CBD Hemp Prerolls & Cigarettes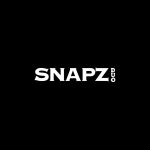 Long Business Description:
Snapz Duo is a new and innovative Hemp cigarette. Snapz Duo intends to carve out a niche in the market by offering a tobacco-and-nicotine-free alternative.
Smoking has evolved and currently replacing tobacco with hemp cigarettes is now commonplace, with dozens of companies providing tobacco alternatives. UK's Snapz Duo dynamic line of hemp cigarettes takes this to a whole new level with crushable capsules filled with fresh flavouring and a cool menthol ice blast.
For many people who have quit tobacco, popping the bold flavour capsules embedded in the filters with locator indicators was one of the best perks of the Snapz Duo Hempettes.
Each of our hemp cigarettes provide you with four ways to enjoy it. Natural or Grape, which are both enjoyable. You can also crush all the pods and have a fruity Grape/Menthol or Strawberry/Menthol flavour. Alternatively, you may just prefer the icy coolness of our refreshing menthol. In which case just crush the menthol pod relax and enjoy.