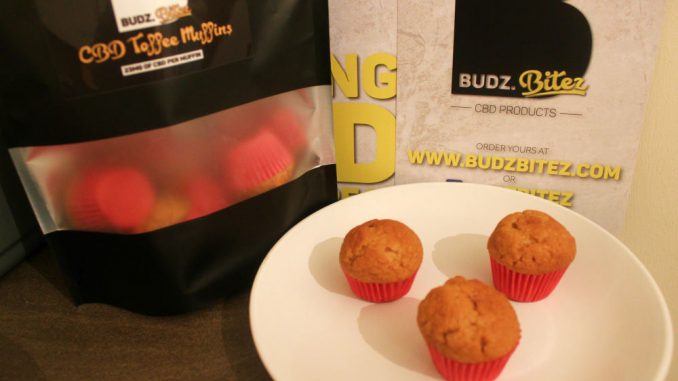 Another hemp CBD edible product review this week and up this time we have the extremely delicious Mini CBD Toffee Muffins from the guys over at budzbitez.com.
Budz Bitez are a UK based online retailer of premium quality CBD(Cannabidiol) oil infused edibles such as their CBD mini toffee muffins, CBD salted caramel brownies and CBD infused coffee.
Their delicious Mini CBD Toffee Muffins are produced with the highest quality ingredients and each batch is made fresh for each delivery by their in-house baker with 30+ years experience.
Each Mini CBD Toffee Muffin contains a MASSIVE 23mg of CBD(Cannabidiol).
The guys over at Budz Bitez have very generously setup a special discount code for our readers here at hempcannabidiol.co.uk to get a massive 15% OFF your first order at Budz Bitez including FREE delivery.
Use our special code – HC15 at the checkout process.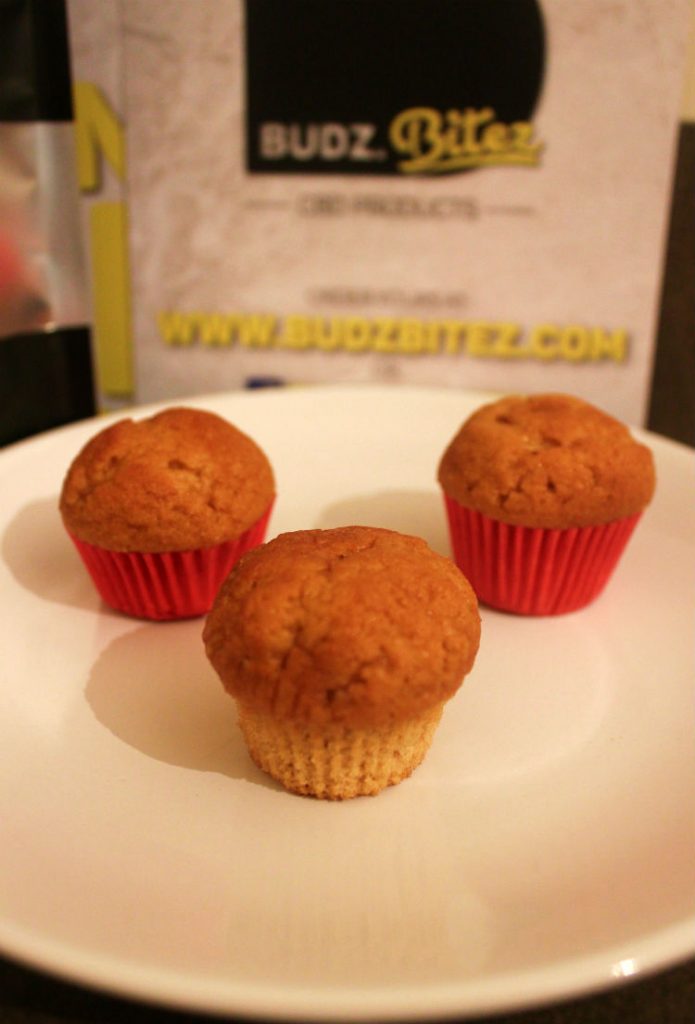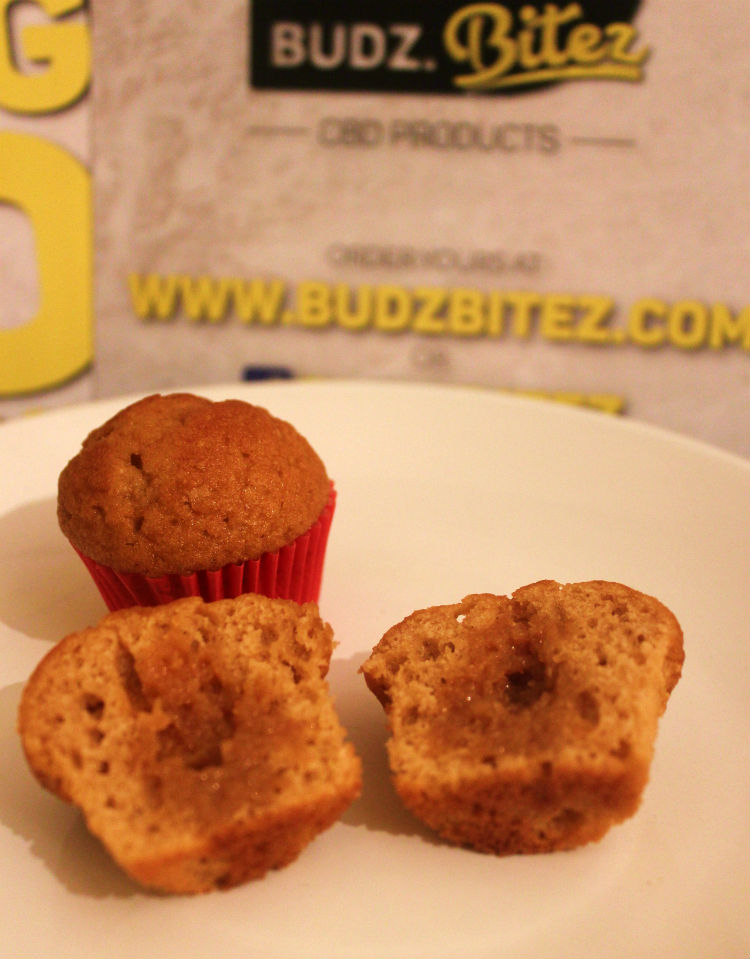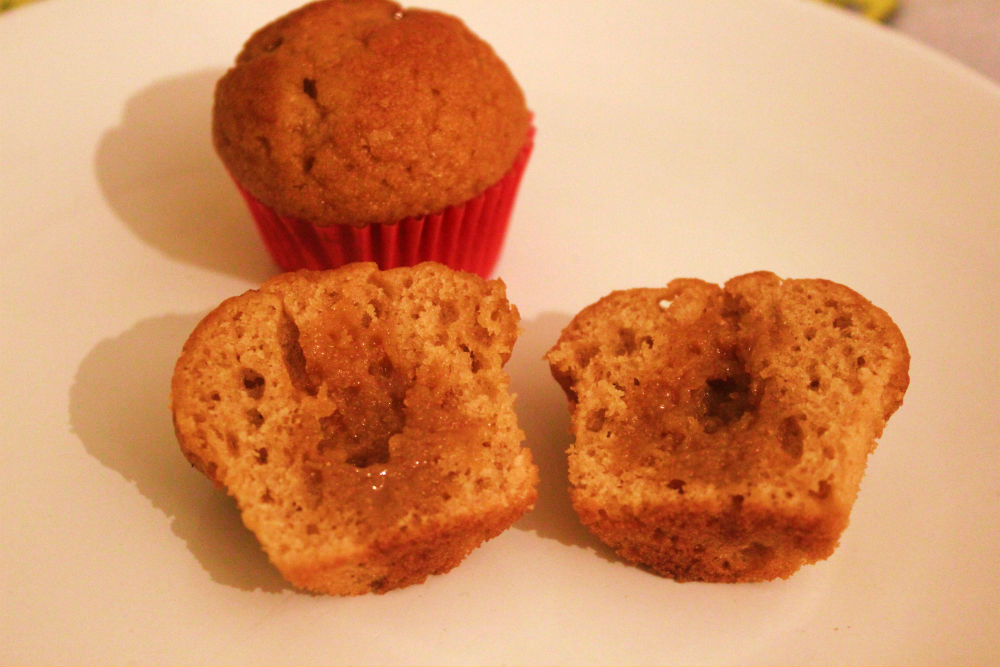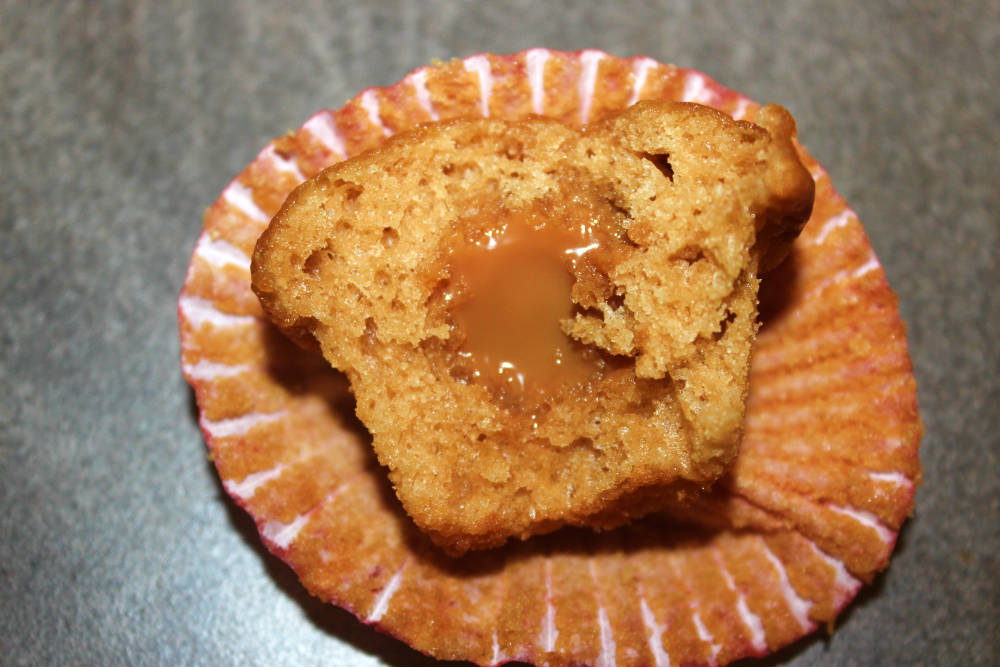 The CBD Blog Review
Wow… is the only word I can use to describe how good these mini CBD toffee muffins are from Budz Bitez.
I thought the CBD Salted Caramel Brownies were brilliant, but the Mini CBD Toffee Muffins are even better.  So tasty….I think I have found my new favorite tasting CBD edible.
If you are a fan of toffee and caramel type flavours then you will most likely love the mini CBD toffee muffins from Budz Bitez.
At first I thought it was just going to be a regular toffee flavour muffin until I bit into it and discovered the gooey caramel filling in the center, which is delicious and melts in your mouth.
Very good quality and tasty muffins before we even get to the CBD.
The mini CBD toffee muffins are extremely potent containing 23mg of CBD(cannabidiol) per mini muffin.
Half a muffin is a great dose of CBD and a full muffin is a very good medicated dose of CBD.  One mini CBD toffee muffin before bed gave me an excellent nights sleep and a good mood boost also.
The packaging is superb as you can see from the pictures and keeps the mini CBD muffins very fresh for your week supply and can be resealed easy, which is great.
Budz Bitez have converted me into a customer for life with their extremely tasty hemp CBD edibles.
Overall I would say Budz Bitez are definitely the best choice for premium quality hemp CBD edibles in the United Kingdom and I would definitely recommend our readers to go on over and check their products out.
You will be hard pushed to find stronger or better tasting CBD edibles elsewhere in the UK.
10/10 – Great Products & Service.
Information
Price
£11.99 for 1 week supply
Ingredients
May contain traces of Milk, Nut and Soya.
Take 1 treat daily or as required. Do not take more than 3 treats per day/in a 24 hour period.
Manufactured in the EU.
Where To Purchase
For more information or to purchase the Mini CBD Toffee Muffins, check out Budz Bitez at: Budz Bitez