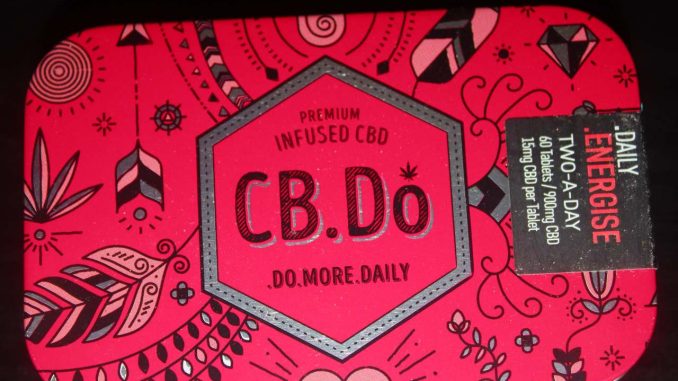 This week's Hemp CBD product review and up this time we have something special with the Energise CBD Oil Tablets from CB.Do.
CB.Do are a United Kingdom based brand of the world's 1st Multifunction CBD Oil Tablets.
Their multi-function CBD tablets range includes four products currently including Boost, Protect, Rest and Energise.
CB.Do describe their Energise as: Designed to help optimal stamina, increase alertness and help the reduction of tiredness and fatigue. Recommended for morning or early afternoon use.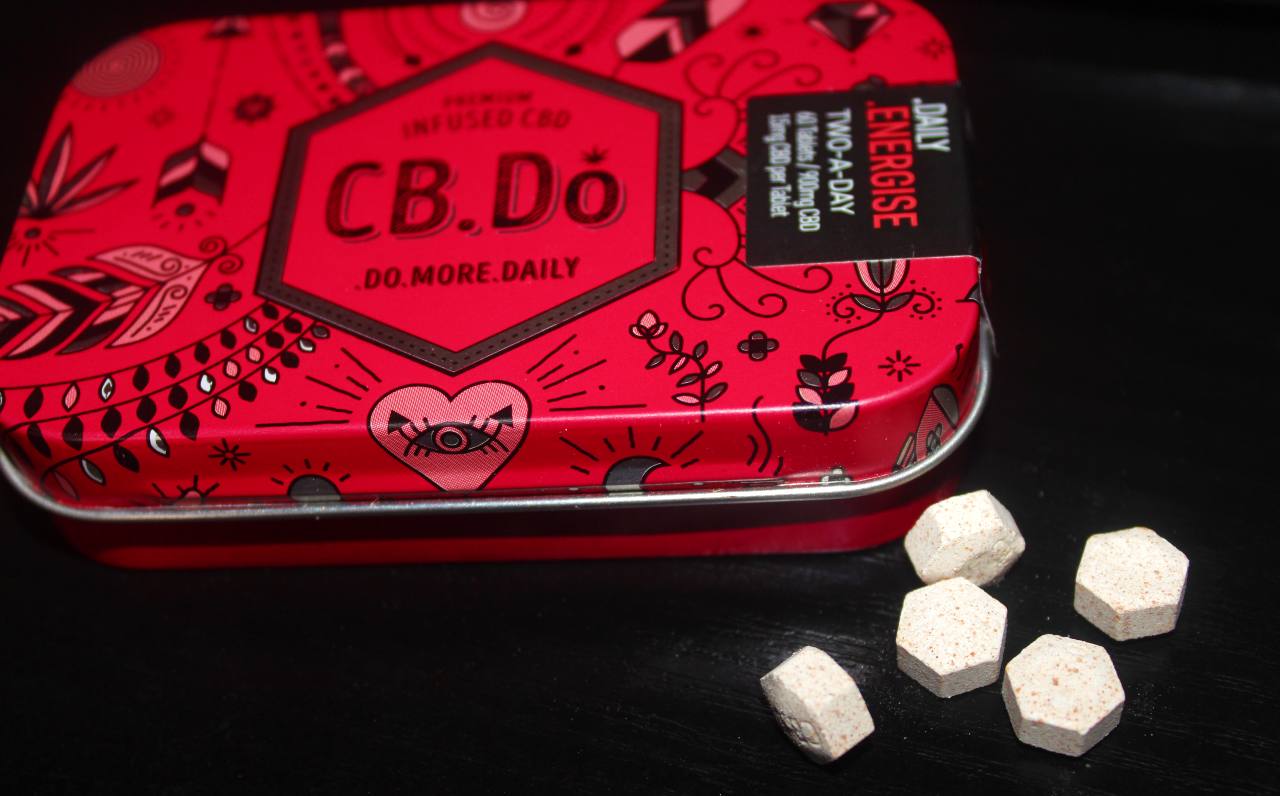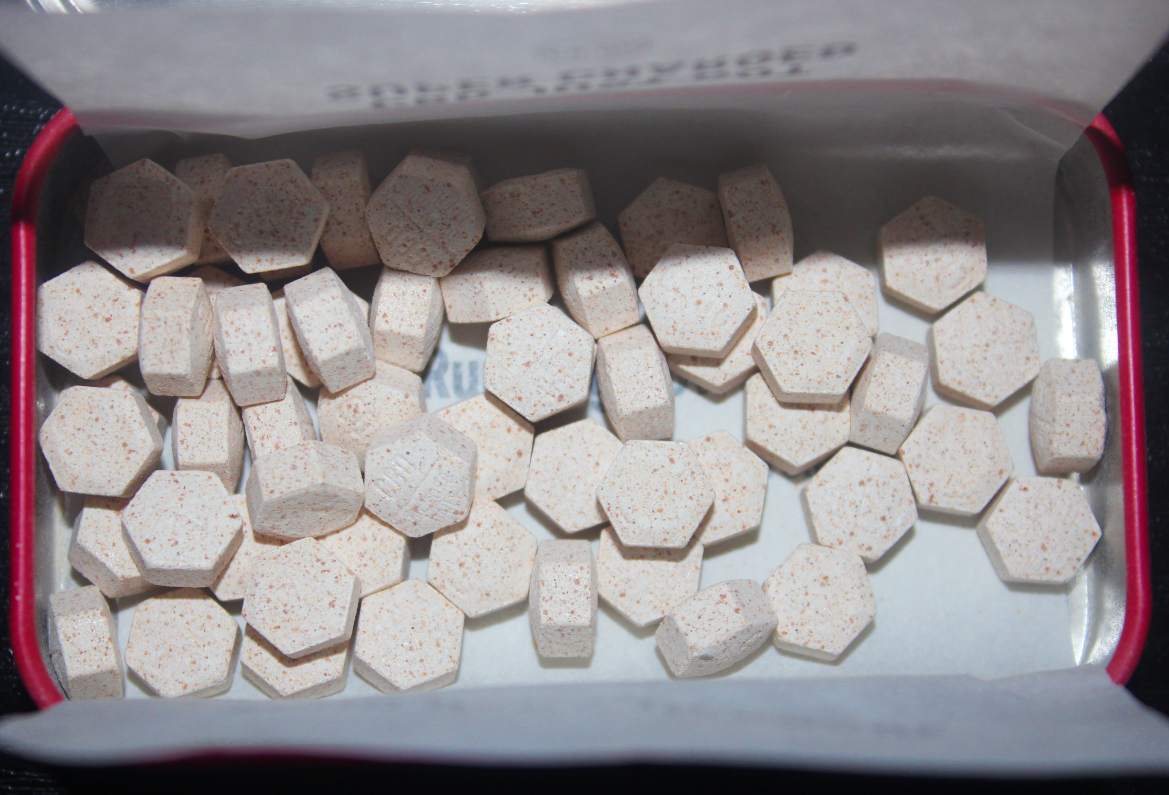 The CBD Blogger Review
Firstly I would like to start off the review once again by saying many thanks to CB.Do for generously gifting us samples of their wonderful CBD tablets to review here at The CBD Blog.
I recently stumbled upon CB.Do on Instagram and as a massive proponent of health supplements I knew I had to try their multi-function CBD tablets.
Energy is something I struggle with often, so I am always on the lookout for health supplements for boosting energy.  Especially supplements which contain adaptogen herbs.
Anyone who knows me well, will know I am a huge fan of adaptogens and have been researching/promoting the science behind them and their health benefits for nearly over a decade now.
To the best of my knowledge I think this is the first time I have tried CBD (Cannabidiol) combined with various adaptogens in the same supplement such as cordyceps, maca root etc.
So I was really looking forward to seeing how CBD synergized with these adaptogens, which are amongst some of my favorites.
Cordyceps & Maca Root Extracts – Adaptogen & Energy Support
The Energise CBD tablets contains two powerful adaptogens in Cordyceps and Maca Root.
Adaptogens are plant substances which increase the bodies resistance to stress and exert a normalizing effect on the body helping to maintain homeostasis.
Adaptogens also help to modulate the hypothalamic-pituitary-adrenal axis and have anti-stress effects.
The Cordyceps Sinensis and Maca Root extracts that CB.Do have used in their Energise product are some of the best I have tried in all my years and that includes the likes of Cordyceps CS-4, raw maca root powders straight through to various extracts such as gelatinized maca.
The Energise tablets have a very good adrenal supportive effect between the Cordyceps, Maca Root and Vitamin C, which is one of the most important nutrients for healthy adrenal gland function.
Cordyceps Sinensis and Maca root are both excellent choices of adaptogens to support mens health, hormonal balance, supporting the immune system and much more.
Amount per serving:
Maca Root 10:1 Extract (From 35mg of a 10:1 Lepidium meyenii Extract, providing 0.07mg macamides) – 350mg
Cordyceps (12mg of polysaccharides, 0.2mg of cordycepin & 2mg of cordycepic acid) – 40mg
Powered by Caffeine & Balanced With Cannabidiol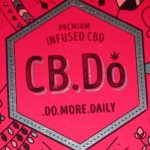 The Energise CBD Oil tablets are powered by caffeine to help increase energy and act as a mild CNS stimulant.
However, they are also balanced with the relaxing, anti-anxiety and calming effect of their highly absorbable broad-spectrum water soluble CBD (Cannabidiol).
The synergy between the caffeine and CBD works extremely well, the Cannabidiol helps "smoothen" out the caffeine's simulative effects or for those who are sensitive to stimulants in general.
The Energise is great for naturally boosting energy, whilst also not leaving you overly jittery as many pre-workout or energy boosting supplements often can do or they come with a huge crash in energy afterwards.
The addition of the adaptogens here helps in that aspect also and supports the adrenals and energy through mitochondrial mechanisms.
Amount per serving:
Caffeine (Caffeine Anhydrous) – 50mg
Cannabidiol – 30mg 
Great Nutritional Support (Vitamins C, D3, B3, B6 & B12 as Methylcobalamin)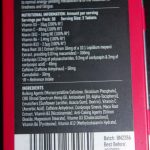 The Energise CBD tablets also double up as an amazing nutritional support supplement and provide a very generous boost of many hard to obtain nutrients such as Vitamin D3 and B12 in the active methylcobalamin form.
Providing around 100-200% of the RI for these nutrients.
Having tried numerous B-vitamin enriched health supplements, CB.Do really have got the nutritional balance of the Energise tablets absolutely perfect here.
You get a great mood and energy boost from the B-complex Vitamins such as B3, B6/B12 and the additional Vitamin C for adrenal gland support.
I really like that they have gone with the active methylcobalamin form of Vitamin B12 as it is excellent for supporting methylation and acting as a methyl-donor.
Many supplement companies often pad out their supplements with cheap inactive cyanocobalamin, so its very refreshing when a company goes to that extra effort to include superior active forms of these vitamins.
Energise provides a very generous 10μg of Vitamin D3 which equates to 200% of the RI.  As someone who constantly suffers from Vitamin D deficiency, the extra boost of Vitamin D is another great bonus here and largely eliminates my need to take my other Vitamin D supplement too.
Amount per serving:
Vitamin D3 – 10μg (200% RI*), Vitamin C – 80mg (100% RI*), Niacin (B3) – 16mg NE (100% RI*), Vitamin B6 – 1.4mg (100% RI*) and Vitamin B12 – 2.5μg (100% RI*)
Overall:
The Energise is an amazing supplement from CB.Do, one of the best health orientated supplements that I have had the pleasure of trying in a long time.
I have experimented with thousands of health supplements over the past decade and the Energise is one of the most balanced formula's I have come across in effect.
I really like that the Energise is a twice a day formula, I take one typically first thing in the morning when I need a boost of energy to kick-start the day and I take another either around lunchtime or in the mid-afternoon to prevent the typical adrenal energy crash.
Multi-function truly is the keyword here when it comes to CB.Do's amazing health orientated CBD supplements.
Energy isn't the only benefit, the Energise really has a good mood boost and anti-stress effect through the B-complex Vitamin content, especially with Vitamin B12 being in active methylcobalamin form to support methylation function and homocysteine metabolism for cardiovascular health/dementia prevention.
Coupled with the inclusion of two powerful adaptogens in Cordyceps Sinensis and Maca Root there are endless benefits from adrenal support to anti-stress to balancing hormones and much more.
The Energise contains Broad-Spectrum Water Soluble Premium CBD, which means they are completely 0% THC Free for those who don't wish to consume even small miniscule trace quantities of THC.
Must also comment on the amazing branding and packaging, really love the colorful branded tins and the tablet format.
Can't say enough positive things about the Energise or CB.Do products.  Really looking forward to seeing what CB.Do have in store in the future products wise.
CB.Do's range of products are also 100% vegan.
Highly recommend our readers especially those who are interested in health conscious CBD oil products that are boosted with numerous synergistic health promoting herbs, superfoods and top nutritional support to check out CB.Do's range.
We also have a review coming soon for CB.Do's Rest CBD oil tablets on the blog.
Information
Price
£45.00 – Two A Day/60 Tablets
Ingredients
Bulking Agents (Microcrystalline Cellulose, Dicalcium Phosphate), CBD (Broad Spectrum Hemp Oil, Antioxidant [DL-Alpha-Tocopheryl], Emulsifiers [Sunflower Lecithin, Acacia Gum], Dextrin), Vitamin C (Ascorbic Acid), Caffeine Anhydrous, Cordyceps Sinesis, Maca Root Extract, Vitamin B3 (Nicotinamide), Anti-Caking Agents (Silicon Dioxide, Magnesium Stearate), Vitamin D3 (Cholecalciferol),Vitamin B6 (Pyridoxine), Vitamin B12 (Methylcobalamin Hydrate).
Where To Purchase
For more information or to purchase check out CB.Do at: CB.Do