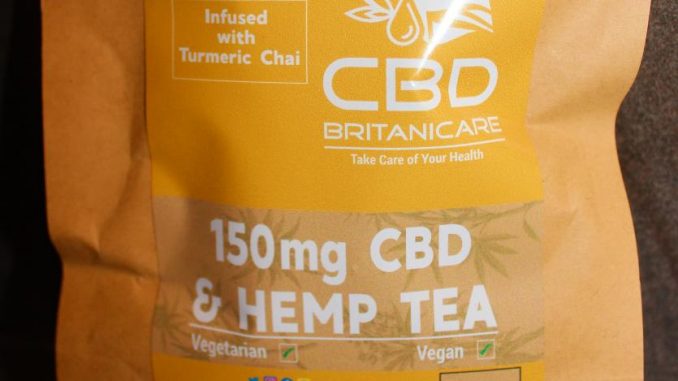 This week's Hemp CBD product review and up this time we have the 150mg CBD & Hemp Tea Infused With Turmeric Chai from CBD Britanicare.
CBD Britanicare are a United Kingdom based retailer of premium Hemp and CBD products with a huge range including CBD oils, CBD Capsules, CBD e-liquids, CBD infused hemp teas and many others.
Their CBD & Hemp Tea range comes in a range of infused flavours including Elderberry, Rosehip and Hibiscus, Green Tea, Lemon & Ginger, Nettle & Peppermint, Chamomile and Turmeric Chai which we will be reviewing on the blog today.
Each tea bag contains a 15mg dose of CBD hemp leaf. 150mg CBD total content per pack.
Suitable for vegetarians and vegans.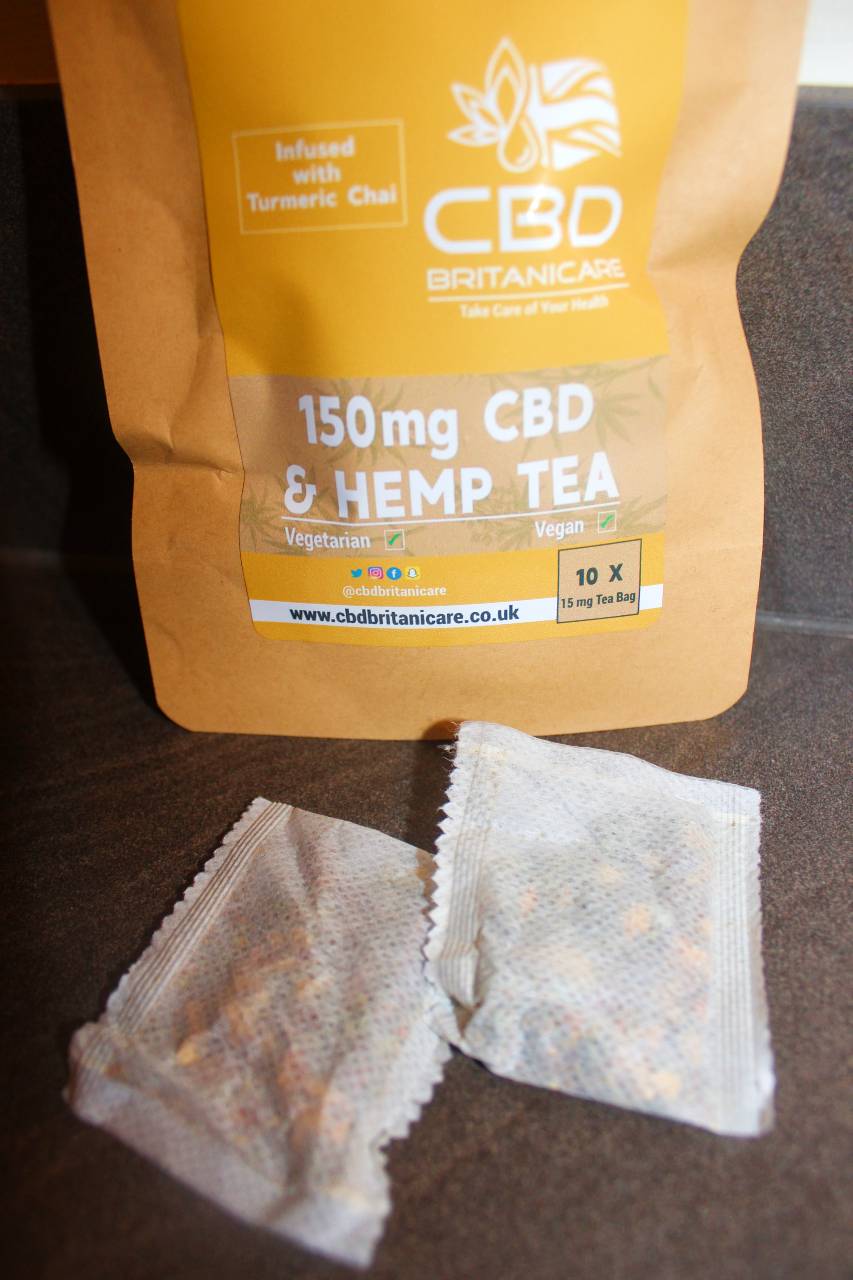 Picture of the Turmeric Chai CBD & Hemp Tea from CBD Britanicare Infused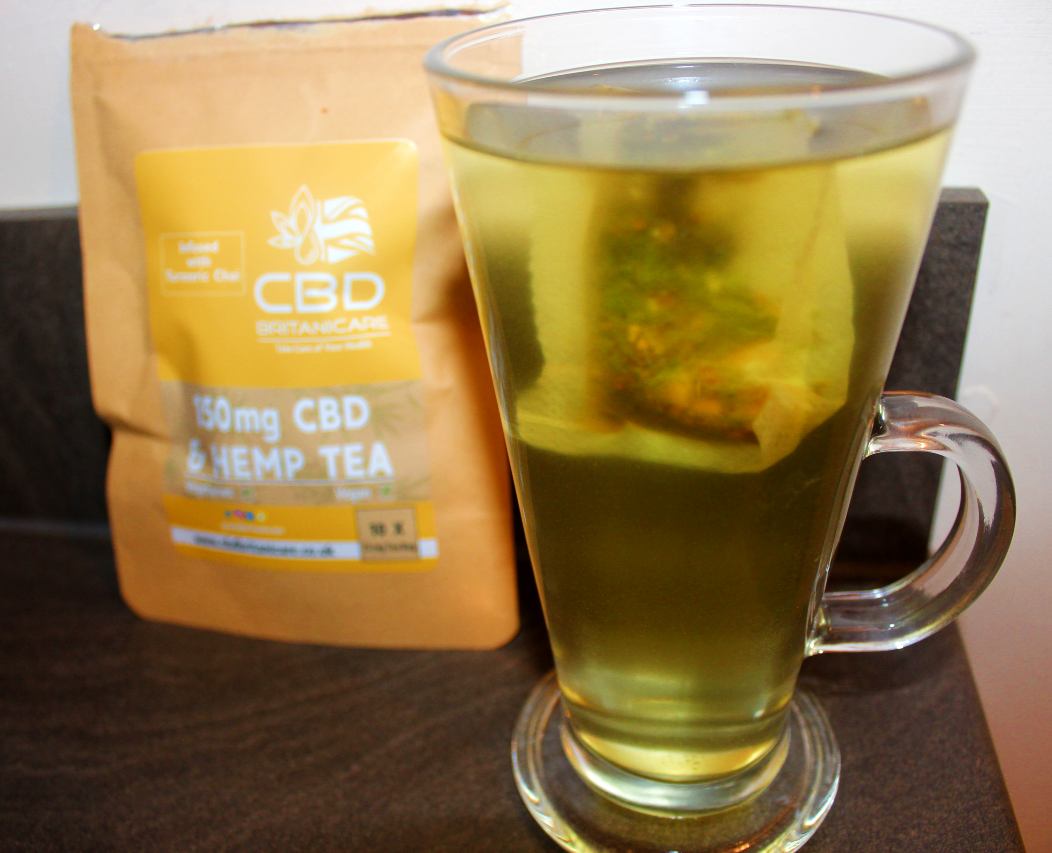 The CBD Blogger Review
Firstly I would like to start off by once again saying many thanks to CBD Britanicare for generously gifting us some samples of their products for reviewing on the blog.
This was my first time trying CBD Britanicare's CBD Hemp tea and I had been on the lookout recently for a brand of healthy CBD rich hemp tea to review.
Turmeric root is a very popular herb in Ayurvedic medicine and also has a long history of usage for culinary purposes.
Turmeric contains phyto-chemicals such as Curcumin, which have shown a range of biological activities in research from potent anti-inflammatory effect to liver support properties.
I really like the idea of CBD Britanicare's infused CBD hemp teas with a range of supportive healthy botanicals, spices and herbs such as Turmeric.
Taste & Flavour:
I am a huge fan of the Indian chai spices and Turmeric, so I was really looking forward to seeing how the Turmeric Chai CBD & Hemp tea was going to taste.
The flavour is very delicious and the taste of the Turmeric root is well balanced with other traditional Chai spices such as Cinnamon, Ginger root, orange peel, clove and liquorice root.
Not over powering for those who are sensitive to spices, but enough to give a great taste.
You also get the hemp leaf cannabis aroma coming through in the flavour also, so overall a really nice tasting beverage if you like a chai or turmeric tea.
Effect:
The Turmeric Chai CBD & Hemp Tea from CBD Britanicare is extremely effective for 15mg CBD hemp leaf per tea bag.
I was really impressed with just how potent the hemp CBD tea was not only for 15mg CBD content, but for being a tea.  Much more potent than many CBD gummies in effect.
You can feel the classic relaxing CBD (Cannabidiol) and hemp effect come on very quickly after a few sips of the tea.
The Turmeric Chai CBD & Hemp teas is great for having a cup at any time of the day or night, to chill out and de-stress.  Found it very good for winding down at night before bed.
Overall:
Overall a really great tasting healthy CBD hemp leaf tea from CBD Britanicare.
I would definitely recommend for anyone who is on the lookout for an effective, potent and healthy CBD hemp leaf tea.
We also have more reviews coming soon for CBD Britanicare's products including their Heisenberg flavour 200mg CBD E-Liquid, so keep an eye on our blog and Instagram for updates.
Information
Price
£5.99 per 10x tea bags

Ingredients
Cassia Bark, Ginger Root, Turmeric Root(15%), Liquorice Root, Orange Peel, Clove and Hemp Leaf.
Where To Purchase
For more information or to purchase check out CBD Britanicare at: CBD Britanicare