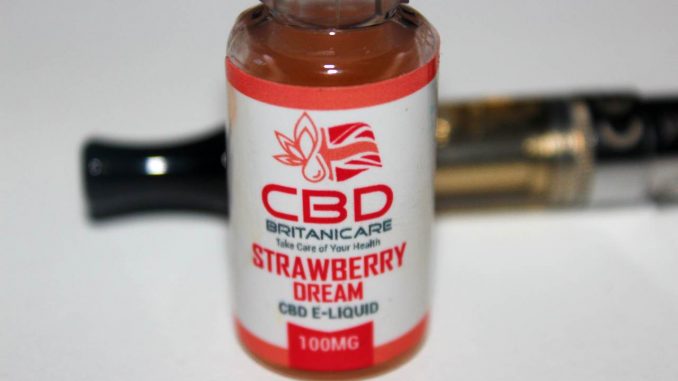 More great Hemp CBD product reviews this week at The CBD Blog and up this time we are doing a double review for the Strawberry Dream and Blu Slush flavour 100mg CBD E-Liquids from CBD Britanicare.
CBD Britanicare are a United Kingdom based retailer of premium Hemp and CBD products with a huge range including CBD oils, CBD Capsules, CBD e-liquids, CBD infused hemp teas and many others.
CBD Britanicare's CBD E-Liquid range comes in a variety of different flavours including Blue Cheese, Gorilla Glue, Heisenberg, Blu Slush, Strawberry Dream, Menthol, OG Kush and Sour Diesel.
There CBD E-Liquids come in two strengths 100mg and 200mg CBD.
No THC and made using food grade ingredients.
Diacetyl free and quality controlled.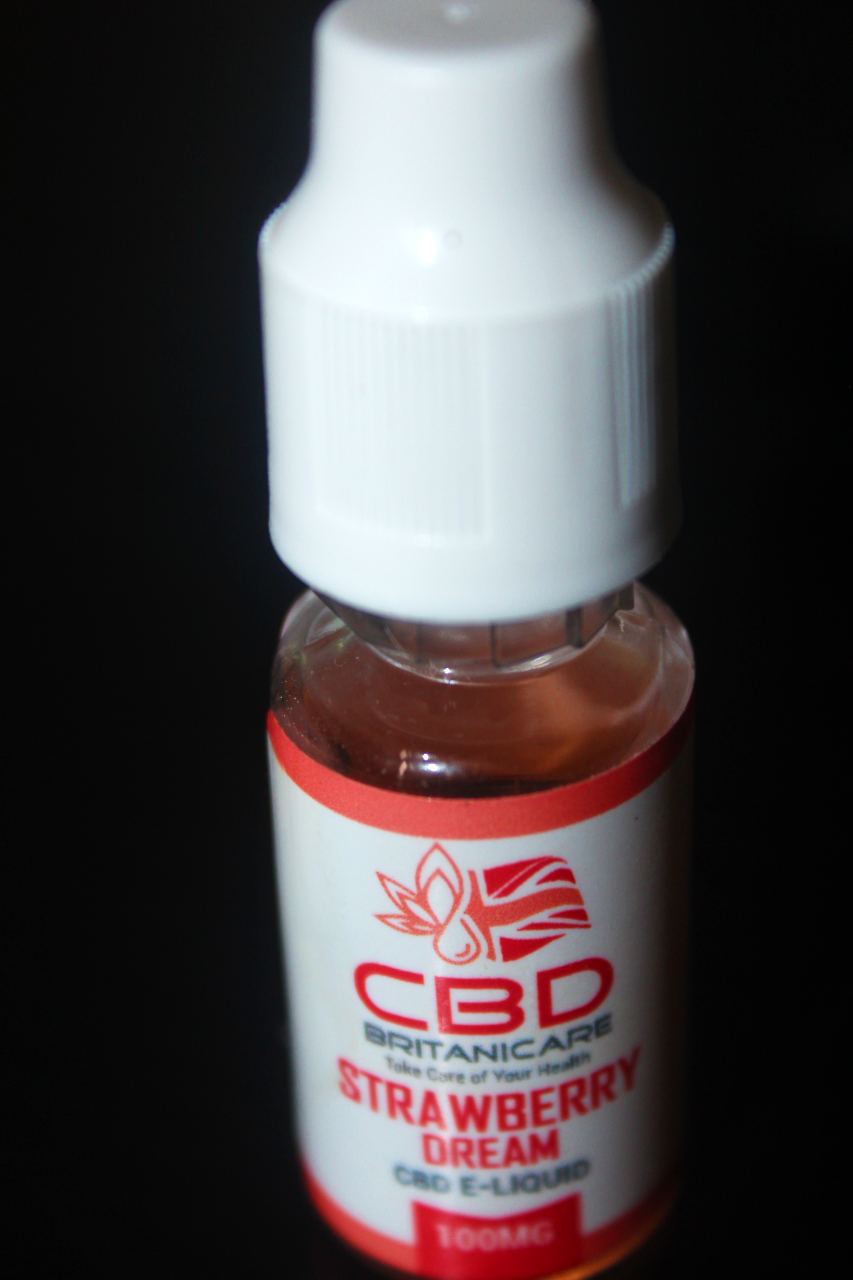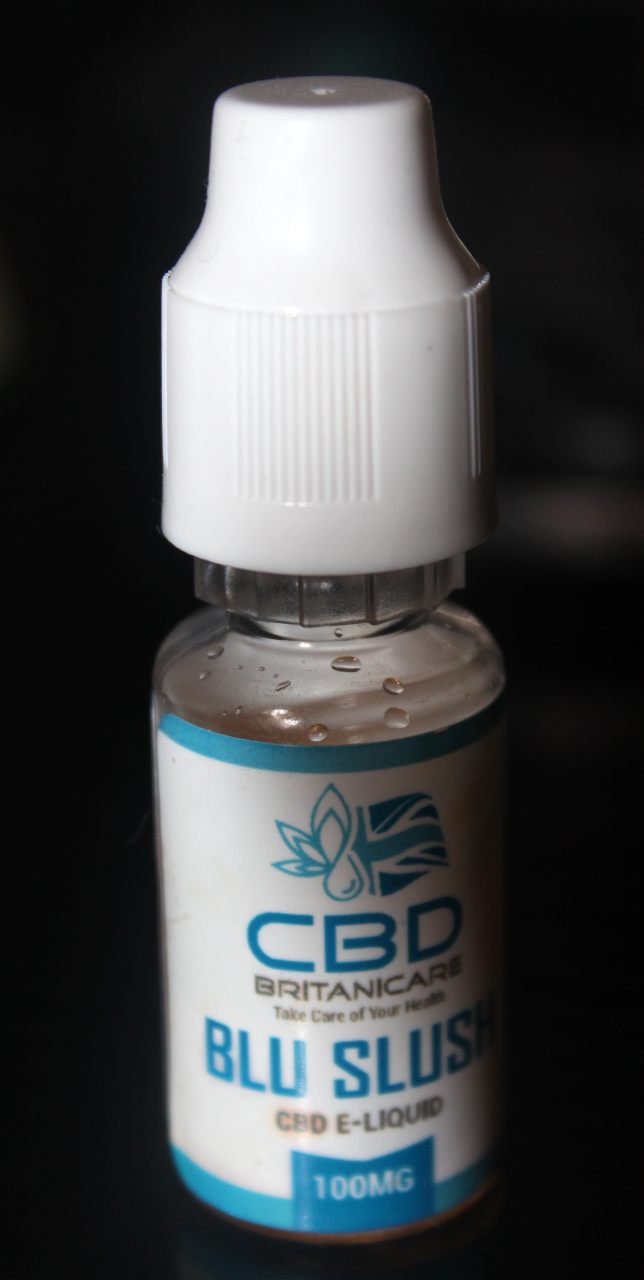 The CBD Blogger Review
Firstly I would like to start off the review by once again saying many thanks to CBD Britanicare for generously gifting us samples of their products for reviewing on the blog and for the continued support.
I have reviewed several of CBD Britanicare's products here now at The CBD Blog including their Heisenberg 200mg CBD E-Liquid and a few of their amazing Hemp CBD tea range.
Very generously they sent me two bottles of their Strawberry Dream and Blu Slush 100mg CBD E-Liquids to review.
Must say I have really enjoyed having both of these CBD E-liquids on hand the past few months, they have kept me going really well and have lasted me ages.
Taste & Flavour:
Strawberry Dream
The Strawberry Dream is a really nice mild strawberry flavour CBD E-Liquid.
For those looking for a nice mild Strawberry tasting CBD E-liquid that isn't over powering or synthetic strawberry tasting, then this is a really nice one from CBD Britanicare.
Blu Slush
The Blu Slush has been my favorite flavour of CBD E-Liquid so far that I've tried from CBD Britanicare's range.
The flavour tastes exactly like the Blue Ice Slushy style drinks that you get at the Cinema etc.
Blu Slushies happen to also be my favorite flavour of Ice Slushies, so I really enjoyed the Blu Slush CBD E-Liquid.
Not too sweet, just the right balance of flavour and very moreish.
Effect:
I reviewed CBD Britanicare's Heisenberg 200mg CBD E-Liquid previously, which was double the strength of the Strawberry Dream and Blu Slush.
I wouldn't say there was a massive difference in potency terms, the 100mg CBD E-Liquids provide a really nice relaxing and anti-anxiety CBD (Cannabidiol) effect.
The perfect level of CBD E-Liquid potency for vaping in the morning, at work or just continuously during the day as I love too.
Overall:
The Strawberry Dream and Blu Slush were great tasting, very cheap and effective CBD E-Liquids at 100mg potency.
If I was to recommend just one of the flavours out of the two, I'd probably lean towards the Blu Slush as for me it was the better flavour of the two.  Really nice Ice Blue Slushie taste.
A 10ml bottle of CBD E-Liquid lasts ages so is really good to have on hand and at 100mg I found it the perfect potency for day vaping purposes, but was also equally really nice before bed too.
I would definitely recommend our readers to check our CBD Britanicare's Hemp CBD tea range, they are some of the best Hemp CBD teas I have tried and come infused with a range of health supportive herbs and botanicals.
Information
Price
£7.99 per bottle

Ingredients
Vegetable Glycerin, Propylene Glycol, CBD Isolate
Where To Purchase
For more information or to purchase check out CBD Britanicare at: CBD Britanicare