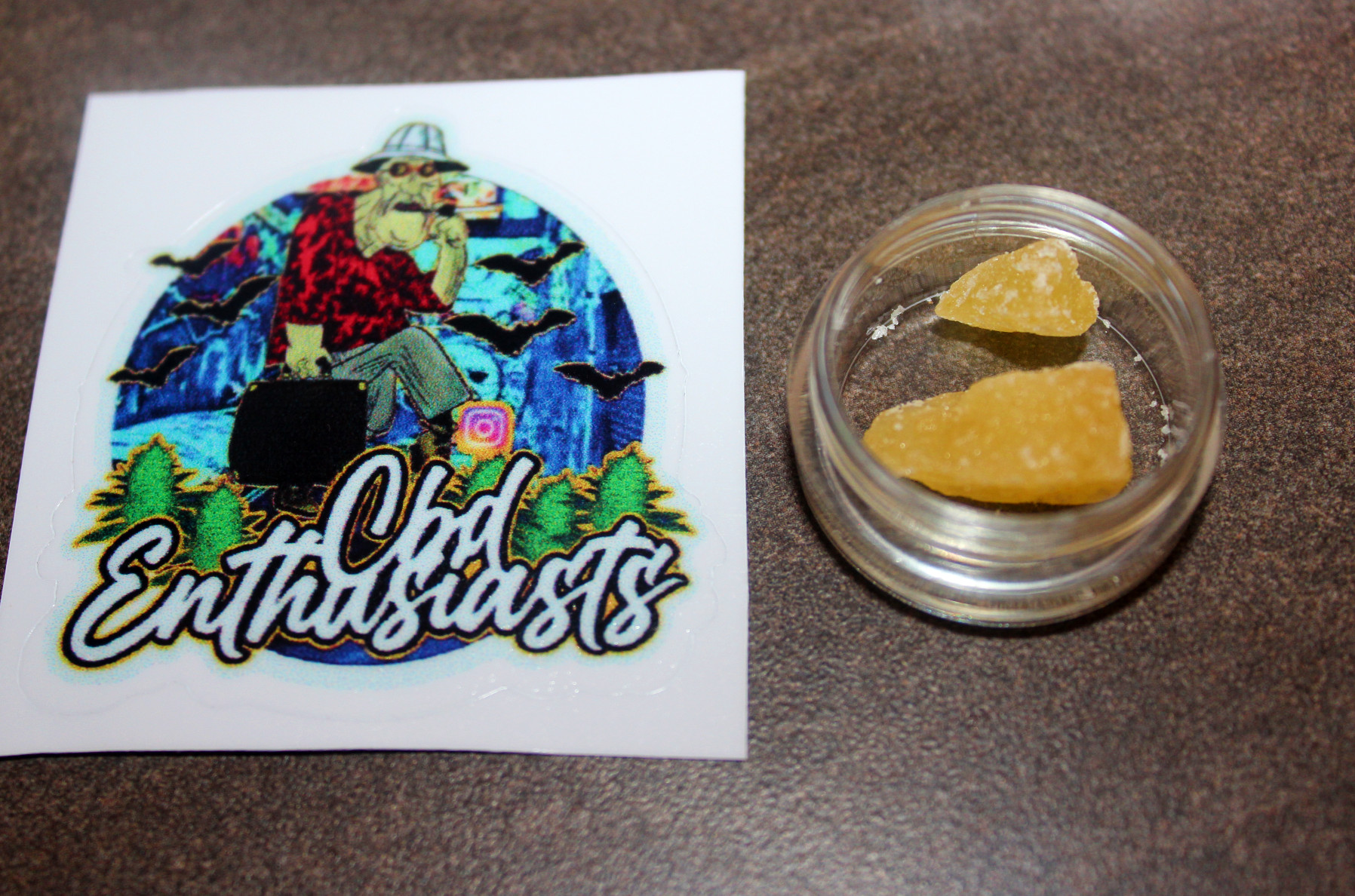 This week's Hemp/CBD product review and up this time we have the Dog Walker OG terpene infused 90% CBD Crumble from CBD Enthusiasts.
CBD Enthusiasts are United Kingdom based retailers of premium quality Hemp/CBD products with an extensive range including many strains of Hemp Tea flower, terpene infused pollens, terpene infused CBD Crumbles/Isolates, CBD distillate vape cartridges and much more.
Their 90% CBD Crumble comes in many different terpene profile strains/flavours including Grape Ape, Zkittles, Pie Hoe and the Dog Walker OG, which we are reviewing today on the blog.
CBD Enthusiasts describe their Dog Walker OG terpene infused 90% CBD Crumble as:
Dogwalker OG is a hybrid strain. This strain has a unique terpene profile, woody and skunky. Dogwalker OG effects include cerebral, calming and focus.
Consumed in high doses this strain will put you into a deep sleep state.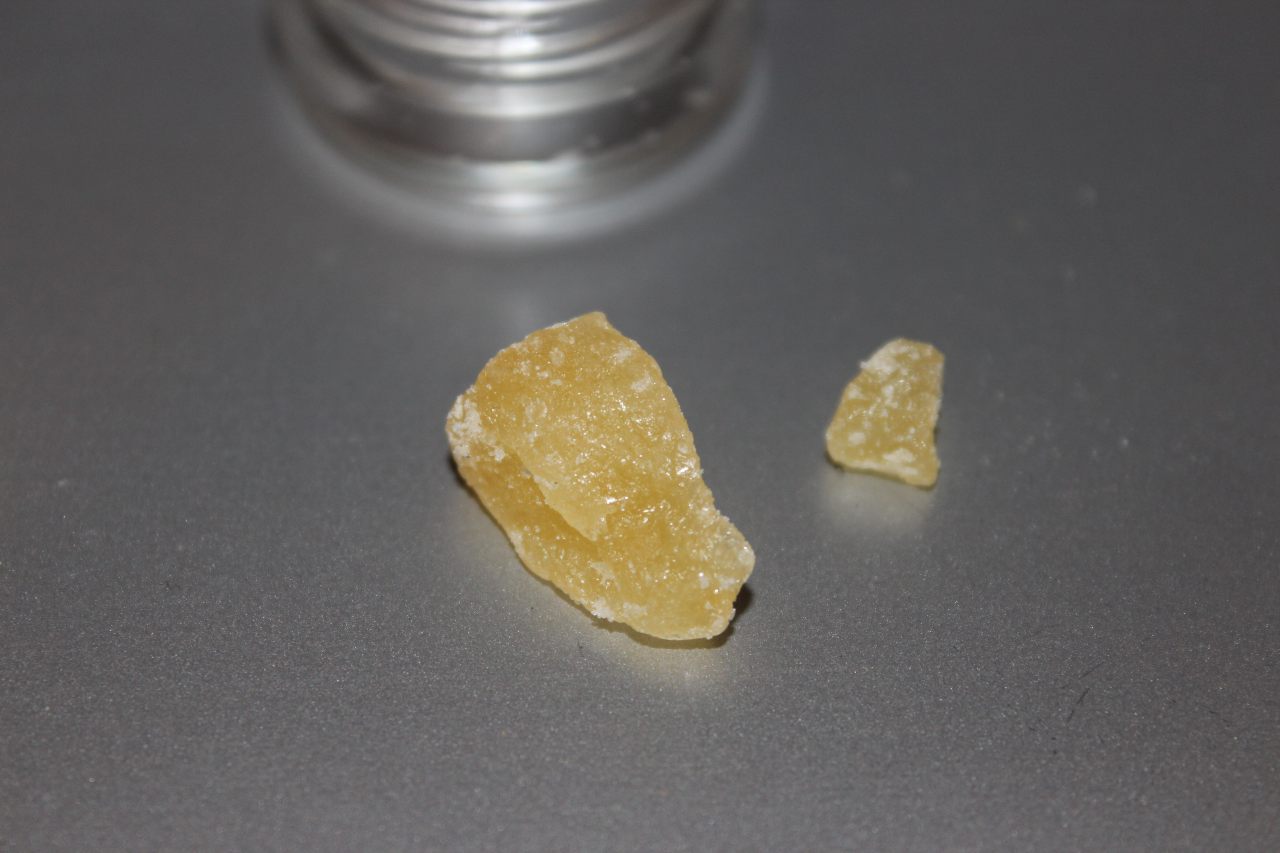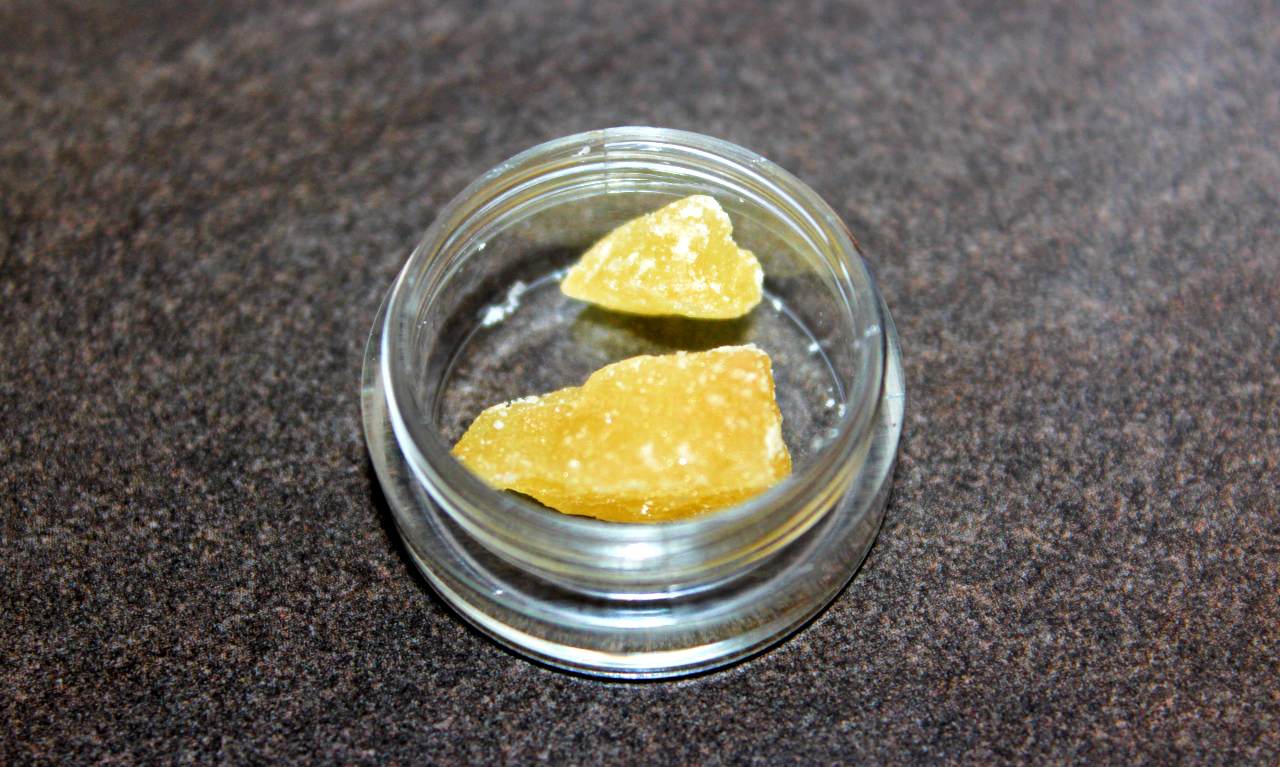 The CBD Blogger Review
Firstly I would like to start off the review once again by saying many thanks to CBD Enthusiasts for generously gifting us a sample of their CBD Crumble to review on the blog.
Since the launch of our new blog we haven't reviewed many CBD concentrates/extracts/isolates or crumbles so far.
So I was really looking forward to giving a thorough review of CBD Enthusiasts 90% terpene infused CBD Crumble.
Flavours & Taste: The flavours and taste of the Dog Walker OG 90% terpene infused CBD Crumble were off the charts.

As soon as you open the little tub you are greeted with absolute terpene heaven.
Probably the best way to describe the Dog Walker OG terpene profile is nice woody and skunky tones.  It has that classic cannabis skunky, piney woody terps that many strains have.
A really nice terpene profile that not only leaves you feeling satisified, but keeps you wanting another hit.
Packaging: The 90% terpene infused CBD Crumble comes packed in white mylar foil bags with a small clear tub inside.

Great packaging from CBD Enthusiasts, complete with strain name, logo stickers as seen in our pictures and a tub to keep the CBD Crumble fresh and full of terpene flavours.
Effect: The effect of the 90% terpene infused CBD Crumble is nothing short of amazing, a very satisfying CBD experience all round.

I decided that I would try the 90% CBD Crumble in my Dab Pen from CBD Life.
A small amount of CBD Crumble in the dab pen provides a very flavourful hit and an immediate feeling of relaxation and well-being.
The Dog Walker OG has a really nice what I describe as a "cerebral" uplifting effect, something that is often missing from many CBD products I find, so this was a really nice bonus and takes the edge off craving real flower.
A really satisfying effect and I'm now looking forward to reviewing CBD Enthusiasts terpene infused CBD Isolate to see how it compares in effect.
Overall: The Dog Walker OG terpene infused 90% CBD Crumble was some top quality product from CBD Enthusiasts.
I would definitely recommend any of our readers who are interested in CBD concentrates/extracts/crumbles and isolates to check out CBD Enthusiasts wide range of products.
The effect, flavours and quality were nothing short of superb, and the price is extremely competitive also, you'd be hard pressed to find this premium high quality terpene infused CBD crumbles and isolates at these low prices.
10/10 product, would definitely recommend.
Information
Price
£7.50 to £12.00
Where To Purchase
For more information or to purchase check out CBD Enthusiasts at: CBD Enthusiasts