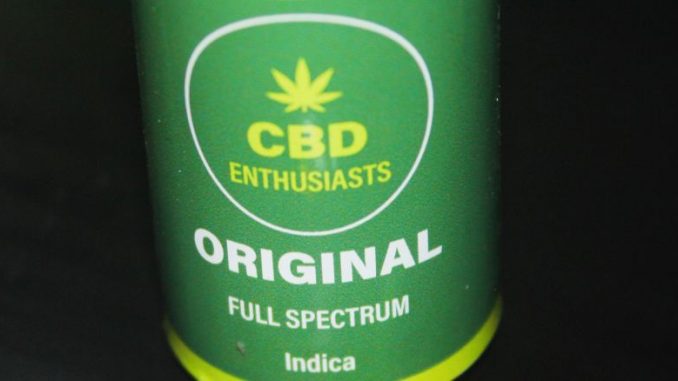 We have more great CBD oil reviews this week at The CBD Blog and up this time we are showcasing the very high quality Full-Spectrum Indica CBD Oil from CBD Enthusiasts.
CBD Enthusiasts are a United Kingdom based retailer of Premium quality CBD products with a huge range including CBD Oils, CBD Capsules, CBD Vape Carts, CBD Concentrates, Hemp tea/flower, CBD solids at some of the markets leading prices.
Our readers can also get a very generous 15% discount off on top using our special discount code – THECBDBLOG
Their Full-Spectrum Indica CBD Oil is made using only two ingredients – MCT Oil and Indica dominant CBD flower.
Vegan friendly and completely free of additives.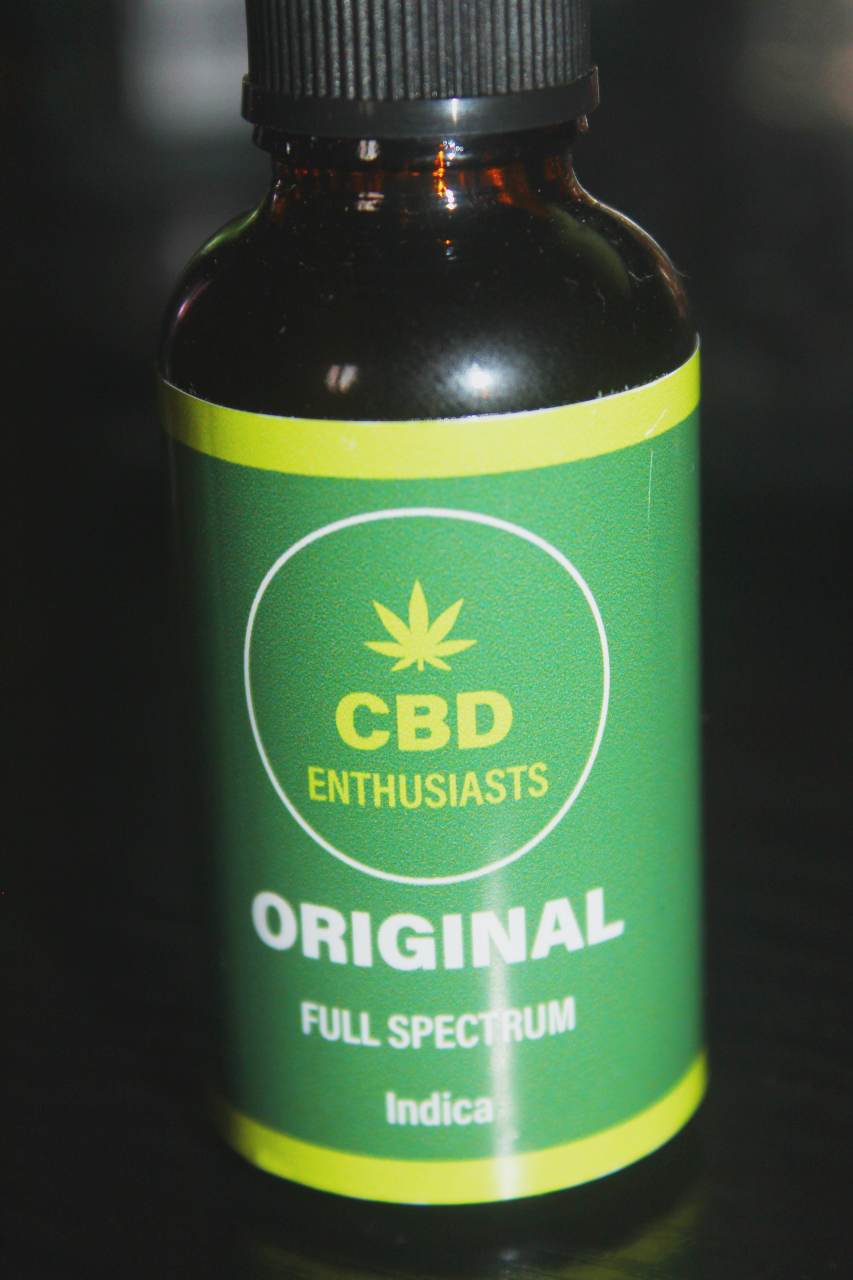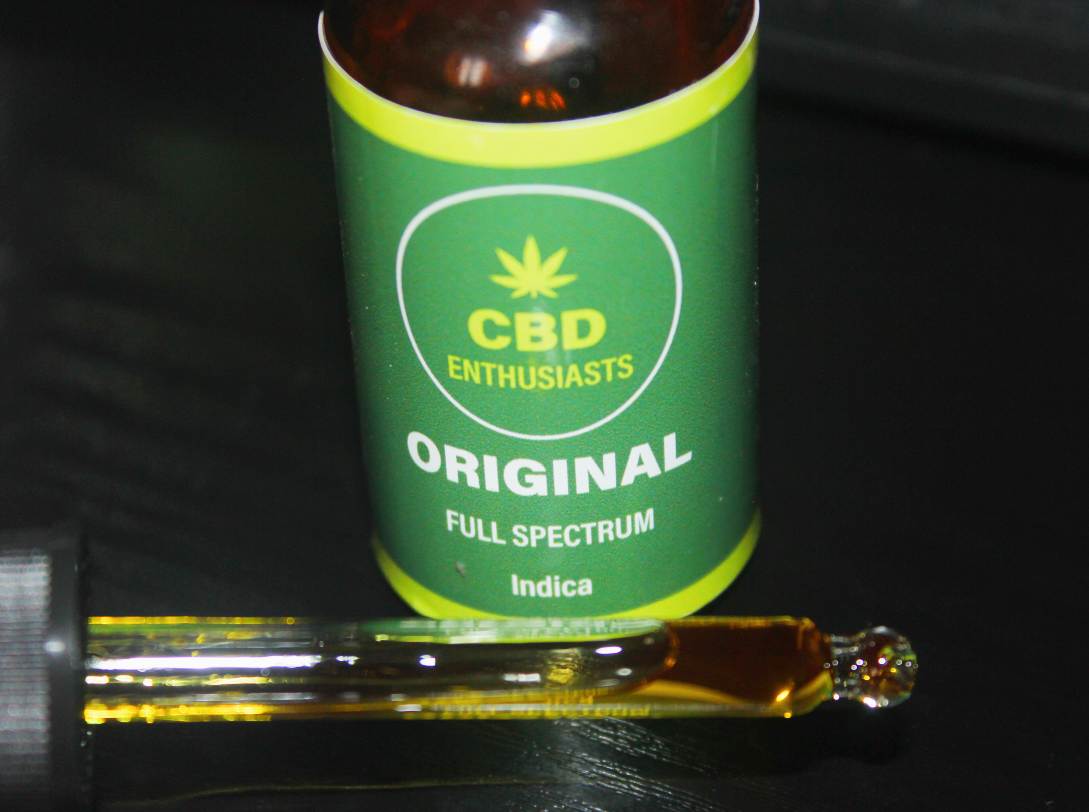 The CBD Blogger Review
Firstly I would like to start off the review once again by saying many thanks to CBD Enthusiasts for generously gifting us samples of their amazing products and for the continued support.
I have reviewed lots of CBD Enthusiasts products here now at The CBD Blog and have nothing but great things to say about the quality and prices.
I would definitely recommend our readers to check out their Full-Spectrum Zkittles CBD Vape Cartridges, very tasty cannabis terps and extremely potent vape carts.
Anyway back to reviewing their very high quality Indica CBD Oil today.
Taste & Flavour:
The Full-Spectrum Indica CBD Oil has a very rich, strong Cannabis flavour.
Definitely one of the naturally tastiest CBD Oils on the market that I have tried to date.
The taste of the Indica CBD Oil is different to your usual raw, full-spectrum hemp derived CBD Oils.
The rich Cannabis flavour is more similar in taste to when you infuse real flower with coconut oil.  Very tasty!
Great flavour overall, extremely pleasant oil when taken sublingually.
Effect:
I found the Indica CBD Oil to have a really nice medicinal health promoting effect, very good for anxiety and reducing stress.
With it being an Indica dominant CBD Oil I did wonder if it would maybe be too tiring for day time usage, but its not at all.
Great for any time of the day really, just the perfect potency of CBD for the relaxing, calming and anti-anxiety effect.
The addition of the MCT Oil may be also what contributes to some of the health promoting effect.
I was being greedy and using about 1/4-1/2 dropper fulls for the dosing, mainly because the flavour is so nice sublingually under the tongue and the effect is really good at higher dosages.
I found the Indica CBD Oil to rescue my health many times over the month and a half I was reviewing it, potent, fast acting medicinal CBD effect.
Overall:
Overall the Indica CBD Oil from CBD Enthusiasts has been one of the best quality Cannabidiol oils I have reviewed this year.
I am always highly impressed with the quality of CBD Enthusiasts products, especially more so because the price is usually unrivalled.
At £34.99 for 1500mg per 30ml bottle, it's some of the best priced CBD Oil on the market, especially for the potency.
If you are a fan of Cannabis tasting potent CBD Oils with a nice health promoting effect, then I would definitely recommend giving the Indica CBD Oil a try from CBD Enthusiasts.
Information
Price
£34.99 per 30ml (1500mg)
Ingredients
Organically grown and refined ingredients: MCT Oil and Indica CBD Flower
Where To Purchase
For more information or to purchase check out CBD Enthusiasts at: CBD Enthusiasts