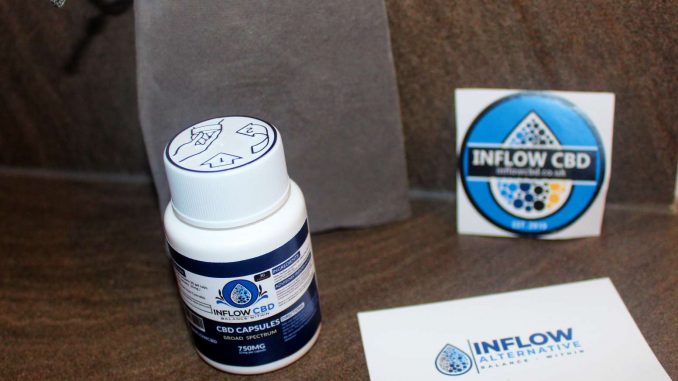 Starting this week off with another Hemp/CBD product review on the blog and up this time we have the Premium Quality 25mg CBD Gel Capsules by Inflow Alternative.
Inflow Alternative are a United Kingdom based retailer of Hemp/CBD products including CBD Oil, CBD Capsules and CBD infused skincare products such as CBD Muscle balm and more.
Inflow's CBD Capsules come in two strengths 350mg(10mg per capsule) and 750mg(25mg per capsule), the latter I'll be reviewing on the blog today.
The CBD Capsules are THC Free and also lab tested.
This is also the perfect time to try Inflow Alternative's CBD Capsules as they are currently on sale reduced down to £30.00 from £37.99, which is an amazing saving.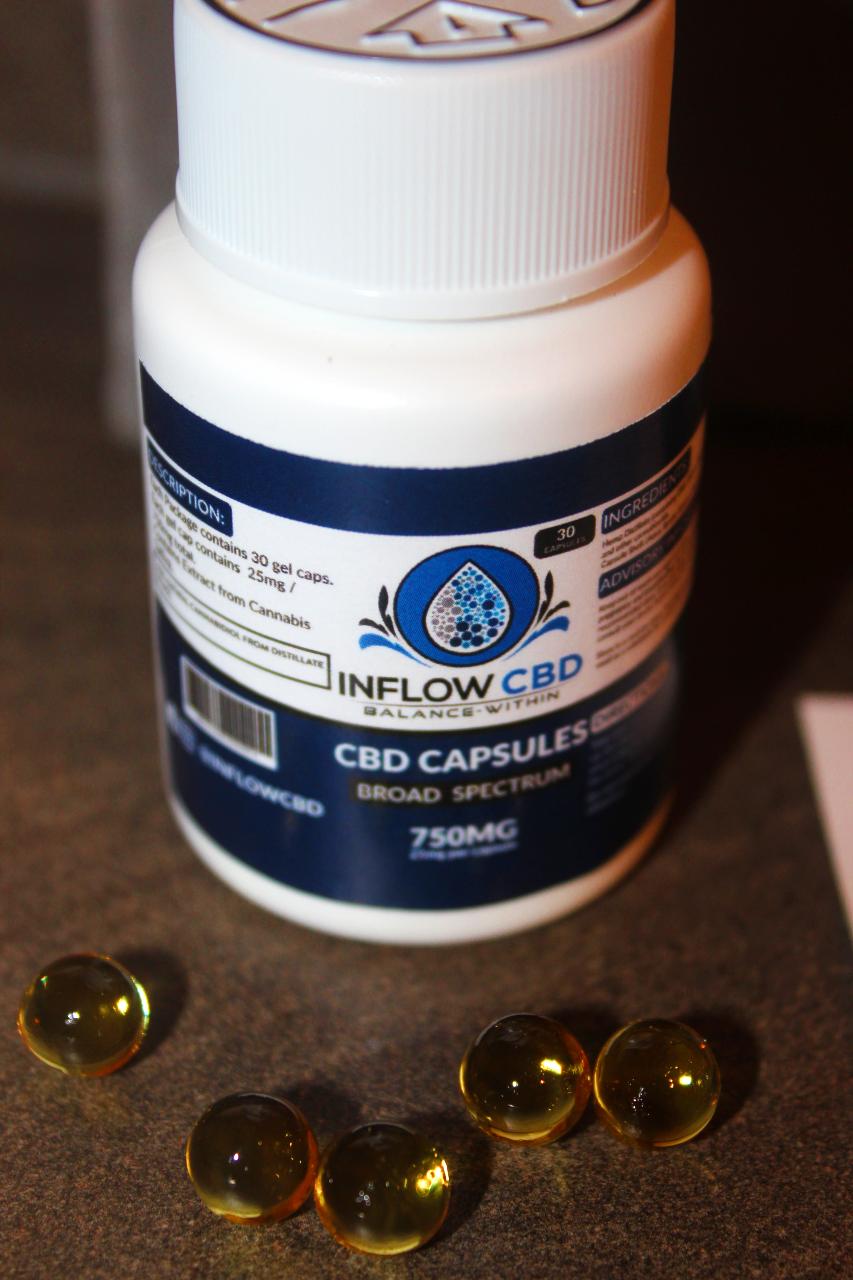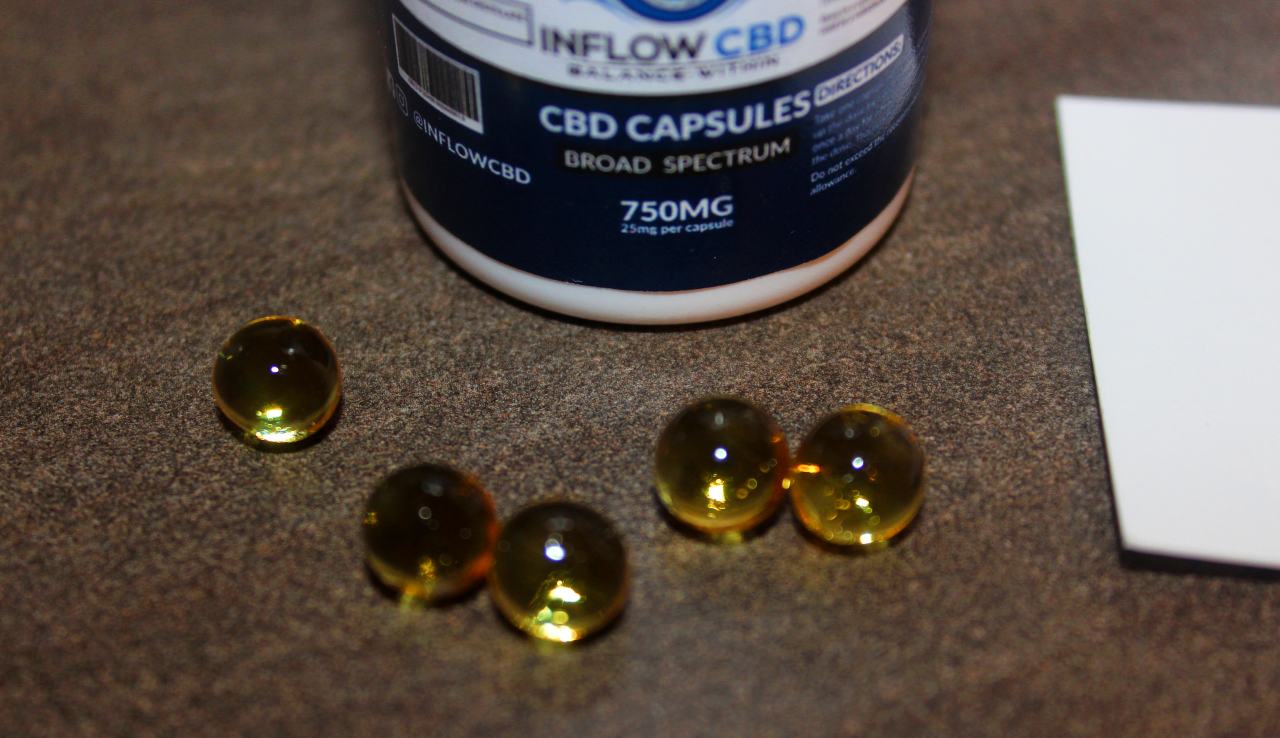 The CBD Blogger Review
Firstly I would like to start off the review by saying many thanks to Inflow Alternative for generously gifting us a sample of their CBD capsules to review on our blog.
This was my first time trying Inflow Alternative's products and I have been eager recently to try find a manufacturer of premium quality CBD gel capsules to review on the blog next.
CBD gel capsules were my original introduction to Cannabidiol oil products about 6-7 years ago and they still remain one of my favorite methods for consuming CBD.
Inflow Alternatives CBD Capsules contain Broad spectrum CBD distillate which provides a range of other entourage cannabinoids such as CBD, CBG, CBN and CBC.
After years of sampling many different types of hemp extracts I have recently come to the conclusion that Broad Spectrum CBD distillate is my favorite oral form of Cannabidiol.
I find the anti-anxiety(anxiolytic) effects of Broad Spectrum CBD in particular to be far more effective than full-spectrum CBD extracts for example.
I also find the effect of broad spectrum CBD distillate to be more clean, uplifting and a less tiring feeling, which is a huge appeal to me for daytime usage in particular.
Inflow's CBD Capsules contain the carrier oil MCT Oil, which is one the best carrier oils for CBD I have found.  The CBD Gel Capsules are also tasteless which is another bonus for those looking for a oral CBD product without the strong hemp taste.
Effect: Inflow Alternatives 25mg CBD Gel Capsules are very potent and the effect is probably going to be my main focus of the review here as they are extremely effective, provide a long lasting effect and are high quality.
Personally I find two capsules to be a great dose of Cannabidiol and provides that classic CBD effect that builds for hours afterwards.
This is something I really notice with gel capsules over the likes of CBD oil taken sublingually under the tongue which is more of an immediate effect and doesn't seem to last as long as gel capsules.
I prefer the long lasting effect CBD gel capsules give as the calming, anti-anxiety and mildly euphoric Cannabidiol feeling slowly builds over the next hour or so. Great for going on relaxing walks to chill out.
Inflow's Broad Spectrum CBD Capsules also give that classic mild euphoric/anti-depressant feeling that I find good quality Cannabidiol provides, which is another huge bonus and a mark of a quality CBD oil for me.
Packaging: The packaging for Inflow's CBD Capsules is amazing and very high quality.
The capsule bottle comes in a small pouch as pictured which is really cool and the bottle is one of the pharmaceutical type with the strong lids you have to hold down.
Great quality packaging overall, keeps the little gel capsules or "CBD pearls" as I like to call them very fresh and intact.
Overall: Really impressed with the quality of Inflow's CBD capsules and would definitely recommend to anyone who is looking for a broad spectrum CBD distillate, MCT oil based gel capsules.
The best CBD oral product we have reviewed so far on the blog also I believe personally.
10/10
Information
Price
£37.99
Ingredients
Broad spectrum CBD distillate containing CBD, CBG, CBN and CBC

Gelatine capsules

MCT oil
Where To Purchase
For more information or to purchase check out Inflow Alternative at: Inflow CBD