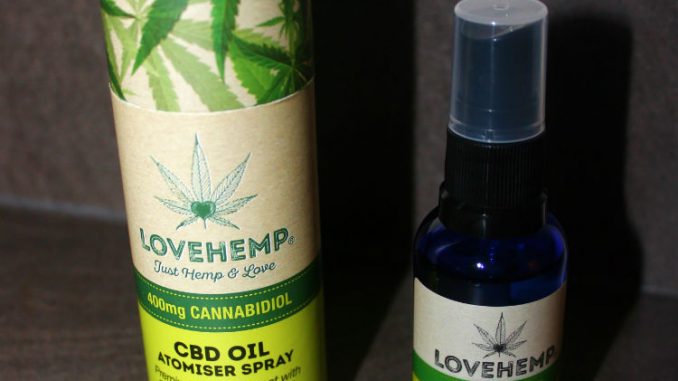 This week's hemp CBD product review and up this time we have the 400mg CBD Oil Atomiser Spray from Love Hemp.
Love Hemp are a UK based company who have a range of CBD products including CBD oil, CBD capsules, CBD e-liquids, CBD edibles including their CBD chocolate bites and their new Love Hemp water.
Love Hemp's products are strictly GMO-free, organic, vegan and 100 percent natural with every ingredient extracted from organic hemp within the EU and USA.
Love Hemp's CBD Hemp Extract is certified 0.0% free of THC. This means all Love Hemp products are non-psychoactive.
The Love Hemp CBD Oil Spray comes in four flavours: natural, peppermint, orange and lemon, of which I will be reviewing the latter on the blog today.
Love Hemp describe the product as: Organic coconut oil blended with CBD(Cannabidiol) hemp extract in a convenient atomiser spray. Contains a full spectrum of natural cannabinoids, terpenes, flavonoids and phytonutrients.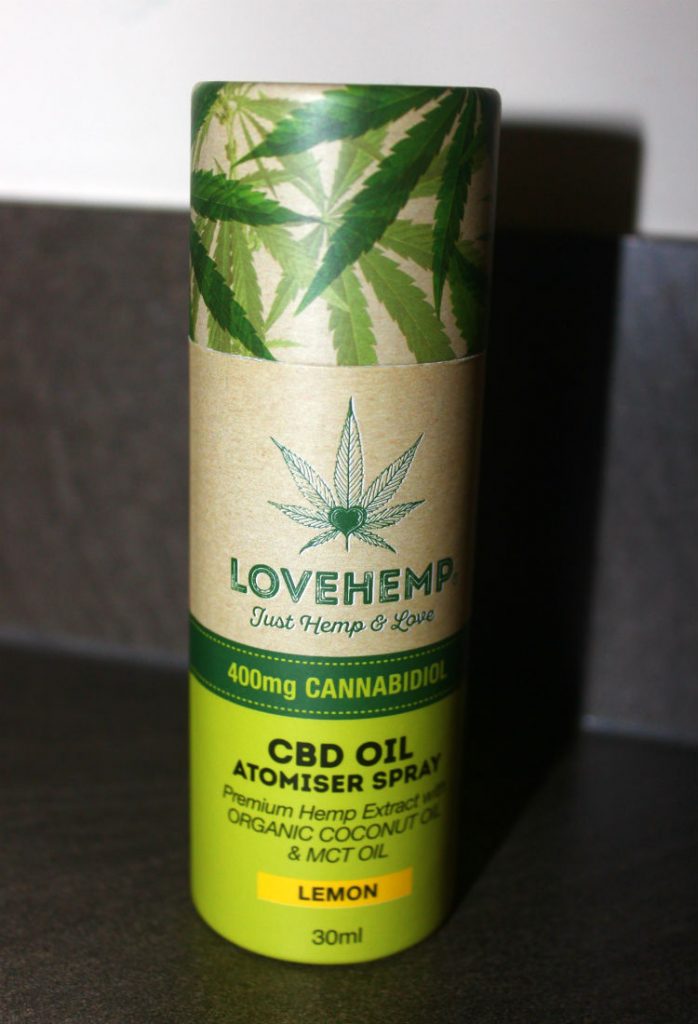 The CBD Blog Review
Was browsing my local Holland and Barrett store a few weeks back and noticed they had expanded their range of Hemp and CBD products including the addition of the Love Hemp range of products.
I purchased the Love Hemp 400mg CBD Oil in lemon flavour and some of their Love Hemp Water(which is excellent also and I would really recommend).
The CBD Oil from Love Hemp is very high quality and I find around 2-4 sprays is a good dosage of CBD(Cannabidiol).
The effect also comes on very quickly and should be held under the tongue sublingually for 90 seconds before swallowing.
I picked up the lemon flavour as I haven't tried any flavoured CBD oil's yet so I was eager to see how they compare to the natural cannabis sativa flavour that hemp extract's tend to have.
The lemon flavour does a very good job of disguising the oily hemp taste, so if you aren't a fan of natural unflavoured CBD oil's, the Love Hemp flavoured products are a good choice.
The packaging is probably the highest quality I have come across so far for CBD Oil products, both the outer and inner packaging are excellent and will help keep the product fresh.
The atomiser spray bottle is a very convenient and easy way of dosing the CBD Oil and is much preferable to playing around with tincture pipettes.
At £29.99 for a 30ml bottle of 400mg cannabidiol it is a well priced product and out of all the CBD Oil's I have tried that Holland and Barrett stock, the Love Hemp definitely is the best and most potent of the CBD products they have available
I would definitely recommend our readers to check out Love Hemp's great range of CBD products.
Information
Price
£29.99 per 30ml bottle.
Ingredients
Hemp Extract (from flowers and leaves), Raw Organic Coconut Oil, Organic MCT Oil, Natural Flavourings.
2-4 sprays taken 2-4 times per day. Spray under tongue, hold for 90 seconds and swallow. Do not exceed more than 100 sprays per day.
Where To Purchase
For more information or to purchase check out Love Hemp's official website at: Love Hemp
---
Top Sponsor:
Get a massive 25% discount off orders at Orange County CBD using our special code – THECBDBLOG