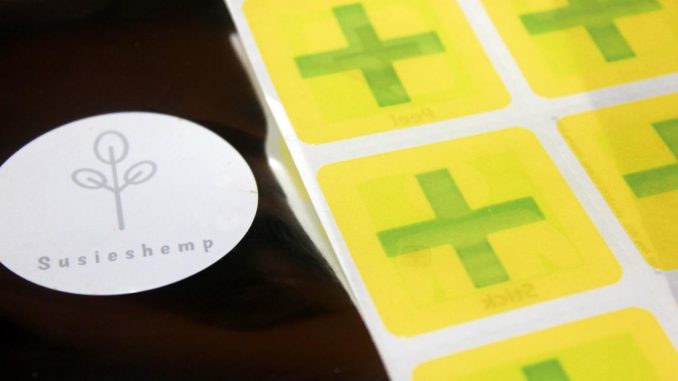 This week's Hemp CBD product review and up this time we have the 12mg CBD Patches from Susieshemp.
The CBD Patches are a 12mg advanced formulation with added nutritional support such as Turmeric, Resveratrol, Omega 3, 6, 9 and Soothing Menthol providing you 24-hour care.
Susieshemp also offers many more CBD products with no MOQ for your advantage.
Her website is currently in construction and is due to be live soon offering a choice of Hemp/CBD products.
Keep an eye on the latest updates from Susieshemp on Instagram at: Susieshemp Instagram
The CBD Blogger Review
Firstly I would like to start off the review once again by saying many thanks to Susieshemp for the opportunity to try her amazing topical 12mg CBD patches.
I actually was the winner of an Instagram contest Susieshemp was running, so it was refreshing to finally win something for a change haha and gave me the perfect opportunity to finally try CBD patches.
This was my first time trying CBD patches, so I was really looking forward to seeing how/if they worked compared to the other typical routes of CBD ingestion such as oral/sublingual and vaping/smoking/dabbing etc.
Effect & Application:
The 12mg CBD Patches are very easy to apply and are slightly larger in size than a 50 pence piece.
The CBD patches stay applied very well for as long as till you remove them, so they stick very well I found.  I usually place them on my upper arm.
As mentioned above this was my first time trying and I have been thoroughly impressed with the effect of these 12mg CBD Isolate based patches.
I find the calming/relaxing effect to be slightly different from other ways of consuming CBD such as oral or vaping.
It is really pleasant and great for doing work, I find I can concentrate really well and relax to write articles much better after sticking on a CBD patch.
There is actually a noticeable lowering of heart-rate I find, which I can't tell whether is from the relaxing CBD effect or possibly some of the other ingredients they contain that are great for health and cardiovascular support also such as Omega-3-6-9 fatty acids, the phyto-chemical Resveratrol and the popular Ayurvedic spice Turmeric root.
If I was to give a tip for removing the patches, wait until you are in the bath or shower, once a couple splashes of water is applied they slip off easily.
Overall:
Overall I really enjoyed the health supportive and concentration boosting effects of Susieshemp CBD patches.
A pack of 30 patches seems to have lasted me really well and I tend to save them for the times I really need to concentrate in order to get a lot of work done, which I find these CBD patches in particular great for.
Or when I'm travelling long distances and don't have access to CBD, the patches have been very handy to stick on in the morning and often I will forget, until I notice how relaxed my heart rate is or how extra productive I have been work wise due to the relaxing/anti-anxiety CBD effect.
The relaxing effect builds mildly and still allows you to remain functional without being overly sedating/tiring like vaping or even oral/sublingual CBD consumption.
For those who struggle or don't wish to mess about with oral CBD oil products such as tinctures, capsules or vape products, then the CBD patches once again offer a different novel method of administering CBD (Cannabidiol).
Another thing I really like about these 12mg CBD Patches in particular is that they are also boosted with many of my favorite nutritional supplements such as Omega-3-6-9 fatty acids, Resveratrol and Turmeric.
Information
Price
£34.99 x 30 Patches
Where To Purchase
For more information or to purchase get in touch with Susieshemp on Instagram at: Susieshemp