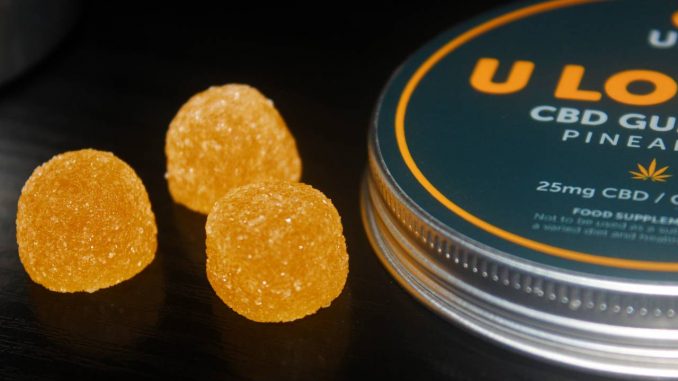 This week's CBD Edibles review here at The CBD Blog and up this time we have the very tasty Pineapple and Strawberry 25mg CBD Gummies from ULU.
ULU is on a mission to help 'U love U!' with their range of high performance and innovative CBD products and support solutions.
With a wide range of CBD products including CBD Oils, CBD Edibles/Gummies, Amino Acid Enriched CBD Oils, CBD Patches, CBD Chewing Gum and much more.
Our readers can now get a very generous 15% discount off their orders at ULU with our special discount code – THECBDBLOG
ULU's CBD Gummies are 100% Vegan, free of gelatin and animal products.
Each CBD Gummy contains 25mg of CBD (Cannabidiol)
ULU – Pineapple 25mg CBD Gummies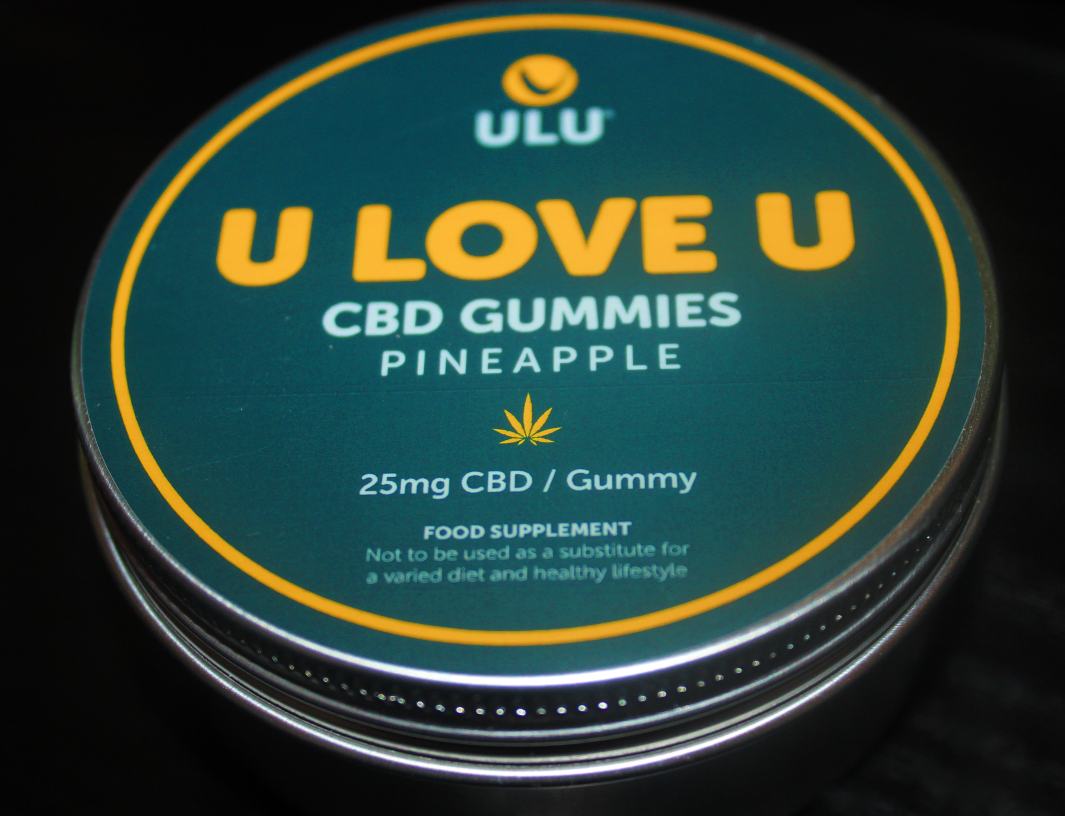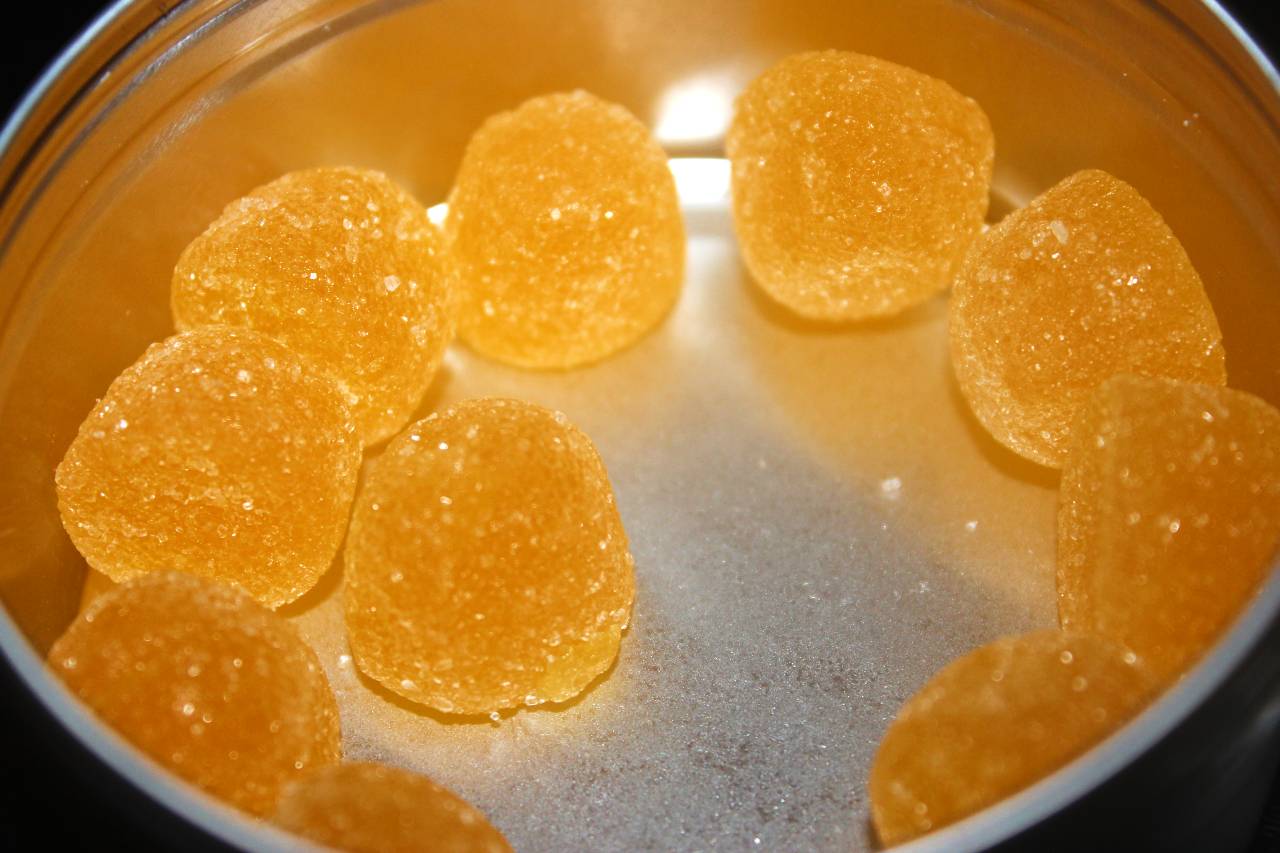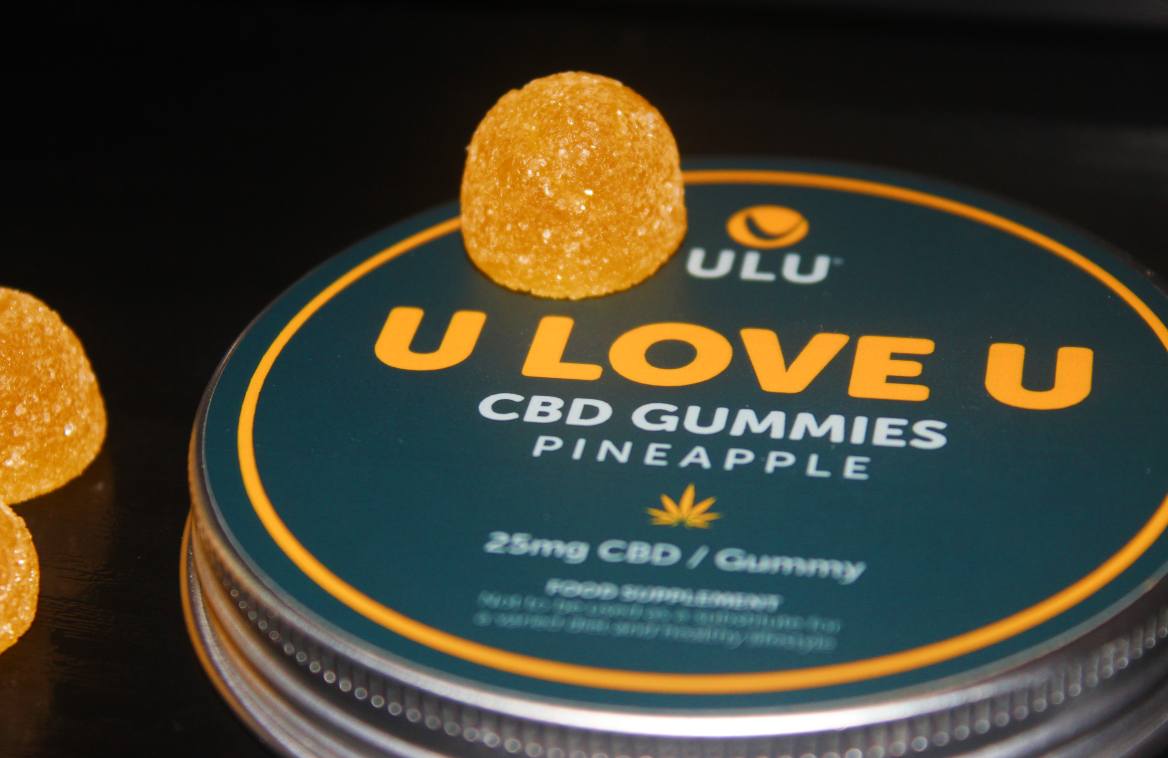 ULU – Strawberry 25mg CBD Gummies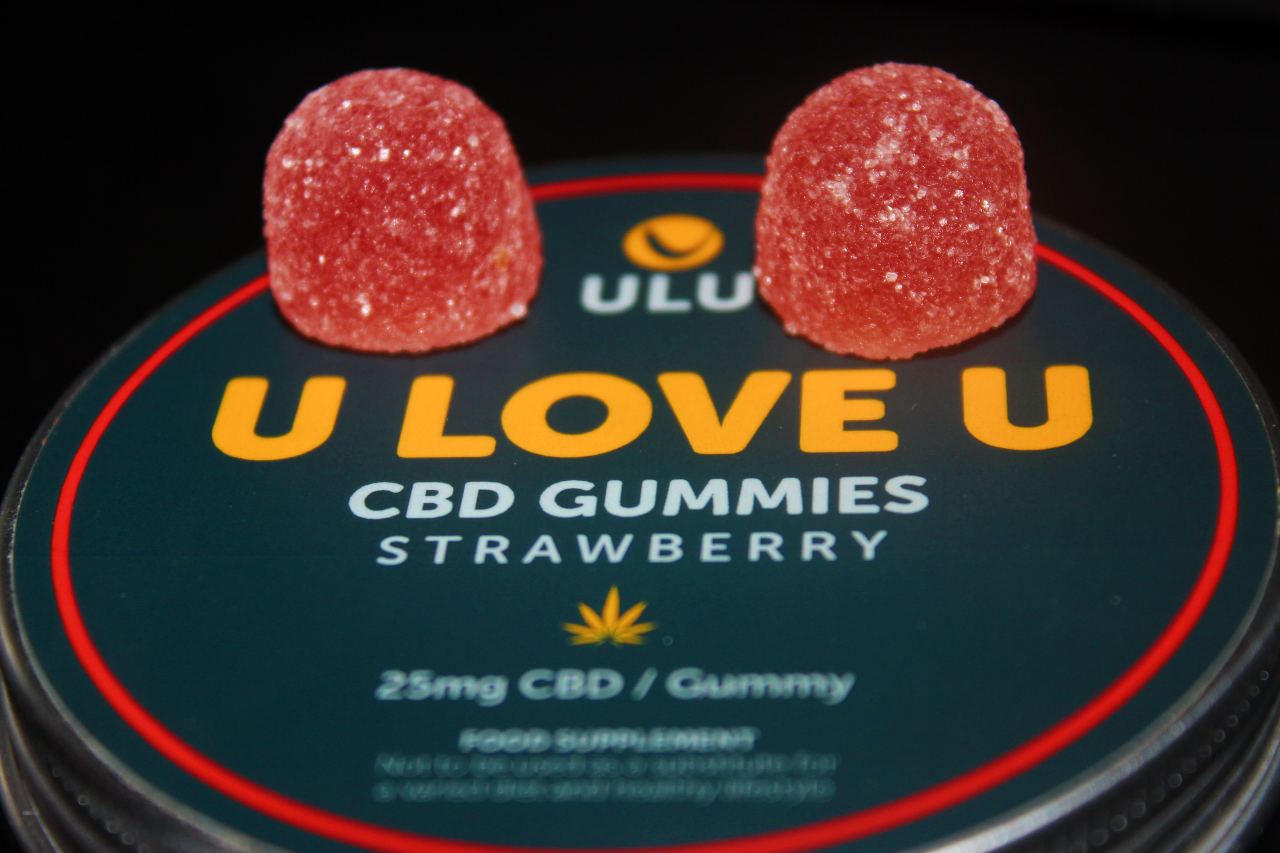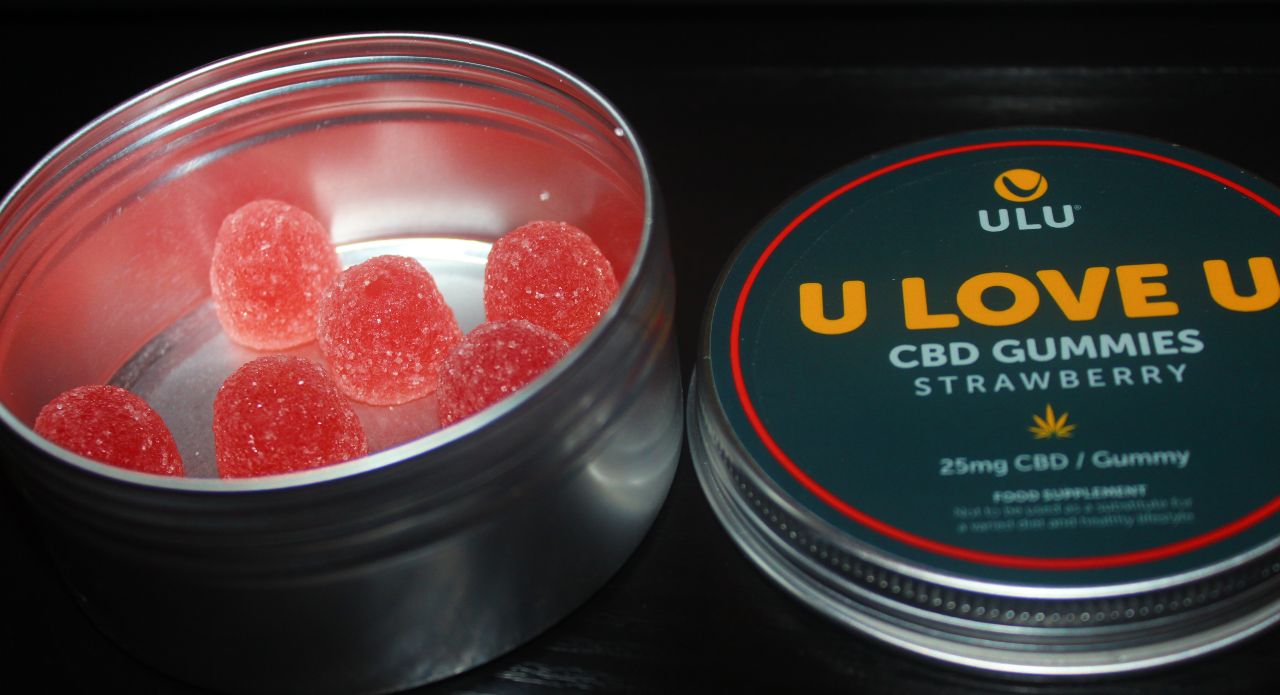 The CBD Blogger Review
Firstly I would like to start off the review by saying many thanks to ULU for generously gifting us samples of their amazing CBD products to review here at The CBD Blog.
I first stumbled upon ULU as a CBD brand earlier this year when I came across their amino acid enhanced CBD oil formulas.
(We have a few reviews coming soon on ULU's Sleep Honey CBD Oil with GABA and other products, so keep an eye on our blog and Instagram for updates)
ULU also very generously included some of their Pineapple and Strawberry 25mg CBD Gummies for reviewing.
As our past readers will probably know we are huge fans of Vegan CBD Gummy products here at The CBD Blog and they are one of my favorite ways for consuming CBD.
Taste & Flavours:
The ULU Pineapple and Strawberry CBD Gummies are bursting with flavour and extremely moreish.
It's very hard to resist not getting stuck into the entire tin.
Huge fan of the dome shaped gummies, they have a really nice soft texture to them and with the sugar coating, they are very tasty CBD gummies.
Both flavours are equally delicious, so its very difficult to pick an overall favorite, as I enjoyed them both.
The Pineapple flavour is more refreshing and mouth watering, whereas the Strawberry has more of a fruity, sweet taste.
Personally if you can afford I would recommend both flavours, as they are very moreish as I say.
Effect & CBD Content (25mg per gummy):
ULU's Vegan CBD Gummies contain 25mg of CBD (Cannabidiol) per piece.
Really nice, mild CBD effect from these gummies and I used them several times over the past month to counter my anxiety and stress effectively.
I would say 1-2 CBD gummies is a good dose for me personally, as someone with a decent cannabinoid/cannabidiol tolerance.
Packaging:
The ULU 25mg CBD Gummies come packed in an awesome tin packaging, which I'm a huge fan of.
Complete with logo branding and product information.
The tins keep the CBD Gummies very fresh and are great for storing other stuff in once finished.
The tins remind me of the old style sweet tin packaging that you used to get.  Definitely one of the best packaging for CBD gummies I have come across.
Overall:
Overall I really enjoyed the Pineapple and Strawberry CBD Gummies from ULU and would highly recommend both flavours.
The CBD Gummies contain a good dose of Cannabidiol at 25mg, the flavours are superb, plus they are based around 100% plant-based ingredients so suitable for our vegan readers.
We also have lots more exciting reviews coming very soon for ULU's products including their Sleep Honey CBD Oil with GABA, CBD Chewing Gum, and their CBD Isolate Patches.
Information
Price
£15.99 per tub
Ingredients
Sugar, Glucose Syrup, Water, Pectin, Lactic Acid, Cannabis Sativa L, Flavourings, Colours: Lutein
Nutritional Information
1 Gummy = 1 portion | 1 pack = 10 portions
1 Gummy = 25mg of CBD | Energy: 15.6 kcal | Fat 0g | Carbohydrates
3.87g – Of which sugars 2.97g
Where To Purchase
For more information or to purchase check out ULU at: ULU CBD
---