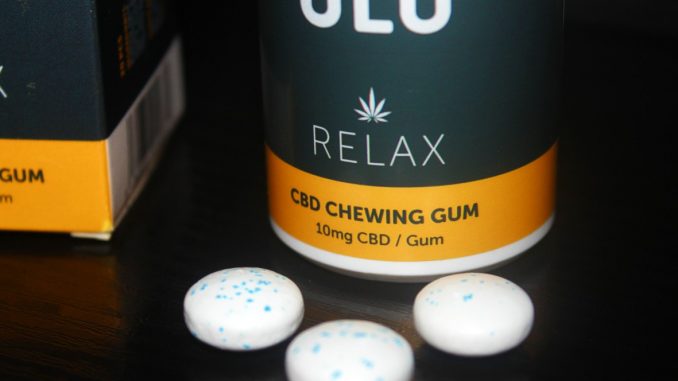 We have more great CBD product reviews here this week at The CBD Blog and up this time we have the RELAX 10mg CBD Chewing Gum from ULU.
ULU is on a mission to help 'U love U!' with their range of high performance and innovative CBD products and support solutions.
With a wide range of CBD products to choose from including CBD Oils, CBD Edibles/Gummies, Amino Acid Enriched CBD Oils, CBD Patches, CBD Chewing Gum and many others.
There's no better time to try ULU's RELAX 10mg CBD Chewing Gum as they currently have it on half price sale at just £6.50 per 20 pieces.
Our readers can also get a very generous further 15% discount off their orders at ULU with our special discount code – THECBDBLOG
ULU describe their RELAX 10mg  CBD Chewing Gum as:
CBD is renowned for being a natural alternative to strong pain killers, by combining anti-inflammatory and plaque acid neutralisation properties our CBD chewing gum not only creates a plaque free smile but also provides your body with much needed inflammation fighting capabilities.
ULU CBD chewing gum also contains the properties needed to maintain tooth mineralization so you know you're not only fighting your bodies inflammatory responses but also maintaining good oral hygiene.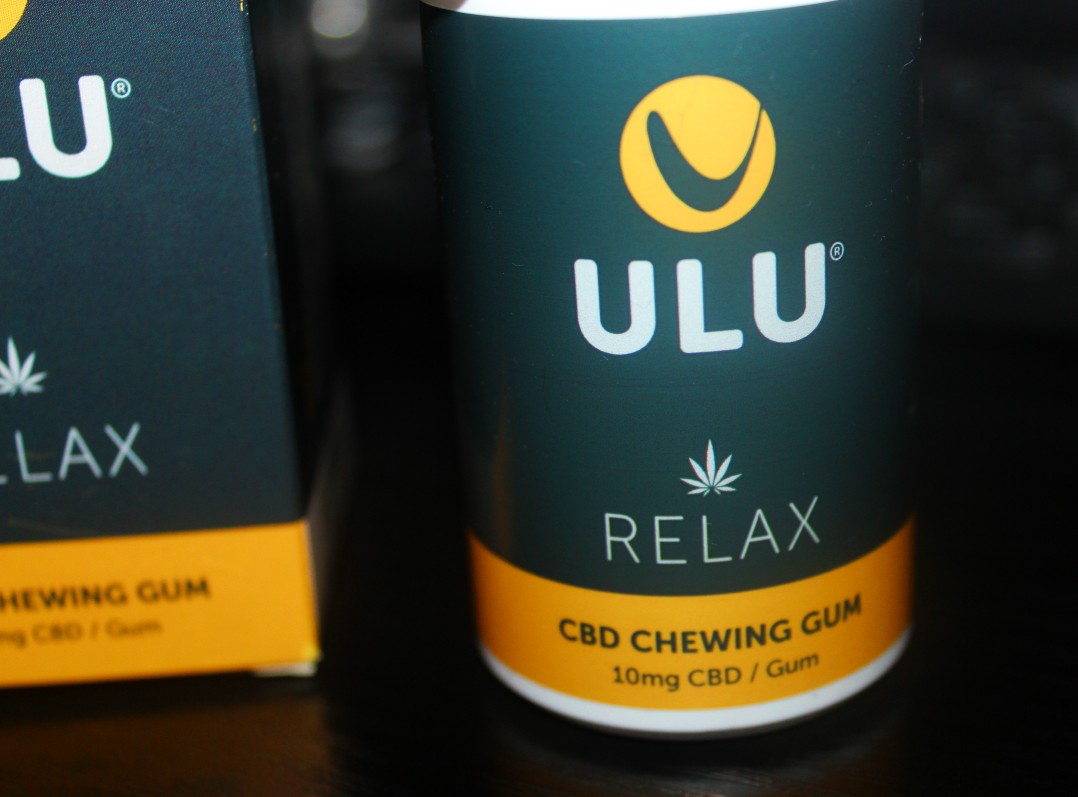 Close up picture of ULU's RELAX 10mg CBD Chewing Gum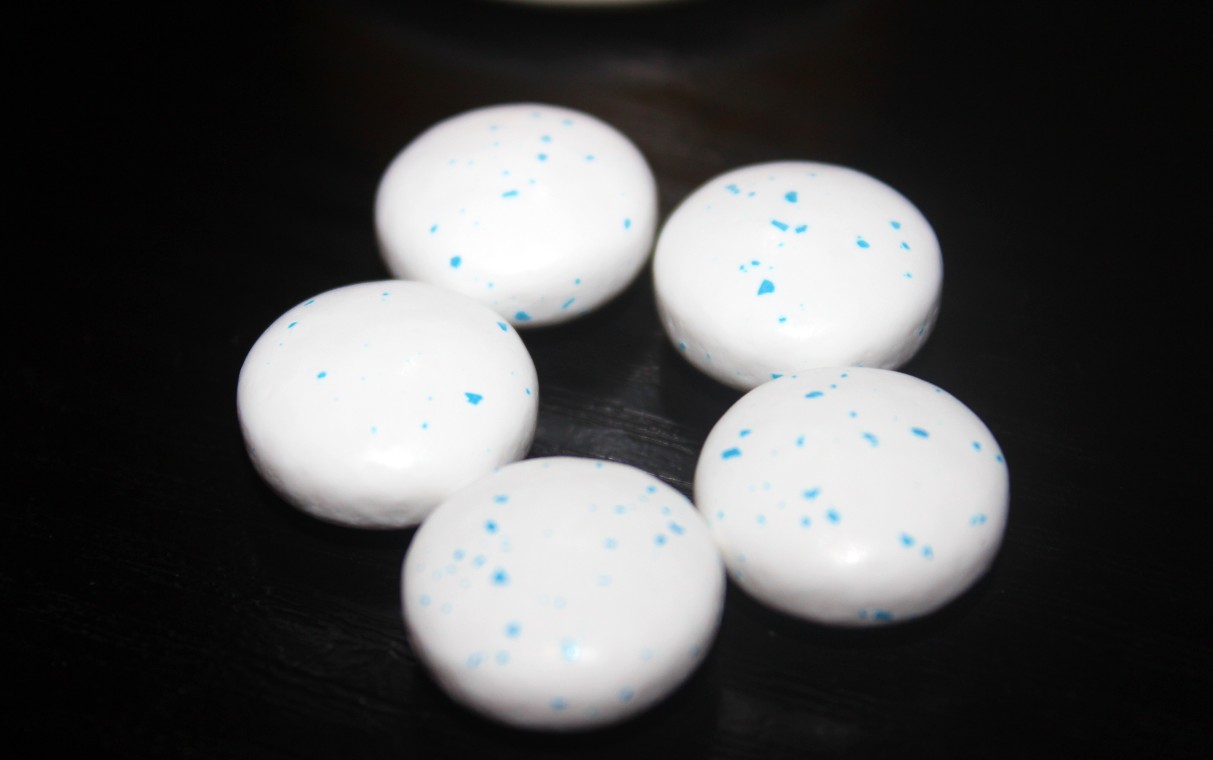 The CBD Blogger Review
Firstly I would like to start off the review by once again saying many thanks to ULU for generously gifting us samples of their amazing CBD products to review here at The CBD Blog.
ULU included a sample of their RELAX 10mg Chewing Gum and it couldn't have come at a better time for me to try, as I was having some trouble with a chipped tooth and a little bit of gum pain.
I have tried other brands of CBD chewing gum in the past, however they were more novelty CBD products, rather than a proper Xylitol containing chewing gum orientated for dental health purposes.
I had actually forgotten all about the many oral and dental health benefits of Xylitol containing chewing gums before receiving ULU's RELAX CBD Chewing Gum and it rejogging my memory on the science.
Xylitol decreases the incidence of dental caries by increasing salivary flow and pH and reducing the number of cariogenic (MS) and periodontopathic (Helicobacter pylori) bacteria, plaque levels, xerostomia, gingival inflammation, and erosion of teeth. [1]
However, ULU's RELAX 10mg CBD Chewing Gum doesn't just harness the dental health benefits of non-nutritive sweeteners such as Xylitol and Sorbitol, it also utilizes the potent anti-inflammatory benefits of CBD (Cannabidiol).
This is where ULU'x RELAX Chewing Gum goes well beyond your usual Xylitol chewing gum and very cleverly harnesses the potent anti-inflammatory benefits of CBD.
A double combo for promoting gum health.
Taste & Flavour:
ULU's RELAX CBD Chewing Gum is about the size of your average mint sweet and actually is kind of like eating a mint, before it forms into chewing gum.
ULU's RELAX 10mg CBD Chewing Gum has a very refreshing spearmint flavour that actually keeps the breath fresh for hours.
Having tried many other brands of CBD Chewing Gums, ULU's definitely wins hands down for taste and flavour.
10/10 for the tasty mint flavour
Effect:
As mentioned briefly above ULU's RELAX 10mg CBD Chewing Gum couldn't have come at a better time for me to review, as not only had I chipped a tooth but I was having some gum pain towards the back.
I have been interested in the benefits of non-nutritive sweeteners such as Xylitol for several years now, after hearing many positive testimonials on their ability to either prevent, reduce or reverse dental cavities/caries, amongst their other benefits such as promoting teeth remineralization.
Within a couple of days of chewing ULU's RELAX CBD Chewing Gum not only had the persistent gum pain completely disappeared, but the chipped tooth/enamel was immediately stronger and less irritating.
Extremely impressed with how quick the likes of Xylitol chewing gums work to improve dental health and tooth remineralization.
The addition of 10mg of CBD (Cannabidiol) takes ULU's RELAX Chewing Gum to another level both medicinally and for the bonus of obtaining a mild dose of CBD in the process.
Non-psychoactive cannabinoids such as CBD have mild analgesic, anti-microbial and anti-inflammatory properties, amongst numerous other biological activities which are likely to be beneficial in the treatment of periodontal diseases.
I'm going to give ULU's RELAX 10mg CBD Chewing Gum 10 out of 10 for effect here once again, due to how quick and effective it was for improving my teeth enamel issue and gum pain.
Excellent effect overall.
Overall:
Overall I am extremely impressed with ULU's RELAX 10mg CBD Chewing Gum for its many dental health benefits.
Great mint flavour, keeps the breath fresh for long periods, excellent for preventing tooth cavities/caries and supporting overall dental/oral health.
I would definitely recommend ULU's RELAX 10mg CBD Chewing Gum for anyone with existing dental caries or those looking for an Xylitol containing chewing gum that is further enhanced with the many benefits of Cannabidiol (CBD).
Information
Price
£12.99 – Currently On Sale At £6.50
Ingredients
Bulking agent: gum base [gum base; sorbitol; flavors; emulsifier: sucrose esters of fatty acids; sweeteners: acesulfame K, sucralose; antioxidant: tocopherol]; sweeteners and coating agents: xylitol, isomalt, sorbitol, mannitol; flavors; anti-caking agents: magnesium salts of fatty acids, talc, silicon dioxide; coating agents: arabic gum, coloring agents: E171, carnauba wax, flakes coloring agent: E133; Hemp CBD Isolate; sweeteners: acesulfame K, sucralose
Where To Purchase
For more information or to purchase check out ULU at: ULU CBD
---