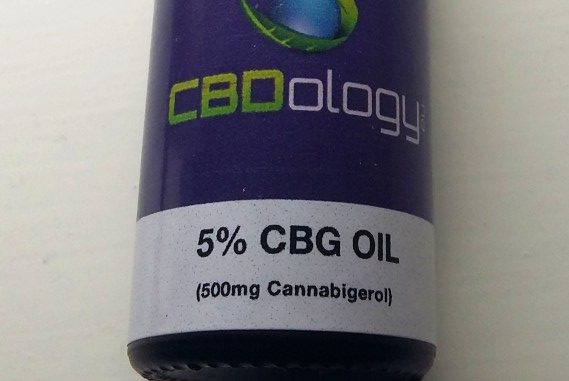 This week's hemp product review and up this time we have the 5% CBG (Cannabigerol) Oil from CBDology.
CBDology are an online retailer of CBD and CBG products with an extensive range including CBD oil, CBD Edibles, CBD Isolate, CBD Protein, CBD Bath and Skincare, CBG Oil and much more.
CBDology's 5% CBG Oil contains 500mg of Pure CBG (Cannabigerol) isolate in a hemp seed oil carrier solution.
What is CBG (Cannabigerol)?

Cannabigerol (CBG) is one of more than 120 identified cannabinoid compounds found in the plant genus Cannabis Sativa.

Much like CBD (Cannabidiol), CBG is also non-psychoactive and clinical research suggests it may have a range of therapeutic benefits.
Some of biological activities of CBG include analgesic, anti-inflammatory and even potential use as an anti-cancer agent.
Out of several tested cannabinoids, CBG had the strongest potency to inhibit platelet aggregation.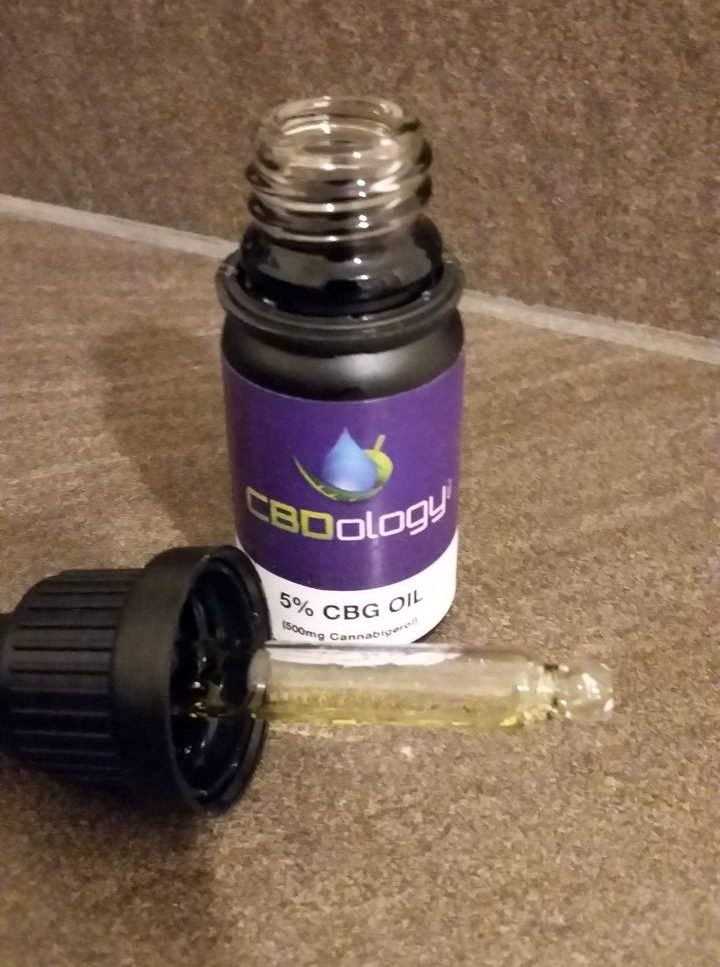 The CBD Blog Review
Firstly I would like to say many thanks to the guys at CBDology for generously gifting us a sample of their 5% CBG oil so that we could review it on the blog.
I am a huge fan of CBDology's products and I recently reviewed their vegan 10mg CBD gummy bears on the blog, which I thoroughly recommend.
This was my first time trying a pure CBG oil so I was very excited to see how it compared to CBD for effect.
CBG (Cannabigerol) is a very fascinating cannabinoid, it is very similar in effect to CBD however also has slightly more pronounced effects when it comes to its anti-inflammatory and analgesic/pain relief.
I had terrible wisdom toothache pain and had ran out of painkillers, so decided I would try CBDology's 5% CBG oil to see if it would help soothe the pain.
After about a minute of holding the CBG oil under my tongue sublingually the pain had reduced about 50% and the CBG also provided a nice mild calming effect to aid sleep.
I was really blown away by how effective the analgesic/pain killing properties of CBG were, far superior to CBD which is often recommended for natural pain relief.
I found CBG (Cannabigerol) significantly more energizing than CBD which has a more sedating and tiring effect due to lowering cortisol.  Whereas I found the CBG to provide a nice clean energy boost feeling and mild anti-depressant/mood boost.
CBDology's CBG oil is suspended in a hemp seed oil carrier solution, which is one of my favorite carrier oils for CBD products. Hemp seed oil has a very healthy essential fatty acid balance and I found the CBG oil to be very clean, high quality, no lingering aftertaste.  Very easy to sublingually dose.
Overall: I was really impressed with CBG oil and will definitely be experimenting and reviewing more CBG (Cannabigerol) products on the blog very soon in the future, including CBDology's 10mg Pure CBG Gummy Bears.
I would definitely recommend our readers interested in high quality CBD and CBG products to head on over to CBDology's website to check out their extensive range.
Information
Price
£42.99 for 10ml – 500mg Pure CBG
Ingredients
500mg of pure CBG in hemp seed oil carrier solution.
Where To Purchase
For more information on CBDology's products check out their website at: CBDology