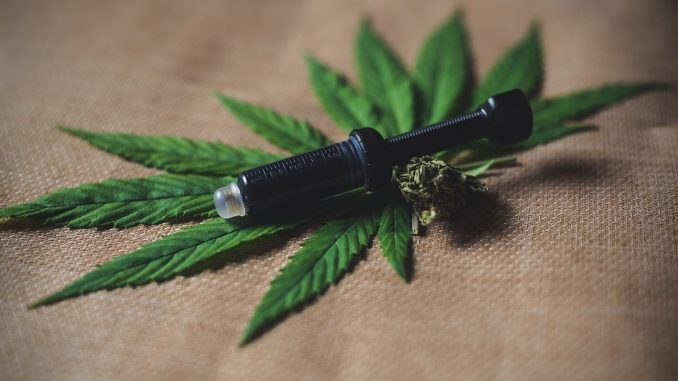 A recent published systematic review in 2020 has concluded that there is moderate quality evidence that CBD (Cannabidiol) can improve psychotic symptoms in Schizophrenia patients.
Cannabidiol (CBD) is a non-psychoactive cannabinoid which research has found to have strong antipsychotic properties and may be a promising compound for the treatment of schizophrenia.
The endocannabinoid system is thought to be disturbed in psychotic disorders such as Schizophrenia and numerous studies have found CBD may improve or reduce psychotic symptoms.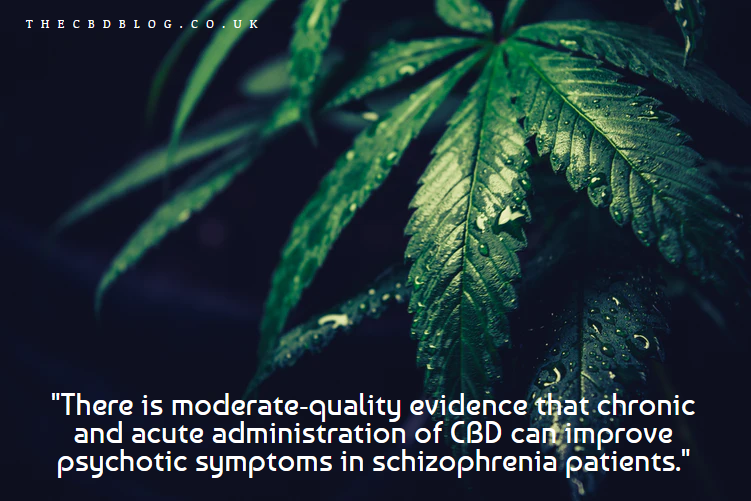 Cannabidiol & Schizophrenia
A systematic review published 2020 evaluated evidence on dosage schemes, efficacy and safety reports of CBD use in adults from clinical studies.
The systematic review concluded:
There is moderate-quality evidence that chronic and acute administration of CBD can improve psychotic symptoms in schizophrenia patients. [1]
Cannabidiol Anti-Psychotic Properties
Research has found that Cannabidiol has comparable anti-psychotic properties to atypical antipsychotic medications, but with a signficantly better safety profile.
These case studies and RCTs suggest that CBD treatment for psychosis is beneficial and could possibly be as effective as antipsychotic medication. [2]

Results show the ability of CBD to counteract psychotic symptoms and cognitive impairment associated with cannabis use as well as with acute THC administration.
In addition, CBD may lower the risk for developing psychosis that is related to cannabis use. [4]
References
[1] Dosage, Efficacy and Safety of Cannabidiol Administration in Adults: A Systematic Review of Human Trials
[2] The Potential of Cannabidiol as a Treatment for Psychosis and Addiction: Who Benefits Most? A Systematic Review
[3] A critical review of the antipsychotic effects of cannabidiol: 30 years of a translational investigation
[4] A systematic review of the antipsychotic properties of cannabidiol in humans
The information in this article has not been evaluated by the FDA and should not be used to diagnose, cure or treat any disease, implied or otherwise.
---
Top Sponsor:
Get a massive 25% discount off orders at Orange County CBD using our special code – THECBDBLOG