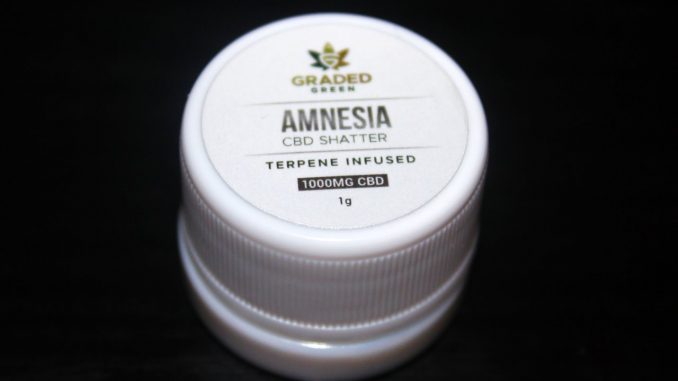 This week's Hemp CBD product review and up this time we have the amazing Amnesia Terpene Infused 1000mg CBD Shatter from Graded Green.
Graded Green are a United Kingdom based retailer of premium quality Hemp and CBD products with a great range including CBD Oils, CBD Concentrates such as their terpene infused CBD crumbles and CBD Shatters, their new terpene infused disposable vape pens range and much more.
Graded Green's CBD Isolate Shatter are hand crafted using CBD crystals extracted from Organic Hemp and is infused with top shelf terpenes in an artisan style.
Produced at their GMP guided facility here in the UK.
Their range of CBD Shatters come in a massive variety of terpene profiles/flavours including Super Banana, Birthday Cake, Lemon Sherbet, Star Dawg, Sour Diesel, Mango Melt, Blue Dream, Gastrawbz, Zkittlez, Lemon Cookies, Choc Mint O.G. and Amnesia.
Terpene Profile: Amnesia
CBD Content: 1000mg CBD
Dominant Terpenes: Caryophyllene, Myrcene, Limonene, Pinene and Terpinolene.
Aroma: Citrus, Earthy, Sweet
Brand: Graded Green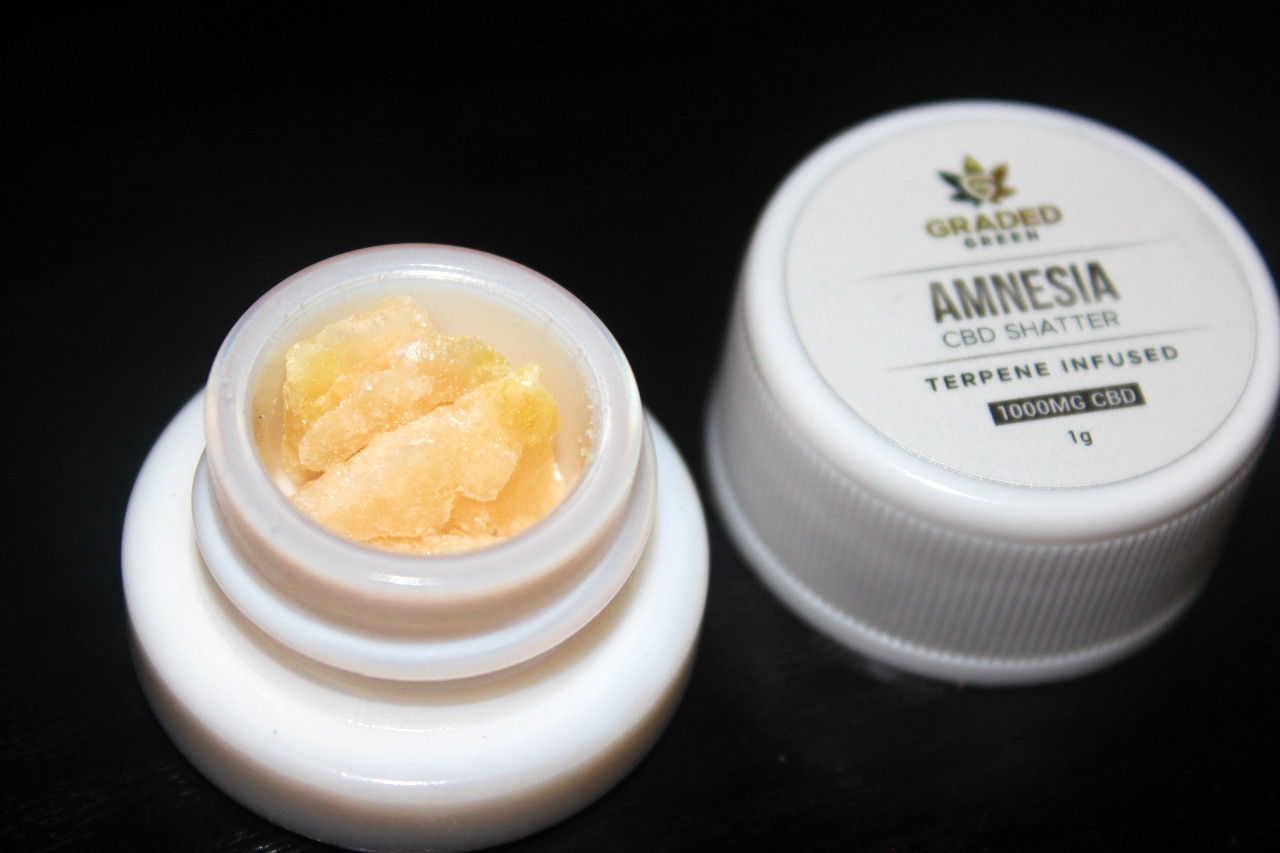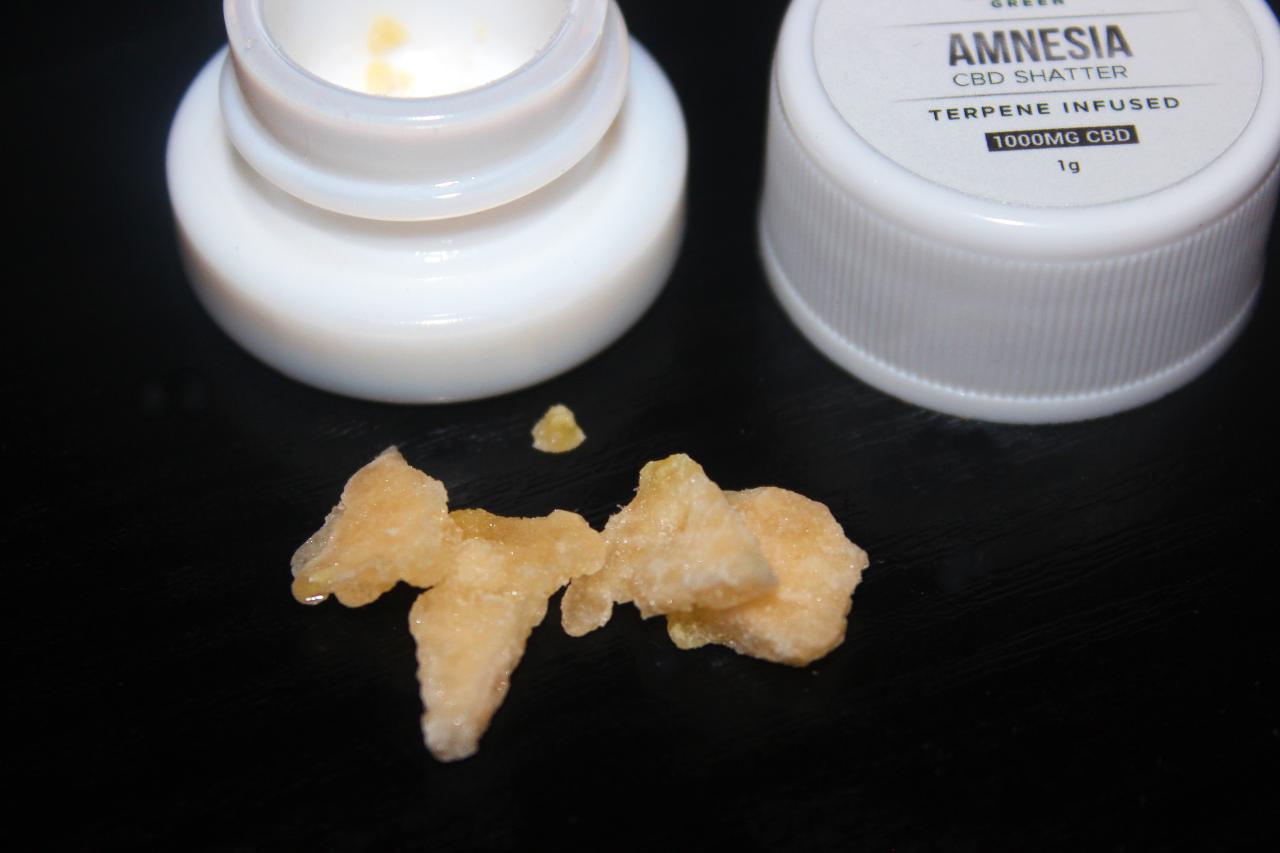 A close up picture of the Amnesia CBD Shatter from Graded Green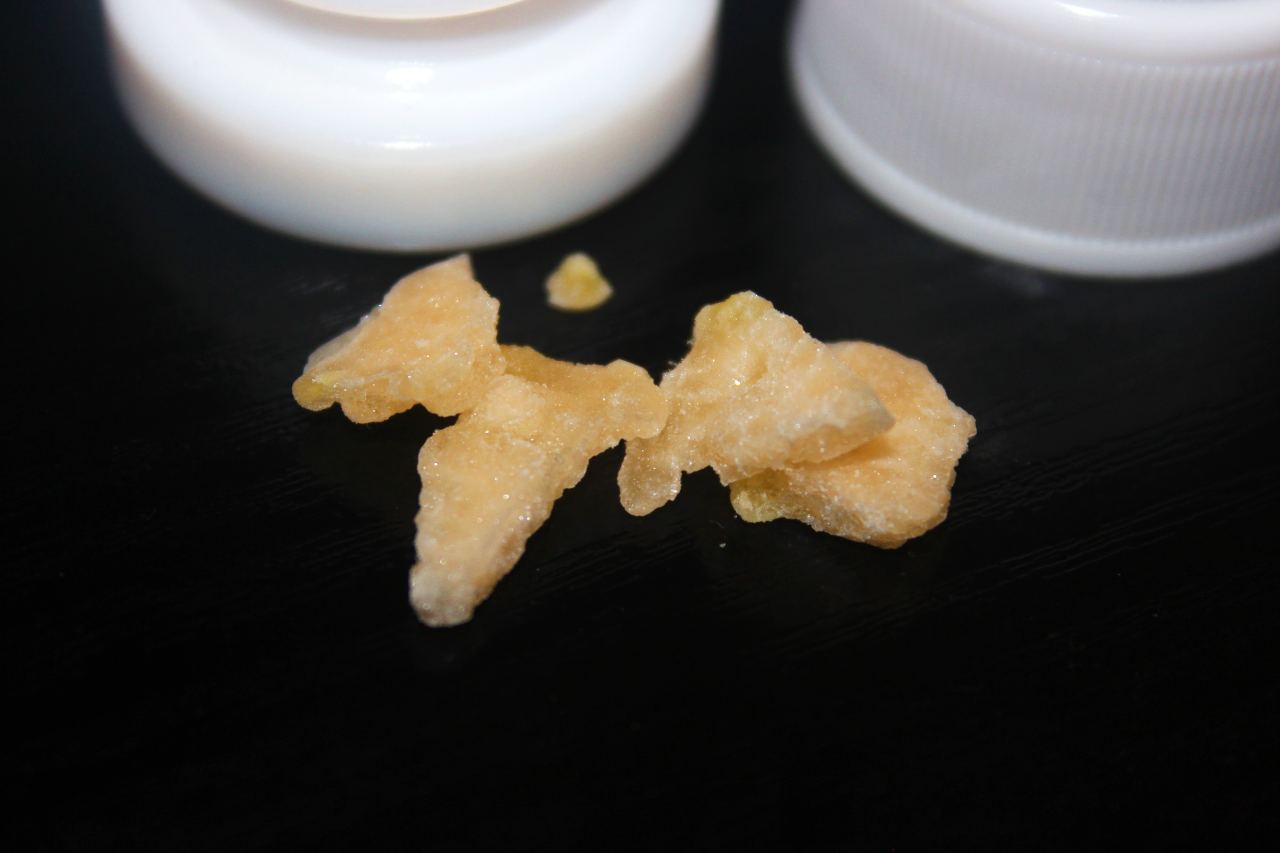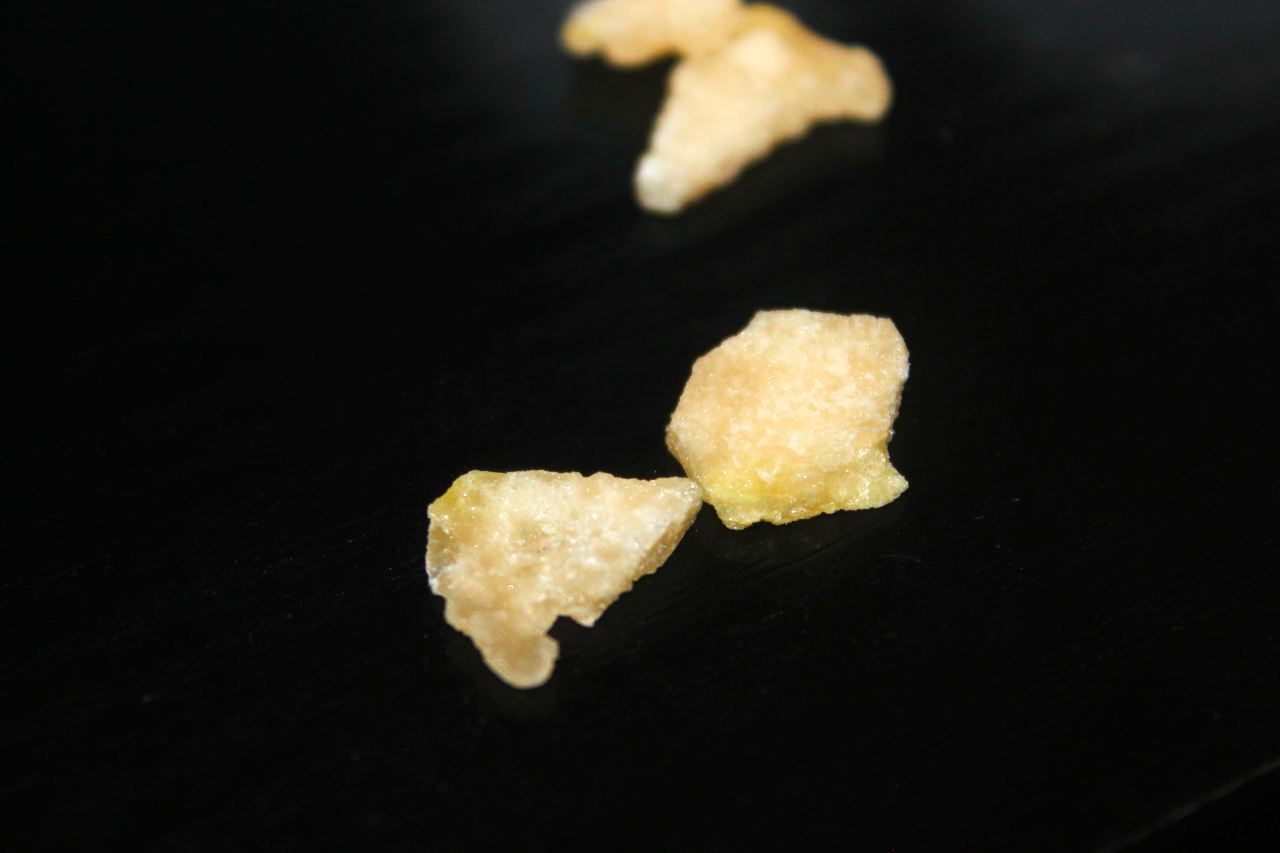 The CBD Blogger Review
Firstly I would like to start off the review by once again saying many thanks to Graded Green for the very generous selection of CBD Shatters and CBD Crumbles to review here at The CBD Blog and the continued support.
I have been eyeing up Graded Green's products for a very LONG time now, probably as long as I've known about them as a company in the CBD scene, but unfortunately due to financial constraints hadn't had the chance to try their products yet, despite the great reviews in the movement.
I have spent the last week or two having an amazing time sampling lots of Graded Green's different terpene infused profiles in their CBD Shatters/Crumbles range.
It was very difficult to pick a starting flavour to review on the blog as they are all amazing, but what better one to start with than a classic Cannabis strain in Amnesia.
Aesthetics:
The Amnesia CBD Shatter much like all of Graded Green's CBD Concentrates is visually and aesthetically a really nice piece of terpene infused crystal shatter to look at.
The Amnesia almost looks like crystalized honeycomb in appearance with a beautiful crystal honey yellow colour to it.
A gram came in about 4 slices of crystal shatter.  A really nice quality bit of CBD shatter, crystals that even Walter White would be proud of.
Taste & Flavour:
The Amnesia CBD Shatter is absolutely packed full of flavour and is fast becoming one of my favorite terpene profiles that I have tried from Graded Green so far.
The Amnesia has a very complex unique flavour with a strong uplifting citrus aroma, but with earthy cannabis tones to it too.
A very moreish day time flavour that comes up absolutely amazing in the Volcano Vaporizer.
Definitely some of the most flavorsome and unique terpene profiles I have come across.
Effect:
The Amnesia CBD Shatter from Graded Green packs an instantaneous potent punch!
These are some strong CBD concentrates from Graded Green, amazing effect.
If you are looking for rapid relief and instant CBD medication, then look no further than the CBD shatters from Graded Green.
Almost immediately upon vaping/dabbing you instantly feel a very strong wave of Indica relaxation coming over, heavy eyes, the anti-anxiety CBD effect and some nice euphoria/mood elevation too.
A very balanced and extremely satisfying effect when vaped/dabbed that is equally as relaxing and potent as to smoking real flower.
My new favorite thing has been to vape a little bit of Graded Green's terpene infused CBD shatters/crumbles in my Volcano Vaporizer and the effect it produces is nothing short of amazing.  Huge thick clouds of flavorsome terp rich vape.
Overall:
Overall I'm extremely impressed with Graded Green's range of CBD concentrates/shatters and crumbles so far.
Great price, very high quality, some of the strongest CBD shatter I have reviewed so far effect wise and absolutely packed full of very unique flavours.
Graded Green have also just released their range of disposable terpene infused CBD vape pens, which come in 12 great flavours and contain full-spectrum distillate combined with botanical terpenes.
So I really can't wait to see what they are like also, as the flavours will be amazing in vape pen format.
Highly recommend our readers check out Graded Green's CBD concentrates and their great range of products.
Information
Price
£24.99 per gram or discounts for larger quantities.  Currently on sale at £19.99

Important Information
10%+ Terpenes Infused
Organic Hemp Derived
THC Free
Co2 Extracted
Food Grade
Solvent Free
Where To Purchase
For more information or to purchase check out Graded Green at: Graded Green