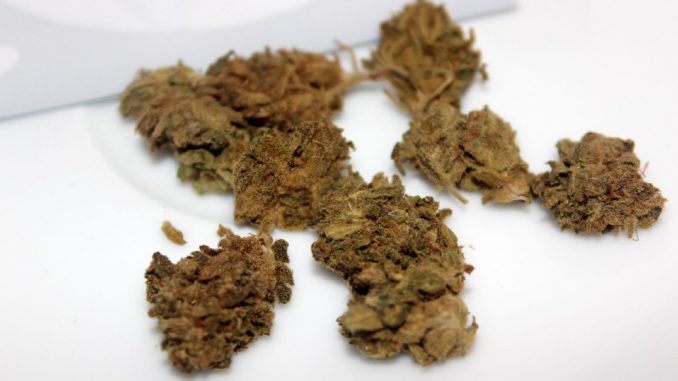 Today's Hemp CBD Flower review and up this time we have the "Vanilla Kush" 21% CBD Flower by Eden's Gate.
Eden's Gate are a United Kingdom based retailer of a wide range of CBD products from CBD flower to CBD Edibles to CBD Oils and much more.
All CBD flowers from Eden's Gate are Lab Tested, GMO & Pesticide Free.
CBD Content: 21% CBD
Strain Name: Vanilla Kush
The CBD Blog Review
This was my first time trying Eden's Gate CBD Flower, I was looking to try some new CBD Flower shops that I hadn't previously reviewed on the blog, so I thought I would give Edens Gate a shot.
Ordered a gram of their Vanilla Kush CBD Flower and their Banana Chunk CBD Flower(Review and pics coming soon for that strain also).
The Vanilla Kush was a really nice pleasant CBD flower strain and tided me over the week nicely.
Appearance & Smell: Small frosty dark green buds.
Smell is earthy and mild much like many real outdoor Kush strains.
Taste/Flavour: I vaped pretty much the entire gram of Vanilla Kush in my volcano vaporizer as normal.
The flavour was probably one of the best aspects of the Vanilla Kush CBD Flower.  Very smooth hit in the vape too.
The taste is very sweet and mild, the name "Vanilla Kush" is very apt and in the vape has a nice almost vanilla almond ic cream flavour to it.
Packaging & Delivery: I have started to include and factor in both packaging and delivery as it can be just as important as the quality of the CBD flower itself
Packaging come in the foil bags with strain name which was nice.
Delivery was also very quick and arrived in 2 days which is the average delivery at the moment due to the Coronavirus lockdown.
Effect: The effect of the Vanilla Kush CBD flower had a good solid potency at around 21% CBD content.
The Vanilla Kush made for a nice vape at any time of the day both in the morning first thing wake and baking and before bed.  It wasn't too tiring but at the same time was great for taking off the edge for anxiety and stress.
Overall: I would definitely recommend Edens Gate CBD Flower and I will be trying and reviewing more of their products hopefully in the future on the blog.
Information
Price
£9.99 per gram.
Profile
21% CBD Content
Lab Tested
Quality Assured – GMO & Pesticide Free
Under 0.2% THC
Where To Purchase
For more information or to purchase check out Edens Gate's website at: Edens Gate