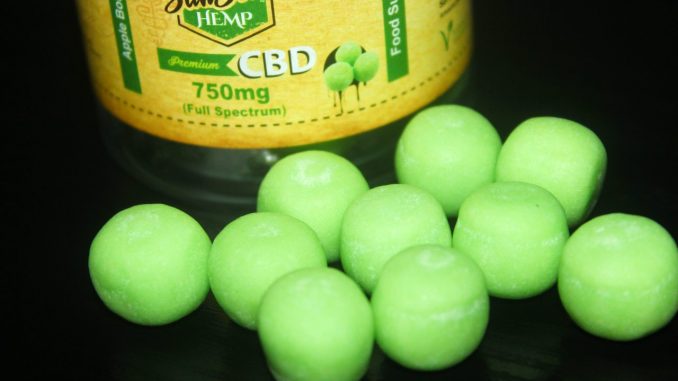 This week's CBD edibles review and up this time we have the very tasty 750mg CBD Apple Bonbons from Sun State Hemp.
Sun State Hemp UK are the United Kingdom based distributors of the Sun State Hemp brand of CBD products.
Sun State Hemp are one of the most well known brands of CBD oil products worldwide.
With a massive range of CBD products and a huge variety of CBD infused edibles to choose from including bonbons, gummies, jam, candy chewables and much more.
Each container contains 30 servings.
Amount of CBD per bonbon = 25mg
The CBD Bonbons come in five different flavours including Apple, Blueberry, Lemon, Strawberry and Toffee.
Suitable for vegetarians and made with non-GMO ingredients.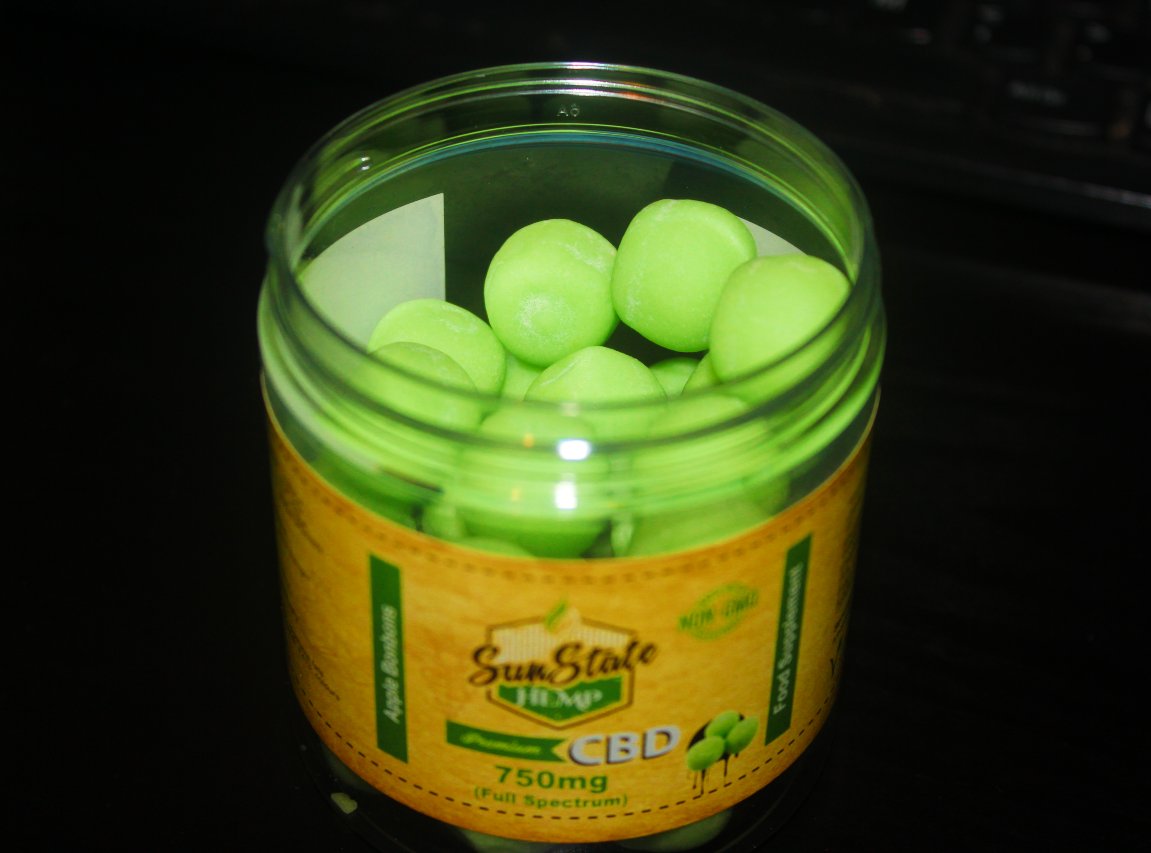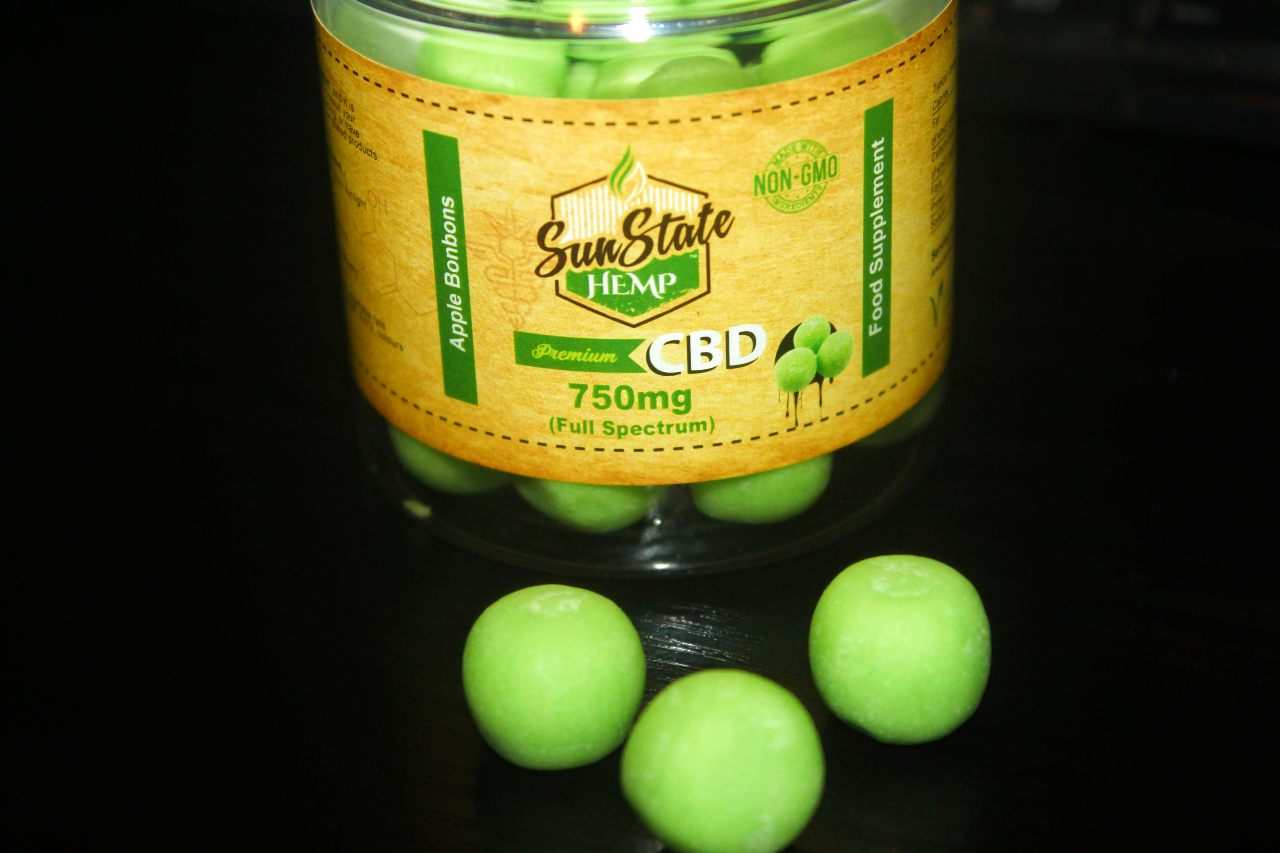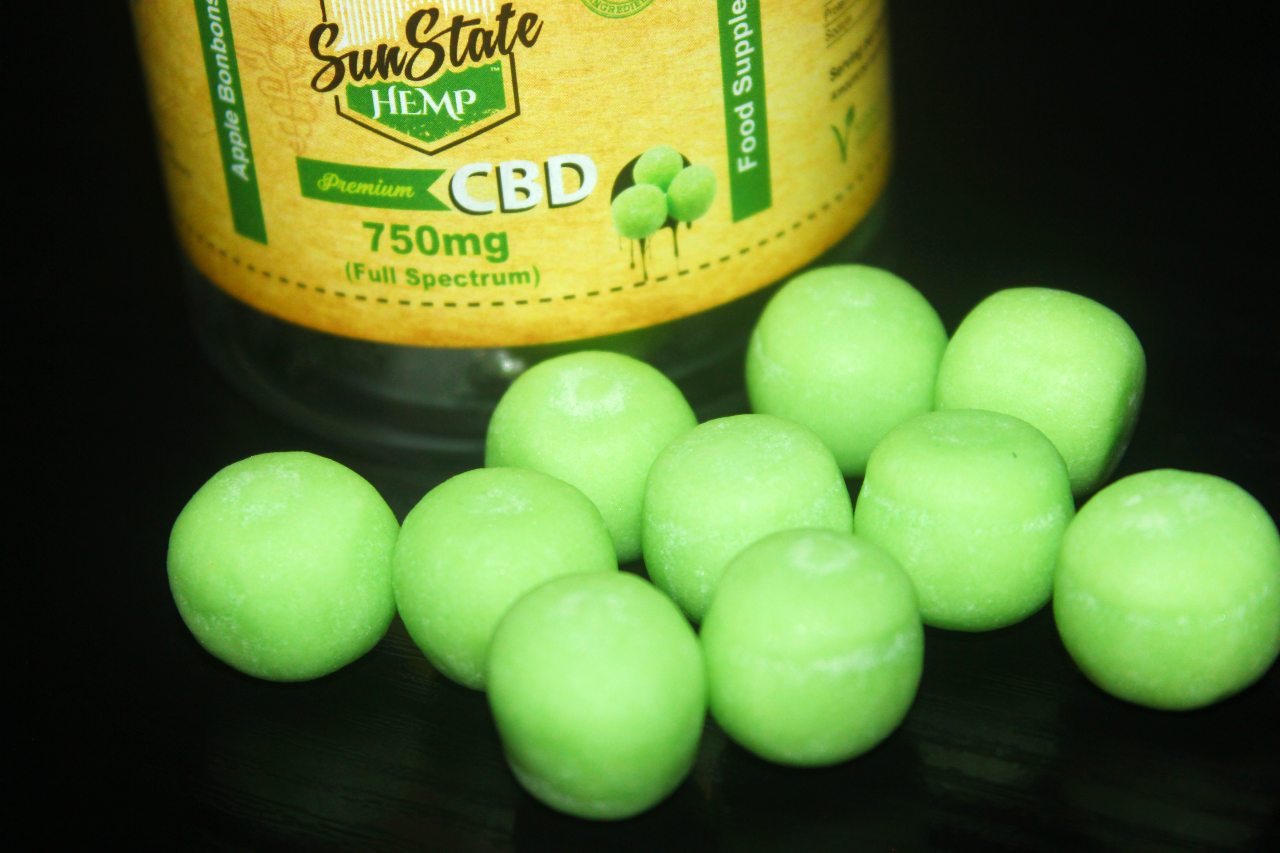 The CBD Blogger Review
Firstly I would like to start off the review by saying many thanks to Sun State Hemp UK for generously gifting us samples of their amazing CBD products to review here at The CBD Blog.
It has been an amazing couple of weeks here at The CBD Blog for reviewing CBD infused edibles.
Sun State Hemp UK very kindly sent me several samples of their CBD infused edibles, sweets and gummies to review.
I have been eyeing up the Sun State Hemp range for almost as long as I have been taking over the counter CBD products.
I first stumbled upon the Sun State Hemp products such as their very cool Neon gummies, many years back in a local CBD shop stall in Glasgow Scotland and at a Hemp festival, but unfortunately hadn't managed to get around to trying them.
As far as I'm aware this is also our first CBD infused sweets review we have done here on the blog.
We have reviewed lots of CBD gummies and other Cannabidiol infused edibles, but this is a first CBD sweet for us and as bonbons were one of my favorite sweets growing up, I was really looking forward to reviewing these.
Taste & Flavours:
Sun State Hemp's 750mg Full Spectrum CBD Apple Bonbons are absolutely bursting with apple flavour.
Amazing taste from these bonbons, a definite ten out of ten for flavour.
The texture of the bonbons is also very soft and chewy, which is great and how I prefer bonbons, rather than when they are rock hard.
There is virtually no detectable taste of hemp extract or CBD in the flavour here, just a nice refreshing tasty apple flavour.
Very moreish and hard to resist these.
10 out of 10 overall. Great taste
Effect:
The CBD Apple Bonbons contain 750mg of Organic Full Spectrum Hemp Oil, providing a full spectrum of cannabinoids such as CBD, CBG, CBC and THC.
Each tasty Apple Bonbon contains a generous 25mg of CBD.
Great effect from the CBD bonbons, personally as someone who has a good tolerance to Cannabidiol, I found 1-2 bonbons to provide a very nice mild relaxing CBD effect.
I am thoroughly impressed with all of Sun State Hemp's CBD edibles and sweets I have sampled in the past couple of weeks, they have an amazing effect for health I am finding and great for relaxing.
A very nice choice of CBD edible for chilling out at night and also satisfying your sweet tooth in the process.
Overall:
Overall I'm a huge fan of Sun State Hemp UK's 750mg Full Spectrum CBD Apple Bonbons.
In a market that is dominated by gummies, it's been really nice to sample some delicious CBD infused sweets as an alternative.
Great taste, flavour and CBD effect.  CBD infused edibles that actually work and produce a good reliable effect.
I will definitely be back for more of these, my sweet tooth is already eyeing up their Lemon and Toffee flavour bonbons, which sound amazing.
We also have many more reviews coming very soon for Sun State Hemp's amazing products including their broad-spectrum water soluble CBD infused Strawberry jam, 750mg full spectrum apple rings, Sour Dummies, 10mg CBD Honey Sticks and many more.
Information
Price
£29.99 per tub
Ingredients
Full-Spectrum Hemp Extract, Sugar, Glucose Syrup, Vegetable Fats (Palm, Coconut), Maltodextrin, Acid: Citric Acid,  Flavouring, Emulsifier: E473, Colours: E131, E161b
Where To Purchase
For more information or to purchase check out Sun State Hemp UK at: Sun State Hemp UK