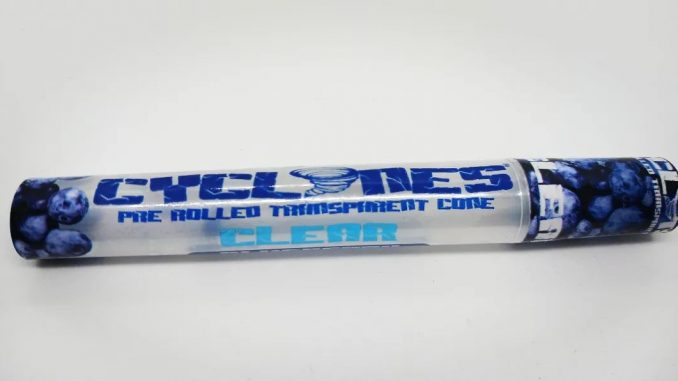 This week's Cannabis Culture smoking accessories product review, and up this time we have the Blueberry flavour pre-rolled transparent cone by Cyclones.
Cyclones pre-rolled transparent cones are made in the Philippines from clear cotton mallow.
Cyclones cones come in eleven different flavours including Blueberry, Peach, Tiki Tango, Grape, Cherry, Strawberry, Rockstar, The Purple Unknown, White Chocolate, Blakk Widow and Unflavoured.
Ready to fill cones with a filter tip.
Tobacco free.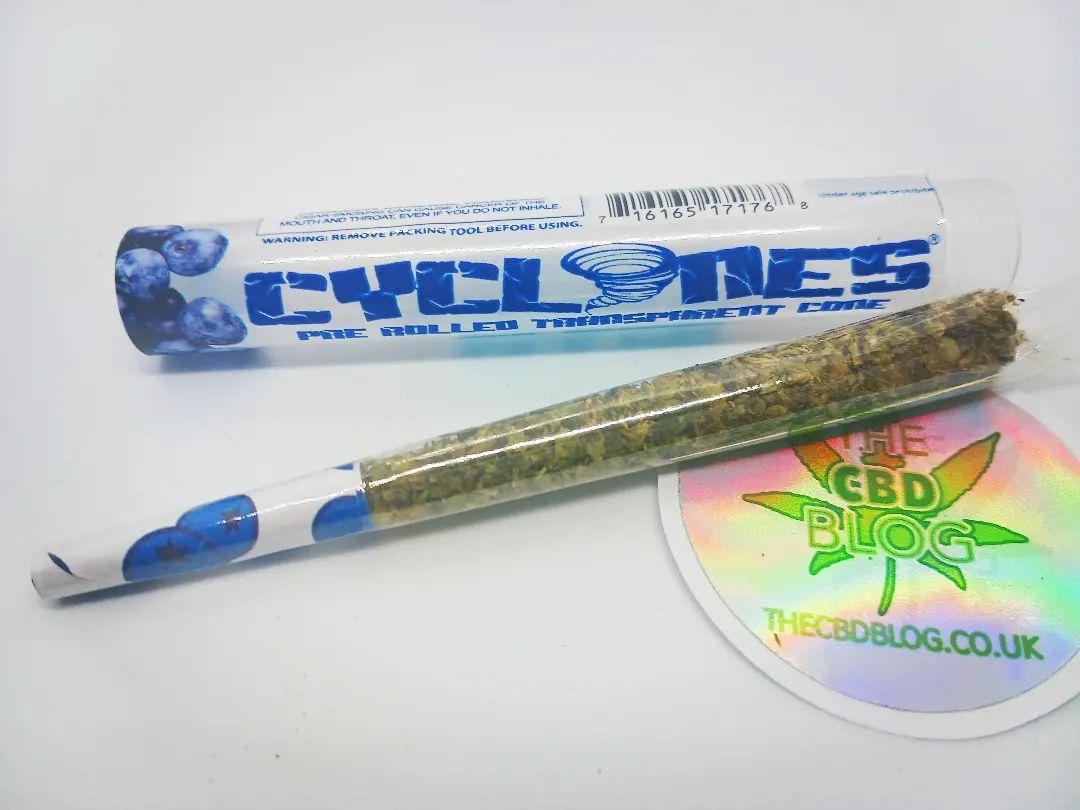 The CBD Blogger Review
I have been on a bit of a mission recently sampling all the different brands and types of pre-rolled cones.
I'm a huge fan of pre-rolled cones, they are one of my favorite methods for smoking these days, as I'm not the best for rolling a solid joint with a decent filter.
I have been eyeing up the Cyclones pre-rolled transparent cones for a long time now, but just never got around to trying them.
The branding and clear tube packaging has always stuck out to me on the shelves, so I decided to purchase one of the Blueberry flavour from my local headshop last week to review here on the blog.
Initially, my first impressions upon cracking open the clear tube was wondering how the unique translucent cotton mallow material that the cones are made from would smoke.
The Cyclones are promoted as being smooth burning, but unfortunately I didn't find this to be the case.
In fact, I found the cones didn't burn as smoothly as I like, and it would keep going out, requiring to be relit.
The clear cotton mallow material is quite strange, it burns almost like plastic when the flame of a lighter touches it.
To the good parts, the flavour and taste was quite nice, upon opening the tube you are greeted with a nice fruity blueberry aroma and it does translate into the taste when smoking. However, I think the flavours are needed to kind of mask the burning of the material.
Overall, the Cyclones are definitely an interesting style of pre-rollled cone and I'm glad I tried them, but they don't smoke smooth enough for me to purchase regularly.
Information
Price
£1.00 per cone
---
TOP SPONSORS:
Get 15% Off Your Order At Orange County CBD with our discount code: THECBDBLOG