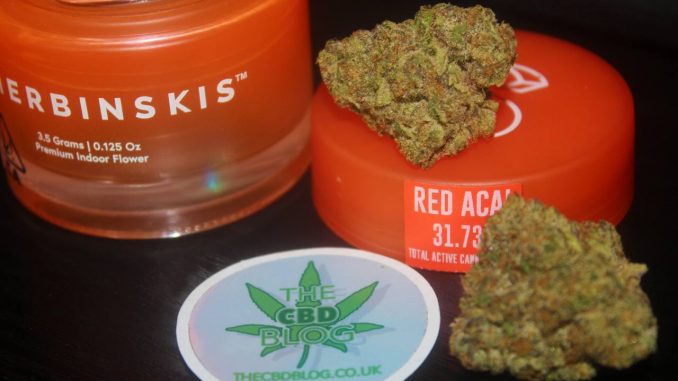 This week's Cannabis Culture post and up this time we have a review for SHERBINSKIS limited release Red Acai strain.
Sherbinskis are the founders of the world-famous Gelato strains.  Based in Los Angeles, Ca. EST. in 2014.
They also have a range of limited release strains including 4 Way OG, Apricot Gelato, Black Sherbert, Cherry Gas Burger, Durban Poison, Gelato Crema, Gelonade, Gushers, Gush Mintz, J-Dog, Jelly Roll, Kush Mintz, Lemon Cherry Gelato, Lilac Diesel, Mimosa, Oreoz, Pink Runtz, Rainbow Runtz, Runtz, Skittlez, Truffle, White Cherry Gelato and of course the Red Acai that I will be reviewing here on the blog today.
Sherbinskis describe their Red Acai limited release strain as:
Red Acai is a sativa-dominant hybrid strain and it's known for a gorgeous, deep reddish purple color that drips with trichomes.
Red Acai will make you feel energetic and focused and happy, talkative, and uplifted at the same time.
The dominant terpene is limonene, with a nose that is earthy and the flavor of red berries.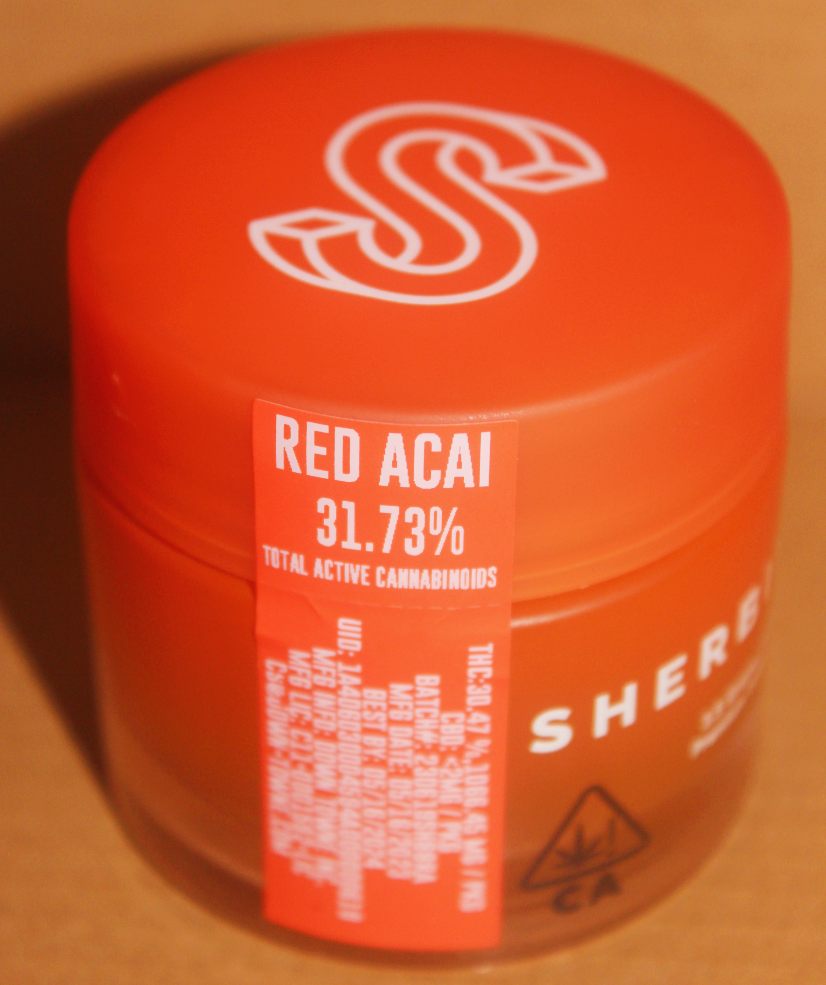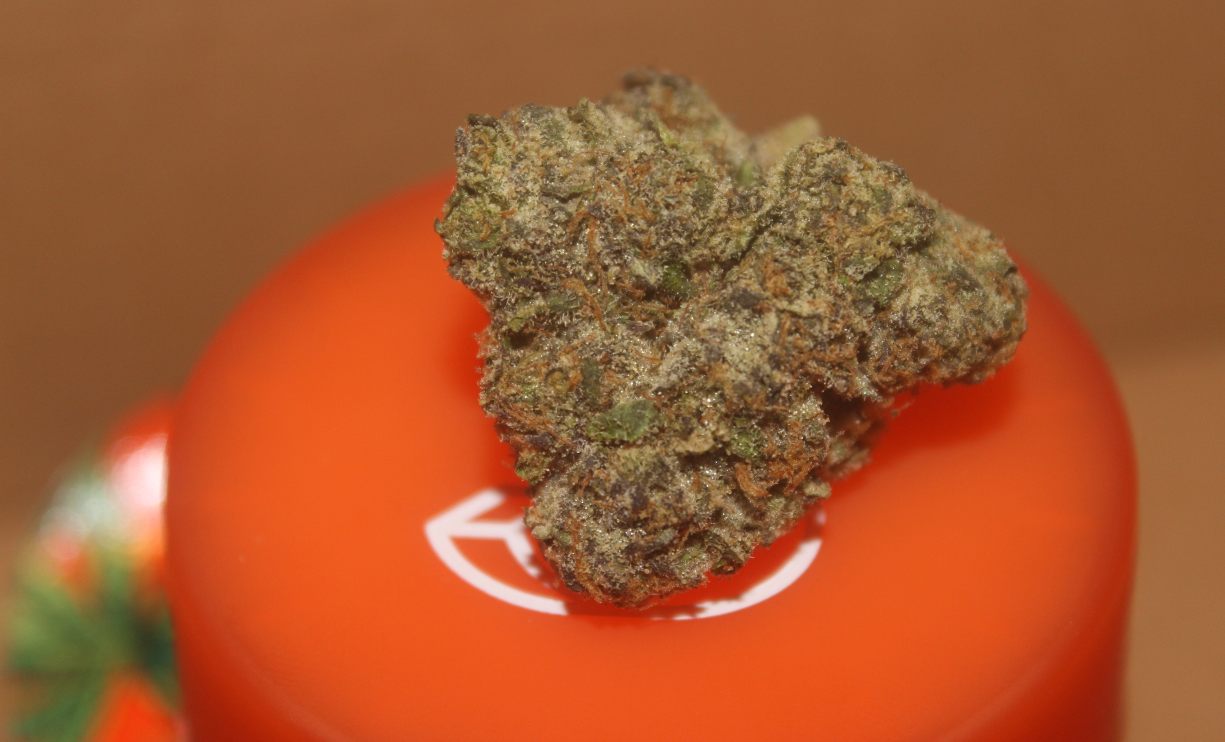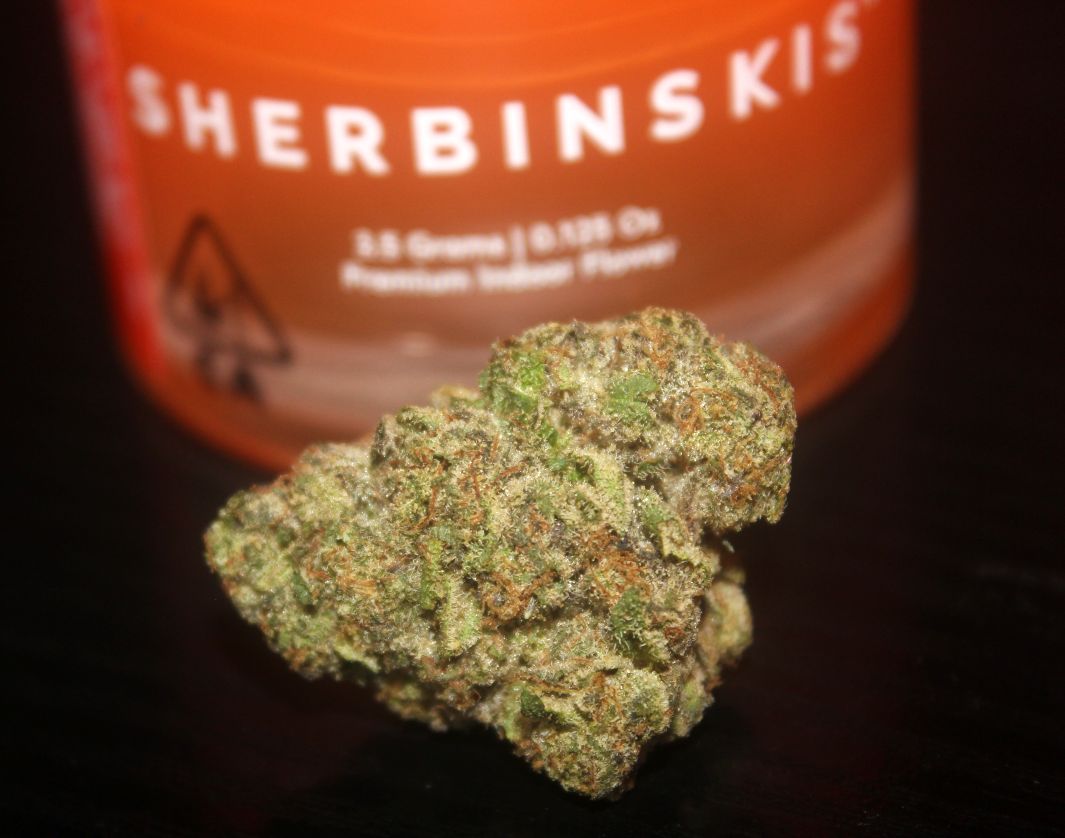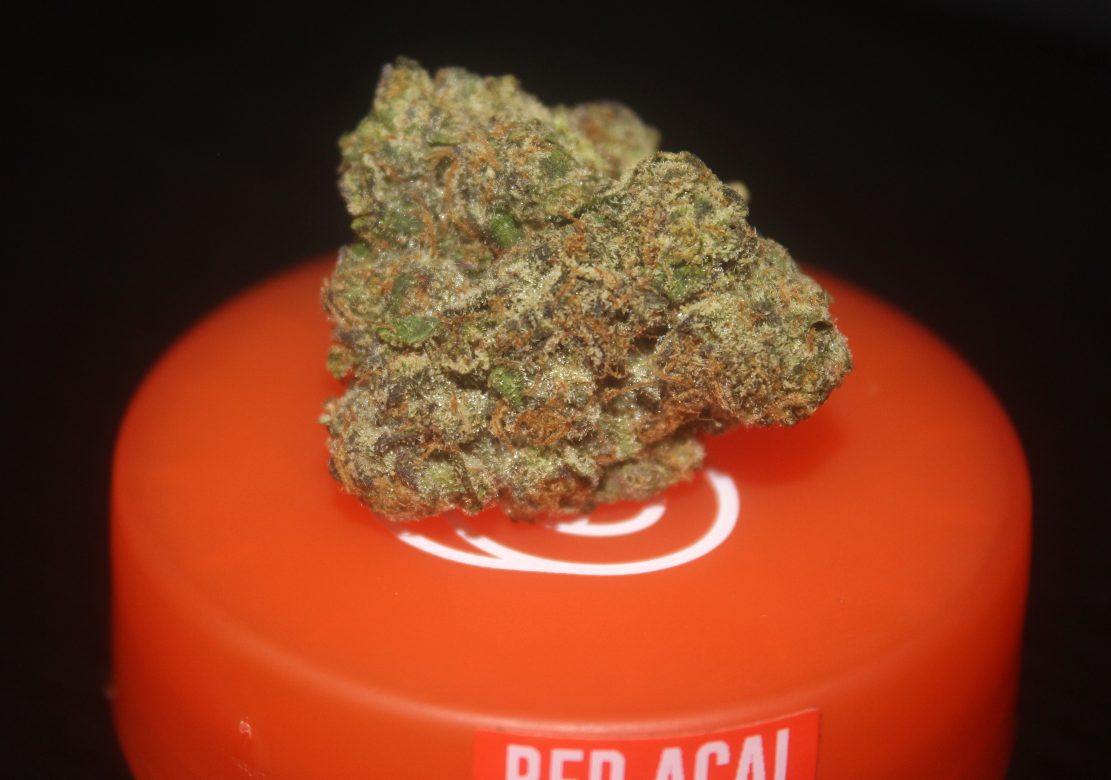 The CBD Blogger Review
When I read that Sherbinskis limited edition Red Acai was a sativa-dominant hybrid, I knew I had to try this strain.
I am a huge Sativa lover and I very rarely, if ever get the chance these days to come across Sativa dominant strains in an otherwise Indica dominant marketplace.
For me, I love a good uplifting, energetic, euphoric, creative inducing Sativa as I suffer from chronic fatigue so I tend to prefer more uplifting strains.
I am a big fan of Sherbinski's Gelato strains when they are grown and done properly, so I was excited to see how their limited release Red Acai strain compared.
Appearance:
The Sherbinskis Red Acai flower was very well cured and one of the first things I noticed was just how caked and glistening in trichomes the buds were.
Structure wise, it actually resembles the classic Gelato Cali strains in appearance.
The colours range from hints of purple to very light green with some dark orange pistils coming through.
Some of the freshest and softest flower I have encountered in recent years, not only did it grind well, but it made for a very smooth smoke.
Nice, well-formed frosty buds with virtually no trim/leaf at all.
Very high quality cured flower overall.
Taste, Smell & Flavour:
Upon opening the very high quality branded jar, you are instantly greeted with the classic US Cali cannabis terpene profile from the Red Acai.
It's a complex flavour, skunky with hints of mild lemon, pine, haze and notes of berries coming through also on the exhale.
Terpene Profile: Skunky, Mild Lemon, Piney, Haze, Berries
Effect:
The Red Acai is a real potent hitter, boasting a total active cannabinoid content of 31.73% and a THC level of 30.43%.
Without a doubt, definitely one of the strongest strains of flower I have had the pleasure of sampling in a long time.
I have been complaining about the strength of the local flower for a good while now, with most strains just not giving me that all out strong traditional Cannabis effect that I require medicinally.
But the Red Acai from Sherbinski has really impressed me as far as potency goes and has spiked my interest as a UK cannabis consumer in the US medical cannabis scene once again and the quality of their flower.
The high I found to be a very nice balanced hybrid, it has the uplifting, energetic, creative enhancing characteristics of a nice Sativa, whilst simultaneously packing a potent Indica punch at the same time giving some real heavy eyes.
The heavy eyed Indica effect is one of the strongest I've had in a long time from Cannabis, and it just seemed to keep building in intensity over the next hour after smoking.
A great choice of strain for chilling in the evening and before bed for sure.
All in all, the Red Acai has been one of the strongest strains of flower I've had in the past five or so years.
Overall:
The Red Acai limited release strain from Sherbinski was some top quality flower overall.
Definitely one for the cannabis connoisseurs out there who require strong THC strains for medicinal purposes.
The Red Acai had a very clean, uplifting and energizing effect, but was also well-balanced with a nice level of Indica that seems to keep building in intensity.
A very pleasurable and medical strain that reduced my body pain and stress very well also I found.
Hopefully I get the chance to review not only more of Sherbinski's strains in the future, but more of the US and California medical grade cannabis products.
Information
Profile
Strain Name: Red Acai
Vendor: SHERBINSKIS
THC Content: 30.47%
CBD Content; <2mg/PKG
Where To Purchase
For more information visit Sherbinskis official website at: Sherbinskis
For informational purposes only. Not intended for any other purposes, implied or otherwise.
---
Top Sponsor:
Get a generous 15% discount off orders at Orange County CBD using our special code – THECBDBLOG