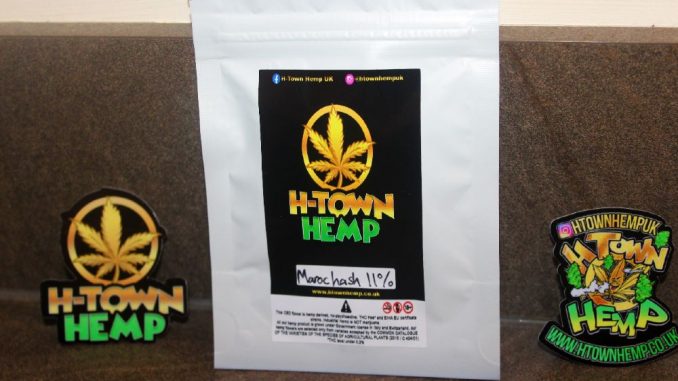 Another product review this week and up this time we have something very special in the 11% CBD Morrocan Hash from H-Town Hemp.
H-Town Hemp are a United Kingdom based retailer of premium CBD flowers, CBD Hashes and many other products.
H-Town Hemp describe their CBD Morrocan Hash as:
The Moroccan Hash strain is a Sativa dominant.  This strain has a nice, sweet smell and spicy taste, and is known for treating effects for inflammation, pain, Multiple Sclerosis, and Post Traumatic Stress Disorder. Moroccan Hash strain is great for daytime use.
Strain: CBD Morrocan Hash
CBD Content: 11% CBD
Vendor: H-Town Hemp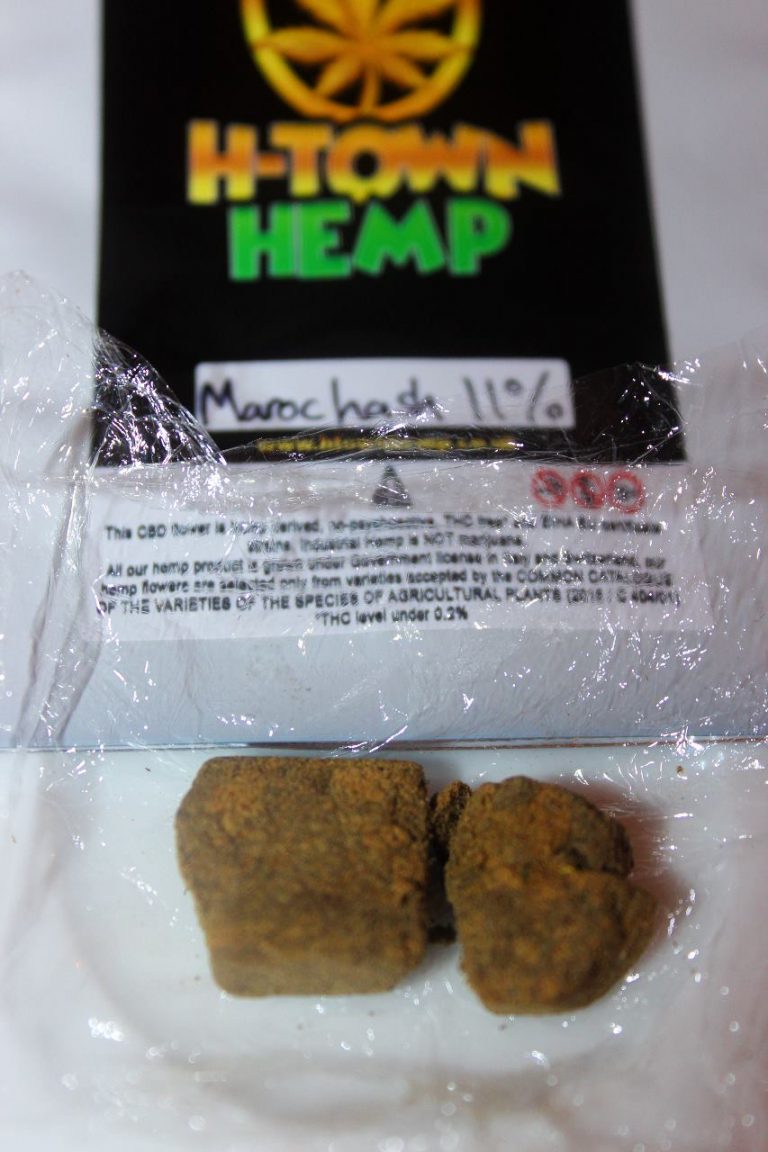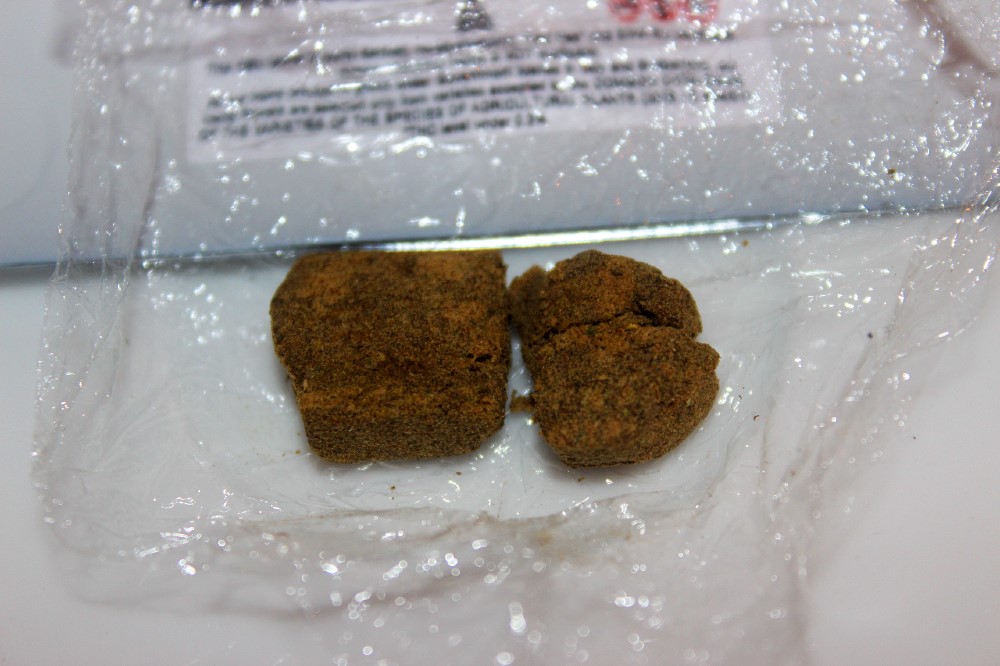 The CBD Blog Review
This was my first time trying Hemp CBD Hash, but I have reviewed many of H-Town Hemp's amazing quality CBD flower previously, so I had high hopes for this one.
I am a huge lover of hash and even the classic cannabis hash aroma/terpenes can bring back nostalgic and fond memories.
So I was very much looking forward to reviewing the 11% CBD Morrocan Hash from H-Town Hemp.
Smell & Taste: As soon as you open the packet you are greeted with the classic spicy Morrocan hash/pollen/polm cannabis aroma. Smells delicious.
If you are a lover of classic clean pollen style hashes you will love the CBD Morrocan Hash.
The flavours and terpenes that come through are delicious, exactly like the real thing, very nice vaped using the Volcano Vaporizer with a nice smooth flavourful hit.
What I love about H-Town Hemps CBD flower and CBD Hash is that it always produces really nice thick clouds of vape in the Volcano Vaporizer, especially compared to other CBD retailers.
The CBD Morrocan Hash in particular produces really flavourful/terpene rich vape, but not harsh on the throat either which is great.
Apperance: Sandy colour, clean Morrocan style polm hash.

Crumbles and breaks up easily by hand and doesn't require any flame or heat.
It is very easy to sprinkle, a little goes a long way and because its very potent compared to CBD flower, its a very economical choice for dosing CBD.
Price: At £8.00 per gram or discounts for larger amounts, the 11% CBD Morrocan Hash is one of the best priced, strongest in effect and economical CBD products on the market.
Don't underestimate the percentage, this CBD Morrocan Hash is as strong if not significantly stronger than most CBD flower I've tired.
Personally I would state its about 2x as strong as most of the strongest CBD flower I've tried. Great choice sleep.
Packaging & Delivery: One of the best things I like about H-Town Hemp as a vendor is that they always very quick to send and it usually arrives the following morning recorded, which is great.

The packaging is also excellent, white mylar foil bag with stickers and labels documenting strain name etc. The back of the foil pack is also see-through so you can see the product, which is cool too.
Effect & Overall Review: I vaped about 0.2g of the CBD Morrocan Hash in the Volcano Vaporizer for my first time trying.
Initially I underestimated just how strong the CBD Morrocan Hash was during the day and the CBD high ended up building/creeping up slowly and I ended up getting a great sleep.
It is a very good choice of CBD hash/strain for reducing stress and taking the edge off anxiety I found too.
Definitely one of the strongest CBD products I have tried to date and I am thoroughly impressed overall, not just by how potent the effect is, but how similar the smell/aroma and appearance is to classic Morrocan hash.
A great product overall. I will definitely be picking up more of H-Town Hemp's CBD Hashes soon to review on the blog along with more of their high quality flower and recommend our readers check them out too.
10/10
Information
Price
£8.00 per gram or discounts for larger quantities.
Profile
11% CBD Content
CBD Morrocan Hash
Under 0.2% THC
Where To Purchase
For more information or to purchase check out H-Town Hemp's Official Website at: H-Town Hemp