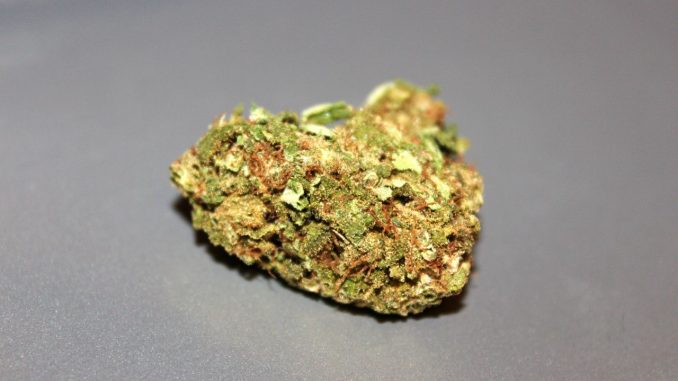 Kicking off this week with a Hemp CBD Flower product review and up this time we have the Gorilla Glue 24% CBD Flower from Paradise CBD.
Paradise CBD are a United Kingdom based retailer of premium quality Hemp/CBD products and have one of the most extensive ranges on the market from CBD Oils, CBD Capsules, CBD E-liquids, a vast range of CBD Infused edibles from CBD chocolate bars, CBD hot chocolate, CBD syrup, CBD tea, CBD Extracts/Concentrates and much more.
They also stock a range of Hemp CBD rich flower and CBD hash and have many strains currently instock including Cannatonic, Blue Dream, Skywalker, Moon Rocks, Ice Rocks and many others.
Paradise CBD describe their Gorilla Glue Flower as: Gorilla Glue #4 is a potent hybrid strain that delivers heavy-handed euphoria and relaxation, leaving you feeling "glued" to the couch.
Its chunky, resin-covered buds fill the room with pungent earthy and sour aromas inherited from its parent strains, Chem's Sister, Sour Dubb, and Chocolate Diesel.
Strain Name: Gorilla Glue
CBD Content: 24%
Strain Type: Indica/Sativa Hybrid
Vendor: Paradise CBD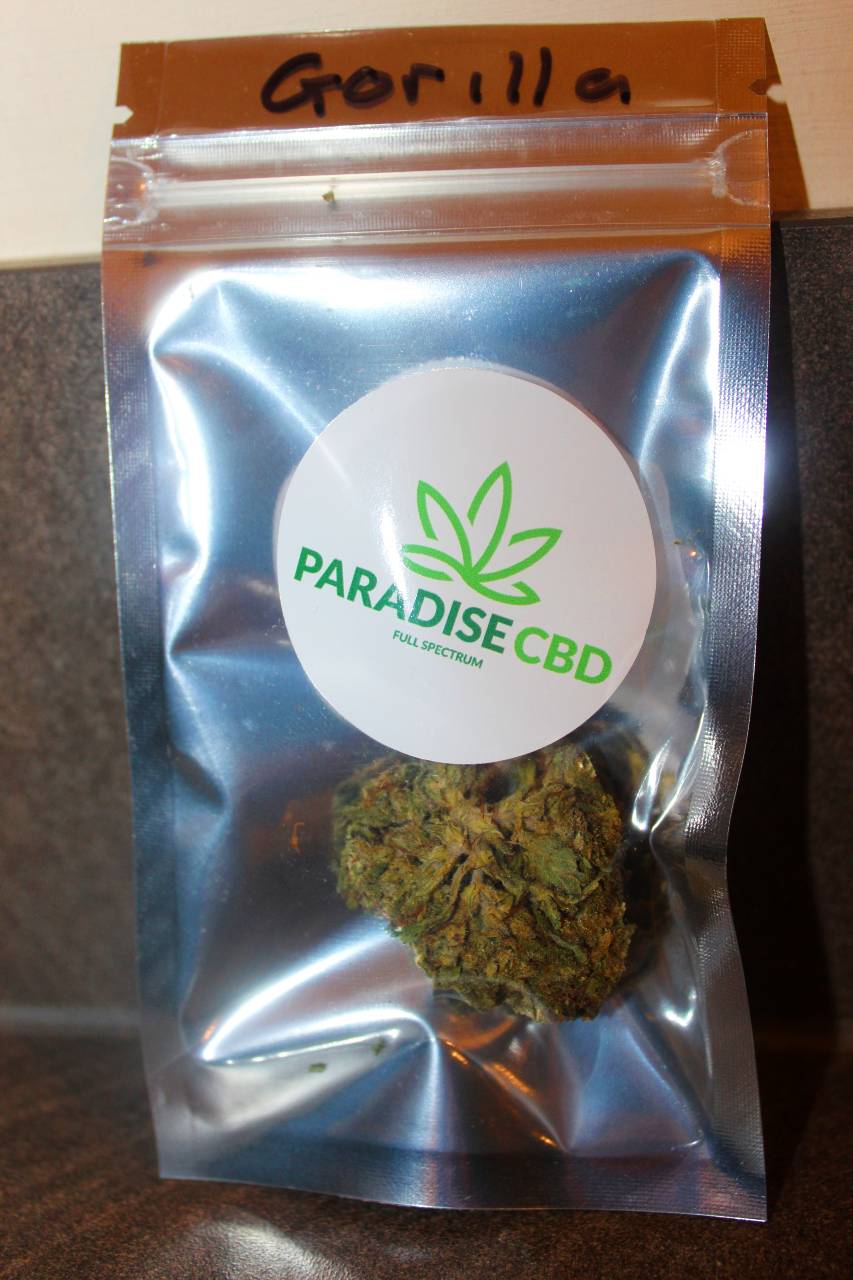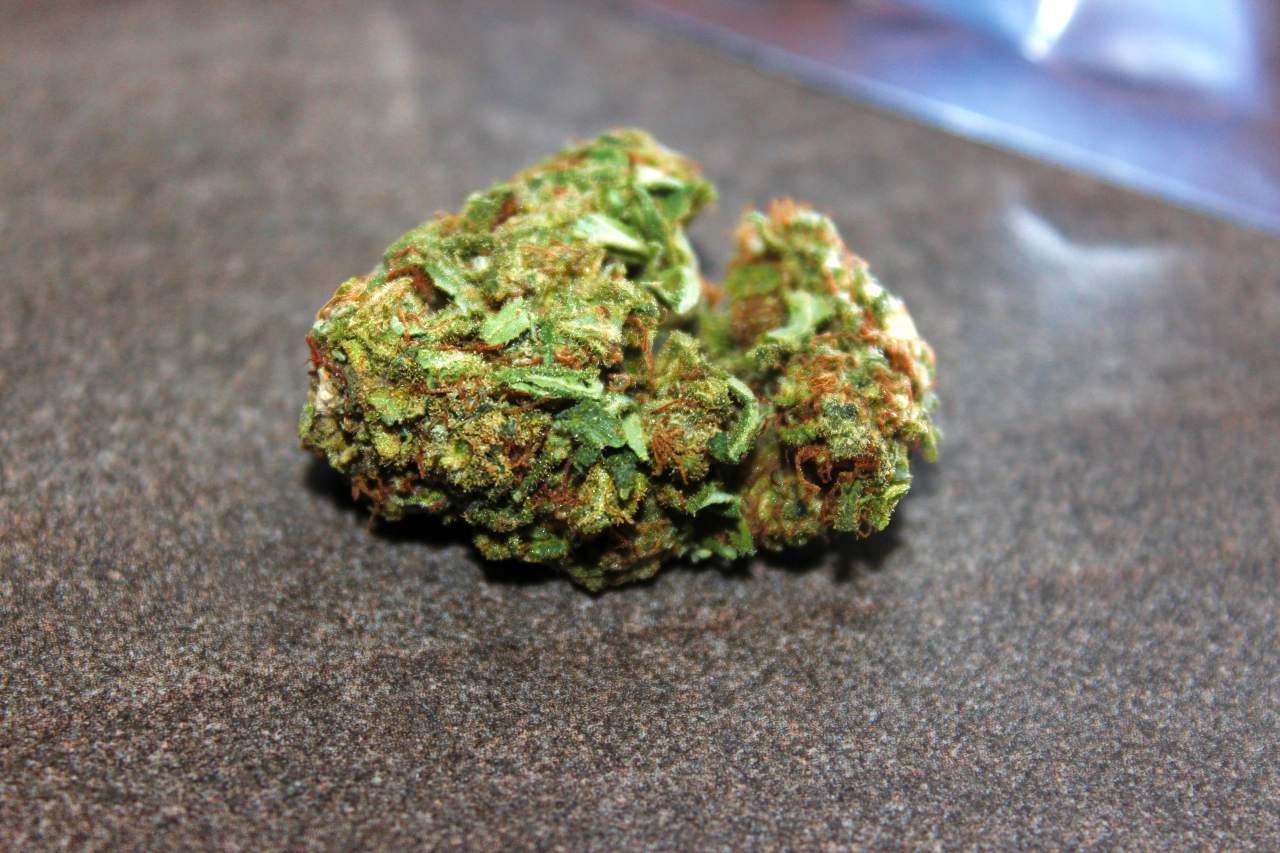 The CBD Blogger Review
Firstly I would like to start off the review by saying many thanks to Paradise CBD for generously gifting us samples to review on the blog.
I recently reviewed Paradise CBD's Lemon Haze 95% CBD Shatter which was amazing, full of flavours and a very potent CBD extract. Review can be found at: Paradise CBD – Lemon Haze CBD Shatter Review
This was my first time trying Paradise CBD's Hemp Flower and the samples couldn't have arrived at a better time as I had run out of flower and was really in the mood for some.
We also have a review coming soon for Paradise CBD's Blue Cheese flower so keep an eye on our blog and Instagram for updates.
Appearance:
The Gorilla Glue flower was very nicely cured, dense dry crispy buds that were sparkling with trichomes.
Great colours on this flower, nice deep green colour as pictured with orange pistols.
Grinded up really well with being dry and well cured bud.
Taste/Flavours:
The Gorilla Glue CBD Flower strain has what I'd describe as an earthy hemp cannabis aroma and flavour.
Really enjoyable flavours both smoked and in the vapourizer.
The Gorilla Glue has that "hashy" earthy cannabis flavour that I associate with the hard hitting 20+% more medicinal Indica CBD hemp strains.  Very relaxing terpene strain profile in the vaporizer for bed time I found.
Packaging:
The Gorilla Glue CBD Flower comes packed in the silver foil grip mylar type bags, keeping the CBD flower very fresh and potent.
Stickered with label and strain name.
Effect:
The Gorilla Glue CBD flower is very potent at 24% CBD content and as you can expect has a really nice relaxing Indica effect I found.
I have tried the Gorilla Glue strain from a few different hemp flower companies now and I always find it to have a reliable Indica and what I'd describe as a "medicinal" CBD effect.
A great choice of strain for pain, sleep and just relaxing in general I find. Although its not too tiring that it can't also be enjoyed through the day.
I actually consumed the majority of tbe Gorilla Glue flower during the day and found it a really nice heavy hitting CBD flower strain.
Overall:
Very nice quality Hemp CBD flower overall and I'm a huge fan of the Gorilla Glue strain for a potent medicinal Indica CBD effect.
This is the second product I have reviewed from Paradise CBD and I'm really enjoying their products so far.
I'm currently eyeing up their Charas Hash, Moonrocks and Icerocks from their flowers and extracts range, the latter two look amazing and very interesting CBD products once again.
Would definitely recommend our readers to check out Paradise CBD and their vast range of Hemp/CBD products.
We also have a full review coming very soon for Paradise CBD Blue Cheese flower so keep an eye on the blog. The Blue Cheese was even nicer in effect in my opinion and is a great strain too.
Information
Price
£24.99 for 3.5 grams and discounts for larger quantities.

Profile
Gorilla Glue – Strain Name
Strain Type: Indica/Sativa Hybrid
Vendor: Paradise CBD
CBD: 24%
Where To Purchase
For more information or to purchase check out Paradise CBD at: Paradise CBD