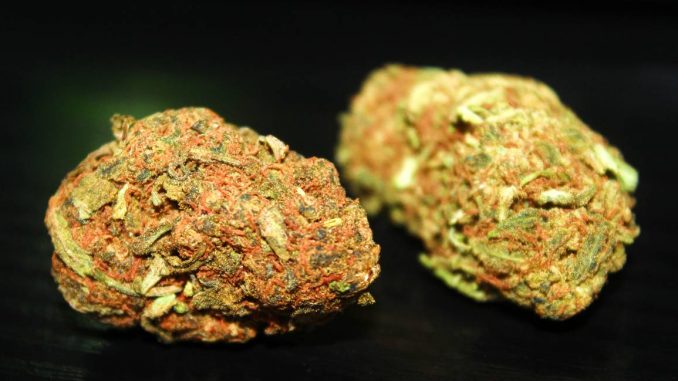 We have more CBD flower reviews this week at The CBD Blog and up this time I am reviewing the very tasty Strawberry Cough CBD Flower from Paradise CBD.
Paradise CBD are a United Kingdom based retailer of premium quality Hemp CBD products with one of the most extensive range of CBD products on the market.
Paradise CBD describe their Strawberry Cough flower as:
Strawberry Cough is thought to be a cross of Haze and Strawberry Fields.
The skunky, berry flavours will capture your senses while the cerebral, uplifting effects provide an aura of euphoria that is sure to leave a smile on your face.
Strain Name: Strawberry Cough
CBD Content: 24.6%
Total Cannabinoids: 27.1%
Country Grown/Origin: Tuscany, Italy
Vendor: Paradise CBD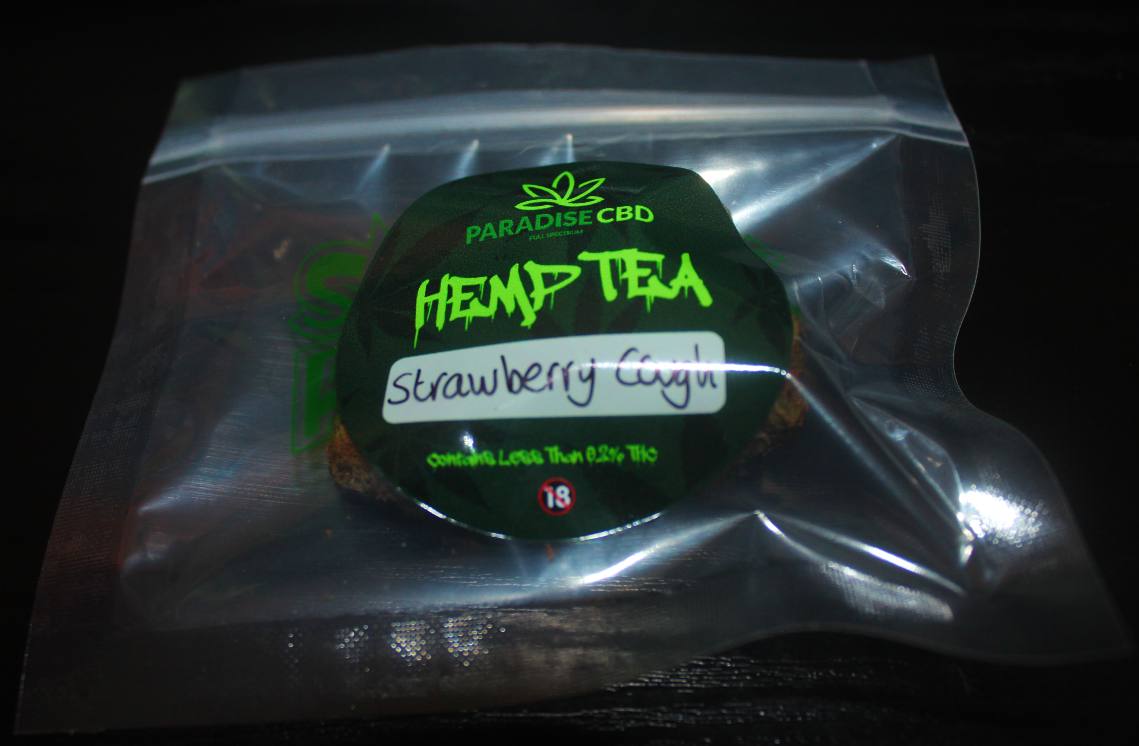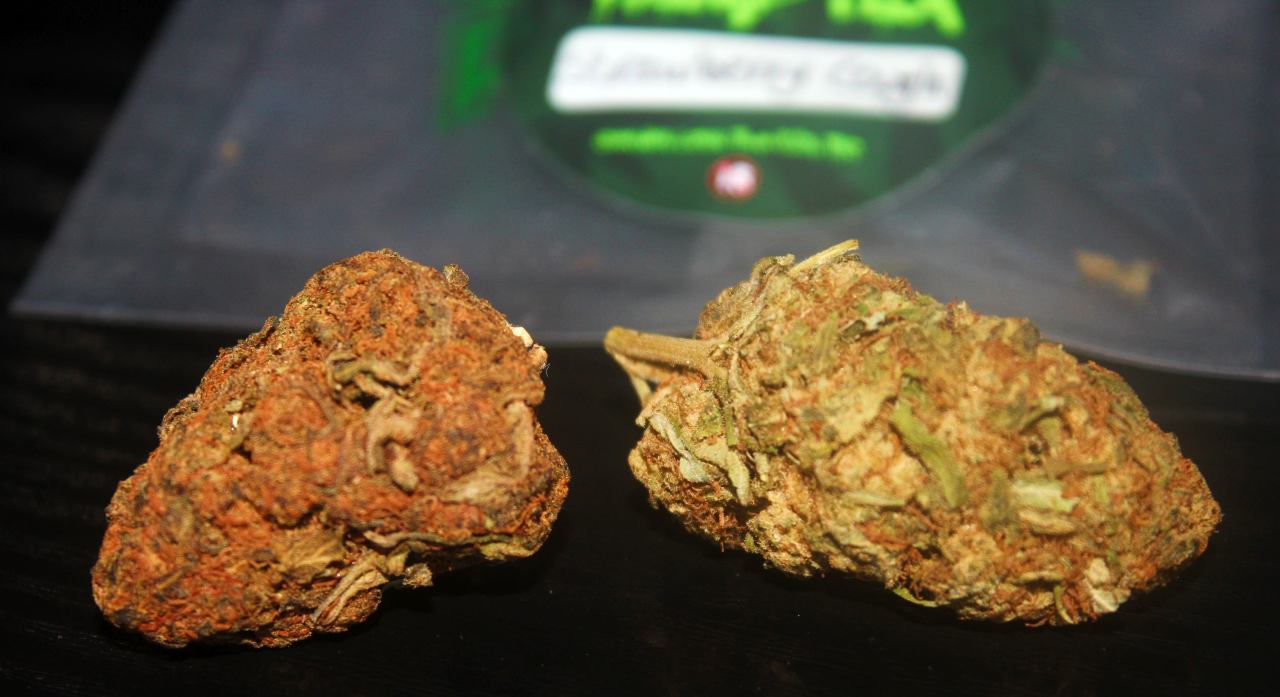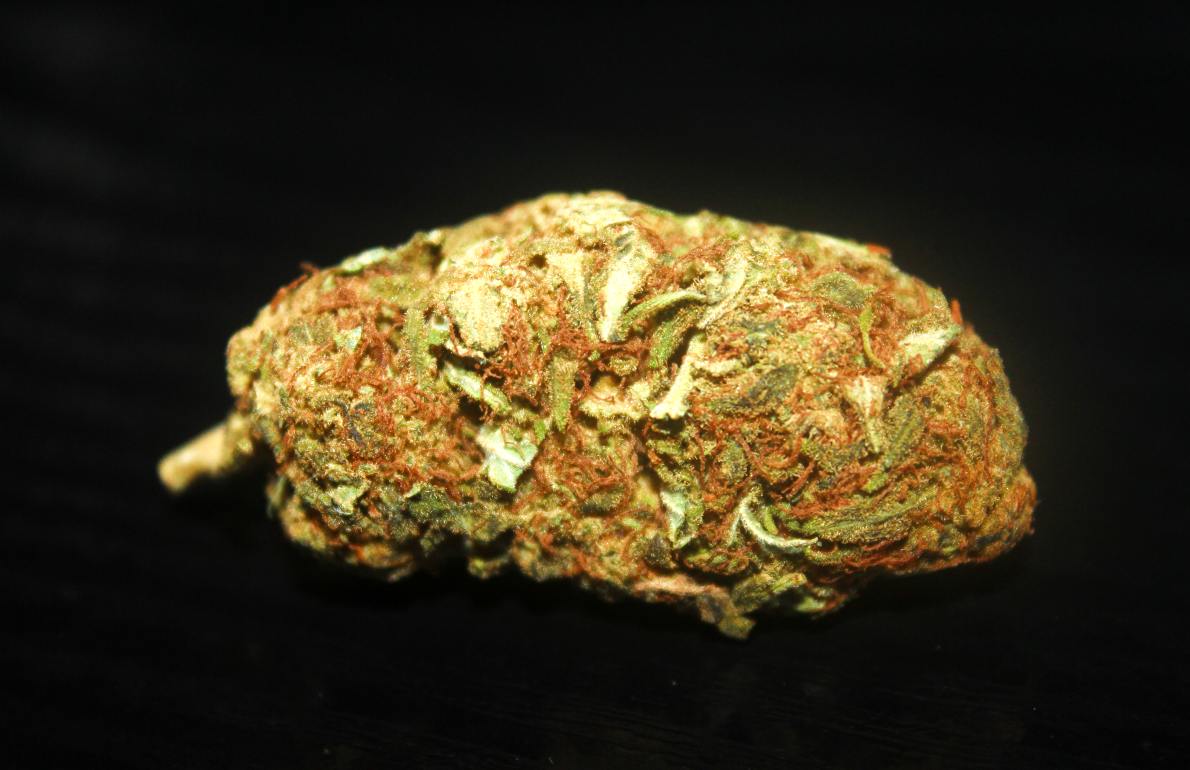 A close up picture of the Strawberry Cough flower from Paradise CBD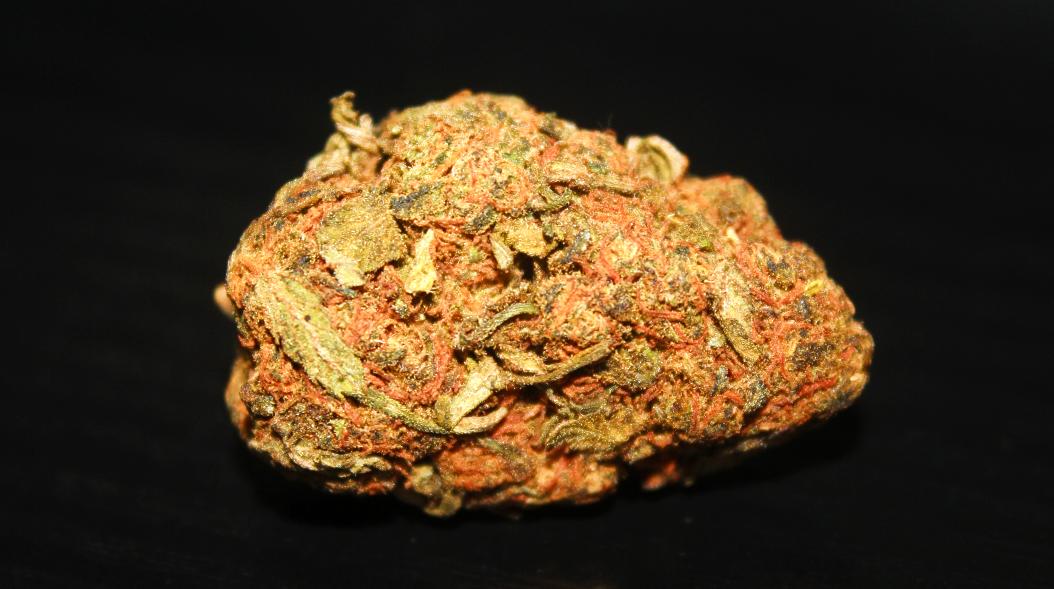 The CBD Blogger Review
As always I'd like to start off the review by once again saying many thanks to Paradise CBD for generously gifting us samples and for the continued support.
It is always a pleasure getting to sample the latest varieties of hemp flower from Paradise CBD.
I have reviewed a lot of CBD flower strains now from Paradise CBD and one thing I really like is that each strain is really different to the last and has its own unique characteristics.
Appearance:
I think my pictures do the Strawberry Cough justice here when I say this is some amazing and funky looking CBD flower.
I was wracking my brain for ages trying to think what the Strawberry Cough flower reminded me of appearance wise.
When it finally came to me that one of the buds resembles the outdoor old school Thai Stick style weed that used to go about back in the day.
I knew just from appearance wise alone the Strawberry Cough was going to be a really nice bit of CBD flower.
Well cured, very dense, chunky, dark red to light green buds, with lots of orange pistils coming through.
One of the buds has a really nice deep red colour to it, due to how much orange pistils are covering it.
Not much trim/leaf on these buds at all.  Lots of trichomes close up also.  Grinds up well and overall is another well cured bit of flower.
Taste, Smell & Flavours:
As soon as you open the grip seal bag the Strawberry Cough greets you with a very sweet berry skunky cannabis aroma.
There is a really nice mild strawberry smell to this one.  Not fruity in the way the Super Lemon Haze or fruity strains of hemp are, but more of a sweet smell similar to some of the Gelato hemp strains.
The sweet strawberry taste comes over mildly in the flavour too.  Not much bitter hemp in the taste, very similar as I say to the Gelato CBD varieties, but more sweet strawberry, rather than ice cream.
I find the Paradise CBD strains are all very aptly named from the Honey Lemon Cheese to the Strawberry Cough, the characteristics always resemble the strain names well.
Effect:
The Strawberry Cough has a very high CBD content of 24.6% and an overall Cannabinoid content coming in at 27.1%, which makes it some of the stronger strength CBD flower on the market.
Initially I had planned to start including both smoked and vaped experiences in my reviews, however my Volcano Vaporizer has decided to pack up actually during the review.
So I decided I would put the Strawberry Cough to the test and see how it smoked in a joint instead.
Sometimes I can just tell from the appearance of the flower which strains are going to be good smoked and I was definitely right on the mark with the Strawberry Cough.
Actually all of Paradise CBD's recent strains I've had the chance to sample(Pineapple Express, Super Lemon Haze, Harlequin) have all been amazing smoked in a joint.  Very satisfying and a great effect they provide.
I've seen the Strawberry Cough described as an all out Indica from some reviewers, but personally I found it to be a nice uplifting, cerebral strain, no heavy body load or over tiring feeling for me.
A really nice strain for chilling out and relaxing, but still having the energy to function.  Great strain overall for effect.
I am really appreciating the more balanced uplifting hemp strains from Paradise CBD I've reviewed over the past months from the likes of their Honey Lemon Cheese to now with the Strawberry Cough.
Overall:
Overall the Strawberry Cough was once again another amazing CBD strain from Paradise CBD.
The quality of Hemp CBD flower is getting so good these days, with so many different unique varieties that its fast rivalling the local real flower that goes about.
Consistently impressed with the quality and different hemp flower strains on offer at Paradise CBD, a great selection with many different natural flavours and terpenes to enjoy.
The flower is always well cured and very fresh.
We also have more CBD flower reviews coming soon from Paradise CBD for their Pineapple Express, Harlequin and Super Lemon Haze, so keep an eye on our website for the latest updates.
Information
Price
£19.99 for 3.5 grams and discounts for larger quantities.

Ingredients:
Organically grown premium CBD flower.
*Suitable for vegetarians & vegans. Organic & Natural. Made in the UK.
Profile
Strain Name: Strawberry Cough
Vendor: Paradise CBD
CBD: 24.6%
Total Cannabinoids: 27.1%
Where To Purchase
For more information or to purchase check out Paradise CBD at: Paradise CBD