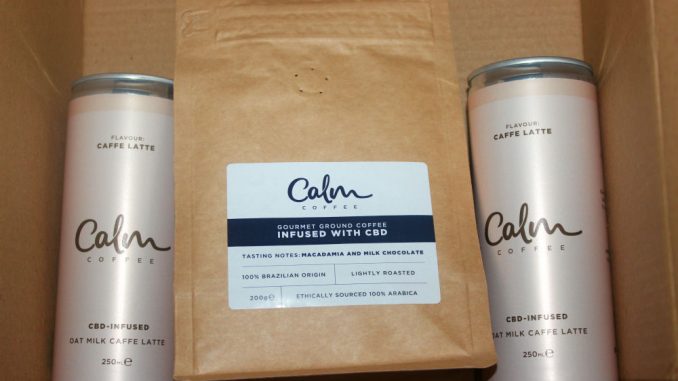 This week's Hemp CBD product review and up this time we have the Caffe Latte Oat Milk CBD Cold Brew Coffee by Calm.
Calm Drinks are a United Kingdom based retailer of CBD products including CBD Coffee, CBD Infused Cold Brew Coffee, CBD Hot Chocolate, CBD Chocolate Milk, CBD Water and CBD Coffee Pods.
Calm's signature Caffe Latte cold brew coffee is produced from fairtrade Brazilian coffee, gluten free oat milk, infused with 10mg of CBD and flavoured with maple, giving it a smooth flavour with hints of toffee, vanilla and chocolate.
Customers can also get 20% off your first order using the code NEW20 at the checkout.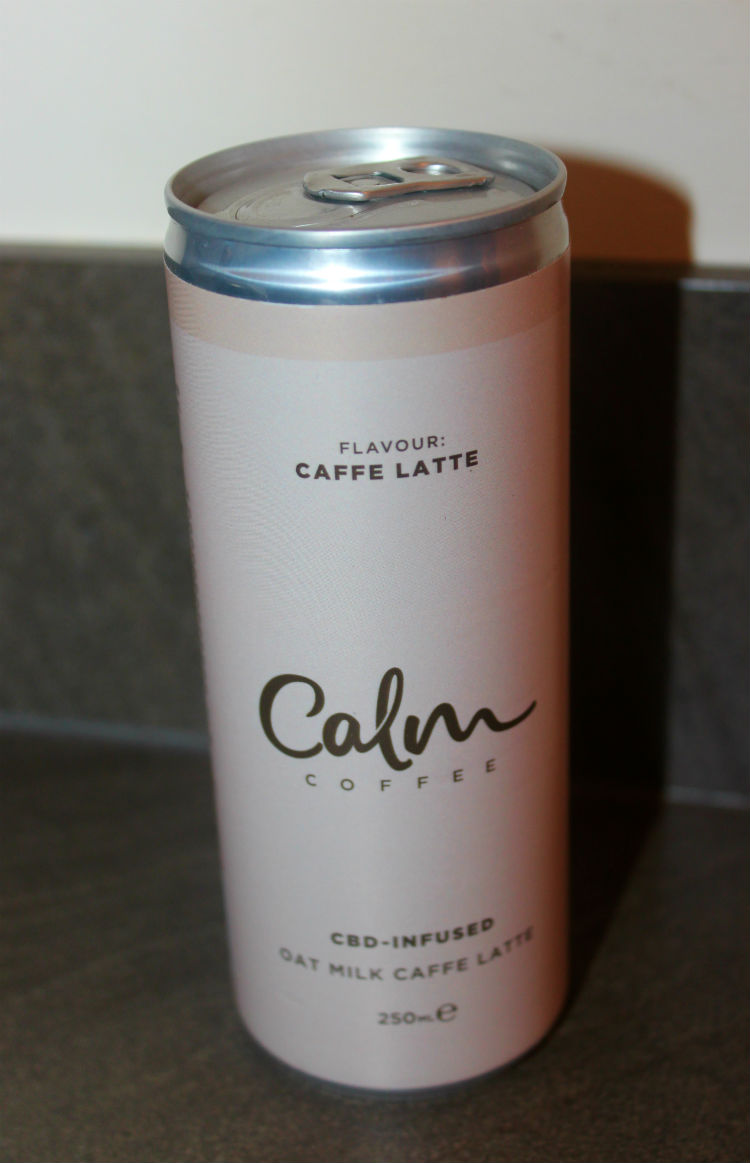 The CBD Blog Review
Firstly I would like to say many thanks to the guys at Calm drinks for generously gifting us samples to review on our blog.
This was my first time trying CBD infused cold brew coffee so I was really eager to try, as I'm a massive fan of cold brew coffee.
I've tried and sampled all sorts of CBD infused coffee products in the recent months, but this was my first time trying CBD infused cold brew coffee.
Taste – The taste of the Caffe Latte Oat Milk CBD Cold Brew Coffee is absolutely superb and delicious.
I have never had a cold brew coffee sweetened with maple syrup before and the taste is really nice and sweet, you also get the hints and notes of Toffee, Vanilla and Chocolate in the flavour too.
I really like that Calm have gone with oat milk as a plant-based/vegan choice of "milk" for their cold brew coffee. Oat milk is a vegan and dairy-free alternative and but still provides a really nice "milky" texture for the cold brew coffee.
Another nutritional benefit is that each can provides a small amount of Riboflavin(Vitamin B2), Vitamin B12, Calcium and Vitamin D.  Each can only contains 45 calories also.
Effect – CBD Infused Coffee is fast becoming one of my favorite ways to consume CBD(Cannabidiol).
As a massive coffee drinker what better can you get than a nice dose of caffeine, but also balanced out with a nice calming dose of CBD.
Each can contains 10mg of CBD(Cannabidiol) which is a perfect dose that synergizes well with the caffeine from the coffee.  Makes for a tasty chilled CBD drink at any time of the day.
Overall: I would definitely recommend our readers to check out Calm drinks CBD Cold Brew Coffee and their other range of products.
Information
Price
£2.50 per can or discounts for larger quantities.
Ingredients
Water, Coffee, Sugar, Cannabis Sativa L Extract, Oats, Natural Chocolate, Vanilla and Maple Flavours, Soya Lecithin
Allergens In Bold
Our CBD is UK sourced, vegan and contains 0% THC
Where To Purchase
For more information on Calm Drinks products check out their website at: Calm Drinks