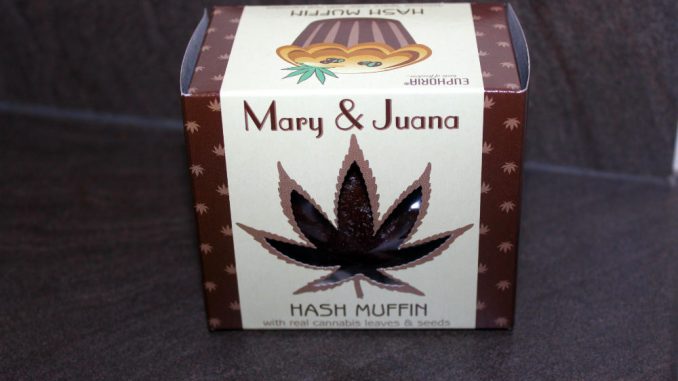 This week's hemp product review and up this time we have the Mary & Juana Hemp Cannabis Hash Muffins with Real Cannabis Leaves and Seeds from Euphoria.
Euphoria is a company based in Europe who produce a range of hemp cannabis/CBD infused edibles including cookies, biscuits, chewing gum and many others.
Decided I would treat myself to more hemp cannabis edibles to kick-start the new blog with some more great hemp product reviews.
Purchased the hemp muffins from my local newsagents, who have started stocking a wide range of hemp CBD products from the Euphoria brand.
It's brilliant to finally have a convenient local source of various hemp CBD products on my doorstep at last, rather than having to order online and wait for delivery all the time.
The Mary & Juana Hemp Cannabis Muffin range come in two different flavours – Cannabis & Hash.
Today I will be reviewing the chocolate hash muffin on the blog.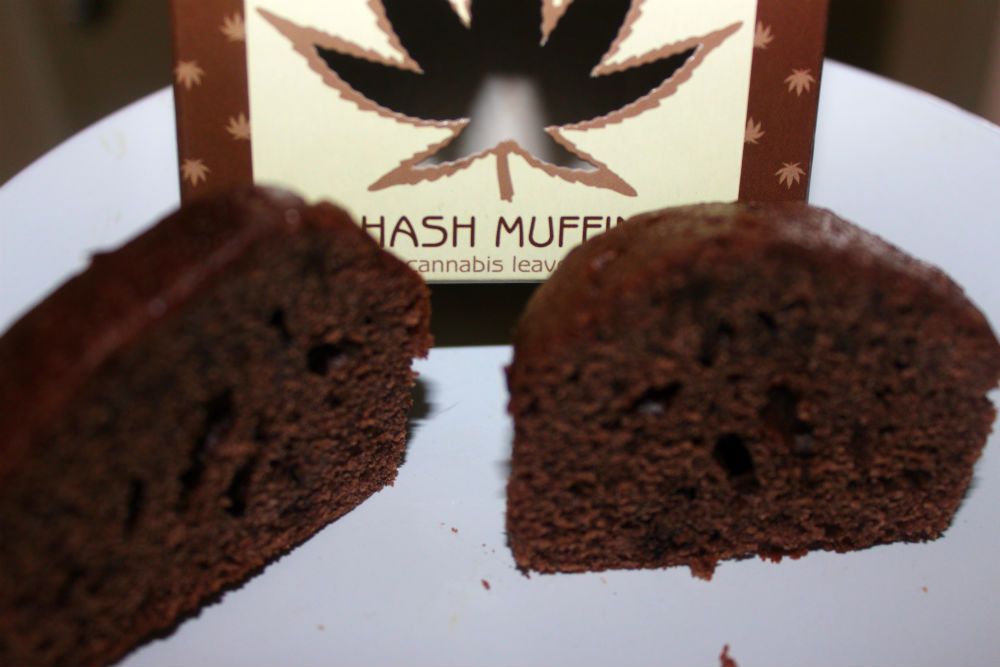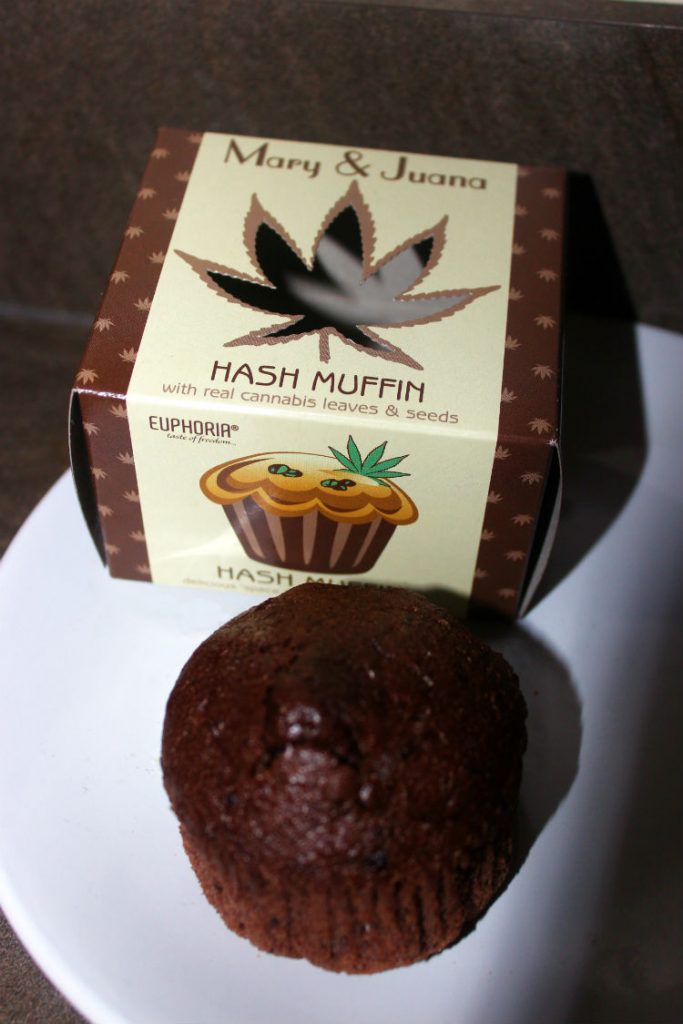 The CBD Blog Review
The Hemp Cannabis Hash Brownie/Muffin is very moist and the chocolate gooeyness just melts in your mouth.
Which is the sign of a good quality edible as often many brownies/muffins can be too dry if they have been baked for too long or contain too much hemp plant matter.
The flavour and taste of the muffin is up there with the best I have tried and couldn't be faulted in anyway.
For a 60g muffin there is alot of eating to it, so I managed to split the muffin down the middle and consume it in two doses over the day, which provided a very potent hemp cannabidiol(CBD) effect.
I am really blown away with how strong a CBD effect these hemp edibles from Euphoria produce.
They really make many of the 10mg CBD gummies etc seem very weak by comparison.
At £3.99 it is about the same price as most of the other hemp edibles in the Euphoria range of products and as a treat I would say it is fairly well priced.
Overall the Mary and Juana hemp cannabis hash muffins are another great tasty edible from the Euphoria company and I would definitely recommend our readers to check out their range.
Information
Price
£3.99 per muffin
Ingredients
American muffin mixture (sugar, wheat starch, wheat flour, whey, thickening agent (modified corn starch, E415, E412, E466), dried vegetable fat (palm oil, glucose syrup, milk protein, E451, E341), emulsifier (E471), iodine salt, raising agent (E450 pyrophosphate , Sodium carbonate E500), acidity regulator (sodium acetate E262), flavoring, drinking water, rapeseed oil, peeled hemp seed, egg, glycerin, cocoa, preservative (sodium acetate, salt, citric acid), ascorbic acid), preservative E200 (preservative sorbic acid (E200)), hemp aroma , Chlorophyll dye (E141, curcumin), packaged in a modified atmosphere, stored at temperatures up to 22 ° C.
Made in the European Union.
Where To Purchase
For more information on Euphoria's products check out their website at: Euphoria