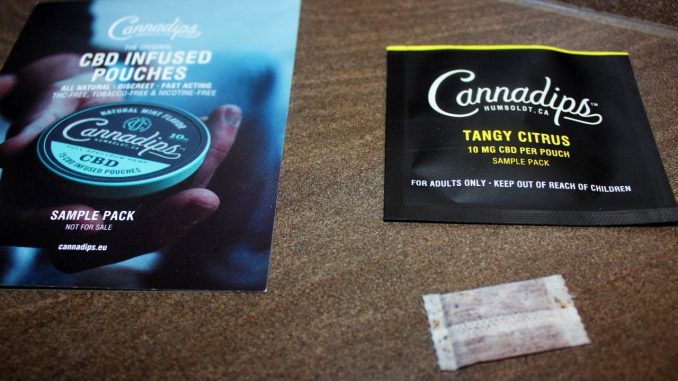 This weeks Hemp/CBD product review and up this time we have Cannadips Tangy Citrus Hemp CBD Pouches.
Cannadips are Hemp CBD pouches from California. All Natural, Discreet, & Fast-Acting. A revolutionary smokeless alternative that is THC free, tobacco and nicotine free.
Cannadips come in three different flavours including natural mint, tangy citrus and american spice.
Made with all-natural ingredients, Cannadips are non-GMO, pesticide free and also vegan.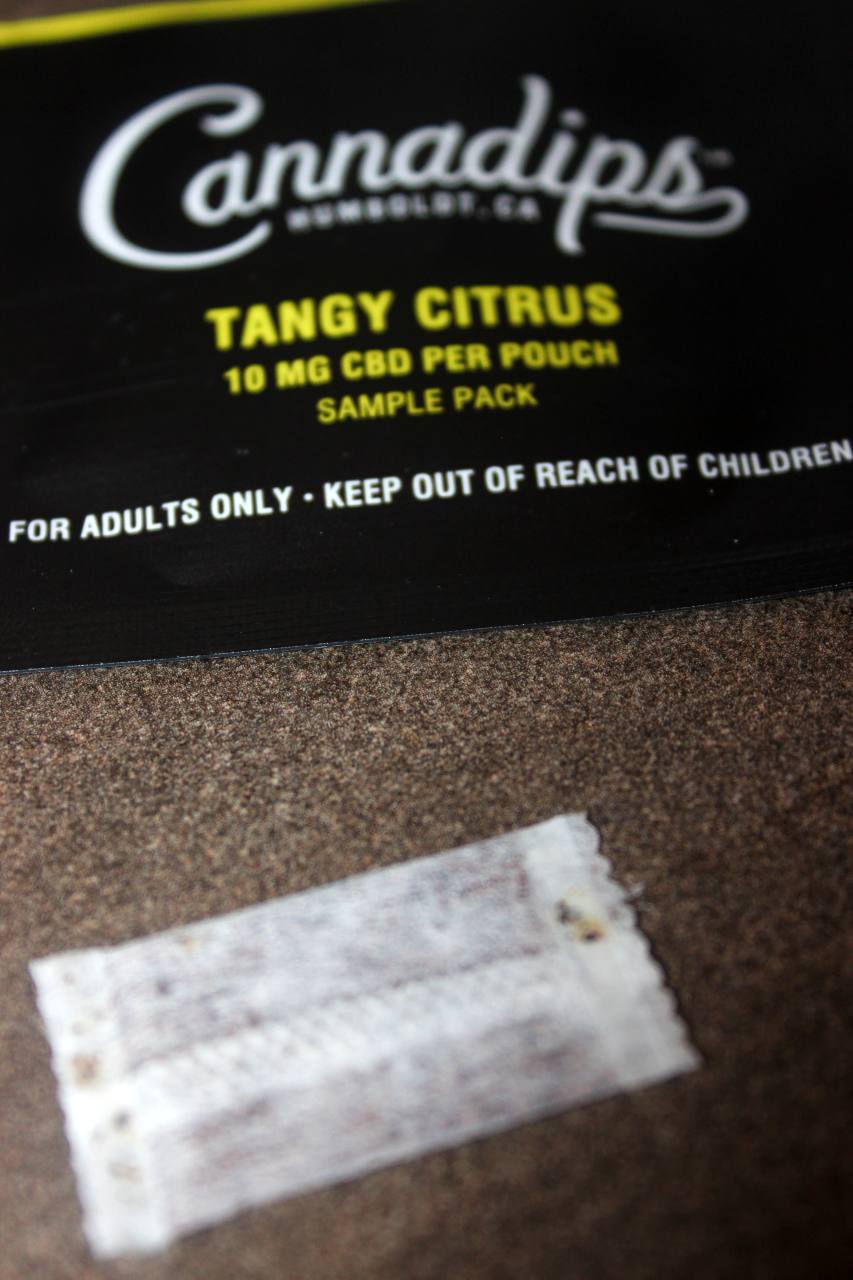 A close up picture of Cannadips Tangy Citrus 10mg CBD Pouch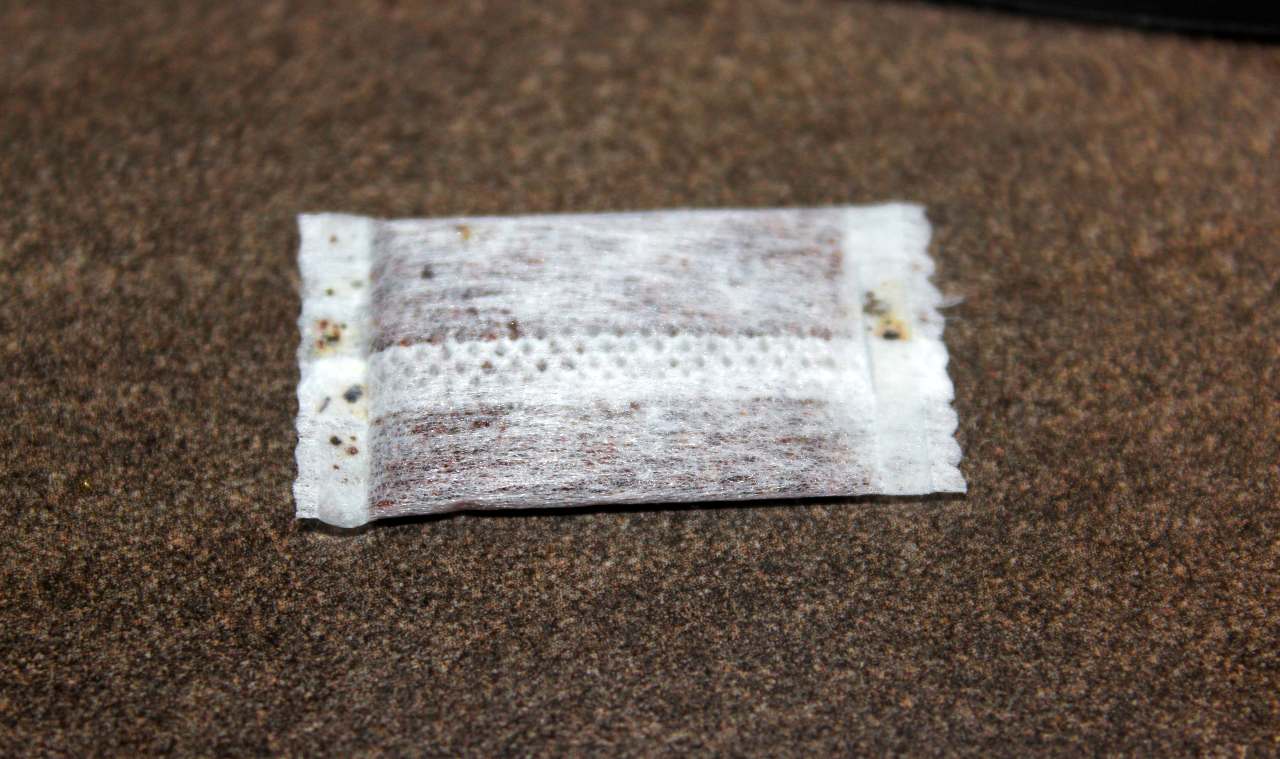 The CBD Blogger Review
Firstly I would like to start off once again by saying many thanks to Mcchrystals for generously gifting us some samples of Cannadips for reviewing on the blog.
This was my first time trying Cannadips Hemp CBD Infused Pouches, so I was really looking forward to reviewing a different type of product to our usual.
Application:
The Cannadips are very easy to use, you simply place the small pouch inbetween the inner lip and gums and allow the pouch to release naturally with saliva.
Dosage is done withing 30-45 minutes, but can be enjoyed for longer.
I found it very enjoyable actually. I put a pouch in and went for a relaxing walk and felt the CBD effect very quickly, combined with the delicious flavour/taste, which we'll cover next.
Taste & Flavour:
I decided I would try the Tangy Citrus flavour first which was really tasty, nice orange and citrus flavours.
It's for that reason the Cannadips make a good alternative to chewing gum or even smoking, something to keep you fixated and also has a really nice flavour and freshens your breath at the same time.
Effect:
The Cannadips has an amazing potent CBD effect that comes on very quickly and is very long lasting.
You can tell it is very quality CBD from how strong the effect is, provides that classic CBD effect very rapidly.
Cannadips state that the bioavailability of their water soluble CBD flakes is 3-4 times higher compared to traditional CBD oils and tinctures.
One Cannadips pouch contains 10mg of water soluble CBD(Cannabidiol).
Cannadips has shown me that the method of delivery and form when it comes to CBD, once again can really make the difference.
I suspect because you are getting a continual absorption of CBD into the gums/mouth and sublingually with the pouch that is why the Cannadips have such a quick acting, potent and long lasting CBD effect.
The relaxing, anti-anxiety, anti-stress and even mild mood boost effect you get from CBD builds nicely over 30-40 minutes.
Overall:
I really enjoyed the Cannadips overall and it made a nice change from all the regular CBD oils/tinctures and other normal hemp products we review on the blog.
The CBD effect is very potent and can be conveniently consumed on the go outside which is another bonus, along with the great flavour.
Would definitely recommend our readers to check out Cannadips and give them a try for something different.
Information
Price
£16.50 per tin

Ingredients
Organic palm oil (13.9%), coconut fibre, vegetable glycerol, cane sugar, hemp CBD flakes 16% (stabilizer (acacia guma), hemp concentrates, maltodextrin), acidity regulator (citric acid), natural flavouring, sweeteners (steviol glycosides), stabilizers (xanthan gum), salt.
Where To Purchase
For more information or to purchase check out Cannadips at: Cannadips