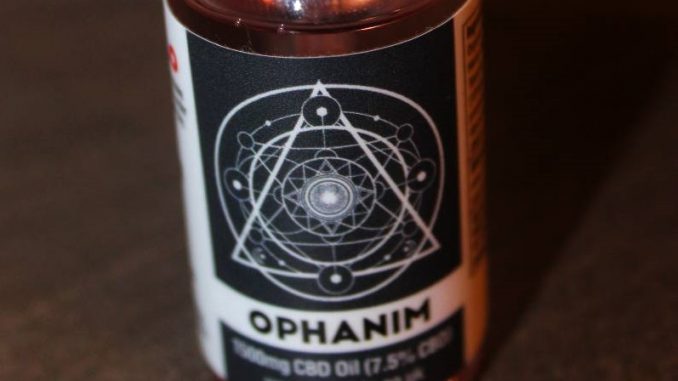 This week's Hemp CBD product review and up this time we have another great product from the guys at CBDiablo with their Ophanim 1500mg CBD Spray.
CBDiablo are a United Kingdom based retailer of premium quality CBD products with a great range including CBD Oil, CBD gummies, CBD vape cartridges, dab crumbles and much more.
They also donate an amazing 20% of their profits to CALMzone. The Campaign Against Living Miserably (CALM) is leading a movement against suicide.
The Ophanim 1500mg CBD Spray is the third and strongest strength in their THC free angelic range.
The angelic range is specifically designed to exclude the controversial psychoactive THC compound, harnessing the benefits of broad-spectrum CBD and comes with a handy atomizer spray applicator for easy dosing.
The Ophanim is an Organic, clean tasting, terpene rich CBD Oil which uses MCT Oil as a carrier and suspends 1500mgs of broad-spectrum CBD, sitting at a strength of 7.5% concentration (per 20ml bottle).
Vegan-friendly and lab-tested.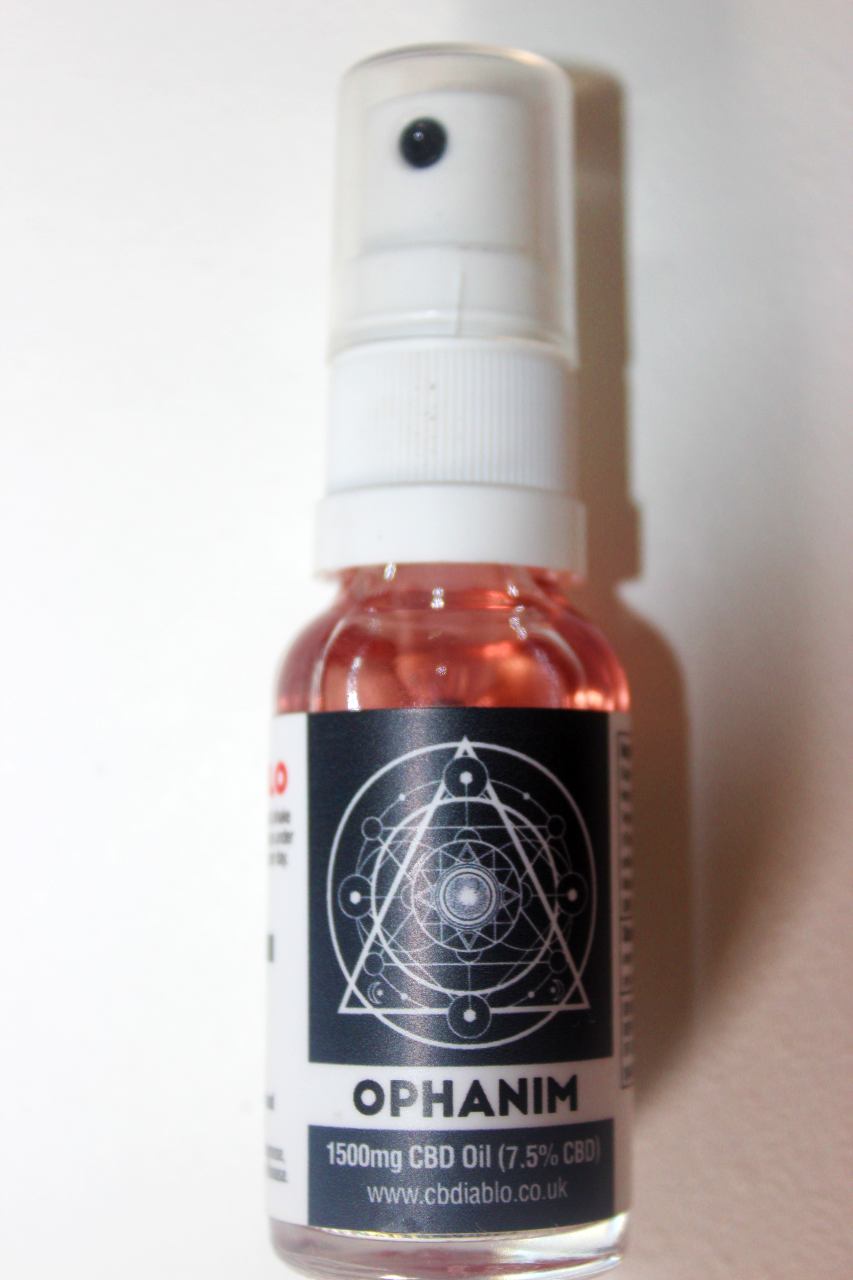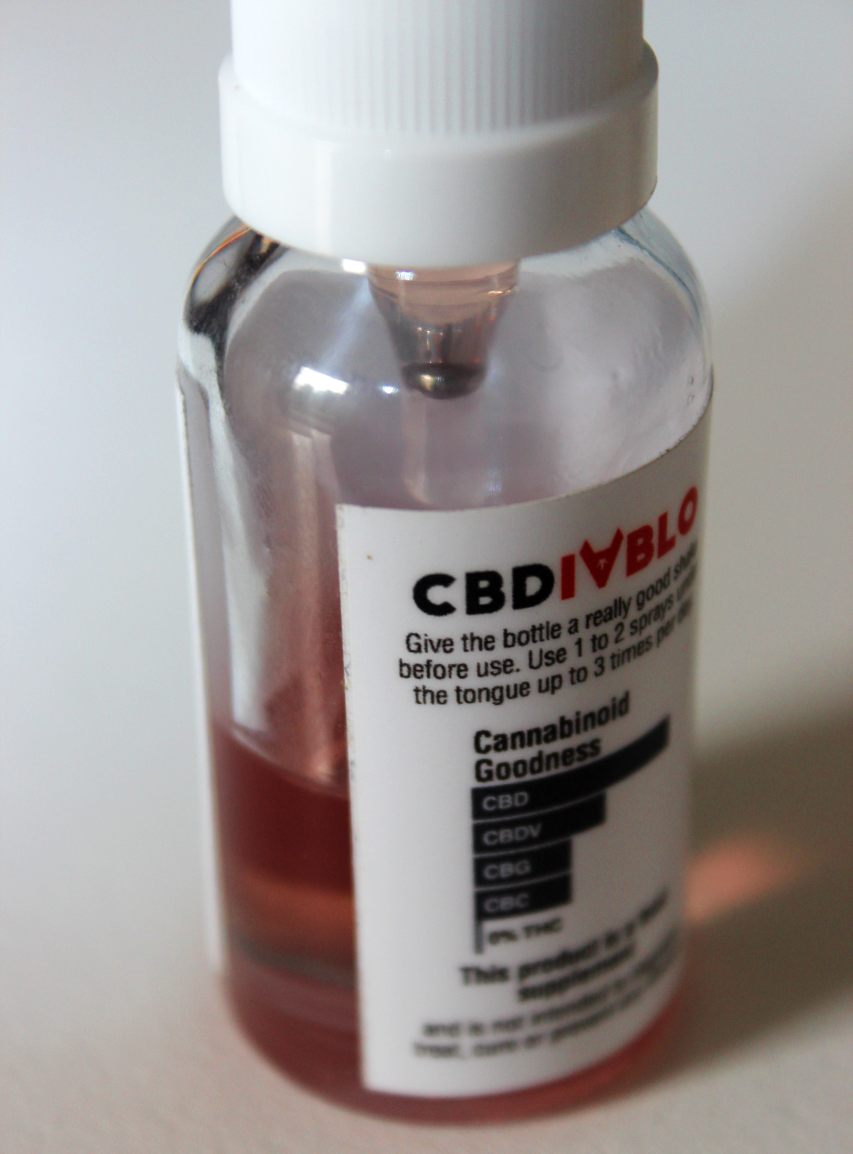 The CBD Blogger Review
Firstly I would like to start off the review once again by saying many thanks to CBDiablo for generously gifting us samples of their amazing products for reviewing on the blog.
I have now reviewed several of CBDiablo's product range here at The CBD Blog with their Mimosa Terpene Infused CBD Crumble and their 10mg Vegan CBD Gummies, both of which are top quality products and highly recommended.
CBDDiablo generously included two of their premium strength CBD Oils in our care package to review, so I was very interested to see how their CBD Oils compared to their other products, which in my opinion are industry leading quality.
The Ophanim 1500mg CBD Spray couldn't have came at a better time to review, as I had just ran out of CBD oil and was in dire need of some medicinally speaking.
Taste:
The Ophanim 1500mg CBD Spray has a very mild, light, clean silky taste, mostly from the Coconut MCT oil and is very palatable.
As such the Ophanim is a relatively tasteless CBD Oil for those who prefer a milder tasting CBD product, compared to the raw CBD oils which typically have a more intense hemp taste and flavour.
Definitely one of the most mildest tasting CBD Oils I have reviewed to date on the blog.
Effect:
The Ophanim 1500mg CBD Oil Spray has a really nice effect and the health benefits seem to build more each day as you take it.
There were a couple of times last month where the Ophanim CBD Oil Spray really helped to rescue my health providing instantaneous relief.
It still continues to amaze me how different the effects can be from one CBD Oil to another, some products I find myself having to dose multiple times a day to find relief, whereas the Ophanim for me was more of a once a day product.
One to three sprays of the Ophanim in the morning I found to be the perfect dosage and had an effect that lasted over the majority of the day.
Each spray contains a very generous 12mg of CBD, so one of the most potent CBD Oils on the market.
I find Broad-Spectrum CBD Oils to be great for day time usage, where you need to keep functional and still be able to work.
The Ophanim has a nice, clean quick effect, great for rapid anxiety relief and not too tiring I found, which is perfect for me.
Overall:
Overall I am thoroughly impressed with the quality of the products from CBDiablo once again.
If you are looking for a premium strength, neutral tasting, Organic, MCT oil based, broad-spectrum CBD oil then I would definitely recommend to check out the Ophanim 1500mg, which is also very competitively priced in the CBD industry,
The atomizer spray applicator is very handy and makes dosing extremely easy.  One to three sprays producing a very strong CBD effect and the synergistic health benefits from the coconut MCT oil are a good bonus too.
Definitely head on over to CBDiablo's website and check out their great range of quality CBD products.
Their Mimosa terpene infused CBD crumble is also a top recommended product by the staff here at The CBD Blog.
Information
Price
£76.00
Ingredients
Each 20ml bottle contains: Cannabis Sativa L Oil made with 100% Hemp Flower Extract (using Co2 extraction methods) & organic MCT Oil base.
This CBD Oil contains a high level of CBD, a smaller amount of CBG and trace levels of other cannabinoids such as CBC.
This product contains <0% THC (classified as 'THC Free'). Produced in an ISO9001 & BRCGS approved facility.
Where To Purchase
For more information or to purchase check out CBDiablo at: Ophanim 1500mg CBD Spray (THC Free)