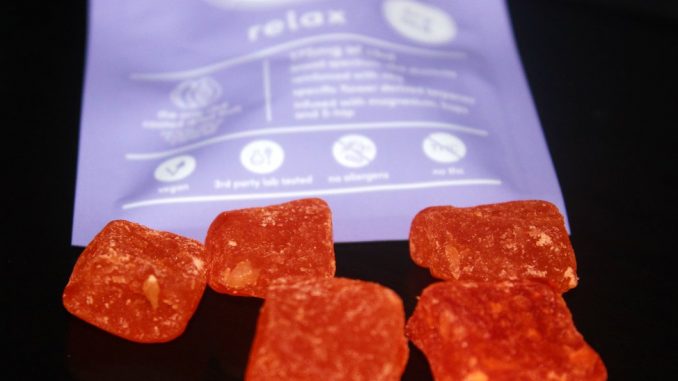 This week's CBD edibles review and up this time we have the amazing Relax (Papaya) CBD Dried Fruit Pieces by cbme.
cbme are a manufacturer of the only personalised CBD coated dried fruit products, enriched with CBG and a variety of supporting herbal elements.
Our readers can now get a very generous 30% discount off their first order at cbme with our special discount code – THECBDBLOG
cbme describe their Relax as: "for when your body is at 9%…"
Unwind after a day of conference calls, never ending task list, gym class, food fights or bedtime stories.
Ease your whole body with an infusion of hops and magnesium, and sleep inducing, natural 5-htp from griffonia seeds.
Our dried papaya pieces are then coated in premium broad spectrum cbd fortified with cbg and the most relaxing terpenes we could find.
cbme's Relax is 100% Vegan, contains 0% THC and is 3rd party lab tested.
35mg Broad Spectrum CBD distillate per piece.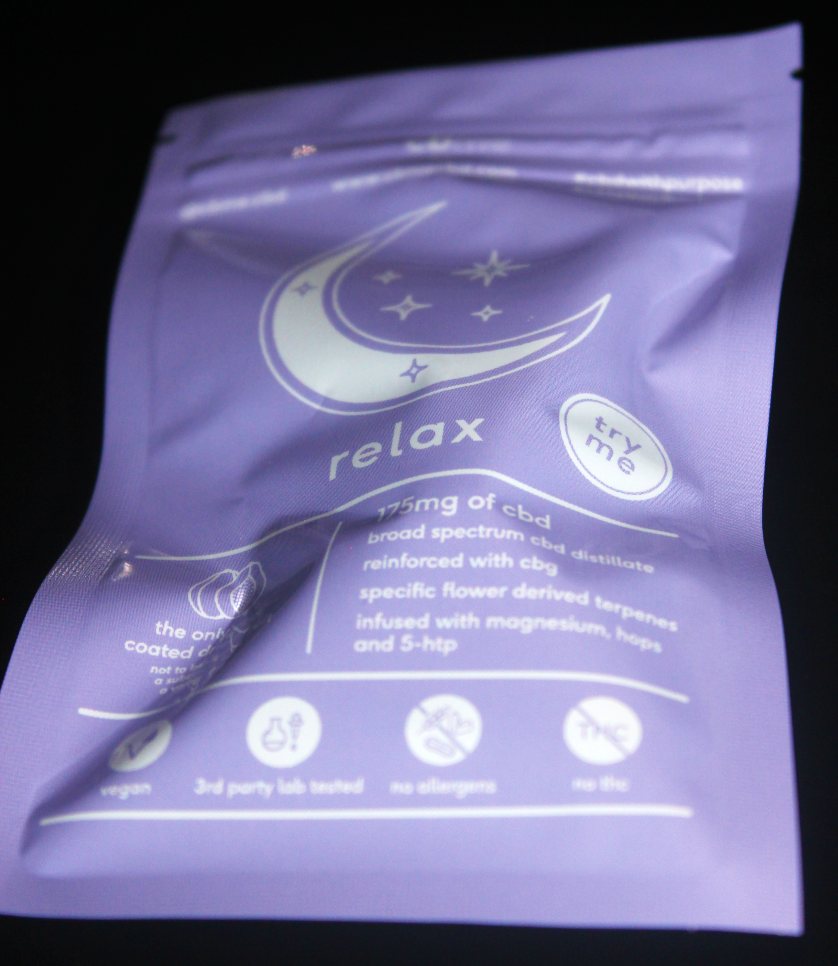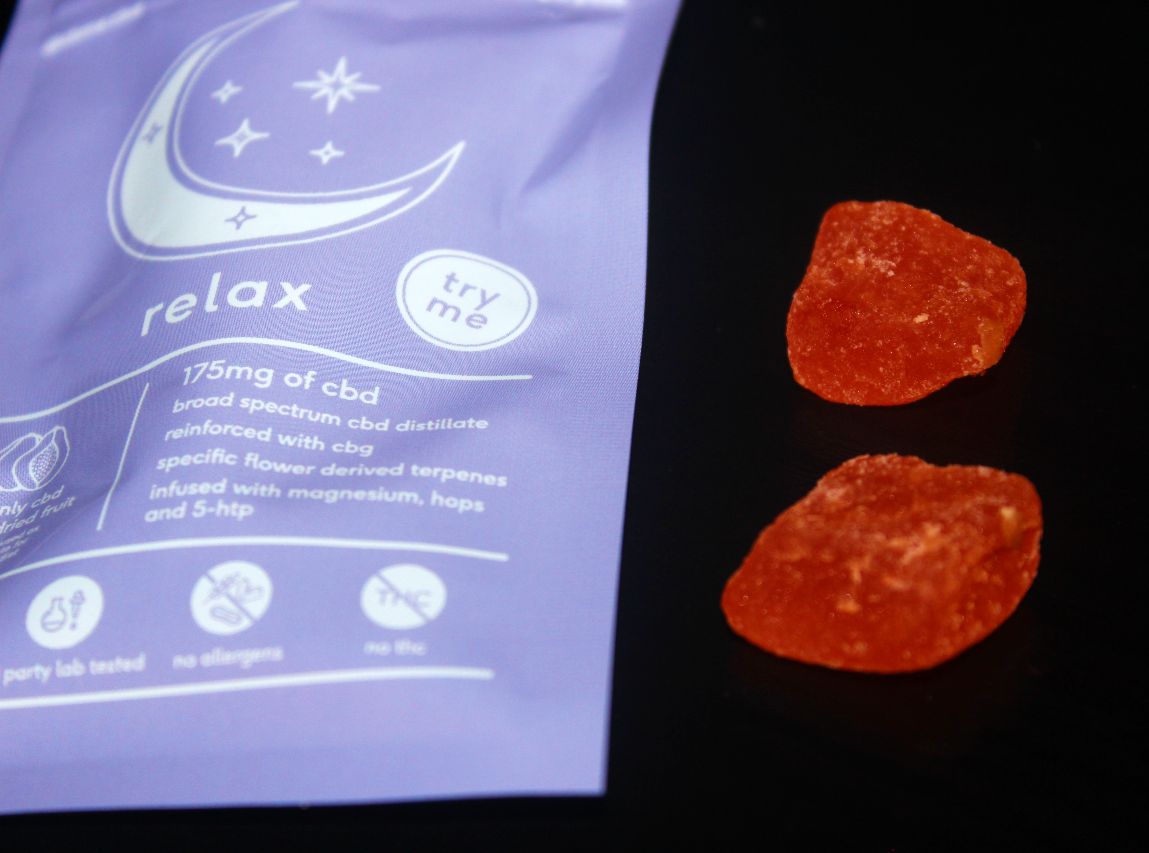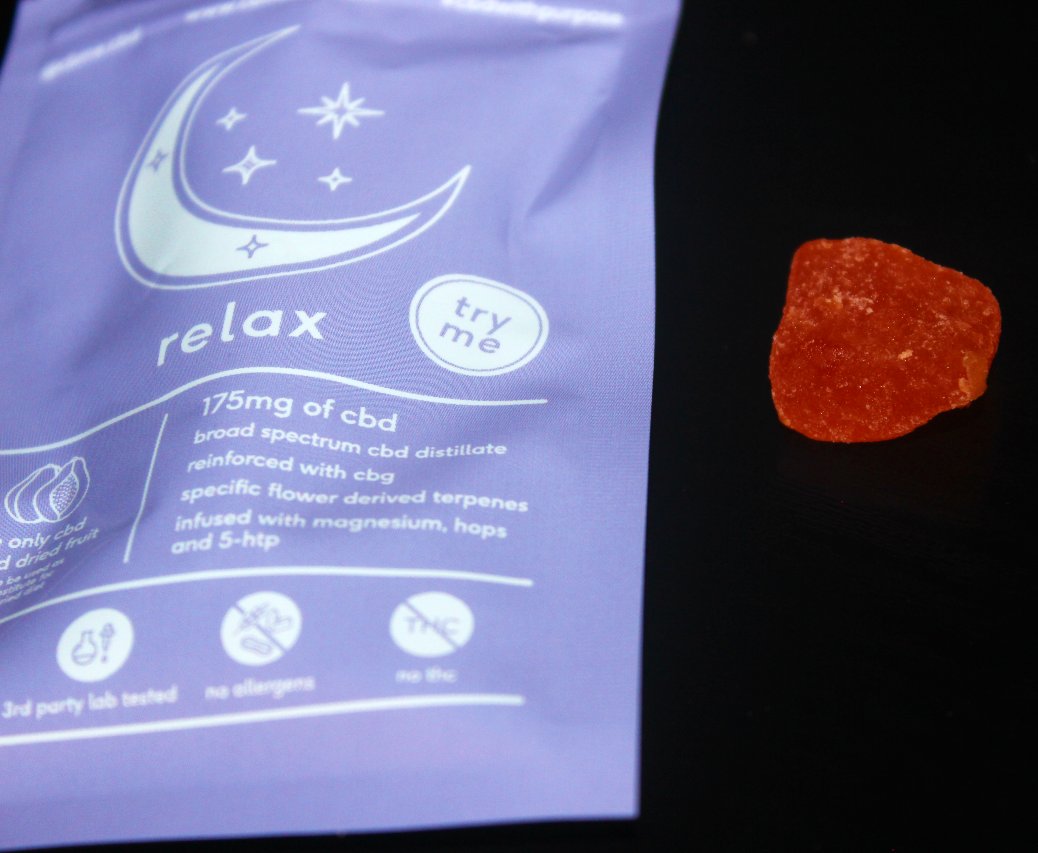 The CBD Blogger Review
Firstly I would like to start off the review by once again saying many thanks to cbme for generously gifting us samples of their amazing and very unique CBD products to review here at The CBD Blog.
We recently reviewed cbme's delicious Uplift (Pineapple) CBD Dried Fruit Pieces, which is an amazing product that I would highly recommend and contains the adaptogenic herb Ashwagandha also commonly known as "Indian Ginseng".
cbme's CBD personalised dried fruit pieces are what I call next generation CBD edibles.
You get a CBD, CBG, terpene and health supplement all rolled into one easy to consume tasty edible.
cbme's Relax Papaya dried fruit pieces contain a very generous dose of quality broad-spectrum CBD distillate at 35mg per piece, which is higher strength than the vast majority of comparable CBD edibles on the market.
They are also reinforced with CBG (Cannabigerol) which is another highly promising non-psychoactive cannabinoid that has shown a range of potential therapeutic benefits from neuroprotective to anti-bacterial properties in studies.
I have a great deal of experience with Insomnia and poor sleep most of my adult life, as such I have experimented with a many different natural sleep aid supplements and medications over the years from herbs such as valerian to melatonin to zopiclone.
cbme's Relax couldn't have came at a better time for me to review as I was having my usual problems with sleep and insomnia, waking up several times during the night with disturbed sleep most likely due to cortisol/stress and exhaustion induced breathing/panic attacks on top.
Personally I found the best time to take the Relax is whilst you are in bed winding down for the evening, they make for a nice, light, tasty CBD edible before bed and the effects start to build very quickly, you can begin to feel yourself getting more relaxed and sleepy.
Before you know it you are relaxed to a nice refreshing sleep. I usually wake up lots of times during the night, but the Relax probably reduced it to only one or two brief times waking or none at all, which is a huge change for me.
Not only that but the persistent exhaustion/stress induced breathing style panic attacks that I had been getting virtually every single night for months again, had completely disappeared during my experimentation with cbme's very tasty Relax Papaya CBD dried fruit pieces.
I suspect some of that might be because cbme's Relax is infused with the mineral Magnesium, which is a nutrient that I'm commonly deficient in and is great for supporting cardiovascular health, anxiety, stress and makes for a great addition to sleep supplements, as deficiencies can play a role in sleep disorders.
Relax also contains Hops extract. The Hop plant (Humulus lupulus) and it's flowers are probably most commonly known for it's role in beer making as a bittering agent.  However, hops is also a powerful "nervine" herb for supporting the nervous system and has mild sedative and relaxant effects.
That's not all cbme's Relax is infused with, they also contain griffonia seed extract, which is the richest natural herbal dietary source of 5-htp, the precursor amino acid to the neurotransmitter serotonin.
The combination and synergy of the Relax ingredients is what makes them such an effective CBD edible for sleep.
You get a medicinal dose of broad-spectrum CBD which is very calming in itself for sleep, the CBG appears to provide some adrenergic and serotonergic effect, which is helpful if you are in a burnout/exhaustion state and that's before we get to the effects from the magnesium, hops and 5-htp, which provide numerous calming, relaxing, nervous system support and mood boosting benefits in themselves.
Taste wise cbme's Relax dried fruit pieces are an absolutely delicious CBD edible, you get the natural sweetness and sugariness from the Papaya, coupled with the specific flower derived terpenes.
You can really pick out the linalool in the flavour from the Relax pieces, which is very lavender-esque is taste.  Overall a very unique, novel and tasty CBD edible. Melts in your mouth.
Packaging wise the Relax CBD personalised Papaya dried fruit pieces come in a beautiful purple coloured foil pack, which keeps the fruit pieces very fresh and packed with terpene rich flavour.
Relax comes available in two sizes – Try Me (5 Pieces Pack) as pictured or the larger 30 original pieces packs.
Overall:
Overall I am extremely impressed with cbme's Relax Papaya CBD dried fruit pieces and would highly recommend them to any of our readers looking for a vegan friendly CBD/CBG containing edible for sleep problems.
cbme's personalised dried fruit pieces have really set the benchmark as far as multi-functional and health orientated CBD edibles go.
I really love the dried fruit format also, it's unique, novel and offers a nice natural plantbased vegan alternative to all the gummy products on the market.
With the addition of CBG (Cannabigerol) it really takes cbme's CBD dried fruit pieces to the next level and thats before we get to all the extra health orientated goodies that they are infused with such as magnesium, hops and griffonia seed extract/5-htp in the case of Relax.
Highly recommend – 10/10 next generation CBD edibles that help to support health
Relax Product Highlights:
Generous 35mg dose of broad-spectrum CBD distillate
Enriched with CBG (Cannabigerol)
Great taste and reinforced with specific flower derived terpenes for additional benefits
Vegan-friendly and 0% THC
Contains a variety of other health supportive goodies such as Magnesium, the herb hops and Griffonia seed extract providing 5-htp
Information
Price
£13 for 5 Pieces (Try Me) Pack or £49.00 for Original (30 Pieces) Pack
Ingredients
Papaya dried, sulphur dioxide, cane sugar, E220, CBD distillate, CBG Isolate, magnesium gluconate, hops extract, griffonia seed extract and flower derived terpenes.
Nutritional Information (Per Piece)
CBD: 35mg
Energy: 19 calories – Fat: 0g – Carbohydrates: 4.4g of which sugars 3.7g – Protein: 0.2g
Where To Purchase
For more information or to purchase check out cbme at: cbme
cbme's full range of products are also now available to purchase at Ghost CBD: cbme cbd dried fruit pieces