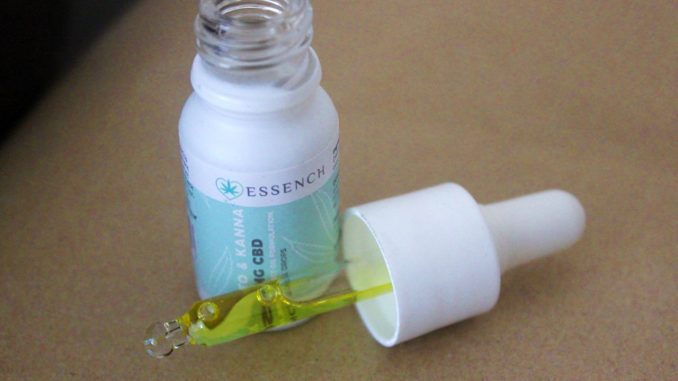 This weeks Hemp CBD product review and up this time we have the amazing Keto and Kanna 500mg CBD Oil from Essench.
Essench are a United Kingdom based online retailer of Hemp and CBD products with an extensive range including CBD oils and Cannabidiol infused skincare, bathcare and haircare products.
The Keto and Kanna is a unique broad spectrum Cannabidiol and Pure C8 MCT Oil fusion from Essench and comes in a range of different strengths of CBD from 500mg to 2000mg per 10ml.
Essench also produce other CBD oil formulas such as their Daytime and Nightime CBD oil blends which are infused and enhanced with the addition of specially selected terpenes.
Essench's CBD oils are produced in the United Kingdom, 100% vegan/plant-based, cruelty free and free of palm oils.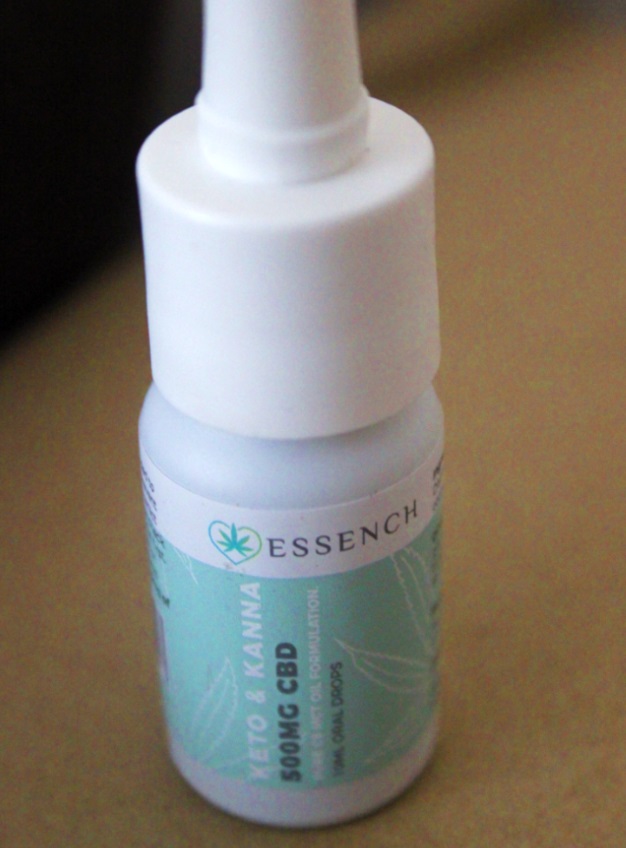 The CBD Blog Review
Firstly I would like to say many thanks to Essench for generously sending us samples of their products so that we could review on our new blog.
We also have a review coming very soon for Essench's CBD bath bombs, which are amazing and I would definitely recommend you check those out and give one a try.
I have sampled so many different CBD oils now over the years from full-spectrum formulas to CBD Isolate in a range of carrier oils.  So I feel I now have a good base experience when it comes to reviewing to CBD products.
The Keto and Kanna 500mg CBD Oil was brilliant from start to finish, definitely one of the highest quality and cleanest CBD oils that I had reviewed in a very long time and I found it to be very effective for reducing anxiety symptoms in particular.
Essench's Keto and Kanna C8 MCT formula utilizes broad spectrum cannabidiol distillate, which I'm a massive fan of.
I find broad spectrum Cannabidiol distillate to produce a really nice clean fast-acting anti-anxiety/anti-stress effect and to be slightly different in effect from full-spectrum extracts overall.
The Keto and Kanna CBD Oil uses C8 MCT Oil as its main carrier oil, which as you can guess from the name is a ketogenic-diet friendly oil derived from coconuts and is a great source of Medium Chain Triglycerides, providing many health benefits itself before we get to the medicinal application of Cannabidiol.
Studies have found that C8(Caprylic acid) is about three times more ketogenic than C10 and about six times more ketogenic than C12.
Overall really impressed with the quality of the Keto and Kanna CBD oil and will definitely be back for more in the future.
Definitely one of the best quality and most effective CBD oils I have tried in the United Kingdom to date and I have sampled many….at this point.  Can't wait to try the higher strengths and Essench's other CBD oil formulas in the future.
Price & Packaging: Price is excellent at £25.00 per 10ml for 500mg of high quality broad-spectrum Cannabidiol distillate especially coupled with the C8 MCT Oil as carrier.
Works out to around 2.5mg of CBD per drop, so lasts ages and you really don't need much of the Keto and Kanna CBD Oil it is that effective and potent.
Packaging is also great and a really nice design, high quality white tinctures bottles.  Seals well and keeps the CBD oil very fresh.
Overall: If you are looking for a very high quality, keto and Paleo diet friendly CBD oil then I would definitely recommend Essench's Keto and Kanna CBD oil formulas.
Essench also produce a wide range of CBD infused skincare products for our readers who are interested in CBD bath/hair and skincare products.
Information
Price
£25.00 per 10ml
Ingredients
Broad-spectrum cannabis distillate (500mg), Pure C8 MCT oil (100% made from coconuts), Hemp seed oil. Please note our MCT oil is made from 100% coconuts, it is 99.9% pure C8 oil and is vegan, dairy-free, Gluten-free, GMO-free, Paleo-friendly and zero palm oil.
Where To Purchase
For more information on Essench's products visit their official website at: Essench UK