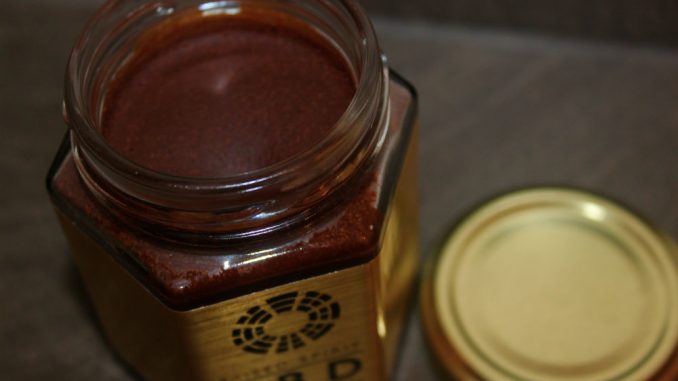 Starting off our new Cannabidiol blog with a Hemp CBD Oil product review and up first we have the Organic CBD Coconut Oil CACAO by Raised Spirit.
Raised Spirit are a United Kingdom based company of Organic Hemp/CBD products including their CBD infused Organic Coconut Oils, CBD Oil, Hemp Protein Powder, CBD Massage Oil and many others.
Just when they thought our CBD Coconut Oil couldn't get any better… and then Raised Spirit went and made a chocolate flavoured version.
Raised Spirit's CACAO jars are hand made with LOVE in Oxfordshire using their Organic Coconut Oil, raw cacao powder and sweetened with coconut blossom syrup.
100% Certified Organic by the Soil Association.
CBD content ≈ 500mg per jar
​1 teaspoon ≈ 14mg CBD
​
Eat it raw, add to meals or your favourite drink or smoothie.
The Organic CBD Coconut Oil Cacao is vegan, gluten-free and dairy-free.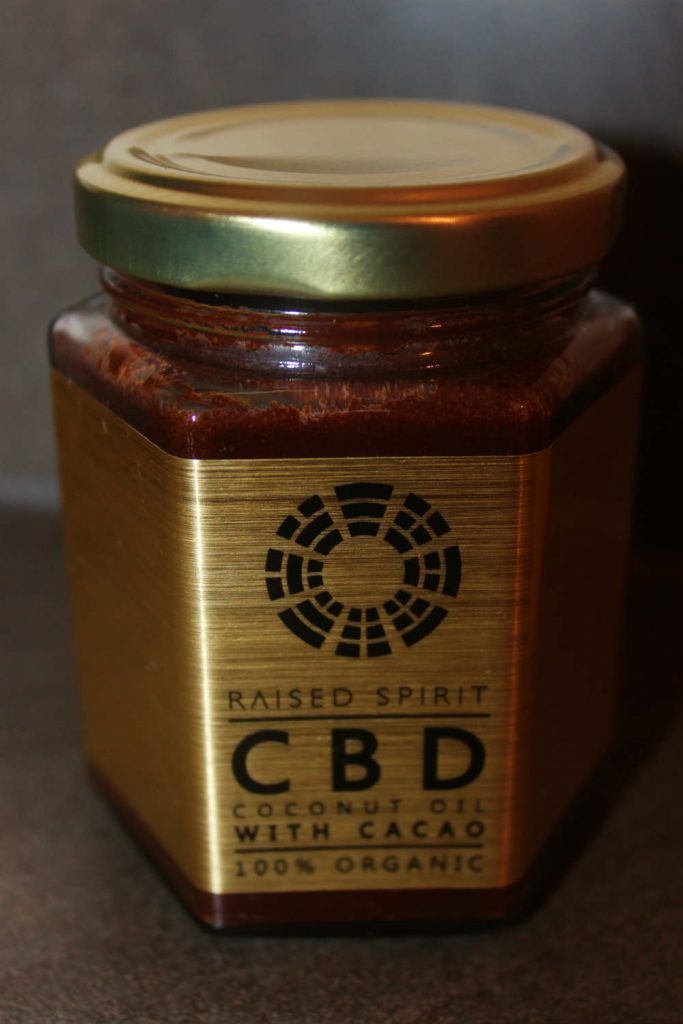 The CBD Blog Review
This was my first time trying the Organic CBD Coconut Oil CACAO by Raised Spirit and after two jars this is fast becoming one of my favorite CBD infused edibles.
If you are looking for a delicious chocolately way to consume a concentrated medicated dosage of hemp CBD(Cannabidiol), then look no further than the Organic CBD Coconut Oil CACAO.
I find anywhere from half a teaspoon to a full teaspoon is a very generous potent dosage of CBD(Cannabidiol).  I can tell from the potency of the CBD, that the hemp flower extract is of the highest quality.
The taste is superb and is just chocolate heaven, blended with the coconut oil a spoonful just melts in your mouth and you also get some of the mild hemp cannabis notes coming through in the flavour too.
The ingredients are all extremely healthy, vegan, certified organic and the Organic CBD Coconut Oil CACAO is a great way to get the nutritive and health benefits of Coconut Oil, Raw Cacao and CBD(Cannabidiol) synergistically and at the same time.
I have actually been adding about a teaspoon of the Organic CBD Coconut Oil CACAO to my cup of organic black coffee to make a sort of mocha latte with CBD and its a very tasty addition to the coffee and great way to get the hemp in once again.
Overall: I would definitely recommend our readers to try the Organic CBD Coconut Oil CACAO and check out Raised Spirits range of Hemp/CBD products, especially for those interested in high quality CBD infused Organic Coconut Oil edibles.
Information
Price
£39.99 per jar
Ingredients
Coconut Oil*(49.7%), Raw Cacao*(25%), Coconut Blossom Syrup*(24%), Sunflower Lecithin*(1%), Hemp Flower Extract*(0.3%)
*All Organic
Where To Purchase
The Organic CBD Coconut Oil CACAO is available to purchase from Raised Spirits official website at: Raised Spirit Organic CBD Coconut Oil CACAO