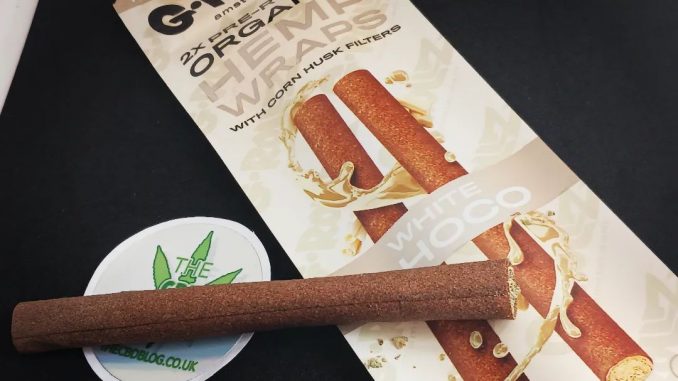 This week's smoking accessories product review and up this time we have the White Choco flavour Pre-Rolled Organic Hemp Wraps from G-Rollz.
G-Rollz are a European brand based in the heart of Cannabis Culture in Amsterdam with a huge range of smoking accessories such as their rolling papers, organic hemp wraps, rolling trays and more.
Their pre-rolled hemp wraps are crafted using the finest Organic Spanish hemp.
With an all natural corn husk filter.
G-Rollz pre-rolled hemp wraps are Organic, Vegan, Tobacco and additive free.
They come in a variety of different tasty flavours including Banana OG Kush, Lemon Haze, Mango Kush, Bubblegum, Purple Grape, Strawberry and the White Choco that I am reviewing on the blog today.
Each pack contains two pre-rolled organic hemp wraps.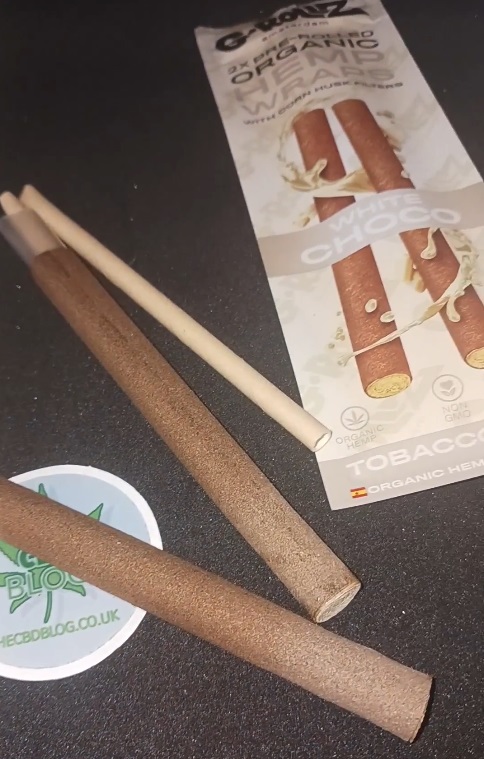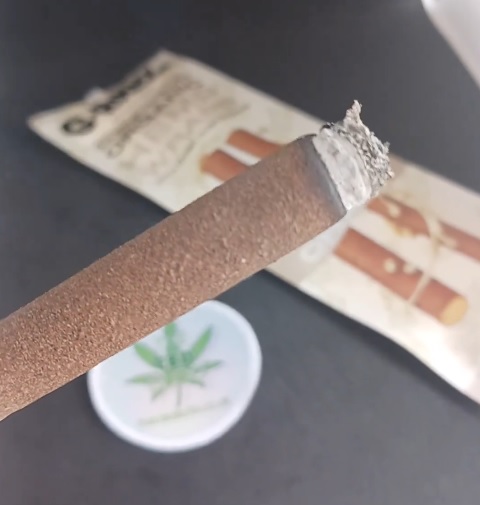 The CBD Blogger Review
I have been on a bit of a mission recently, working my way through reviewing all the various different pre-rolled cones and wraps on the market.
Bonus points, especially if they are derived from hemp or contain CBD.
Next up on my list of pre-rolled wraps to try were the G-Rollz Amsterdam brand.
I picked these up in my local headshop in Dundee, Scotland, of which they only had a few flavours available, so I decided I would give the White Choco a try.
The G-Rollz Pre-Rolled Organic Hemp Wraps are quite large in size, more like a small cigar in circumference.
If I had to guess I would say each wrap holds at least a gram of flower per blunt.
What better place to start the review then with the awesome packaging and the smell/flavour.
Smell, Taste & Flavour:
The G-Rollz Pre-Rolled Organic Hemp Wraps come in a stylish branded sealed pack.
Upon opening, you are immediately greeted with a delicious, sweet white chocolate aroma.
The G-Rollz White Choco Organic Hemp Wraps made for a very tasty smooth smoke.
They are not over powering or sickly in flavour at all, quite mild overall.
Every so often you get a mild white chocolate taste coming through in the flavour, along with the usual blunt wrap type aroma.
Pros and Cons:
One of the things I liked the most about the G-Rollz Amsterdam Pre-Rolled Organic Hemp Wraps was how smooth, nice and pleasurable they are to smoke.
Definitely one of the best brands of pre-rolled wraps that I have reviewed to date.
The all natural corn husk filters are very interesting aswell, and it's been my first time trying a wrap which uses these type of filters.
The corn husk filters smoothen the smoke out a lot compared to the usual filters on a raw type of cone, so it's less harsh on the lungs and throat.
The only downside I could see with the corn husk filters is if you have quite resinous flower, the filter can become slightly oily if the blunt wrap is smoked slowly over the day, rather than all in one go.
Overall:
I enjoyed the G-Rollz Amsterdam White Choco Pre-Rolled Organic Hemp Wraps so much, that I went back to my local headshop and purchased the Bubblegum flavour, along with a few more packs of their White Choco.
The G-Rollz Pre-Rolled Organic Hemp Wraps are tasty, smooth, easy to fill and make for a very satisfying smoke.
Overall, definitely one of the best pre-rolled type blunt wraps/cones that I have had the pleasure of trying.
I will need to try some of their other flavours in the future such as the Lemon Haze and Purple Grape to see how they compare.
Highly recommend for those who enjoy their pre-rolled wraps and cones for smoking.
---
Information
Price
£2.50 per 2 pack of hemp wraps
---
TOP SPONSOR: