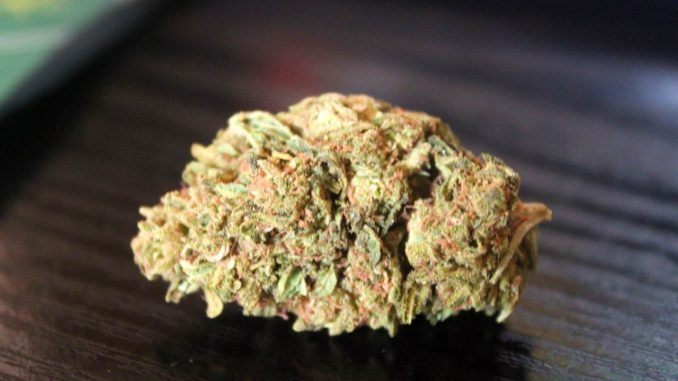 This week's Hemp CBD flower review and up this time we have the very pungent and sticky Diesel from CBD Enthusiasts.
CBD Enthusiasts are a United Kingdom based retailer of Premium quality CBD products at some of the markets leading prices.
With a huge range including CBD Oils, CBD Capsules, CBD Vape Carts, CBD Concentrates, Hemp tea/flower, CBD solids and so much more.
Our readers can also get a very generous 15% discount off on top using our special discount code – THECBDBLOG
CBD Enthusiasts describe their Diesel Hemp tea as: DIESEL CBD hemp tea is pure gas! With sweet citrus aromas and straight up gas you won't be disappointed. This is definitely for any sativa Enthusiasts out there.
Strain Name: Diesel
CBD Content: 12.54%
Strain Type: Sativa Dominant
Vendor: CBD Enthusiasts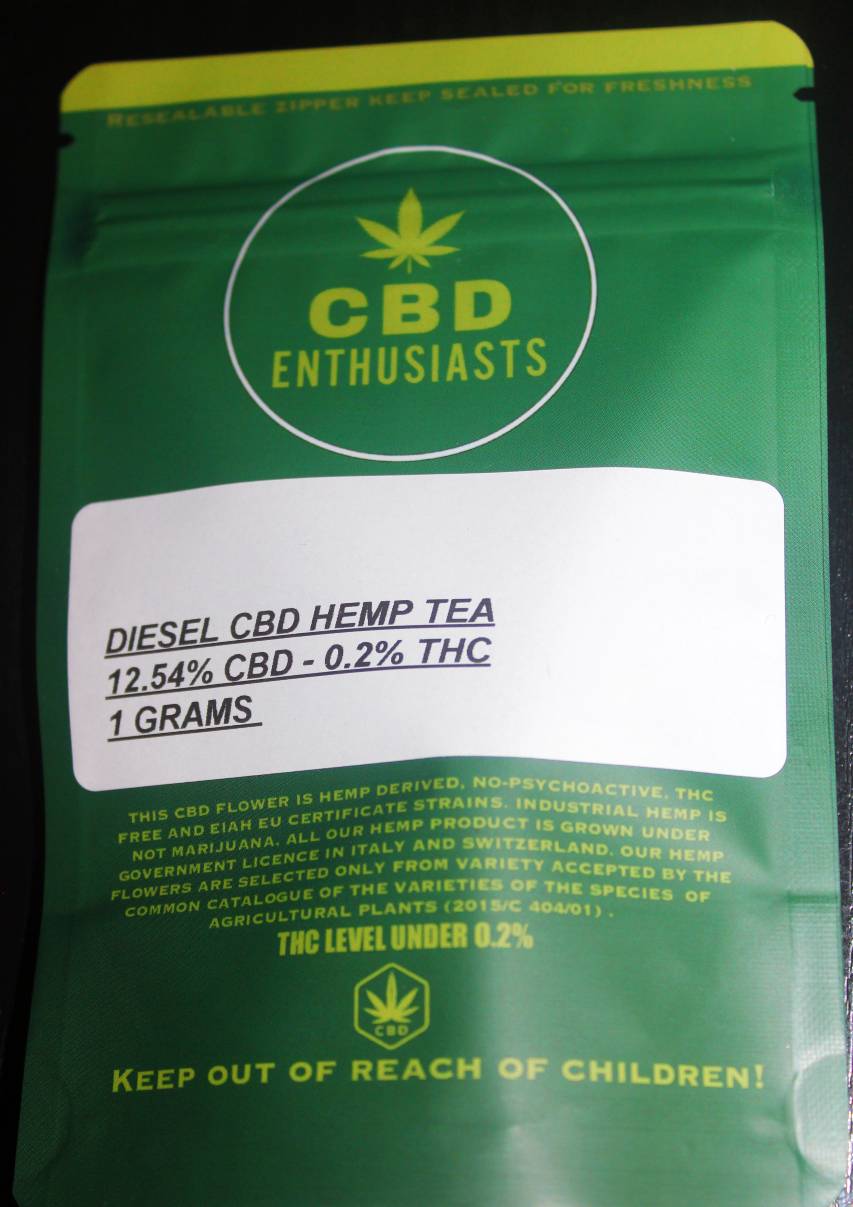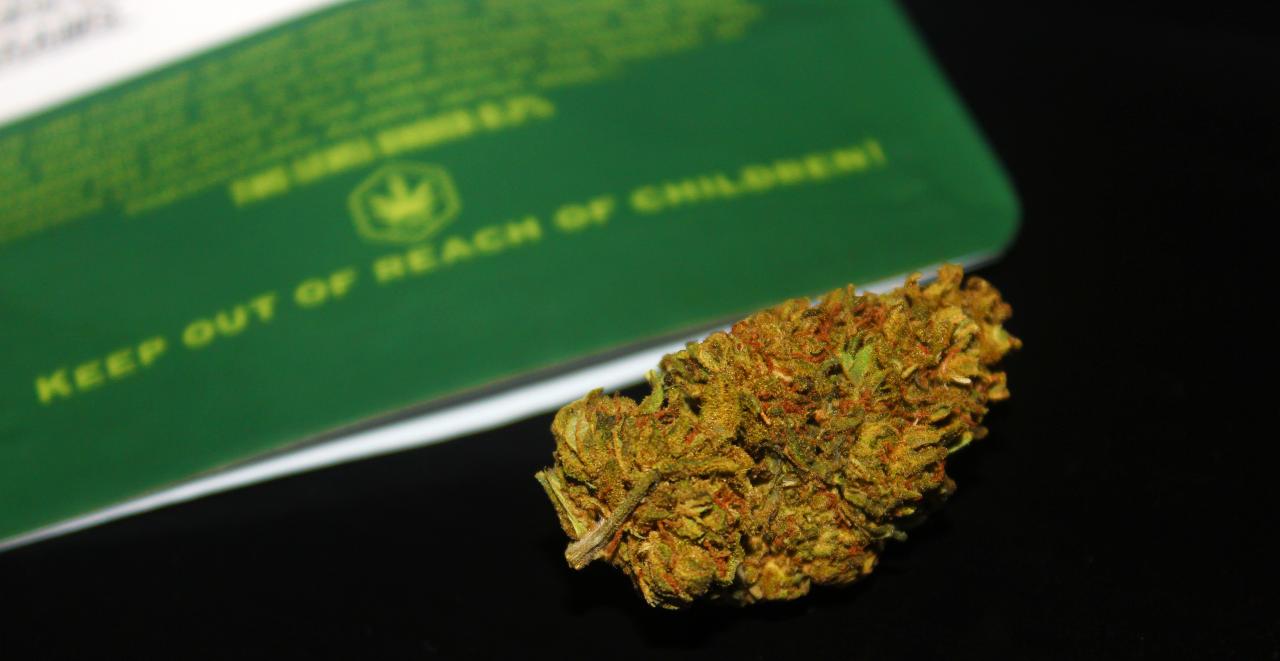 Picture of the Diesel CBD Flower with the flash on.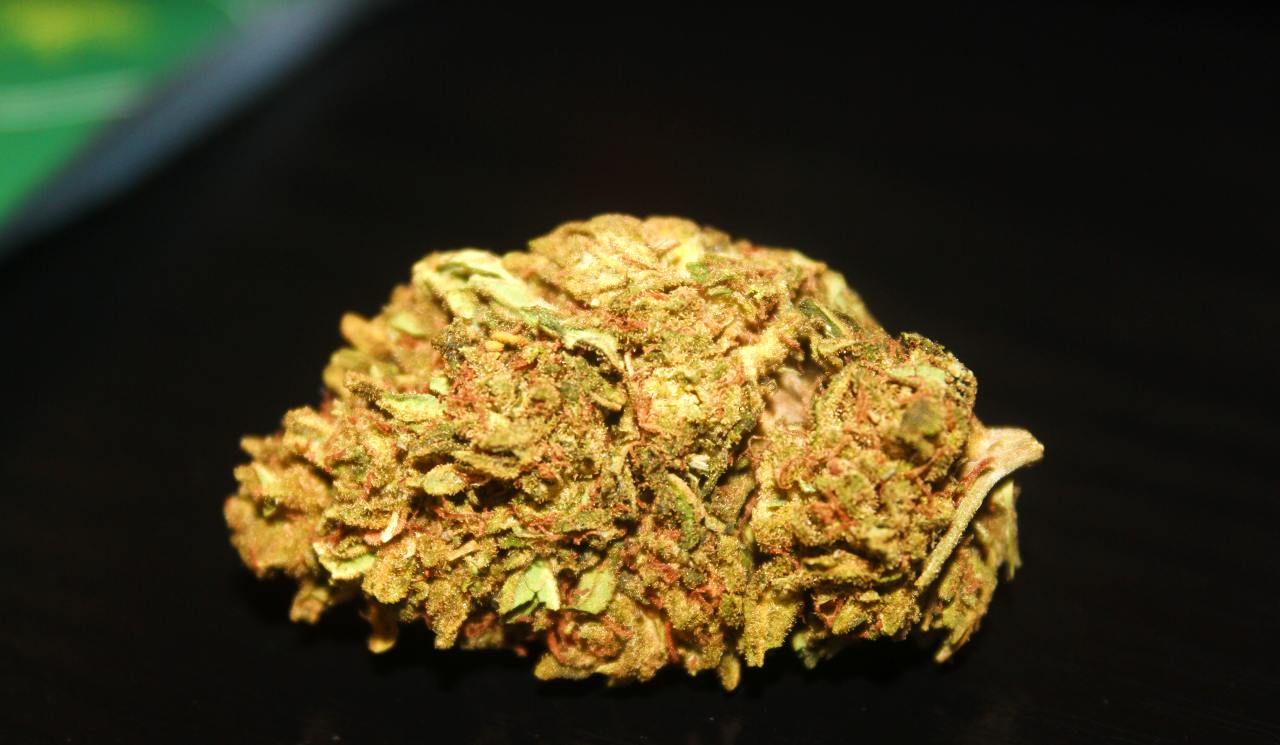 Another shot of the sticky Diesel CBD flower along with some of CBD Enthusiasts Double Zero CBD Pollen (Review coming soon also..)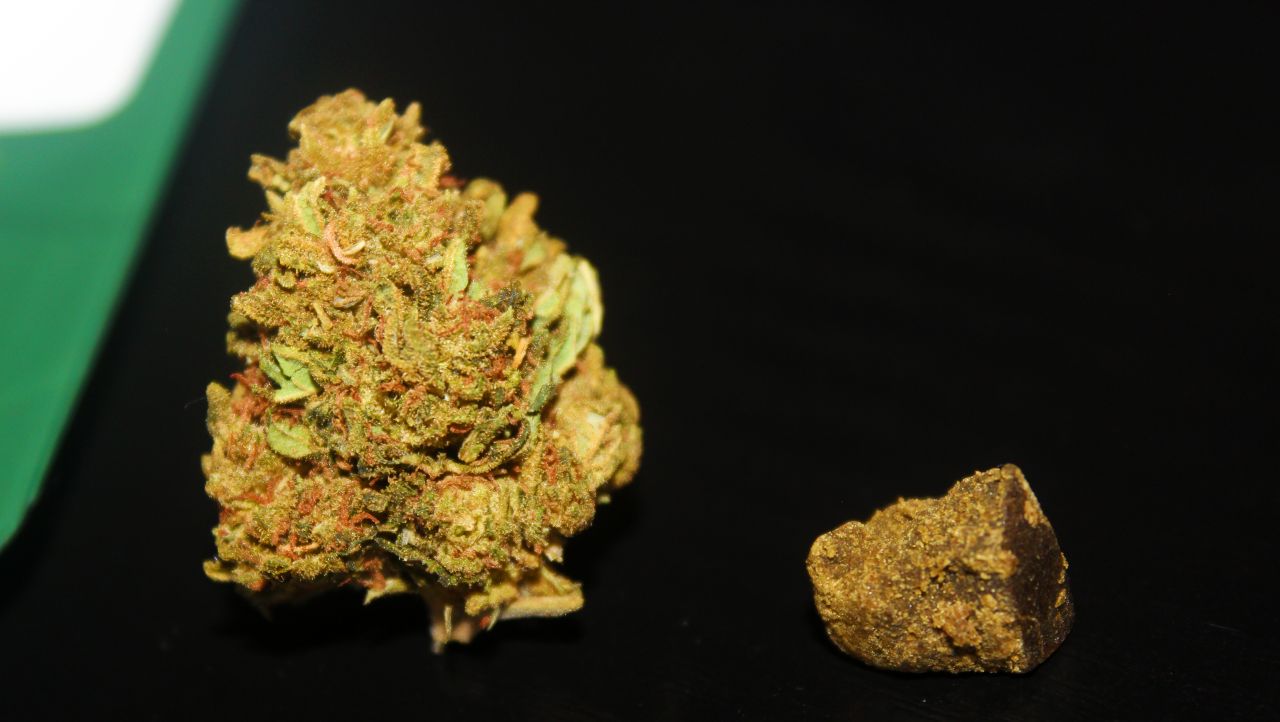 The CBD Blogger Review
Firstly I would like to start off the review once again by saying many thanks to CBD Enthusiasts for generously gifting us samples of their amazing products for reviewing on the blog and for the continued support.
I reviewed one of CBD Enthusiasts terpene infused CBD Crumbles last year, which was actually one of my first introductions to the world of CBD concentrates.
So I was really looking forward to getting stuck into CBD Enthusiasts current range of products and sampling their hemp tea flower.
Appearance:
The Diesel is a quality bit of cured Hemp CBD flower from the guys at CBD Enthusiasts.
Frosty, sticky dense dark green buds that are more reminiscent of real flower than hemp.
Very little no leaf on this one, really nice sticky cured buds glistening with trichomes.
Lots of orange pistols coming through also.
Taste & Flavours:
As soon as you crack open the awesome branded mylar foil pack you are instantly greeted with very pungent citrus diesel skunky cannabis terpenes.
The smell off the Diesel is nothing short of amazing for Hemp flower and it aptly deserves its strain name here.
I have tried a few different "Diesel and Sour Diesel" hemp flower strains now and most of them tend to have the generic hemp aroma.
However, this is the first time I've come across a hemp Diesel strain which has that classic piney, citrus Diesel terpene profile that I'm a huge fan of in real flower and seems to have disappeared largely from the Cannabis scene in recent years.
The smell, taste and flavours are the stand out aspects of the Diesel for me, so it gets a ten out of ten all round here.  You won't come across a nicer smelling hemp flower strain.
Effect:
The Diesel hemp flower has a really nice uplifting Sativa CBD effect.
Virtually no body load at all or heavy tiring effect on this one, which makes the Diesel the perfect day time strain or when you run out of real flower and need something as close as possible in effect.
I usually like to vape the majority of my hemp flower in the Volcano Vaporizer as I tend to find it brings out the flavours and effect better, however the Diesel I found was a strain that was really nice enjoyed smoked in a joint.
So much so that I ended up smoking virtually the entire gram it was that enjoyable, especially topped with a little bit of their double zero CBD pollen.
The Diesel is just an all round very pleasurable uplifting smoke and has a good CBD effect for 12.54%, perfect balance of CBD without being overly tiring or fatiguing as the stronger CBD/Indica dominant strains can be.
I'm a huge Sativa lover so the Diesel ticks all the boxes for me here once again when it comes to effect.
Really interested to now see what CBD Enthusiasts other strains are like such as their Fruit Cake, which look quality also.
Overall:
Overall a really nice quality bit of hemp flower from CBD Enthusiasts.
I have spent the past couple of weeks now sampling various products from CBD Enthusiasts and have nothing but great things to say about their range, amazing quality, effect, flavours and the prices are spot on.
At just £6.00 per gram, CBD Enthusiasts have some of the most competitive prices in the industry for the quality of product on offer, which is top of the top in my opinion.
We have many more reviews coming soon for CBD Enthusiasts products including their Zkittles 86% Vape Cartridge, Double Zero CBD Pollen, Cherry Wine 86% CBD Wax and their full-spectrum Indica CBD Oil.
Don't forget our readers can get an amazing 15% discount off their order at CBD Enthusiasts with our discount code – THECBDBLOG
Information
Price
£6.00 per gram
Where To Purchase
For more information or to purchase check out CBD Enthusiasts at: CBD Enthusiasts