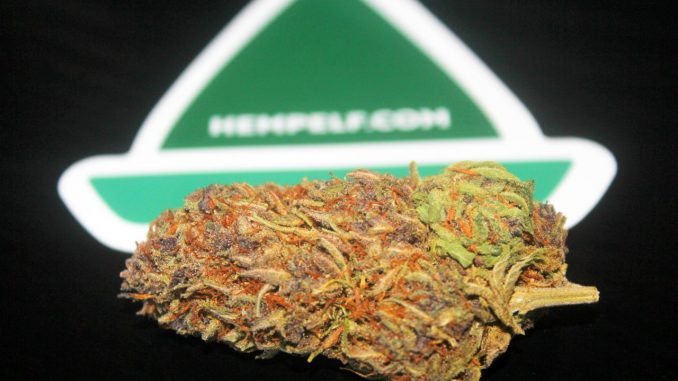 This week's CBD flower review and up this time we have the very tasty Grape Ape from HempElf.
HempElf are a retailer of Premium quality Hemp/CBD products and pioneers of the UK CBD market, supplying only the highest quality US hemp cannabis derived CBD products.
They have an extensive range of CBD products from CBD Vape Pens, CBD Concentrates, CBD Flower, CBD Vape Juices and much more.
HempElf describe their Grape Ape as: This resin drenched strain is dense and rich in trichomes.
A fresh, sparkling scent with strong floral notes is rounded out by sweet citrus and grapefruit.
A light and lively taste that's actually very calming.
Strain Name: Grape Ape
CBD Content: 8-13%
Vendor: HempElf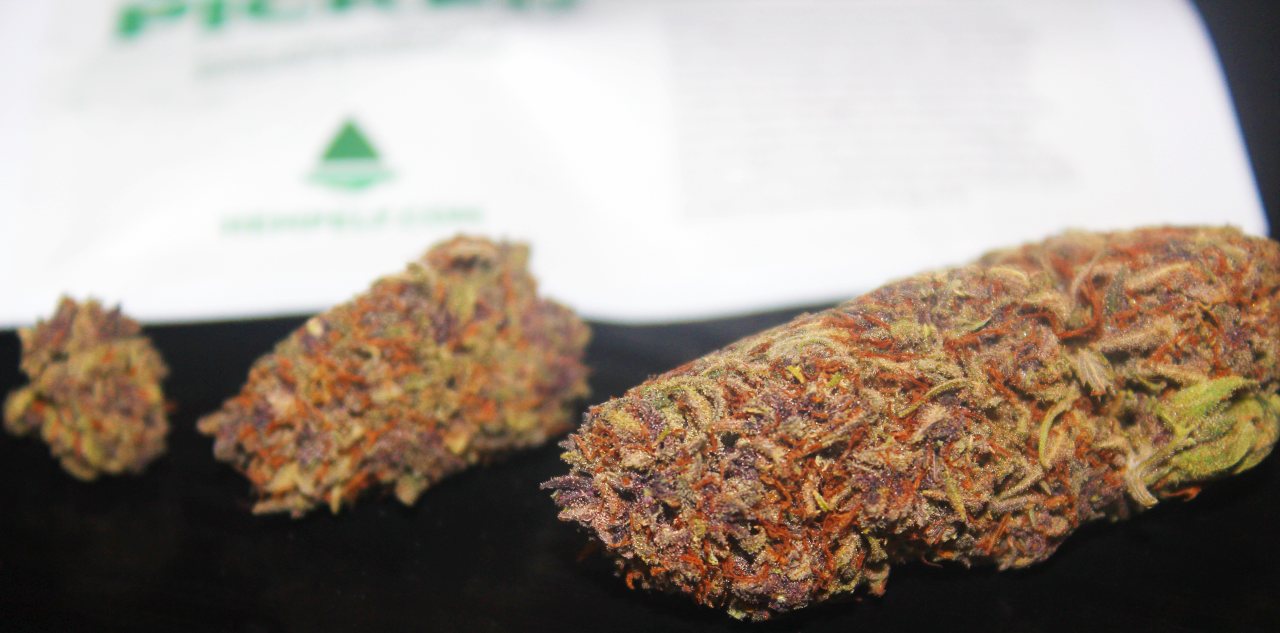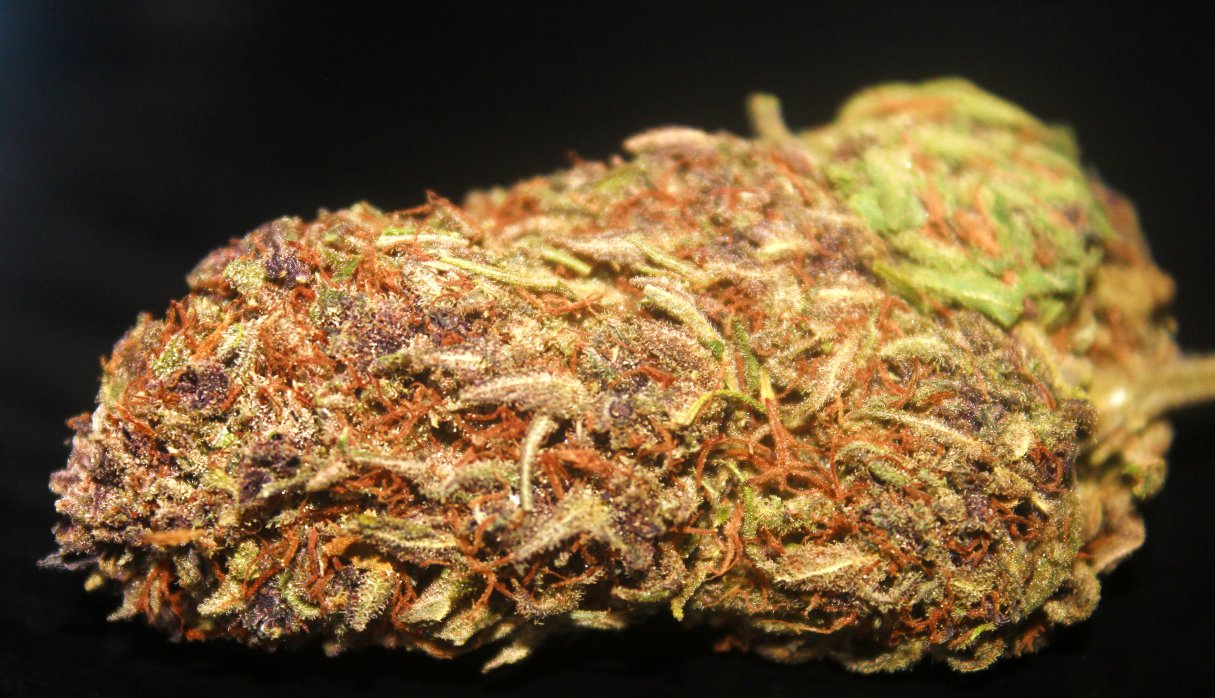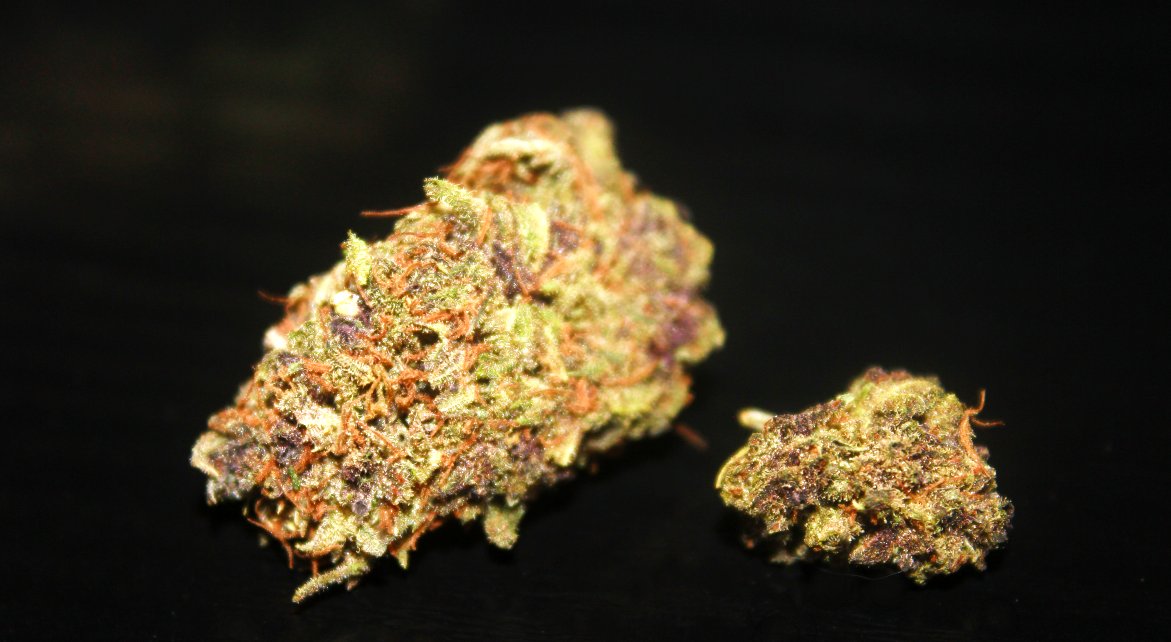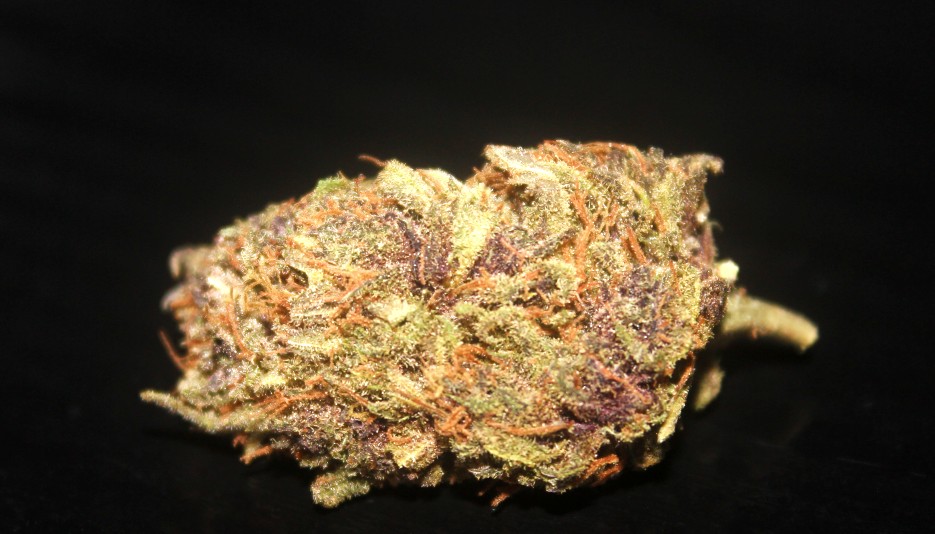 A close up shot of the Grape Ape from HempElf (Amazing purple colours coming through!)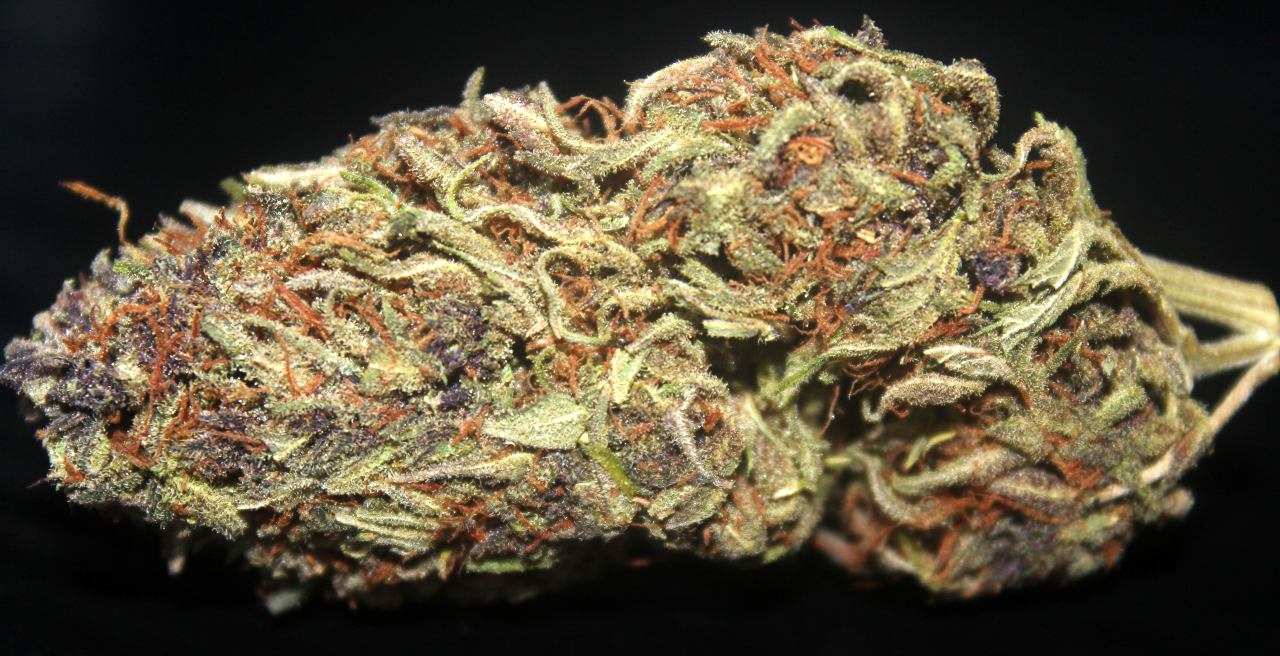 The CBD Blogger Review
As always I'd like to start off the review by once again saying many thanks to HempElf for generously gifting us samples of their quality products for reviewing.
If my memory serves me correct, I think HempElf might have been one of the very first CBD brands of hemp flower that I reviewed back on our previous Hemp Cannabidiol website.
Many years have passed in that time, so I was really looking forward to sampling some of HempElf's current CBD flower goodies over the Christmas holidays.
As soon as I opened up the pack, I knew the Grape Ape was going to be a really quality bit of CBD flower.
Appearance:
As you can see from the pictures, the Grape Ape is some of the most colourful CBD flower that I have reviewed here at The CBD Blog.
Nice sticky, frosty, resinous well cured buds.
The Grape Ape is absolutely caked in trichomes and has lots of amazing purple colours coming through.  Definitely the most purple strain of CBD I have encountered.
When grinded/broken up the Grape Ape is almost completely dark purple in colour.
10 out of 10 quality for cure and aesthetics.
Taste, Smell & Flavours:
Immediately upon opening the foil pack you are greeted with a really nice skunky cannabis aroma.
The Grape Ape has that really nice sharp piney skunky terp aroma to it whilst it's being grinded.
Sometimes you can just tell from the smell and appearance that certain strains are going to be something special and this was definitely the case for the Grape Ape.
Great flavour and terpene profile, especially in the Volcano Vaporizer. Big thick flavourful clouds of vape with a nice level of throat hit.
Effect:
I spent much of the Christmas holidays getting stuck into sampling the delights of the Grape Ape flower.
Big fan of the effect here from the Grape Ape, a perfect daytime or party strain I found when smoked.  Uplifting and stimulating, but also a nice relaxing, stress relieving CBD effect.
Grape Ape has a CBD content of around 8-13% and I would class it a mid-level strength CBD flower, not too excessively heavy on the sedation/tiring/couchlock factor.
The Indica/relaxing effect seems to be stronger when vaped in the Volcano Vaporizer and more uplifting/stimulating when smoked in a joint.
I'm giving it a 10 out of 10 for effect as the Grape Ape was an extremely enjoyable CBD strain.  One of my favorites I have reviewed here at The CBD Blog.
Coupled with the great fruity mild skunky hemp cannabis flavour, it's a really pleasurable strain overall.
Overall:
Overall I'm absolutely amazed at the quality of the Grape Ape from HempElf.
The Grape Ape is one of the best cured, most colourful and unique looking CBD flower that I have reviewed here at The CBD Blog.
Definitely a winning strain from the HempElf team and I would give it a 10 out of 10 overall.
We also have many more amazing HempElf product reviews coming very soon here at The CBD Blog including their Dry Sift CBD Hash, Iceolator 34% CBD Hash, Fruit Cake CBD Flower, Cheese CBD Flower and their 50% Full Spectrum CBD Shatter with real Cannabis derived terpenes.
I would definitely recommend our readers to head on over to HempElf and check out their awesome range of CBD products.
Information
Price
£9.00 per gram or discounts for larger quantities

Additional Info:
These CBD flowers are hemp derived, non-psychotoxic, THC-free* & EIHA EU certified strains. 
All our hemp products are grown under government licenses in Italy and Switzerland.
Profile
Strain Name: Grape Ape
Vendor: HempElf
CBD: 8-13%
THC Content: <0.2%
Where To Purchase
For more information or to purchase check out HempElf at: HempElf