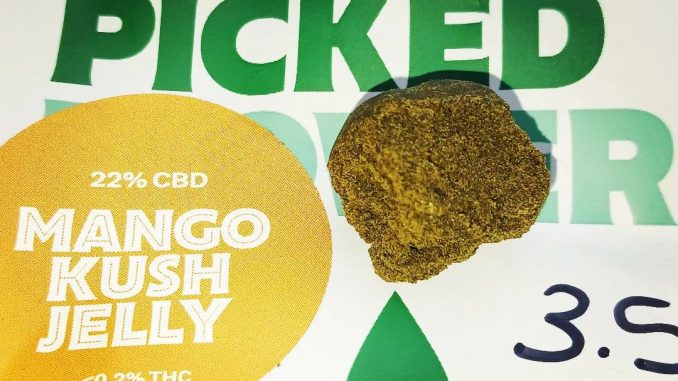 This week's CBD product review and up this time we have the tasty Mango Kush Jelly 22% CBD Hash from HempElf.
HempElf are a retailer of Premium quality Hemp/CBD products with an extensive range including CBD Oils, CBD Edibles, CBD Vape Pens, CBD Concentrates, CBD Flower, CBD Vape Juices and much more.
HempElf describe their Mango Kush Jelly CBD Hash as:
Our Highest quality CBD Hash Dark creamy hash Indica terpenes.
Very high CBD content. Organic, non-GMO, non-pesticide.
Delicious flavour 100% hemp derived – These CBD solids are hemp derived, non-psychotoxic, THC-free* & EIHA EU certified strains.
Product: Mango Kush Jelly CBD Hash
CBD Content: 22%
Vendor: HempElf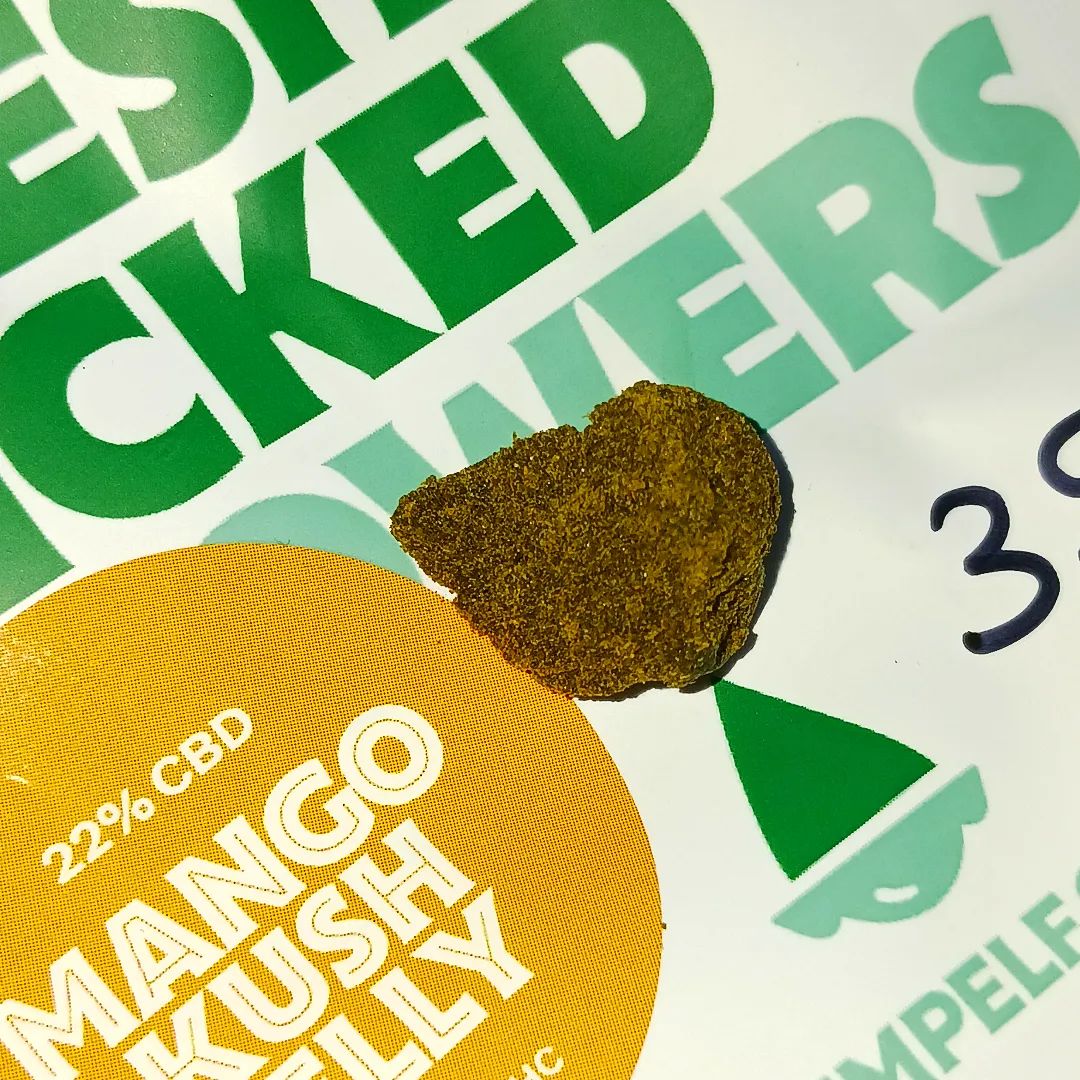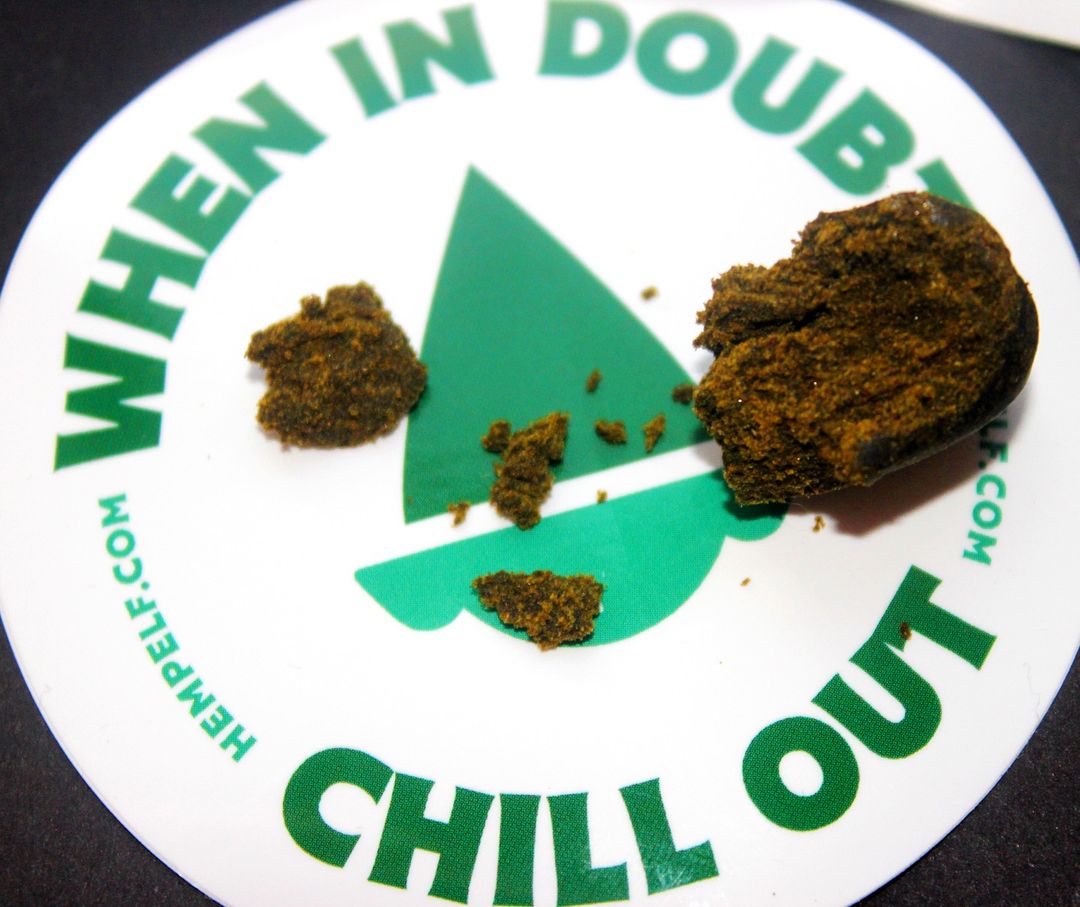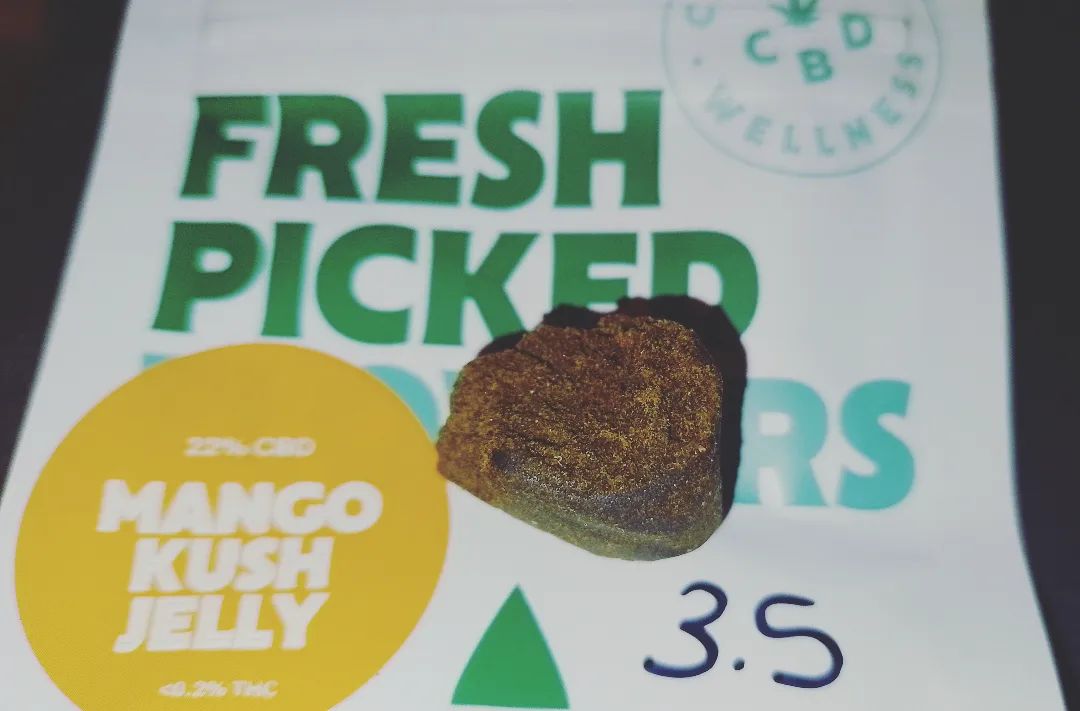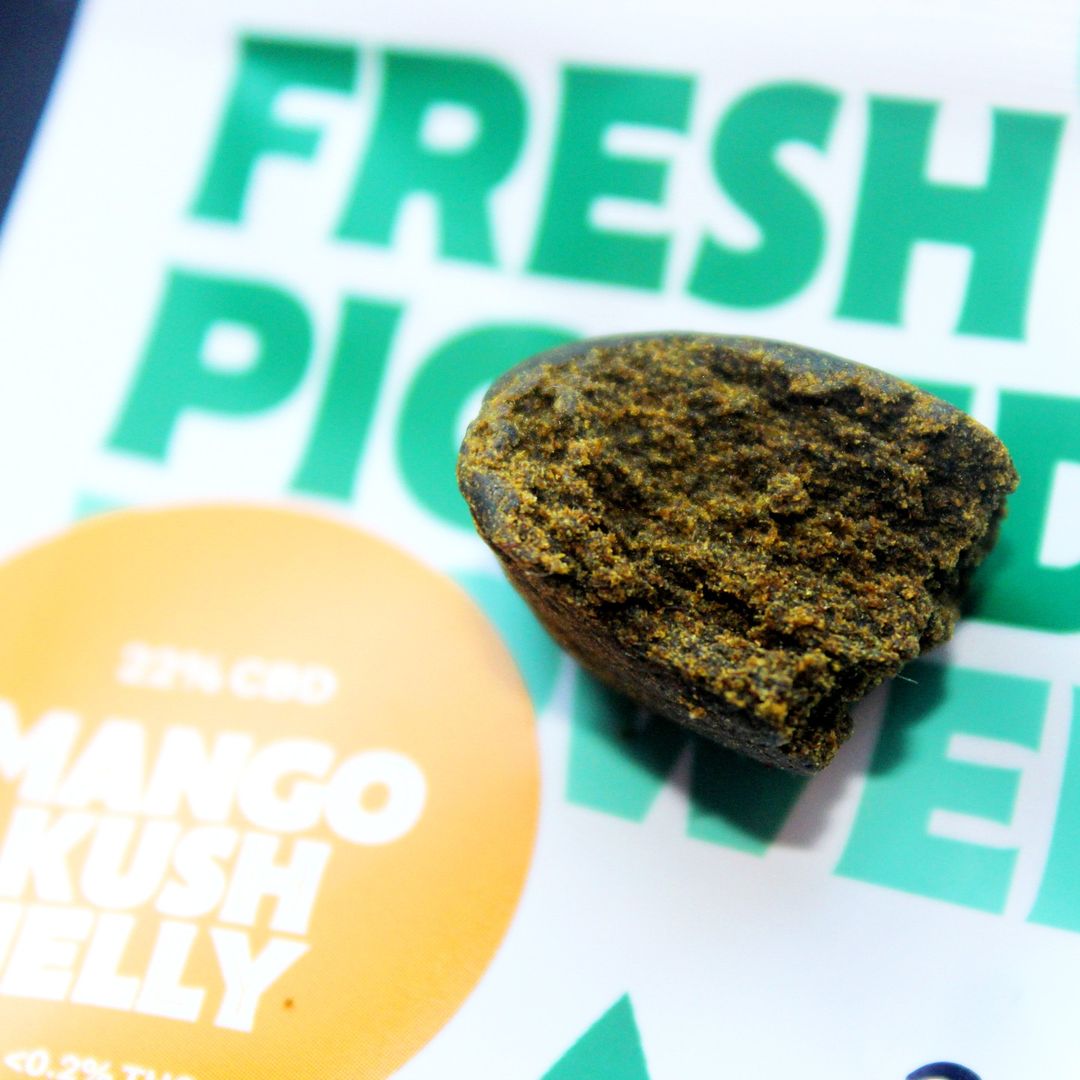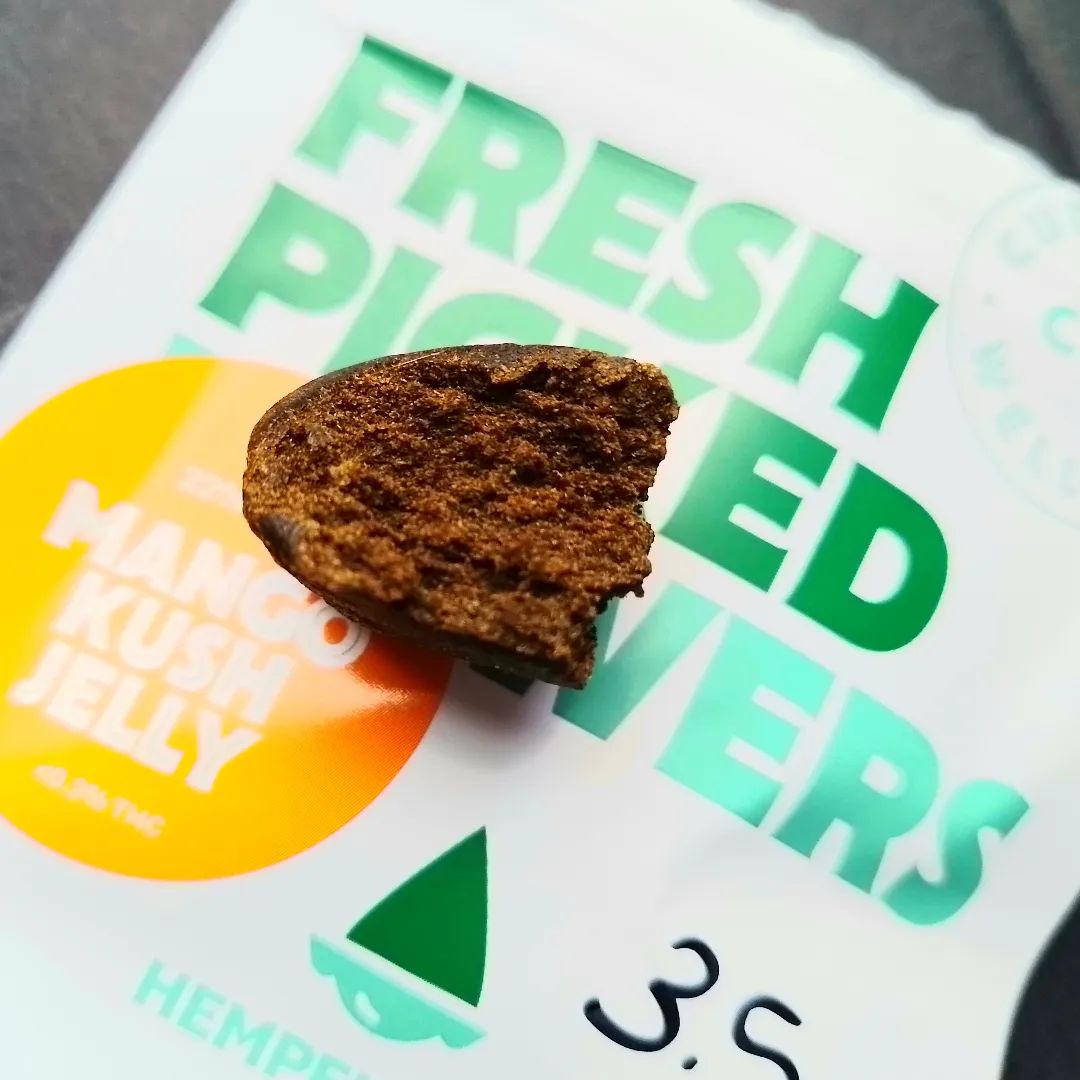 The CBD Blogger Review
Firstly I would like to start off the review as always by saying many thanks to the HempElf team for providing the very generous care package of samples for reviewing.
I have been a long time fan of HempElf and they remain one of my favorite CBD retailers.
I have reviewed lots of their amazing quality products here at The CBD Blog now including their Lemon Skunk CBD Flower, 50% Full Spectrum CBD Shatter (Real Cannabis Derived Terpenes, Purple Cheese CBD Flower, Fruit Cake CBD Flower and their unique Grape Ape CBD Flower.
The Mango Kush Jelly is the first CBD hash that I've had the pleasure of reviewing from HempElf.
Appearance:
What better place to start the review for the Mango Kush Jelly than with the beautiful appearance of this CBD hash.
The Mango Kush Jelly is a nice solid, dark brown, creamy hash that crumbles easily by hand like a soft pollen does.
Some lighter gold to yellow colours coming through the hash also.
Taste, Smell & Flavour:
As soon as you open the mylar pack you are instantly greeted with a pungent fruity Mango flavour.
The Mango Kush Jelly is some of the most unique, fruity smelling hash that I've ever come across.
Initially the Mango Kush Jelly had an intense fruity, mango terpene profile, however after curing for a few weeks to month the flavour ended up developing a strong, classic, spicy hashy, pollen aroma.
Flavour wise, you get a nice, clean, fruity Mango taste, along with a little bit of mild spicy pollen terpenes coming through.
Flavour profile: Fruity, Mango, Mild Spicy Pollen
Effect:
I had the pleasure of sampling the Mango Kush Jelly 22% CBD Hash using several different methods including the Volcano Vaporizer, the Arizer Air 2 Portable Vaporizer and using my trusty classic hash pipe.
Personally, for me, the best way to gauge and judge a hashish is by itself in a pipe.  This is how I've enjoyed the majority of my hashes over the years.
The Mango Kush Jelly 22% CBD Hash has a very nice, clean effect.
Despite the high potency at 22% CBD there is no body load or heavy tiring effect, just a really nice clean hash that is good for during the day.
Overall:
As always, I'm very impressed with my first CBD hash experience from the HempElf team.
The Mango Kush Jelly is an excellent quality CBD hashish with a very interesting fruity Mango flavour, smell and taste.
A really nice, clean CBD hash overall.
HempElf have a wide range of CBD hashes currently instock including Nepal Cream, Iceolator Hash, CBN Jelly Hash, Amnesia Jelly Hash, Tropical Dream Jelly Hash, Dry Sift Hash and many others.
Information
Price
£10 per gram or discounts for larger quantities

Profile
Product Name: Mango Kush Jelly CBD Hash
Vendor: HempElf
CBD:22%
THC Content: <0.2%
Where To Purchase
For more information or to purchase check out HempElf at: HempElf
For informational purposes only. Not intended for any other purposes, implied or otherwise.
---
Top Sponsor:
Get a generous 15% discount off orders at Orange County CBD using our special code – THECBDBLOG