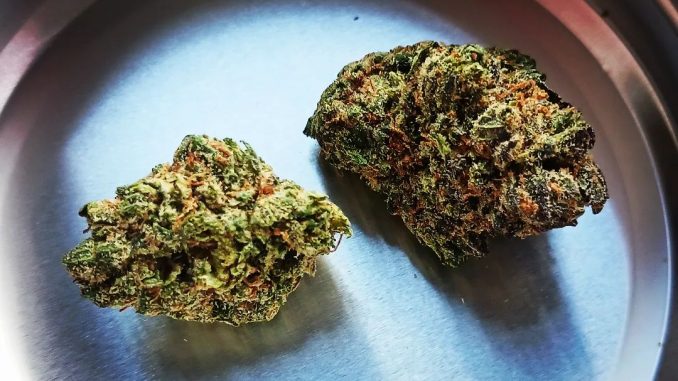 We are back with another CBD flower review this week and up this time we have the top quality US grown Cherry Chocolate Chip from Originals CBD.
Originals CBD are a United Kingdom based retailer of premium quality CBD flower products.
They describe their Cherry Chocolate Chip CBD Flower as:
Indulge in the delightful charm off the Cherry Chocolate Chip CBD Flower from Originals CBD.
Known for its unique dessert-like aroma and sweet flavor, this strain is nurtured to perfection by our esteemed partners in Nashville, Tennessee, USA.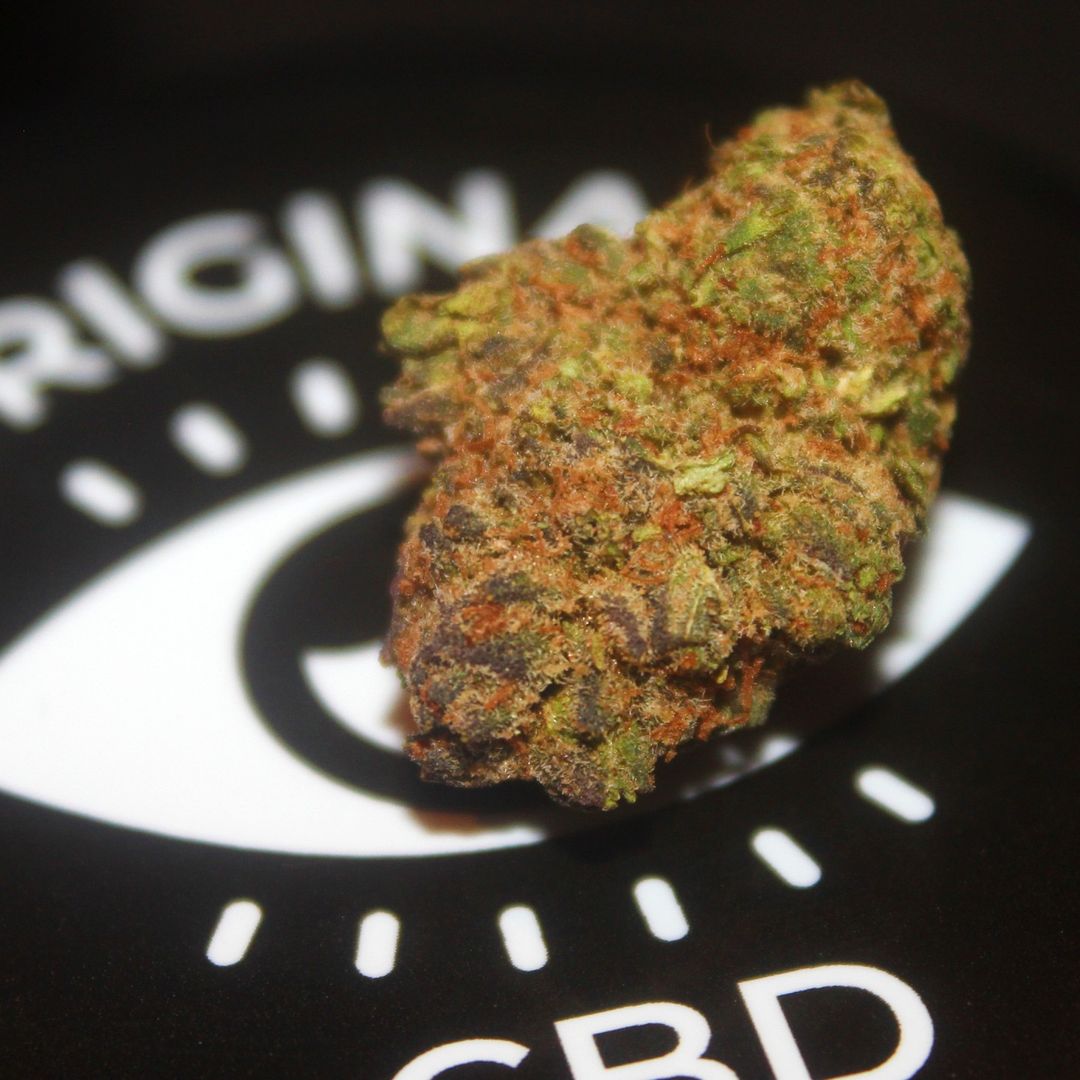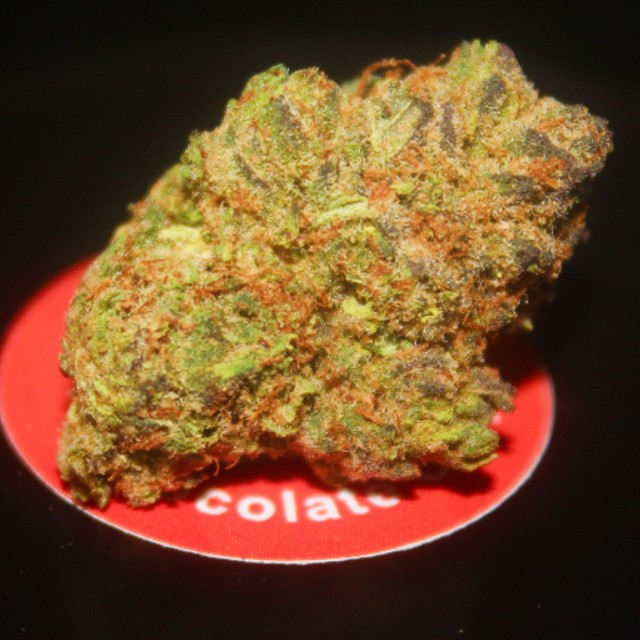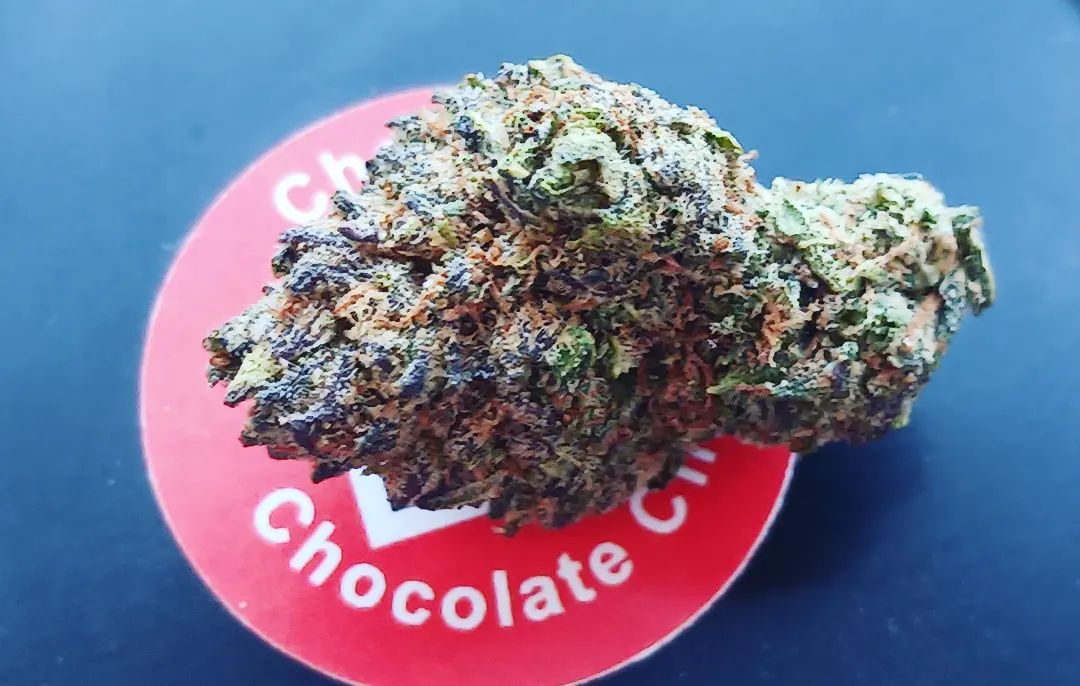 The CBD Blogger Review
Once again, I would like to start off the review by saying a huge thanks to Originals CBD for the very generous selection of samples and the continued support.
The Cherry Chocolate Chip is the first strain, from a selection of United States grown CBD flower by Originals CBD, that I am lucky to have the pleasure to test.
As far as I am aware, this might be the first United States grown CBD flower that I have reviewed here at The CBD Blog, as most of the other vendors typically have been sourced from Europe.
Appearance:
What better place to kick-start off the review than with the amazing cure on this Cherry Chocolate Chip.
The Cherry Chocolate Chip has that classic US, "cali-esque" appearance with the dark purples coming through in the colour.
Very dense buds on this one, comes in very much like the real US flower in its structure with the dense formed buds.
All flower and little to no trim/leaf.
Pictures don't do this one justice, the purple tinged buds are glistening with trichomes.
Definitely the best cured and bud quality out of the recent US variety of CBD flower strains from Originals CBD.
Taste, Smell & Flavour:
Flavour wise, the Cherry Chocolate chip tastes quite a lot like regular flower, with the classic earthy cannabis terpenes.
Whilst the Cherry Chocolate Chip wasn't overly flavourful in any way, it still made for a very tasty authentic smooth smoke.
Flavour profile: Earthy, Cookie, Cannabis
Effect:
I had the pleasure of sampling Originals CBD Cherry Chocolate Chip both using my Volcano Vaporizer and also smoked in a cone.
Usually I find the Volcano to be the preferred method of medicating, but in this case the Cherry Chocolate Chip was significantly more enjoyable smoked.
The Cherry Chocolate Chip had a really nice, dreamy eyed Indica effect with a good level of mood boost that came on very quickly.
I felt myself just wanting to stare into space sitting in the garden smoking the cone.
I had the feeling from the Cherry Chocolate Chip's appearance that it would be a nice heavy medicinal Indica CBD effect, and I wasn't wrong.
A very moreish and pleasurable strain smoked overall.  A perfect evening/night strain.
Overall:
Very impressed with the quality of the US grown CBD flower here from Originals CBD.
The Cherry Chocolate Chip has been quite different both in appearance and effect to the typical European CBD flower on the market that I have reviewed.
This particular strain actually resembles some of the real flower I have come across alot in the past few years been sold under the guise of "Cali" with the rich dark purple colours and frosty trichome appearance.
Highly recommend for those who enjoy a strong Indica CBD medicinal effect.
The Cherry Chocolate Chip reduced my body aches/pains significantly and felt a very medical grade strain.
We still have many more CBD flower strain reviews coming soon for Originals CBD including their Green Apple, Orange Glaze, Grapefruit and Blue Cheese.
All of these strains are unique and have their own different characteristics, flavours, effects and terpene profiles, so keep tuned for our upcoming product reviews soon.
Information
Profile
Strain Name: Cherry Chocolate Chip
Vendor: Originals CBD
Where To Purchase
For more information or to purchase check out Originals CBD at: Originals CBD
For informational purposes only. Not intended for any other purposes, implied or otherwise.
---
TOP SPONSOR:
Get a generous 15% discount off orders at Orange County CBD using our special code – THECBDBLOG