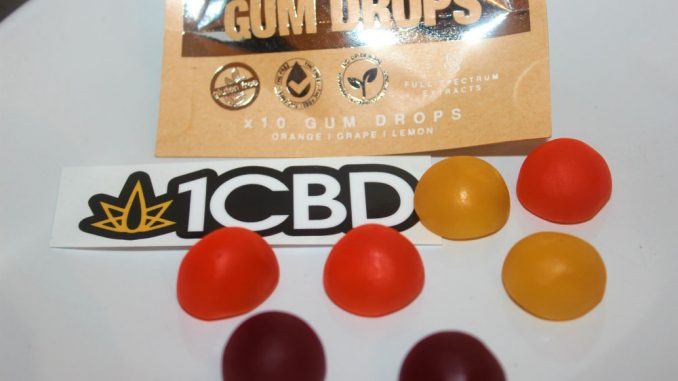 This week's Hemp/CBD product review and up this time we have the 10mg CBD Gum Drops by 1CBD.
1CBD are a United Kingdom based retailer of the highest quality and specification hemp/CBD oil products on the UK market from CBD oil to their CBD edibles and skincare range.
1CBD only use hand-picked extracts derived from the world's finest hemp fields, grown outside in the Colorado sunshine, with no exposure to harmful chemicals or pesticides.
1CBD Full Spectrum Extract Phytocannabinoid Rich Pure Hemp CBD fruit flavoured Gum Drops with each one containing 10mg of CBD(Cannabidiol).
The Gum Drops are also 100% Organic & THC Free.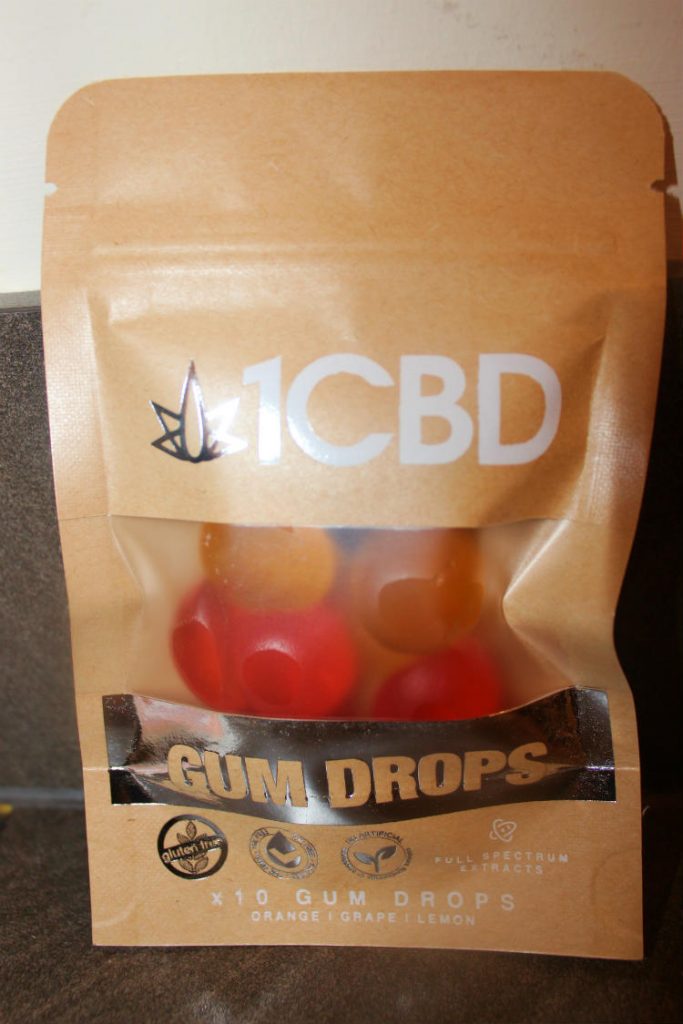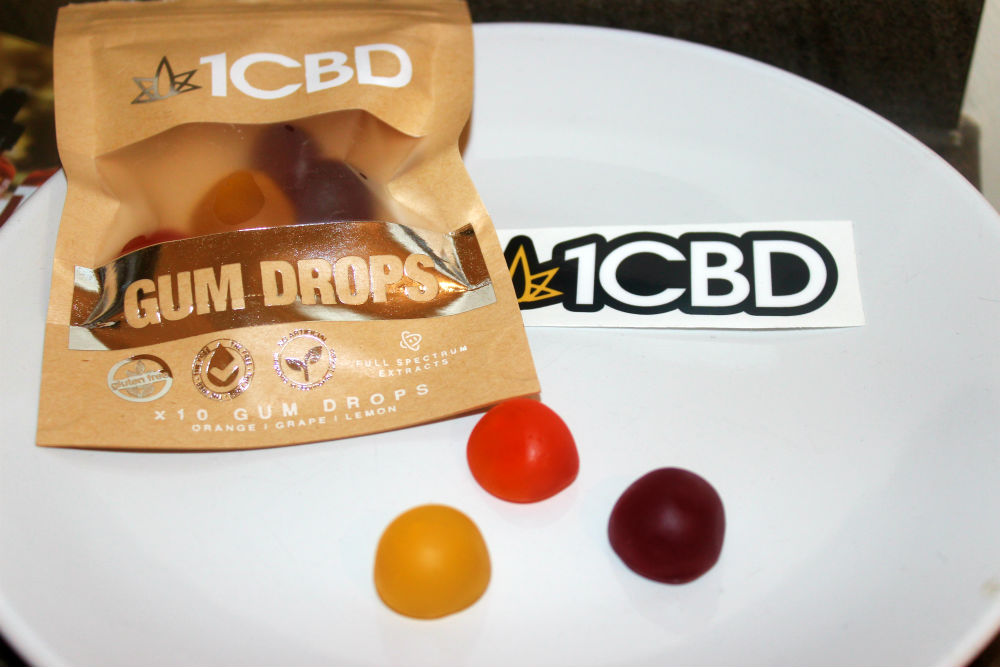 The CBD Blog Review
This was my first time trying the 10mg CBD Gum Drops from 1CBD and their products in general.
Over the past couple of years I have tried most of the common brands of CBD infused gummy bears and other CBD gummy edible products on the market currently.
The 10mg CBD Gum Drops from 1CBD are definitely the highest quality CBD Gummy Edibles I have tried to date, both in terms of potency and flavour.
You won't find stronger or better tasting CBD gummies on the market currently in my opinion, a very good product.
The CBD Gum Drops produce a very potent CBD effect for 10mg, much stronger than many of the 25mg CBD capsules I have here for comparison.
1-2 Gum Drops produces a very strong anti-anxiety and anti-stress CBD effect, I can always tell when it is top quality CBD that a product or edible contains and 1CBD's hemp/CBD extract is definitely some of the best I have tried to date for effect in a long time.
The 10mg CBD Gum Drops come in three fruity flavours including orange, lemon and grape. The gum drops are bursting with flavour and are also the best tasting CBD gummy edibles I have sampled to date.
Really looking forward now to trying 1CBD's other CBD products including their CBD infused chocolates, which look amazing also.
Overall: I would definitely recommend our readers who are interested in the best quality CBD infused gummy edibles to check out 1CBD and their high quality range of Hemp/CBD products.
Information
Price
£12.99 per 10 gum drops or discounts for larger quantities
Ingredients
Active Ingredients. THC Free Phytocannabinoid Rich Hemp Oil. (Approx. 10 mg per gum drop by weight).
Inactive Ingredients: Corn Syrup, Refined Sugar, Pectin, Sodium, Citrate, Glycerin Fatty Acid Ester, Lecithin, D-sorbitol Solution, Gelatin, Citric Acid, Natural Lemon Flavor, Natural Grape Flavor, Natural Orange Flavor, Safflower Lemon Extract, Violet (Beet) Color, Carotino Color, Lemon Concentrate, Red Grape Concentrate, Orange Juice Concentrate.
Where To Purchase
The 10mg CBD Gum Drops are available to purchase from 1CBD at: 1CBD 10mg CBD Gum Drops