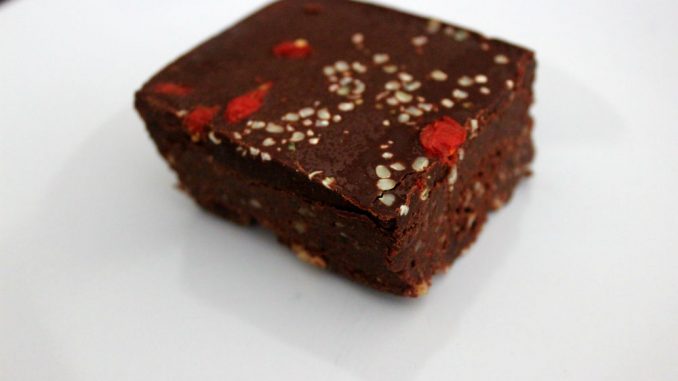 Another Hemp CBD edible product review this week and up this time we have the Yummy Scrummy 20mg CBD Raw Chocolate Brownies from Elements For Life.
Elements For Life describe their Yummy Scrummy CBD Raw Chocolate Brownie as: A slice of delectable richness, thick and tasty with a slab of raw chocolate on top and infused with 20mg CBD oil per brownie.
The Yummy Scrummy CBD Raw Chocolate Brownies are free from refined sugar, dairy, gluten, soya and GMO-free. Which makes them the perfect choice for vegans, lactose intolerance and coeliacs.
Using the finest Peruvian Criollo Raw Cacao with its smooth chocolate richness infused with Supercritical CO2 extracted hemp resin from organically grown Cannabis Sativa L providing full-spectrum cannabinoids, terpenes and essential oils.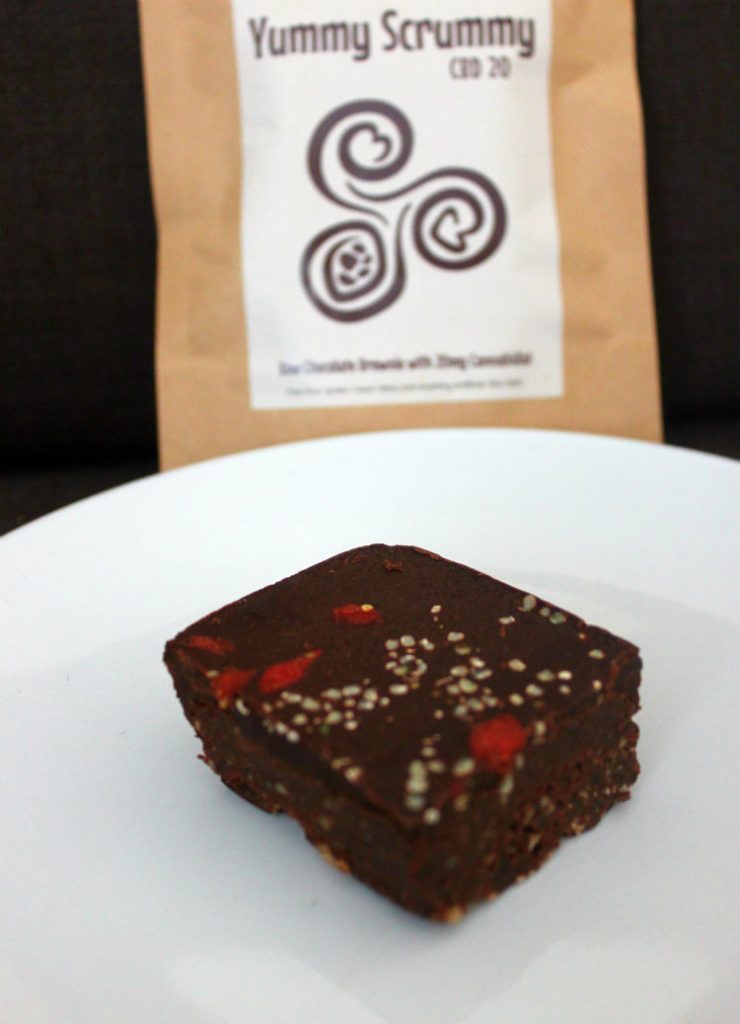 The CBD Blog Review
The Yummy Scrummy RAW Chocolate Brownies are some of the best hemp CBD infused edibles in the United Kingdom in my opinion.
I must have ate well over 50+ of the the Raw Chocolate CBD Brownies from Elements for Life and I keep coming back for more.
They are absolutely delicious, based around very healthy raw, plant-based, vegan ingredients and even half a brownie provides a very potent CBD(cannabidiol) effect I find.
The ingredients are all very heart-healthy from the raw cacao providing rich quantities of flavanols which support cardiovascular health, to walnuts, dates, hemp seeds and olive oil, all proven heart supportive "superfoods".
It's great to have CBD infused edibles that are not only potent, but based around healthy whole food ingredients. The Yummy Scrummy Raw Chocolate Brownie really are a guilt-free snack.
The Yummy Scrummy CBD Raw Chocolate Brownies come packaged in compostable plastic-free pouches that are sealed to keep the product fresh and the brownies also give the brownies a long shelf life, compared to other CBD edibles.
Overall: I would definitely recommend our readers who are interested in healthy CBD edibles to check out the Yummy Scrummy 20mg CBD Raw Chocolate Brownie from Elements For Life.
Information
Price
£4.99 per brownie or discounts for larger quantities.
Ingredients
Raw Cacao Butter & Powder & Nibs*, Dates*, Walnuts*, Raisins*, Goji Berries, Brazil Nuts*, Natural Fruit Extracts (apples, grapes & carob), Hemp Seeds*, Organic Olea Europaea Fruit Oil (olive oil)*, Cannabis Sativa L extract
* Grown to ecological standards & agrochemical free or certified organic. Allergens in Bold
Where To Purchase
Yummy Scrummy CBD Raw Chocolate Brownies are available to purchase from Elements For Life Official Website at: Yummy Scrummy CBD Raw Chocolate Brownie