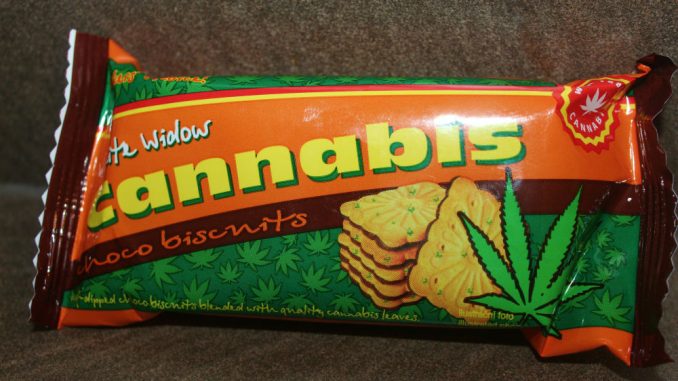 This week's hemp product review and up this time we have the White Widow Hemp Cannabis Choco Biscuits by Euphoria.
Euphoria are a company based in Czech Republic who produce a range of hemp cannabis infused edibles such as cookies, biscuits, chewing gum and many other products.
The White Widow Cannabis Choco biscuits contain no THC and are infused with real hemp cannabis leaves and seeds.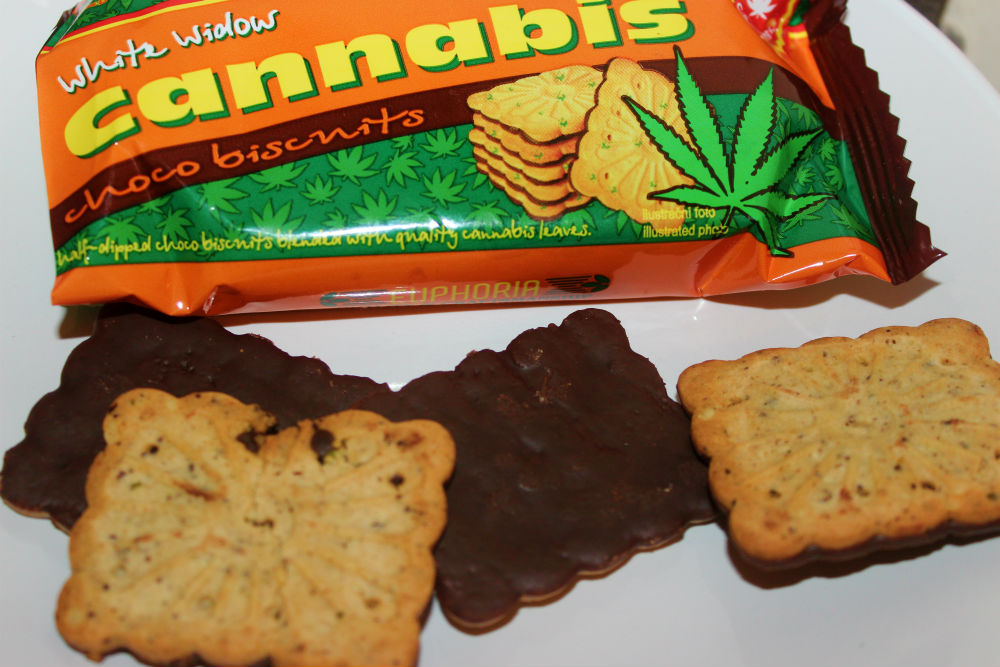 The CBD Blog Review
I've reviewed several of Euphoria's hemp cannabis edibles now and I'm growing to be a huge fan of their products.
The effect firstly is very potent for hemp cannabis leaves based edibles and the anti-anxiety and calming effect is on par with a dose of CBD oil.
The White Widow Hemp Cannabis Choco Biscuits are half-dipped chocolate and the other half your typical biscuit base.
The taste of these White Widow Cannabis Choco Biscuits is superb, nice rich milk chocolate flavour and you can get a little bit of the hemp cannabis leaves in the flavour too.
There are eight choco biscuits in the pack overall, I managed to get two days worth of hemp cannabis medicinal effect out of a single pack of the White Widow Cannabis choco biscuits.
They are well priced at £2.99 compared to many of the other edibles in Euphoria's range, such as their hemp cookies which are priced at around £4.99.
Overall: I would definitely recommend our readers to check out Euphorias range of hemp based edibles. Delicious and high quality hemp products.
Information
Price
£2.99 per pack.
Ingredients
Wheat flour, dark 17% topping (sugar, partially hydrogenated palm oil and soybean oil in various proportions, cocoa powder), emulsifiers: sunflower lecithin, aroma), 7% hemp leaves, 7% hemp seeds, glucose syrup, soy flour, barley malt extract, leavening agents: sodium and ammonium bicarbonate, emulsifier: sunflower lecithin, aroma, dried egg yolks.
May contain traces of peanut, milk, sesame and lupine.
It does not contain THC
Net weight: 70g
Where To Purchase
For more information on Euphoria's products check out their website at: Euphoria
---
Top Sponsor:
Get a massive 25% discount off orders at Orange County CBD using our special code – THECBDBLOG