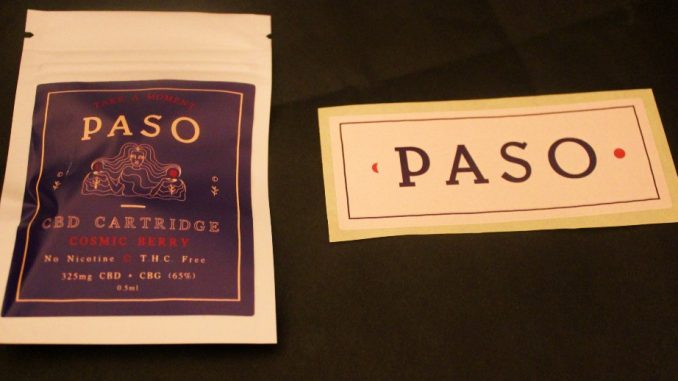 This week's Hemp/CBD product review and up this time we have the Cosmic Berry 65% CBD Vape Cartridge by Paso CBD.
Paso CBD are a United Kingdom based retailer of high quality CBD products with an extensive range including CBD oils, CBD Gummies, CBD Infused Chocolate and their CBD vape range(vape cartridges, pens and e-liquids).
Each Paso CBD Vape Cartridge contains 325mg CBD + CBG (65%) and is totally free of THC, PG, PEG, VG and MCT.
Paso's CBD vape oil is manufactured in compliance with GMP (Good Manufacturing Practices) in the United Kingdom.
Paso CBD also have two other flavours in their high strength 65% CBD Vape Cartridge range including Daybreak and Citrus Eclipse. They also have a range of 10% strength CBD vape cartridges in many flavours(Sour Diesel, Mango Kush etc)
Today I am going to be reviewing their Cosmic Berry 65% Vape Cartridge on the blog.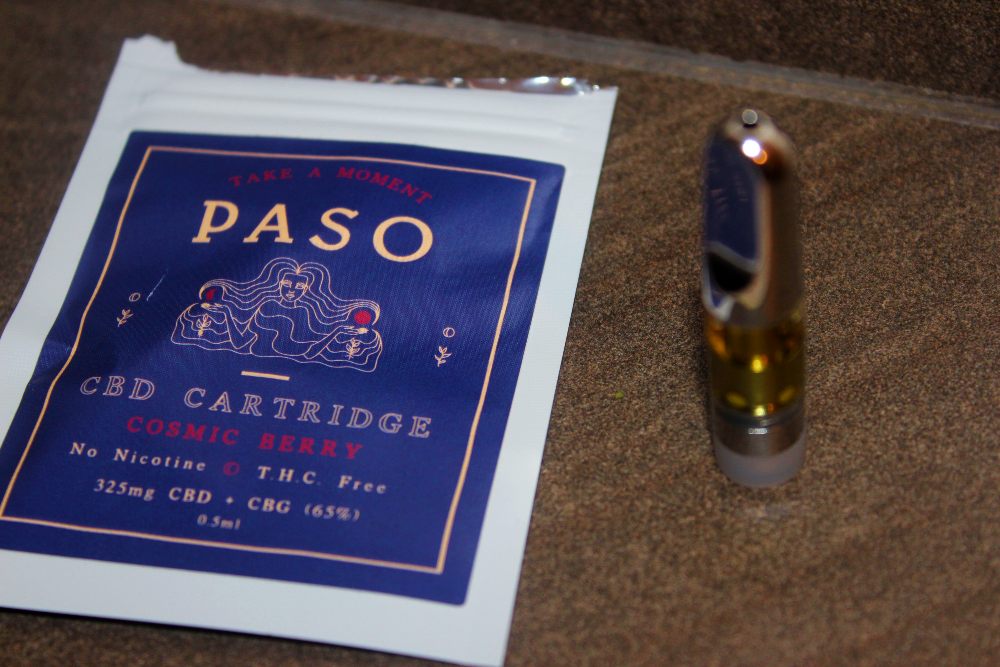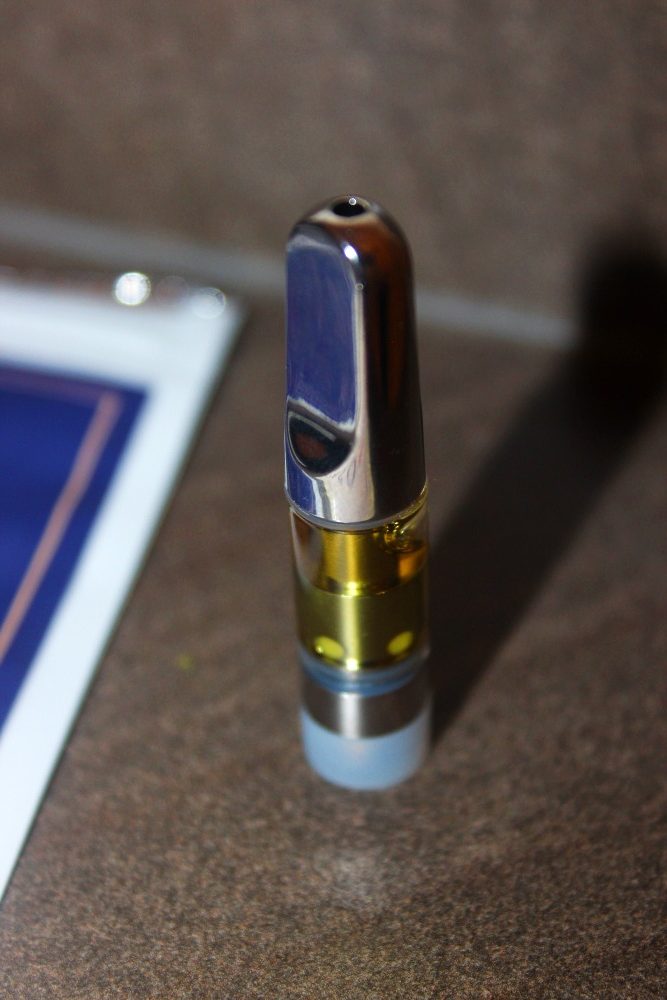 The CBD Blog Review
Firstly I would like to say many thanks to Paso CBD for generously gifting us a sample of their Cosmic Berry 65% CBD Vape Cartridge so that we could review on our blog.
This was my first time trying Paso CBD's Vape Cartridges and lately I have been on abit of a mission to sample all the best brands of CBD Vape Cartridges in the United Kingdom, reviewing them all on the blog in the process.
I luckily stumbled upon Paso CBD a few weeks ago during my research for clean high quality CBD Vape Cartridges that contain no PG, PEG, VG or MCT oil and just cannabis derived terpenes for flavour.
Paso CBD ticked all these boxes for high quality standards.
Taste & Flavours: The Cosmic Berry CBD Vape Cartridge has a very pleasant subtle berry/purple cannabis flavour, but without being overpowering in the berry aspect, which is great.

The most pronounced aspect of the flavour/taste is definitely the cannabis derived terpenes, you get a nice skunky berry cannabis hit with each vape.
Very satisfying vaping experience overall and big fan of the flavour.  Will be reviewing their other flavours soon such as Citrus Eclipse, Sour Diesel and Mango Kush.
Effect: The effect of Paso CBD's Cosmic Berry 65% Vape Cartridge is an absolutely amazing CBD vaping experience.

This is the first CBD vape cartridge I have had in a long time which really noticeably boosts my mood with each hit and gives a very nice relaxing effect.
I can really feel the stress melt away with each vape hit with Paso CBD's Vape Cartridges, which is what I really look for in a CBD vape oil.
At 65% strength the effect is very potent, you instantly feel the warm calming classic CBD effect upon vaping.
The Cosmic Berry CBD Vape Cartridge has been my main source of CBD for the past week or so and it is fast becoming one of my favorite and most satisfying CBD vape experiences of all time.
I find these 0.5ml CBD Vape Cartridges an extremely economical way for medicating CBD (Cannabidiol). They seem to just last forever and all I require is a few small hits from the vaporizer for a good potent medicinal CBD effect.
The Cosmic Berry 65% CBD Vape Carts have a really nice rounded and balanced effect, great choice of CBD vape oil for any time of the day without being overly tiring.
Packaging: The Paso CBD Vape Cartridges come in a branded white foil bag as seen in our pictures above.
Massive fan of the packaging that Paso CBD use and thats what initially caught my eye to make my want to try their vape carts in the first place.
The quality of the Vape Cartridge and mouthpiece is also top quality as you can see from the picture. Very durable.
Overall: Massive fan of Paso CBD's Vape Cartridges and will definitely be reviewing their other flavours on the blog soon so keep an eye out for that.

I would definitely recommend our readers who are interested in high quality CBD Vape Cartridges to check out Paso CBD.
10/10 – CBD Vape Carts
Information
Price
£34.95 – On Sale Currently At £29.95
Ingredients
Hemp extract including CBD, CBG, other minor cannabinoids and natural terpenes.
Where To Purchase
For more information on Paso CBD's products check out their website at: Paso CBD