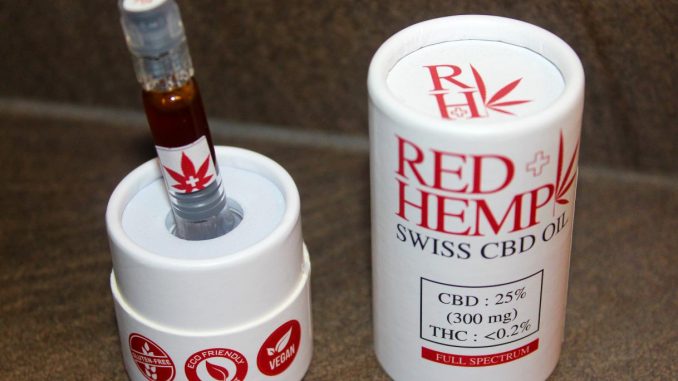 This weeks Hemp/CBD product review and up this time we have the 25% CBD Oil (300mg) from RedHemp Switzerland.
RedHemp Switzerland are a manufacturer of Premium quality Swiss CBD Oil products including 25% Full Spectrum CBD Oil(300mg), CBD Bath Bomb, CBD Infused Relax Mask, their range of Swiss hemp flower infused herbal teas and their CBD Vape Cartridges and Battery/Pen.
RedHemp have also generously created a special discount code where our readers can get an amazing 10% discount off their order plus free shipping, when you use our discount code – CBDBLOG
Today I am going to be reviewing RedHemp Switzerlands 25% Full-Spectrum CBD Oil, which contains 300mg of CBD(Cannabidiol) and is made from premium indoor grown hemp flower.
The 25% CBD Oil is combined with Coconut MCT Oil for even more health benefits and is a great carrier oil for Cannabidiol.
RedHemp Switzerland's 25% CBD Oil is eco-friendly, vegan and gluten-free.
Their CBD oil is made through a GMP approved facility and their THC level is below 0.2%, making them legal in most parts of the world, including Europe.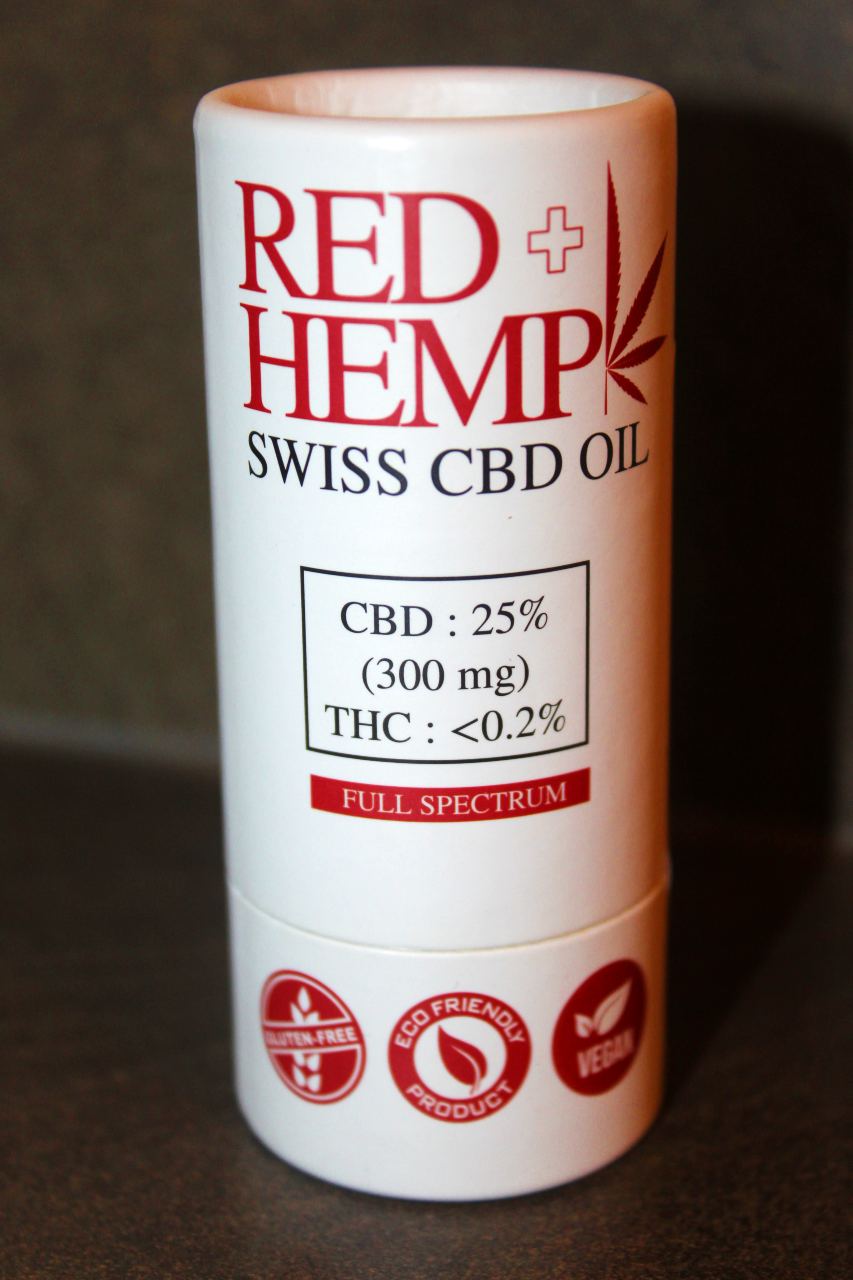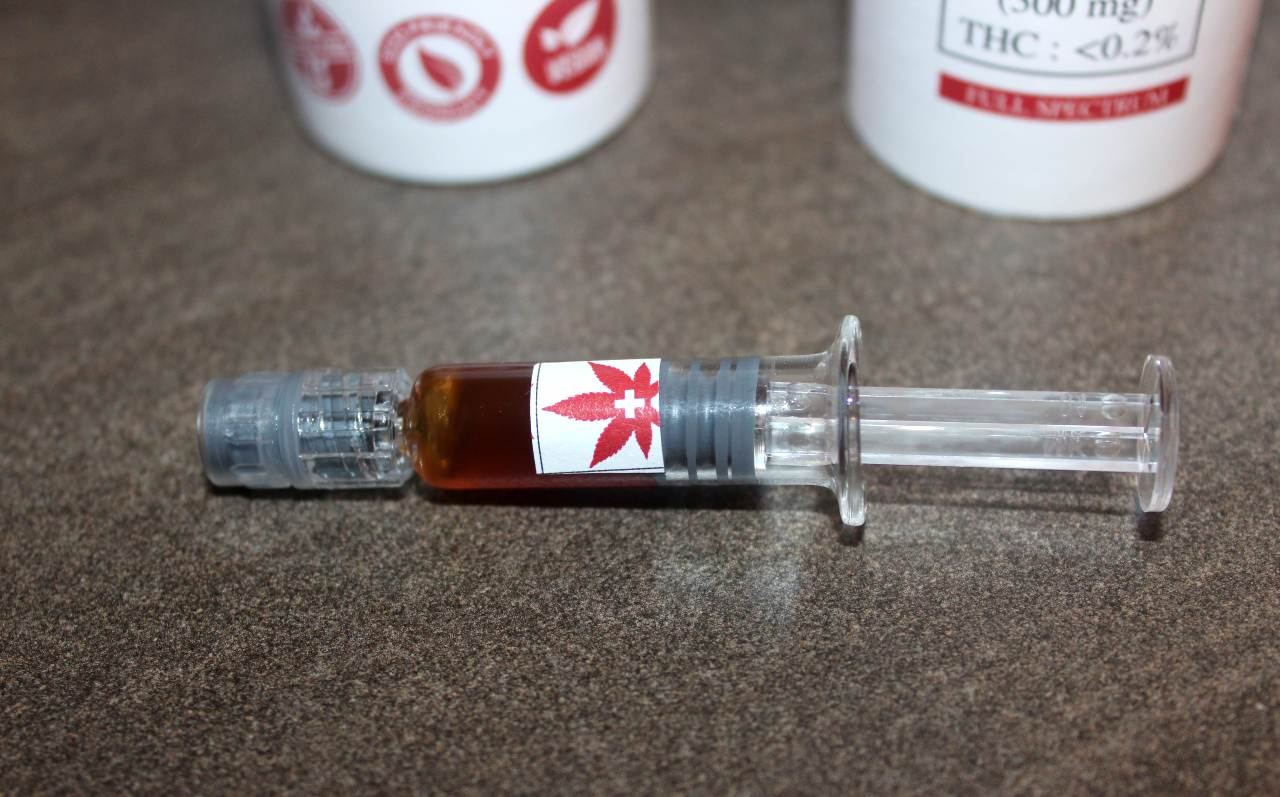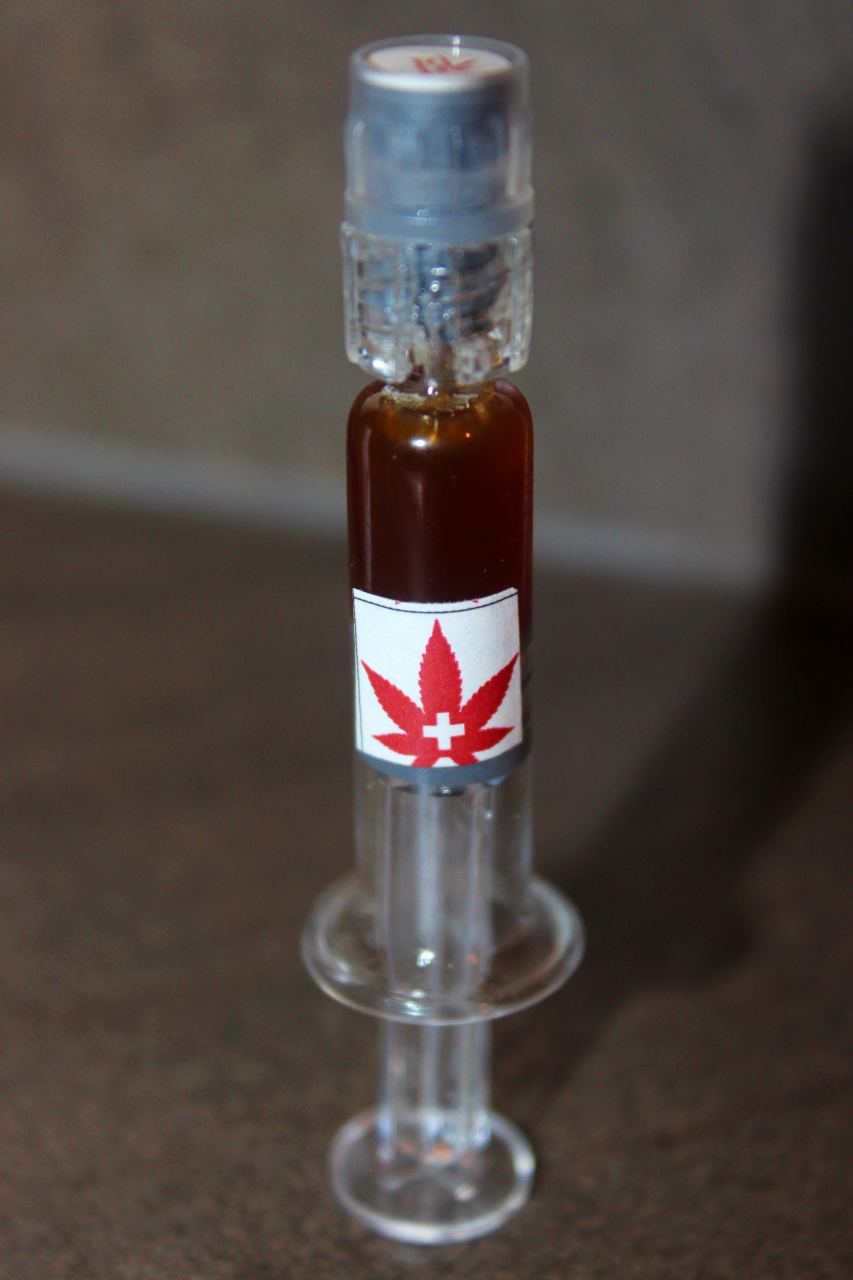 The CBD Blogger Review
Firstly I would like to start off the review once again by saying many thanks to RedHemp Switzerland for generously gifting us samples of their awesome products to review on the blog.
I recently reviewed RedHemp Switzerlands Pink Kush 50% CBD Vape Cartridge which is a truly amazing product.
Amazing flavours and effect, one of my favorite CBD products of all time.  I would definitely recommend.
Anyway back to the 25% Full-Spectrum CBD Oil review….
Appearance:
The 25% Full-Spectrum CBD Oil from RedHemp Switzerland has an amazing red colour to it and looks really unique in the syringe applicator, complete with RedHemp logo.
Definitely one of the coolest looking CBD Oils on the market.
Taste:
The taste of the 25% CBD Oil is phenomenal, one of the most flavoursome CBD Oils I have tried to date and has a really nice Cannabis taste to it.
You can tell the CBD Oil is made from premium quality hemp flower with how rich and flavoursome in hashy, cannabis terpenes the 25% CBD Oil is.
Great flavour overall, not too strong either for those who don't like strong flavoured CBD oils. A tiny drop or two disappears under the tongue quick.
Effect:
I started with about a couple of drops that were the size of rice grains taken sublingually under the tongue and it was very easy to dose using the syringe applicator, which I really like.
The 25% CBD Oil has a really nice potent full-spectrum CBD effect and comes on very quick with being taken sublingually.  With a good total content of CBD at 300mg per syringe.
The 25% full-spectrum CBD oil has a long lasting effect and really helped reduce my anxiety and aid sleep.
Great quality CBD oil for effect and you don't need much. Although larger amounts produce an even nicer and stronger CBD effect for advanced users or those who require a higher dose of Cannabidiol.
I am also becoming a huge fan of coconut MCT Oil as a carrier oil for additional health benefits and was reading some of the research of the many health benefits of MCT Oil recently. Great carrier oil for CBD in my opinion.
Packaging:
The packaging for the 25% CBD Oil is as good as it gets in my opinion, I really love the branding and packaging for RedHemp Switzerland.
The 25% CBD Oil comes in a white tube with RedHemp logo and branding, complete with an insert to hold the CBD syringe.
Really top quality packaging on this one and thats before we get to the actual applicator syringe, which looks awesome also.
Overall:
Another amazing CBD Oil product from RedHemp Switzerland, they are fast becoming one of my favorite brands for Hemp and CBD Oil products.
The 25% CBD Oil is a great quality and potent CBD oil, really good effect overall.
As mentioned previously if you are a fan of CBD Vape products, really do check out their Pink Kush 50% CBD Vape Cartridge, it is a winner.
I also have a review coming soon for their CBD infused Relax Mask, so keep an eye on the blog and don't forget to use our 10% discount code – CBDBLOG at RedHemp Switzerland for 10% Discount off orders.
Information
Price
£15.99

Ingredients
Full spectrum CBD Oil with Coconut MCT Oil
Where To Purchase
For more information or to purchase check out RedHemp Switzerland at: RedHemp Switzerland