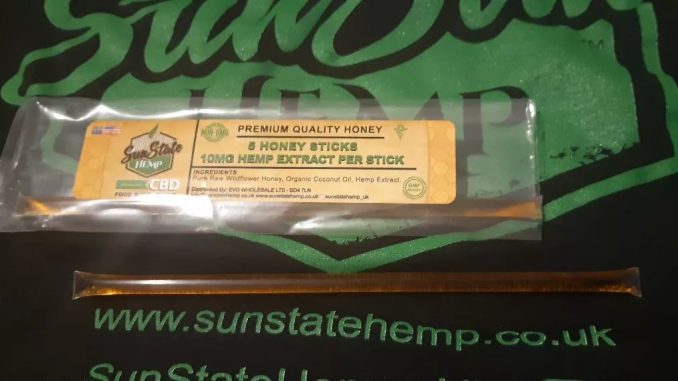 We have more tasty CBD edible product reviews here at THECBDBLOG.CO.UK this week and up this time we have the delicious 10mg CBD Honey Sticks from Sun State Hemp UK.
Sun State Hemp UK are the United Kingdom based distributors of the Sun State Hemp brand of CBD products.
They have one of the biggest varieties of CBD infused edibles on the market to choose from including bonbons, gummies, jam, candy chewables, honey sticks and much more.
Sun State Hemp Honey Sticks contain selected wildflower honey imported from Colorado and are further infused with Organic full spectrum hemp oil.
They come in a number of flavoured varieties including unflavoured (Natural), Cinnamon, Strawberry, Blueberry and Apple.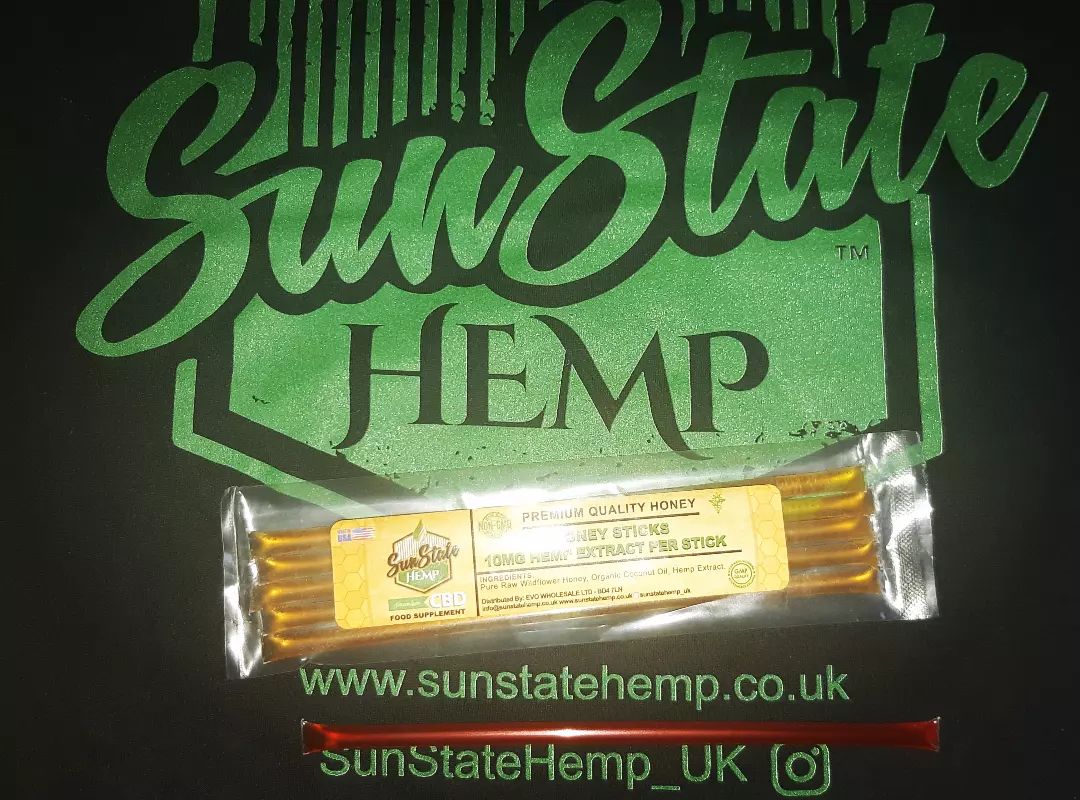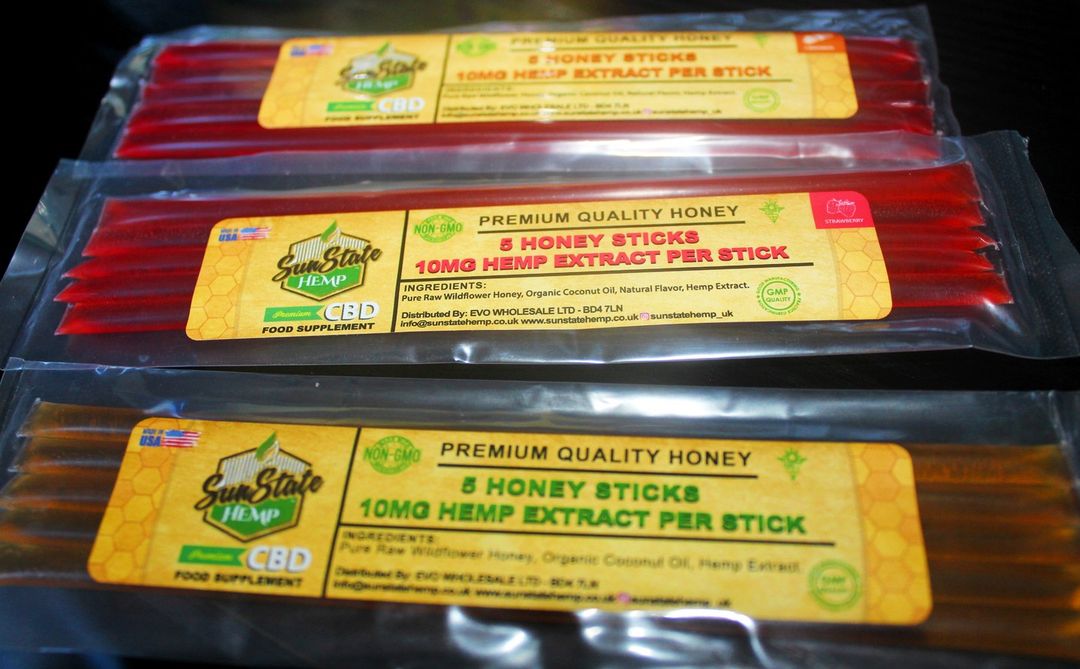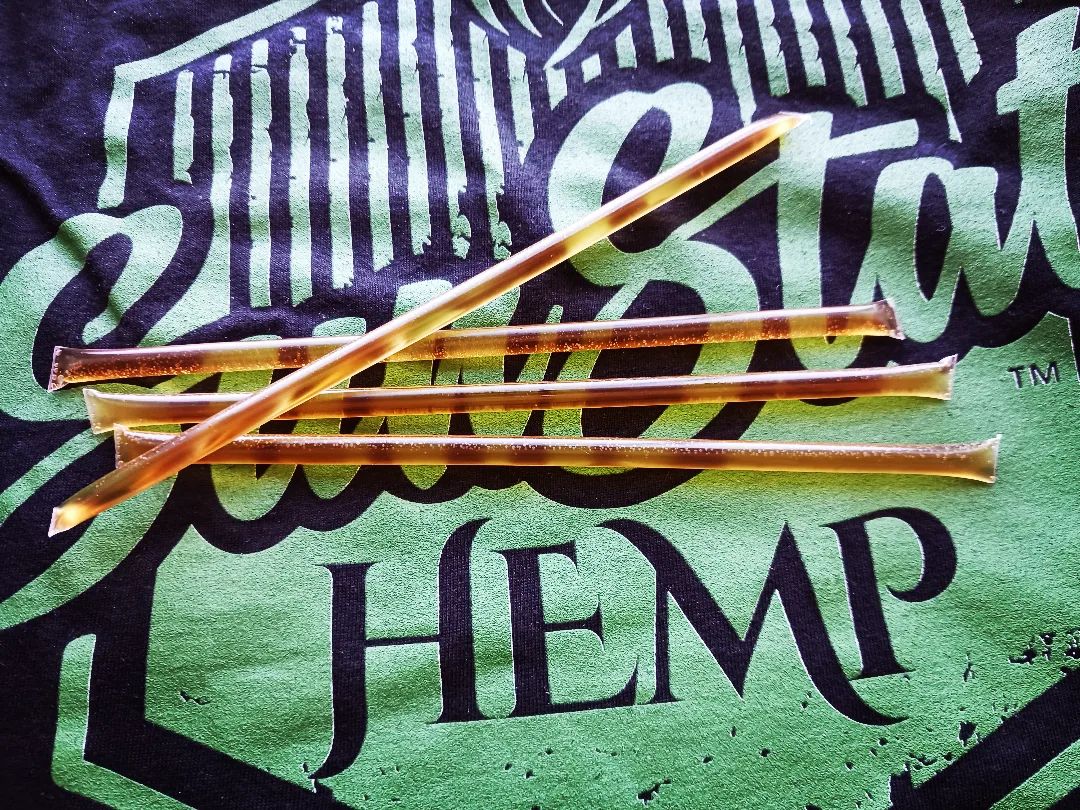 Waffles with Sun State Hemp UK delicious 10mg CBD Honey Sticks drizzled ontop!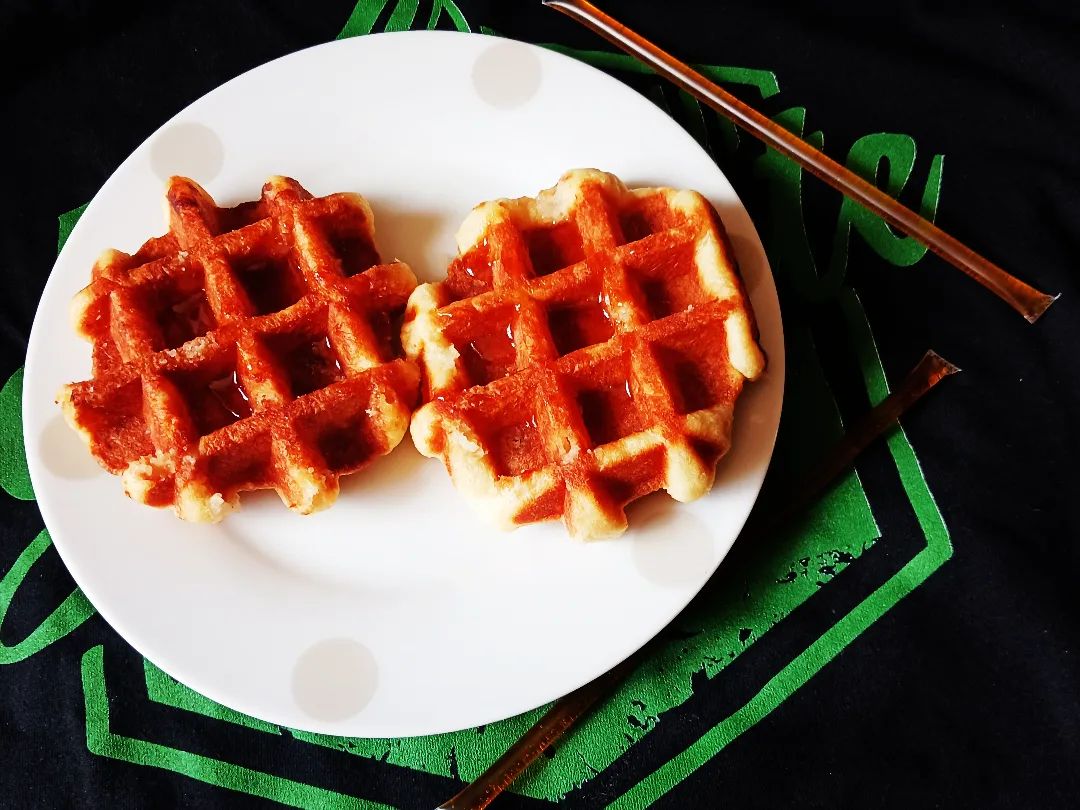 More tasty CBD edibles for breakfast – Pancakes with Sun State Hemp UK 10mg CBD Honey Sticks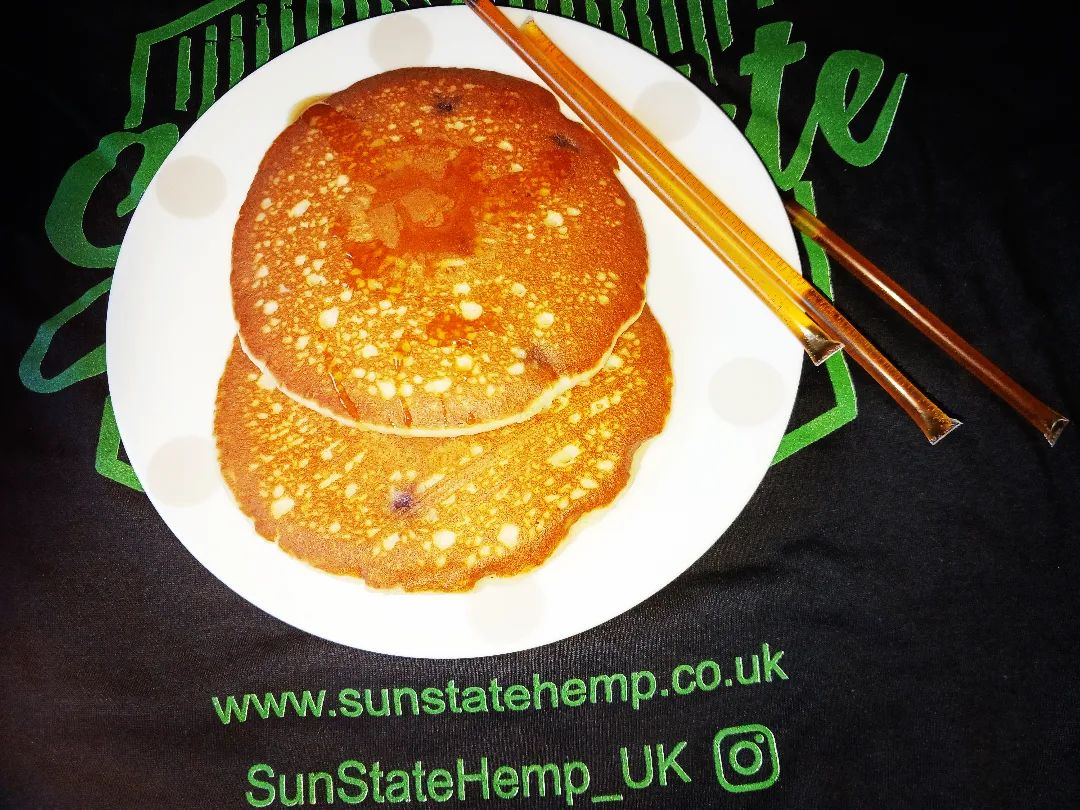 The CBD Blogger Review
Firstly, I would like to start off the review by once again saying a huge thanks to the Sun State Hemp UK team for very generously gifting us more samples and for the continued support.
I have reviewed lots of Sun State Hemp UK's quality CBD products now including their 200mg CBD Strawberry Jam, Vegan 500mg CBD Sour Dummies Gummies, and their 750mg CBD Apple Bonbons.
CBD Infused edibles are one of my favorite and preferred methods for consuming Cannabidiol.
As you will see from my previous review, I was a huge fan of Sun State Hemp's CBD Strawberry jam, it made for a delicious CBD infused edible, especially as someone who loves Jam for breakfast.
Honey is another of my favorite natural sweeteners that I like to use for its purported medicinal and health benefits.
So I was really thankful at the opportunity to sample Sun State Hemp's natural and flavoured 10mg CBD Infused Honey Sticks.
CBD infused honey sticks are the perfect natural, healthy CBD edible in a market that is dominated with CBD gummies and edibles that can contain lots of potentially unhealthy ingredients such as refined sugars.
Honey is the perfect healthy medium for infusing CBD (Cannabidiol) and research has found honey to potentially have a number of therapeutic benefits from antioxidant, anti-microbial, wound healing, anti-inflammatory and maybe even anti-cancer properties.
Honey is also a good source of phyto-chemicals such as flavonoids and polyphenols.  Add in the numerous therapeutic benefits of CBD (Cannabidiol) and you have a synergistic healthy CBD edible.
One of the things I really like about CBD Honey Sticks is that how convenient and easy to dose they are.
I was also very impressed at just how much honey there actually is in a single stick.
One single honey stick is more than enough to drizzle over 2 medium size waffles as in the picture.
Taste & Flavour:
I had the pleasure of trying the natural flavour CBD honey sticks, along with two of Sun State Hemp UK's flavoured varieties which were the Cinnamon and Strawberry flavour.
All three flavours of CBD infused honey sticks were delicious.
As a fan of natural honey I would say the normal unflavoured honey sticks were of course my favorite.
However, the Cinnamon and Strawberry flavoured honey sticks were also very interesting and moreish, especially as someone who really enjoys the taste of spice Cinnamon.
I consumed the CBD infused honey sticks in a number of ways from drizzled over pancakes and waffles, sweetening my herbal tea to just outright consuming the honey sticks straight from the tube for a natural CBD treat.
Effect:
Each honey stick contains 10mg CBD from Organic Full Spectrum Hemp Oil.
Even as someone with a high tolerance to CBD and cannabinoids, I would say the dosage of 10mg CBD per honey stick is perfect for the amount of honey.
Personally, I find one single 10mg honey stick to make for a nice mild morning dose of CBD (Cannabidiol) before work or if I have to remain functional for the day.
Sometimes I double up and use two honey sticks if I'm feeling greedy and want a stronger medicinal CBD effect.
The CBD honey sticks have a nice mild anti-anxiety effect and make for a great, tasty way to obtain Cannabidiol.
Overall:
The CBD Infused Honey Sticks are another top quality and delicious CBD edible from Sun State Hemp.
What's not to love about CBD Infused Honey Sticks.
They allow you to simultaneously enjoy the medicinal and health benefits of both Cannabidiol and Colorado wildflower honey at the same time in a tasty, easy to dose format.
If you are looking for a range of tasty and effective CBD infused edibles, I would definitely recommend to head on over to Sun State Hemp UK's website and check out their vast range.
Information
Price
£12.99 per pack of 5 honey sticks.
Ingredients
Pure Raw Wildflower Honey, Organic Coconut Oil, Hemp Extract
Where To Purchase
For more information or to purchase check out Sun State Hemp UK at: Sun State Hemp UK