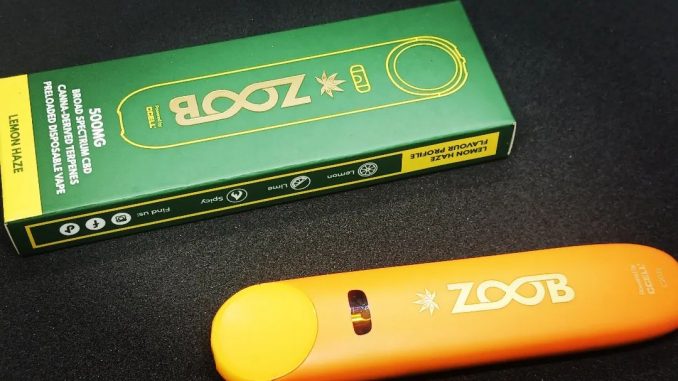 This week's CBD product review and we are back with a bang with the tasty Lemon Haze 500mg Broad Spectrum CBD Disposable Vape Pen from Zoob CBD.
Zoob CBD are a .brand of premium quality CBD disposable vape pens.
They use the finest broad-spectrum CBD distillate, combined with high-quality canna-derived terpenes, and nothing else.
Produced in the United Kingdom and powered by CCELL battery technology.
Zoob CBD disposable vape pens currently come in three terpene profiles including Blue Cheese, Sour Diesel and the Lemon Haze that I will be reviewing on the blog today.
Zoob CBD describe their Lemon Haze terpene profile as:
Lemon Haze, as the name suggests, is full of citrus notes.
The aroma of zesty lemons mixes with the iconic haze flavours to create a fusion that will turn heads. Piquant with a punch, whilst being a sweet classic.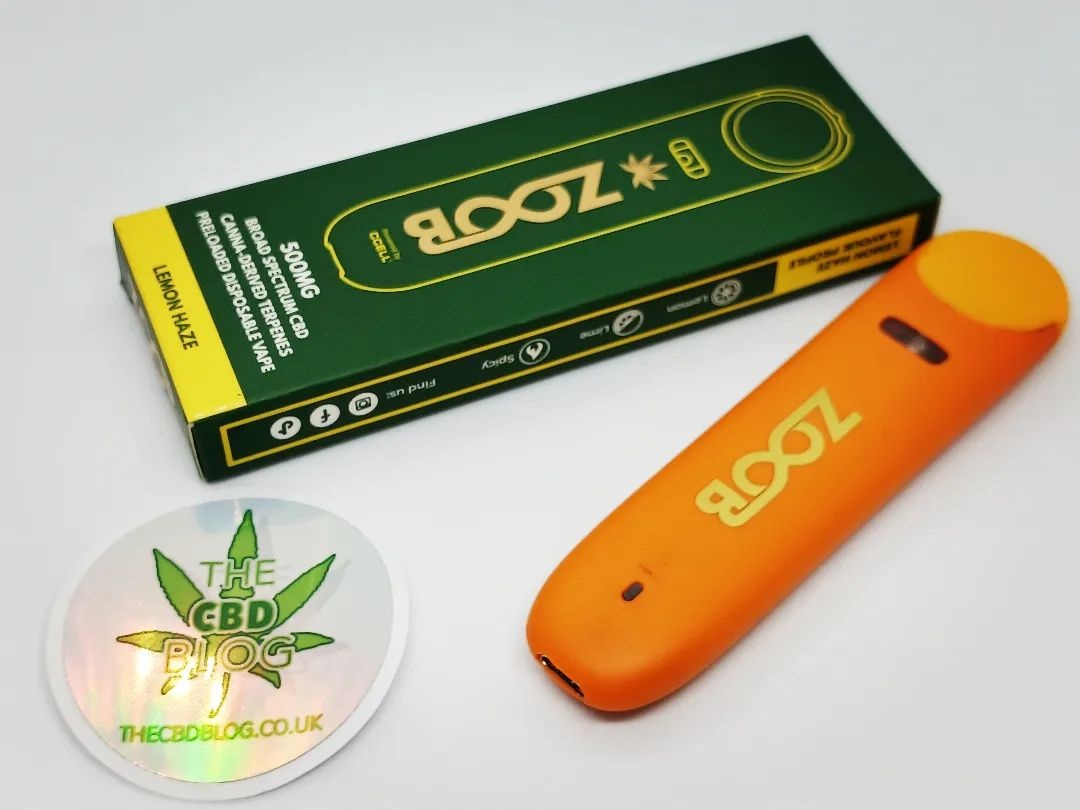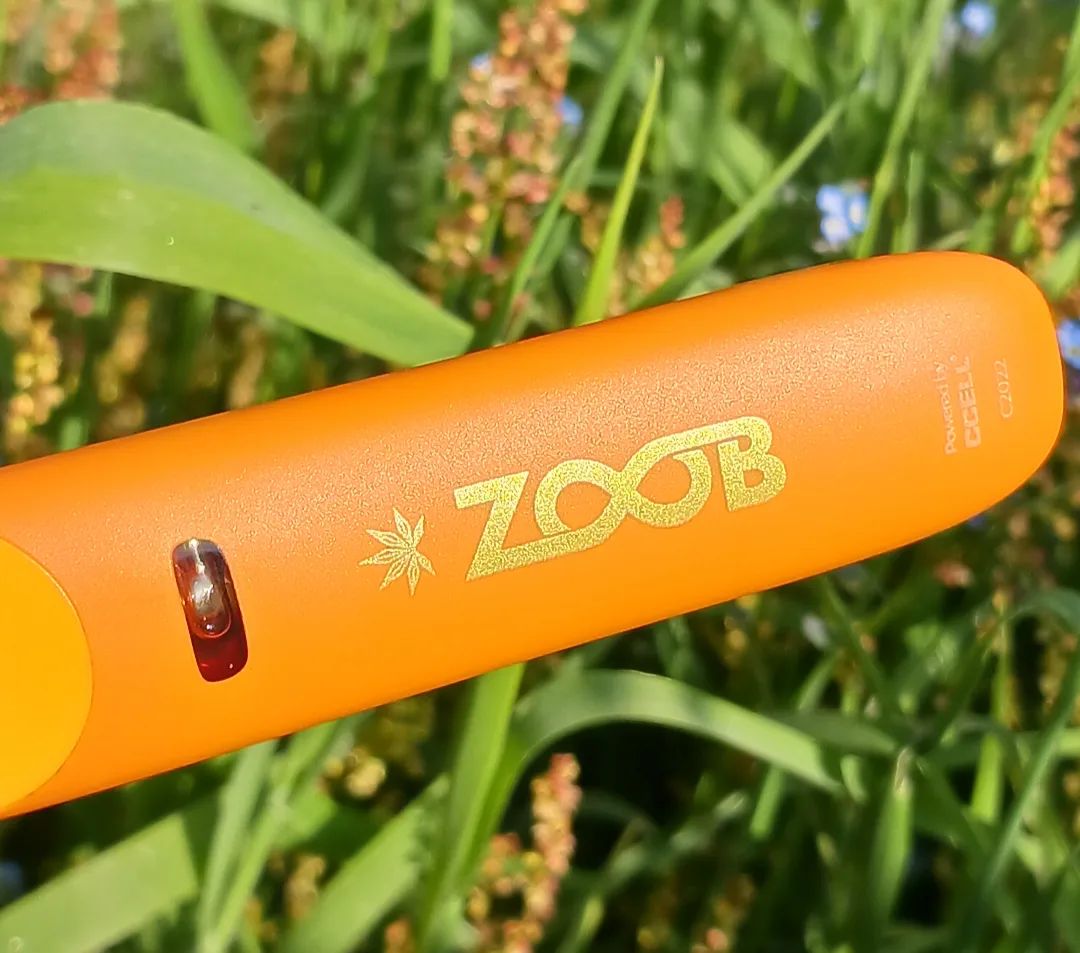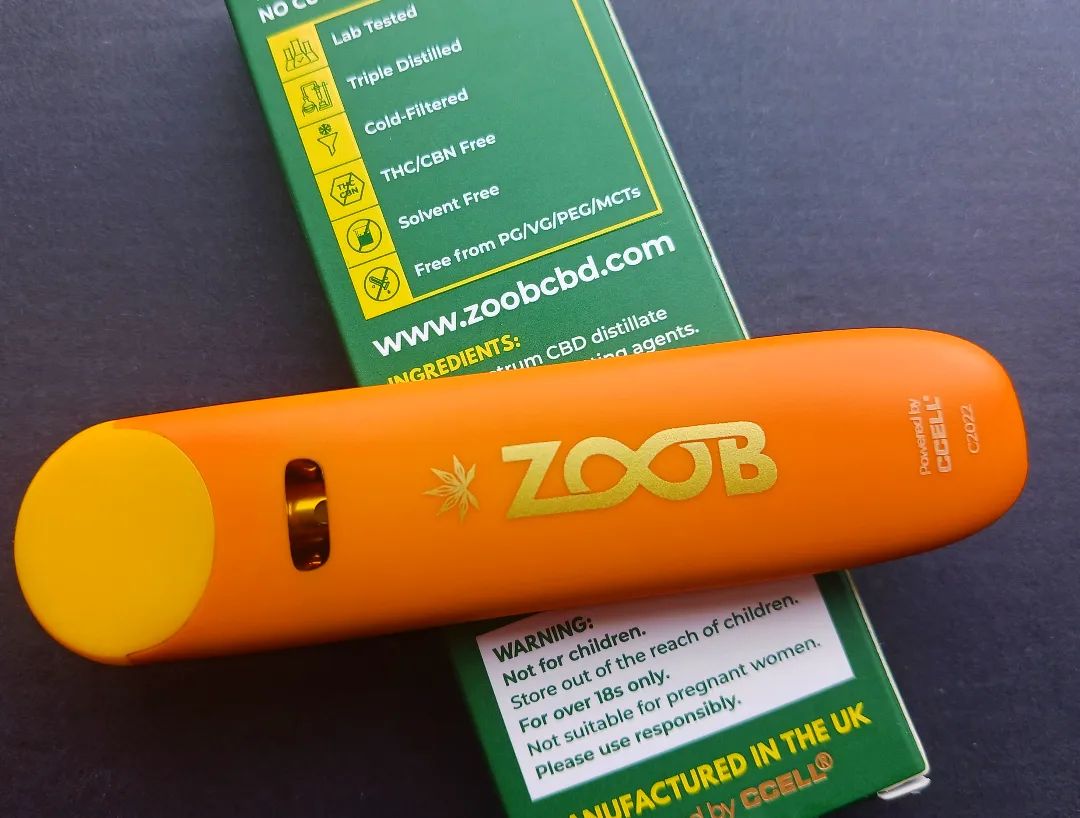 The CBD Blogger Review
Firstly, as always I would like to start off the review by saying a huge thanks to the Zoob CBD team for generously gifting us a sample for the review.
What better place to kick start off the review than with the aesthetics and how cool these Zoob CBD disposable CCELL powered vape pens are.
The Lemon Haze flavour comes in a sleek, smooth, compact orange coloured CCELL battery, which is very easy to carry and fits in the pocket great.
Effect:
I usually start off the review by going straight in with the flavour and taste, but the effect was so good on this one that I had to highlight it first.
The Zoob CBD disposable vape pens contain 500mg of quality broad spectrum CBD distillate.
For me, the Zoob CBD vape pen is a one to two hitter.
Very potent, healthy CBD effect, whenever I have been struggling with my symptoms such as chronic fatigue syndrome to anxiety/PTSD, I take a couple of hits and nearly instantaneously feel better.
Broad spectrum CBD is definitely one of my favorite forms of Cannabidiol extracts for producing a reliable, consistent and what I describe to be a health promoting effect.
Even with a high tolerance to CBD, I find the Zoob CBD pens potent, you can feel the classic heavy eyed relaxing effect building very quickly.
Overall, a very pleasurable disposable CBD vape pen for effect.
Taste & Flavour:
The Zoob CBD disposable vape pens are infused with real cannabis derived terpenes.
The Lemon Haze Zoob CBD vape pen packs a flavourful hashy cannabis punch.
There are hints of mild zesty citrus in there too on the exhale, but overall it's the hashy cannabis flavours and terpenes which dominate on this one.
I'm a huge fan of cannabis derived terpenes and although many of them can have quite a similar flavour profile, I always find them to be very tasty, hashy and authentic.
If you are a fan of strong hashish and cannabis flavours, then you will likely enjoy the Lemon Haze.
Overall:
An excellent quality disposable CBD vape pen from the Zoob CBD team and one that I have thoroughly enjoyed reviewing over the past couple of months.
I have found the pen to last me a good couple of months of fairly regular usage and because the vape pen only requires a couple of small hits for a nice effect, it's a very economical way of medicating CBD once again.
I must try their Blue Cheese and Sour Diesel flavours in the future also to see how they compare, especially the later as I'm a huge fan of Sour Diesel and it's terpene profile.  As a old school smoker, it was one of my favorite strains from around the 2000s period.
Zoob CBD are also currently running a very good promotion, where if you buy two vape pens and you get a third free.
Overall, if you are a fan of disposable CBD vape pens, I would definitely recommend checking out Zoob CBD.
---
Information
Price
£29.99 per pen
Ingredients
Broad-spectrum CBD distillate, combined with high-quality canna-derived terpenes.
Where To Purchase
For more information or to purchase, check out Zoob CBD at: Zoob CBD